We had the chance to play around with a 360° camera and obviously had to make a virtual reality experience with puppies.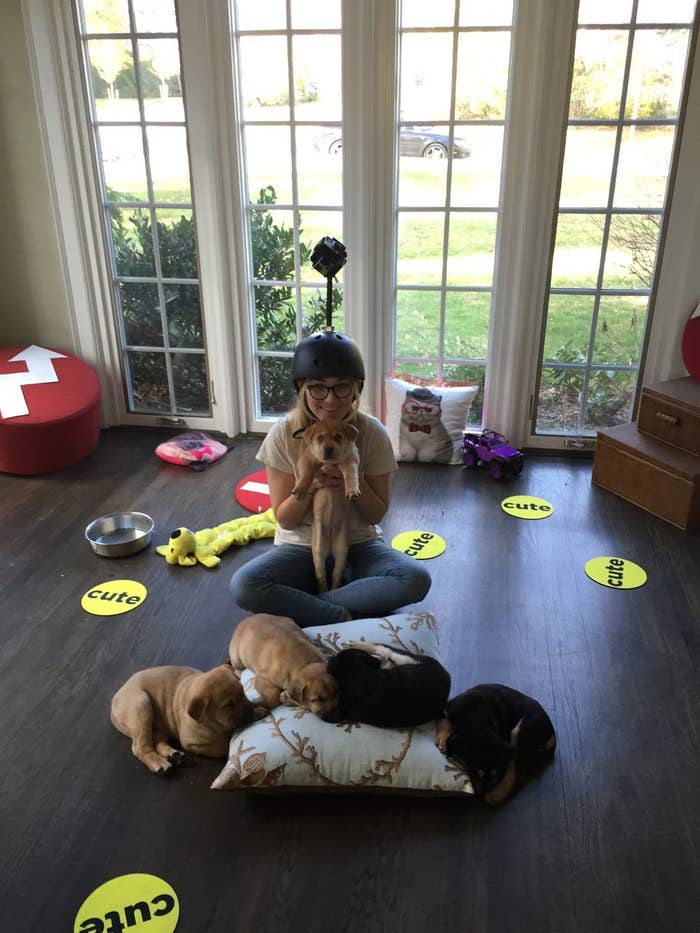 When the video was done, we put some virtual reality goggles on our coworkers...
...and they immediately freaked out.
They all had stuffed puppies in front of them to ~complete~ the virtual experience.
The result is pretty fun to watch:
Basically, just adults freaking out over puppies.
"It's not quite as good at real puppies but it'll do."