Today at the World Cup Final President of FIFA Sepp Blatter and Russian President Vladimir Putin sat together.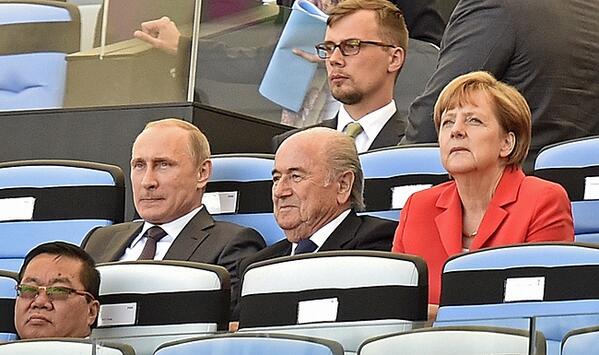 Just two buds. Two totally not corrupt buds hanging out, taking in a game.
Two completely and totally non-controversial human beings having a nice Sunday. Almost certainly not planning anything villainous...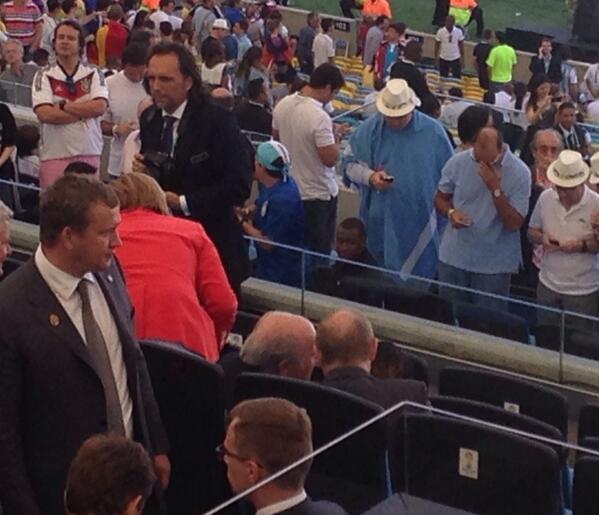 ...gettin' all whispery. You know how it is between best buds.
Enjoy the match, boys.