Russian President aka Former Agent.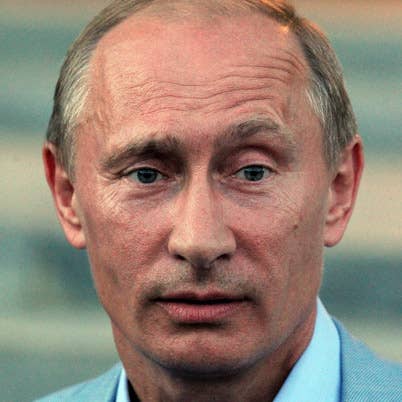 "We have a former spy as a President - nbd."
"Vladimir Vladimirovich Putin was born in Leningrad (now St. Petersburg), Russia, on October 7, 1952. After graduating from Leningrad State University in 1975, he began his career in the KGB as an intelligence officer. Stationed mainly in East Germany, he held that position until 1989."
After the collapse of the Soviet Union in 1991, Putin retired from the KGB and secured a position as head of external relations. He progressed from there to being appointed head of Federal Security and was then promoted to prime minister in August 1999. In December 1999, Boris Yeltsin resigned as president of Russia and appointed Putin acting president until official elections were held (in early 2000).
Putin was re-elected to presidency in 2004 and 2012 (he wasn't eligible for office in 2008 due to term limits). Despite historically and consistently strained relations between the US and Russia, one must concede that the country commonly referenced as Siberia is doing well.
Political transgressions aside, Russia is improving with Putin. Now if only they weren't our outright rivals.
In So Many Words
There's no better way to know a person than to listen to what they have to say. Here's a quote from the man himself.
"The path towards a free society has not been simple. There are tragic and glorious pages in our history."
– Vladimir Putin
Honestly, truer words have never been spoken. Well said, Putin. That being said: