In a television commercial from a few years ago for Abilify — one of the world's top selling drugs — a sad cartoon woman looks down at the ground and sees an expanding black hole with bulging eyes. "Here's my depression," she says.
Regular antidepressants weren't working to keep her depression in check, she explains. But then her doctor told her about Abilify. She began taking the drug along with her antidepressant and felt well enough to have a picnic with her family. "Depression used to define me," she concludes. "Now I feel better."
Abilify, or aripiprazole, is an "atypical antipsychotic," a class of drugs that debuted in the 1990s as a safer, more humane means of curbing psychosis in people with schizophrenia. But over the past decade, these drugs' manufacturers have successfully pushed for their use in far more common mental illnesses, such as dementia, childhood conduct disorders, and especially depression.
Sales of aripiprazole and its competitors, quetiapine (Seroquel) and olanzapine (Zyprexa), have skyrocketed. At more than $450 a bottle, Abilify was prescribed to nearly 9 million Americans in 2014 and grossed $7.8 billion — making it the second best-selling drug in the U.S., just behind the new (and very expensive) hepatitis C drug Sovaldi, according to healthcare analytics company IMS Health.
Many psychiatrists and scientists worry about this antipsychotic boom. They point out that there's limited evidence of the drugs' usefulness in treating depression over the long term, and that they have serious side effects, such as sedation, dramatic weight gain, and an increased risk of diabetes. In about one-quarter of cases, these drugs also cause akathisia, a pronounced feeling of restlessness described as making you want to jump out of your skin.
"What's happened recently is remarkably heavy marketing of antipsychotics," Allen Frances, former chairman of the psychiatry department at Duke University School of Medicine, told BuzzFeed News. Doctors, he added, are prescribing antipsychotics for depression "too quickly, without clear indication, and under pressure from pharmaceutical companies."
For some people with depression, Frances noted, these drugs work wonders. But that's probably not the case for the majority of people trying them. A 2009 paper found that, statistically, for every nine people with depression who take these drugs, just one is effectively treated. "These drugs should have a narrow indication, and instead they've become the highest revenue-producing drugs in America," Frances said.
Frances, who led the group that developed the fourth edition of the Diagnostic and Statistical Manual of Mental Disorders, is an outspoken critic of the pharmaceutical industry. But he's by no means the only expert who says antipsychotics are probably overused.
"Antipsychotic medication should be used judiciously — and for the most part, sparingly — in treating nonpsychotic disorders, including depression," Jeffrey Lieberman, chairman of psychiatry at the Columbia University College of Physicians and Surgeons, told BuzzFeed News.
Doctors don't stop at schizophrenia and depression when it comes to antipsychotic prescriptions. The drugs are now commonly prescribed to calm patients with dementia, despite the fact that the drugs double the risk of death (and that the drugs' labels now warn against their use in dementia). Doctors also prescribe them for behavioral issues in young children, who are particularly vulnerable to side effects like weight gain and type 2 diabetes. The effect of antipsychotics on the developing brain is also not well-understood.
"I think there's the possibility that antipsychotics are overprescribed, not just for depression, but in other areas," Lieberman said.
Last month, Abilify's patent expired, making way for cheaper generics. All of its competitors had already gone generic, and consequently the manufacturers have all stopped marketing these drugs.
So now the question is, how will this drop in advertising affect sales? Will taking the pressure off doctors and consumers spur a drop in prescriptions — or is this surge in antipsychotics the new normal?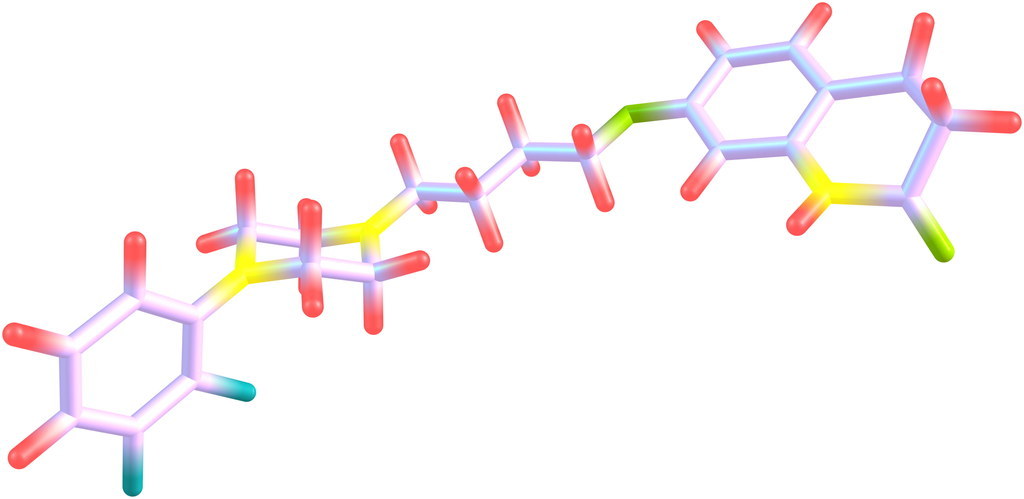 Not so long ago, treatment options for people with schizophrenia were pretty harsh.
The first generation of antipsychotics, also called "major tranquilizers," often caused involuntary and repetitive movements, like grimacing, lip smacking, and violently twitching limbs. Those effects were frequently permanent, even after people stopped taking the drugs.
So when the FDA approved drugs like Abilify, Zyprexa, and Seroquel as treatments for schizophrenia, they were lifesavers for many patients, reducing psychotic symptoms enough to allow them to hold jobs and lead lives that would otherwise be impossible while limiting the worst side effects.
Shortly after Abilify's approval in 2002, doctors began experimenting with prescribing it off-label for depression. In a 2004 study of 30 patients who hadn't responded to an antidepressant, adding Abilify to their drug regimen initially helped 14, but six relapsed into depression — a long-term improvement rate of only 27%. Another paper in 2005 showed that 59% of depressed people treated with Abilify and an antidepressant improved after 12 weeks, but they weren't followed beyond that, so it's impossible to know who relapsed.
Abilify was approved as an add-on treatment for depression in 2007, based on two additional six-week trials that compared the therapy to a placebo combined with an antidepressant. Zyprexa and Seroquel were approved for depression two years later.
In one of the Abilify studies used for FDA approval, 26% of volunteers who took Abilify and an antidepressant no longer had symptoms of depression after six weeks. That may sound impressive, but remission also happened in 16% of participants who were taking a placebo with an antidepressant. What's more, those taking Abilify gained about two pounds, on average, and 25% of them developed akathisia.
Otsuka, the Japan-based pharmaceutical company that developed Abilify, declined to discuss these studies with BuzzFeed News, sending only a bullet-pointed breakdown of the trials' findings. Astra-Zeneca, the developer of Seroquel, did not return repeated requests for comment.
A spokesperson for Eli Lilly, Scott MacGregor, pointed out that companies aren't responsible for how drugs are used in the clinic.
"Physicians make prescribing decisions, not pharmaceutical companies," MacGregor told BuzzFeed News. "While certainly we inform doctors of the benefits and risks of our medicine, it's really up to physicians to prescribe the right medicine."
And some doctors see antipsychotics as a depression treatment of last resort. "You go to war with the army you have," Jerrold Rosenbaum, chief of psychiatry at Massachusetts General Hospital, told BuzzFeed News.
Depression takes a huge toll on society. More than 6% of Americans have at least one depressive episode every year, according to the National Survey on Drug Use and Health.
"The important thing is that you not just give people a drug blindly," Rosenbaum added. "You have to be aware of the risks and know how to monitor them."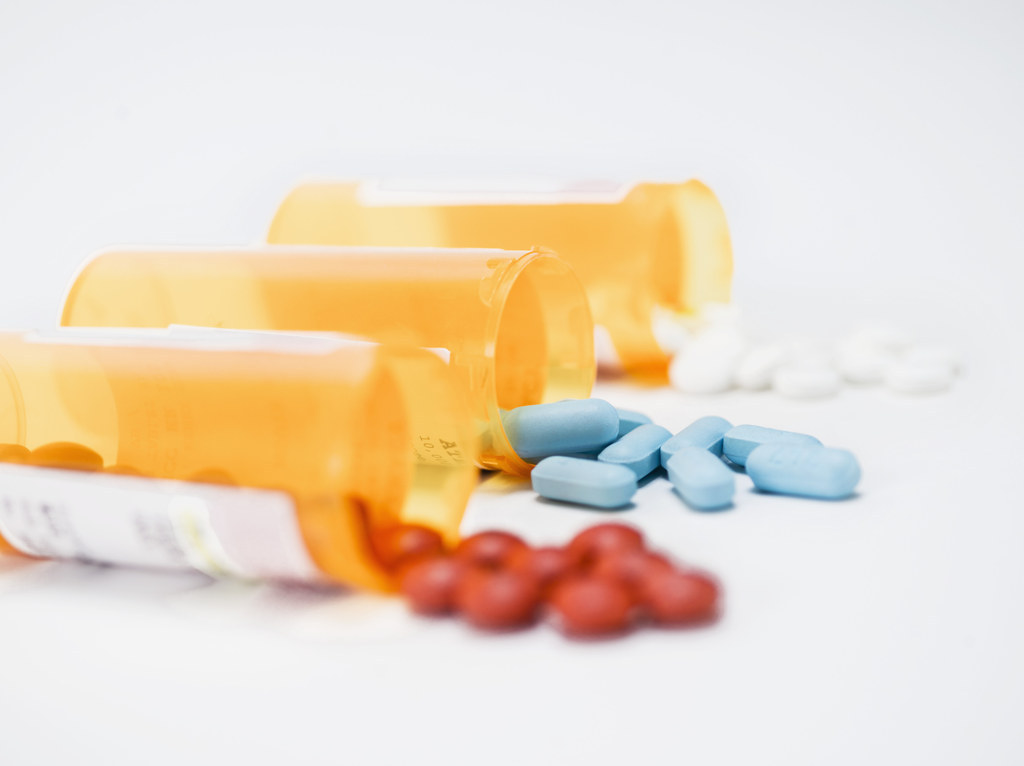 Trouble is, the short-term studies of atypical antipsychotics don't give a good sense of what will happen over longer periods of time.
A study done over six or eight weeks might not measure dramatic weight gain, for example, or gradual changes in metabolism, Dan Iosifescu, director of the Mood and Anxiety Disorders Program at Icahn School of Medicine at Mount Sinai, told BuzzFeed News. "It's not as if someone is trying to fool people, it's just a fallacy to take short-term data and extrapolate it for long term."
Most long-term studies of atypical antipsychotics have been done in people with schizophrenia who were not taking them in conjunction with antidepressants. In those trials, Zyprexa caused the most weight gain — between 11 and 26 pounds over the course of two to six years.
The other big issue with the studies of antipsychotics for depression comes from the way they measure improvement. Antipsychotics may alleviate certain symptoms of depression, such as feelings of sadness or sleep trouble, but not actually improve how well someone functions in personal relationships or at work.
"Depression rating scales ask about symptoms of depression, specifically — Are you feeling less sad? Are you feeling less guilty? Do you feel like you're sleeping better?" said Glen Spielmans, a clinical psychiatry researcher at Metropolitan State University who has studied the use of Abilify for depression. "If you're feeling somewhat less sad that's great, but they don't hit the much more important issue of, overall, how are you doing?"
It's also tough to tell which doctors are engaging in best practices, especially because writing a prescription for a pill is so much cheaper and easier than therapy. According to the National Hospital Ambulatory Medical Care Survey, a government analysis of outpatient care, between 2005 and 2009, only 23% of doctor visits that ended in an antipsychotic prescription included any kind of therapy. The rest were just a doctor writing a prescription.
The bottom line, Iosifescu says, is that atypical antipsychotics tend to be helpful in the short term, but have major consequences in the long term that many doctors and patients don't appreciate.
"Once someone is doing better, it's much more convenient to keep doing the same thing," Iosifescu said. "It's difficult to rock the boat and change something that seems to be working."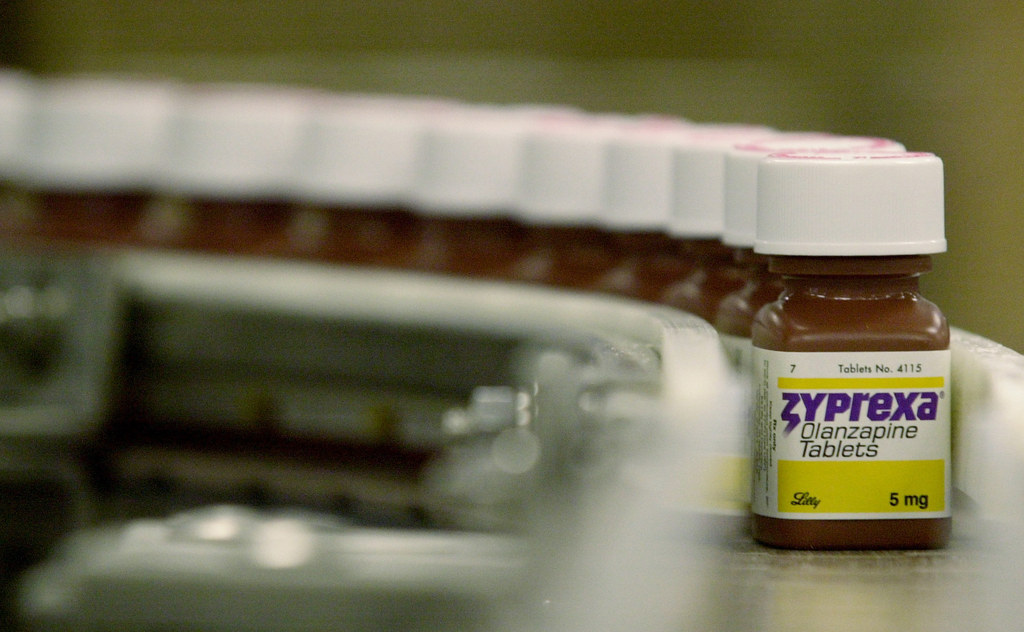 The mediocre effectiveness and long list of side effects didn't stop drug companies from marketing these drugs for depression.
An old ad for Seroquel XR, for example, devoted twice as much time to warning about side effects — including permanent muscle spasms and "increased risk of death" for elderly people with dementia — as it did to describing benefits:
In the first quarter of 2012, Bristol-Myers Squibb, which partnered with developer Otsuka to market Abilify, spent $35.9 million on marketing for the drug, according to FiercePharma, a publication that tracks the drug industry. It seems to have been a good investment: Abilify's revenues that quarter reached $1.34 billion.
Sales of Abilify continued to jump, to $6.6 billion in the U.S. in 2013 — more than any other drug that year — and nearly $8 billion in 2014.
And that rise in demand didn't come from people with schizophrenia, experts say.
"Abilify generated the most revenue of any drug [in 2013]. You don't get that from antipsychotics until you start reaching out to markets like depression," said Spielmans of Metropolitan State. "I think [direct to consumer marketing] does what it's intended to do — it gets people to ask their doctor about Seroquel or Abilify."
In a stunning statistic, every pharmaceutical company that markets an atypical antipsychotic has been investigated for misleading marketing under the False Claims Act.
Bristol-Myers Squibb agreed to pay $515 million to the U.S. government, in part for inappropriately marketing Abilify to children and the elderly. Otsuka paid $4 million for the same thing.
Eli Lilly paid $1.4 billion, at the time the largest criminal fine levied against a corporation in U.S. history, to settle a case that included marketing Zyprexa for depression before it was approved, as well as producing "The Myth of Diabetes," a training film teaching sales reps how to downplay the fact that weight gain from Zyprexa can cause the disease.
AstraZeneca paid $520 million to settle a suit that accused them of, among other things, hiding a study that found Seroquel users gained 11 pounds a year while advertising that people lost weight on the drug, and marketing the drug as a treatment for depression without FDA approval.
Now that antipsychotic generics are available, the cash flow to the companies that developed them is slowing down. It remains to be seen how this will change marketing strategies — and, in turn, how that might affect prescription patterns.
For now, demand is higher than ever. Over the past year, according to data collected by Bloomberg, the number of U.S. prescriptions for Abilify, Seroquel, Zyprexa, and their generic equivalents reached 26.5 million.
"I'd like to think when the marketing pressures are gone," Spielmans said, "and there's more independant research that casts more doubts on how well these medicines work, maybe there will be a slowdown, and a pause to reflect on whether this was such a good idea."