Keke's heroically took it upon herself to educate us all about classic cinema, she recently wore an outfit that pays homage to Baz Luhrmann's 1996 Romeo + Juliet.
She's embracing the paparazzi and taking advantage of all the free photography by getting pics with her fans.
Over on Twitter she's dishing out confidence advice.
And teaching us all to ignore the haters.
Because they just want to bring you down to their level.
Which, of course, you're completely above.
She's even responded to comparisons between her and Rihanna: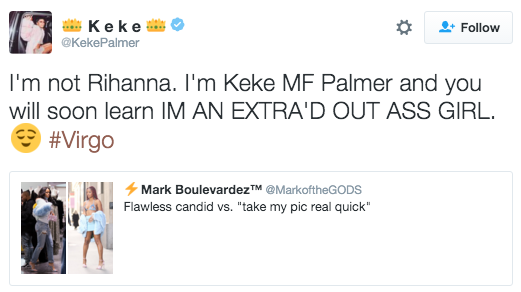 There's only one Keke Palmer and no one can dull her shine.