You know how Tom Hanks is a beloved national treasure whose name is known in homes throughout the world?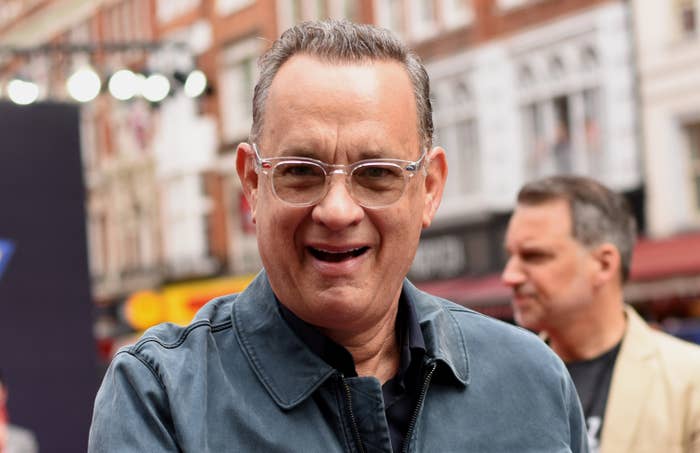 Well, last night on Jeopardy!, ZERO contestants were able to accurately name THE VERY FAMOUS Tom Hanks when asked who is starring as Mister Rogers in the upcoming A Beautiful Day in the Neighborhood...
...WHEN THERE WAS A VIDEO OF TOM HANKS'S FACE ON THE SCREEN.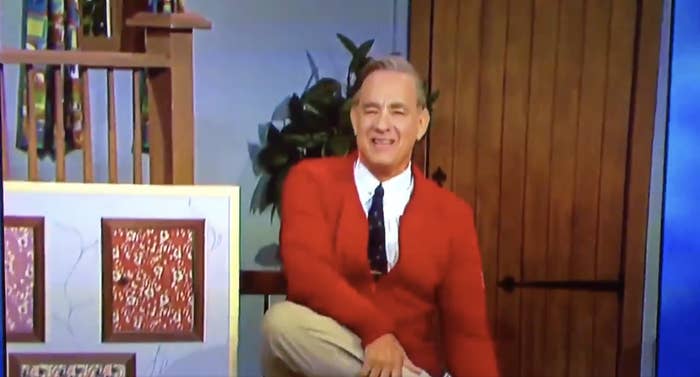 Alex Trebek's face says it all:
Yes, Beverly did eventually buzz in. But as Trebek told her, "That's Tom Hanks. Not quickly enough, Beverly."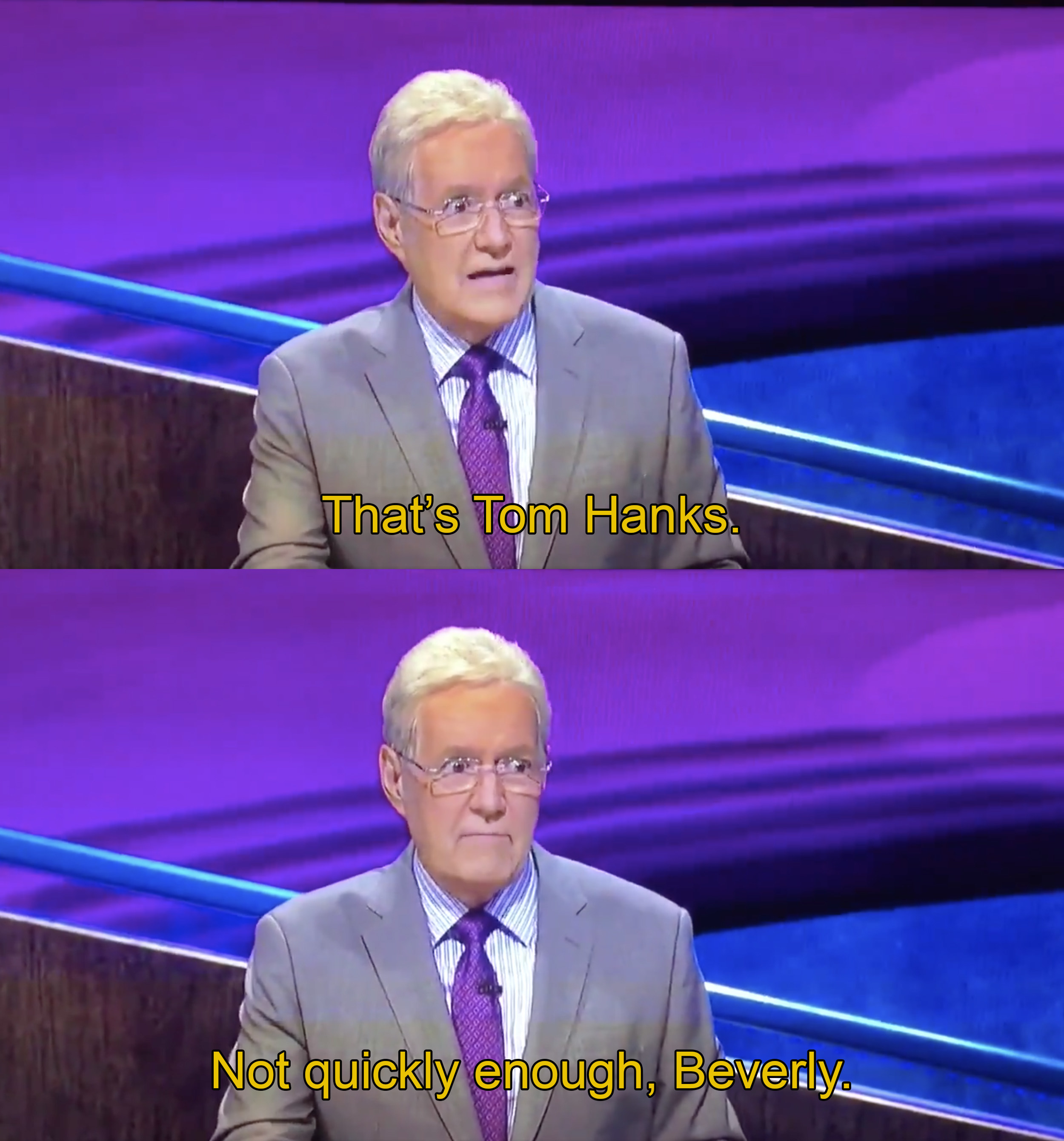 That's right! NOT QUICKLY ENOUGH, BEVERLY.
In defense of the contestants, The Jeopardy! Fan account claims that the lights malfunctioned during the question (though the official Jeopardy! account hasn't confirmed that's what happened).
Another person also claims that the video is hard to see because it's on a small screen far away (but I don't know about that because that doesn't explain why people have gotten video questions right in the past).
Either way, people watching the show were shocked that no one was able to guess in time:
Basically, no matter what happened, we need to raise awareness for the I Remember Tom Hanks organization.