Thanks to the new ranking meme going around on Twitter, we've all been collectively able to figure out what is the winner of basically any category ever.
So here's a list of the best episodes of random TV shows, as told by, uh, the internet:
2.
Parks and Recreation: "Flu Season"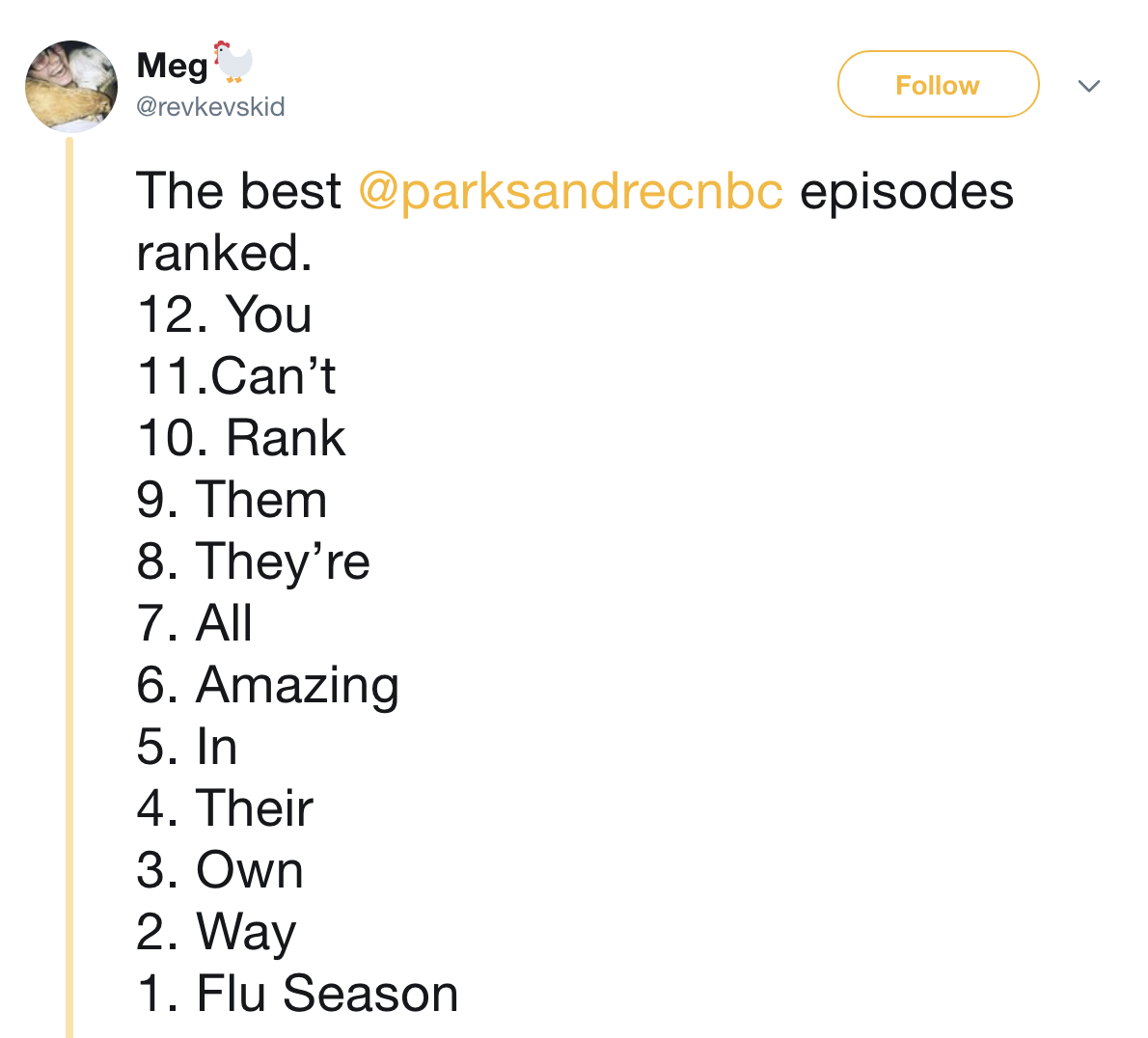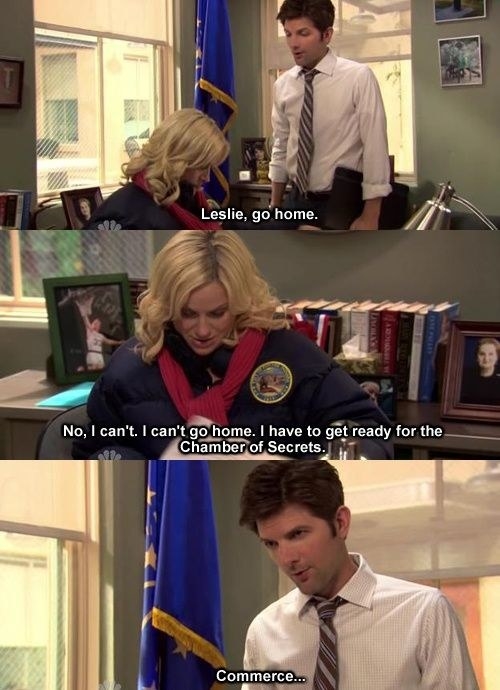 3.
Brooklyn Nine-Nine: "HalloVeen"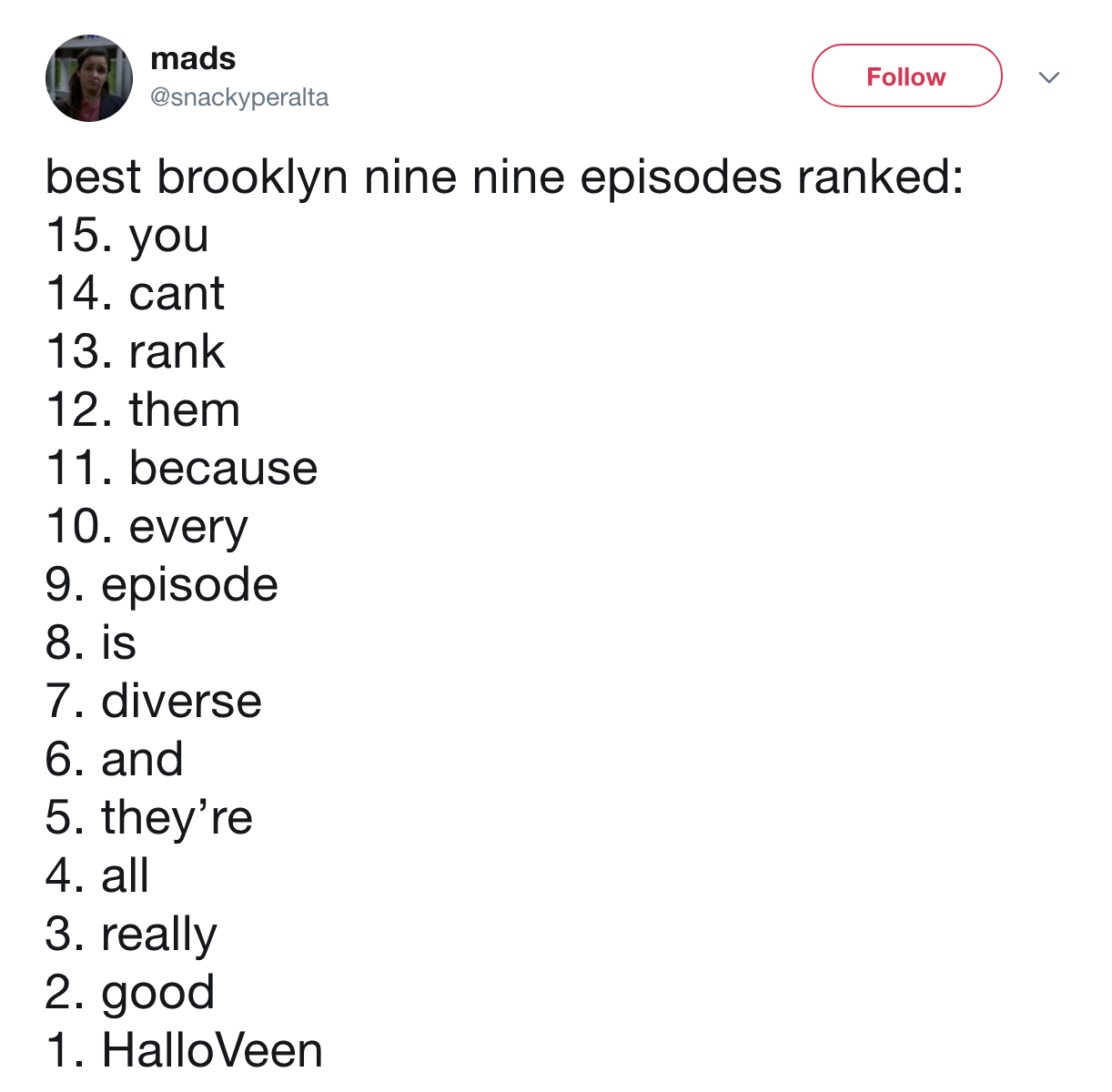 4.
Friends: "The One Where Everybody Finds Out"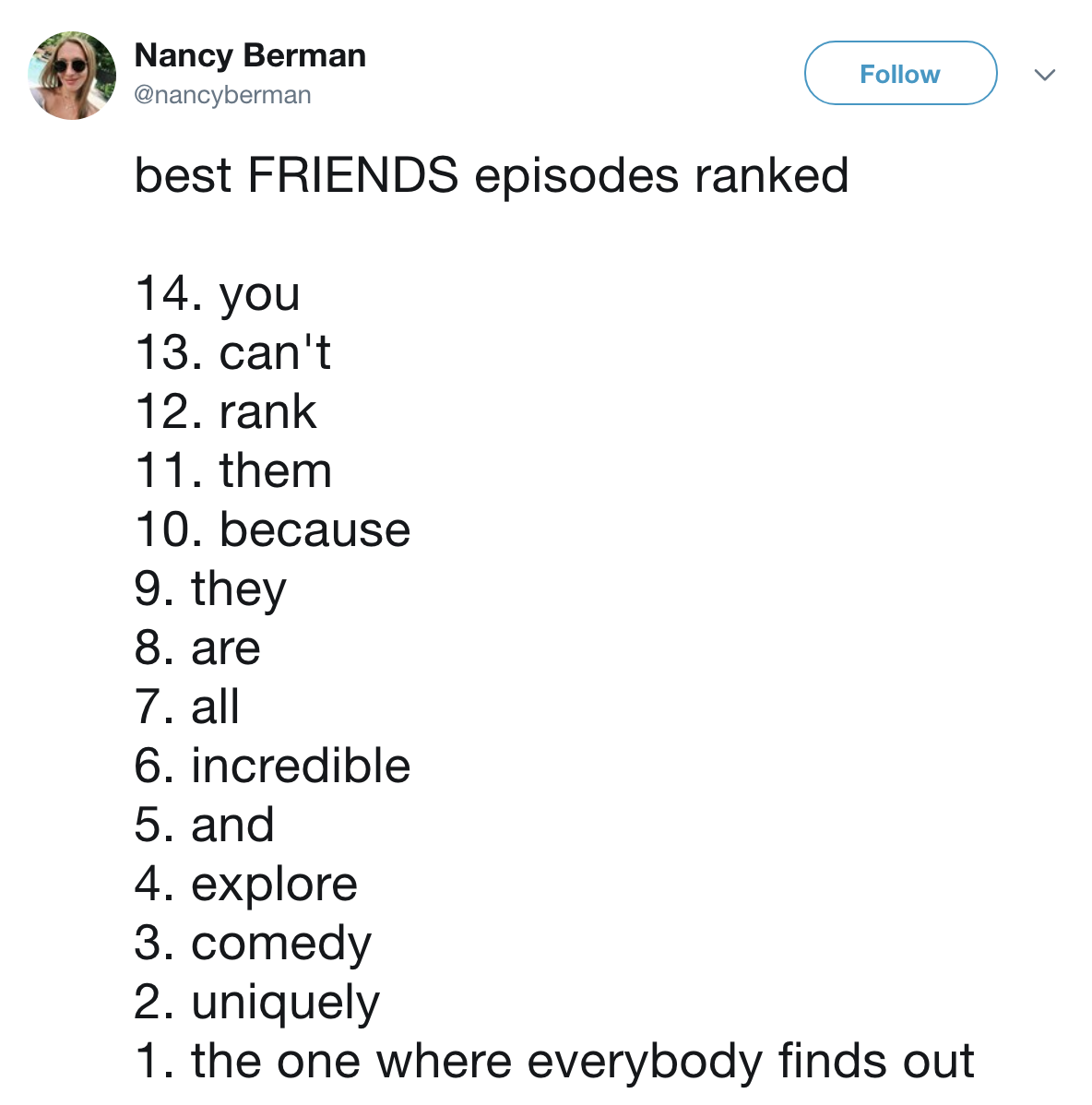 5.
It's Always Funny in Philadelphia: "The Nightman Cometh"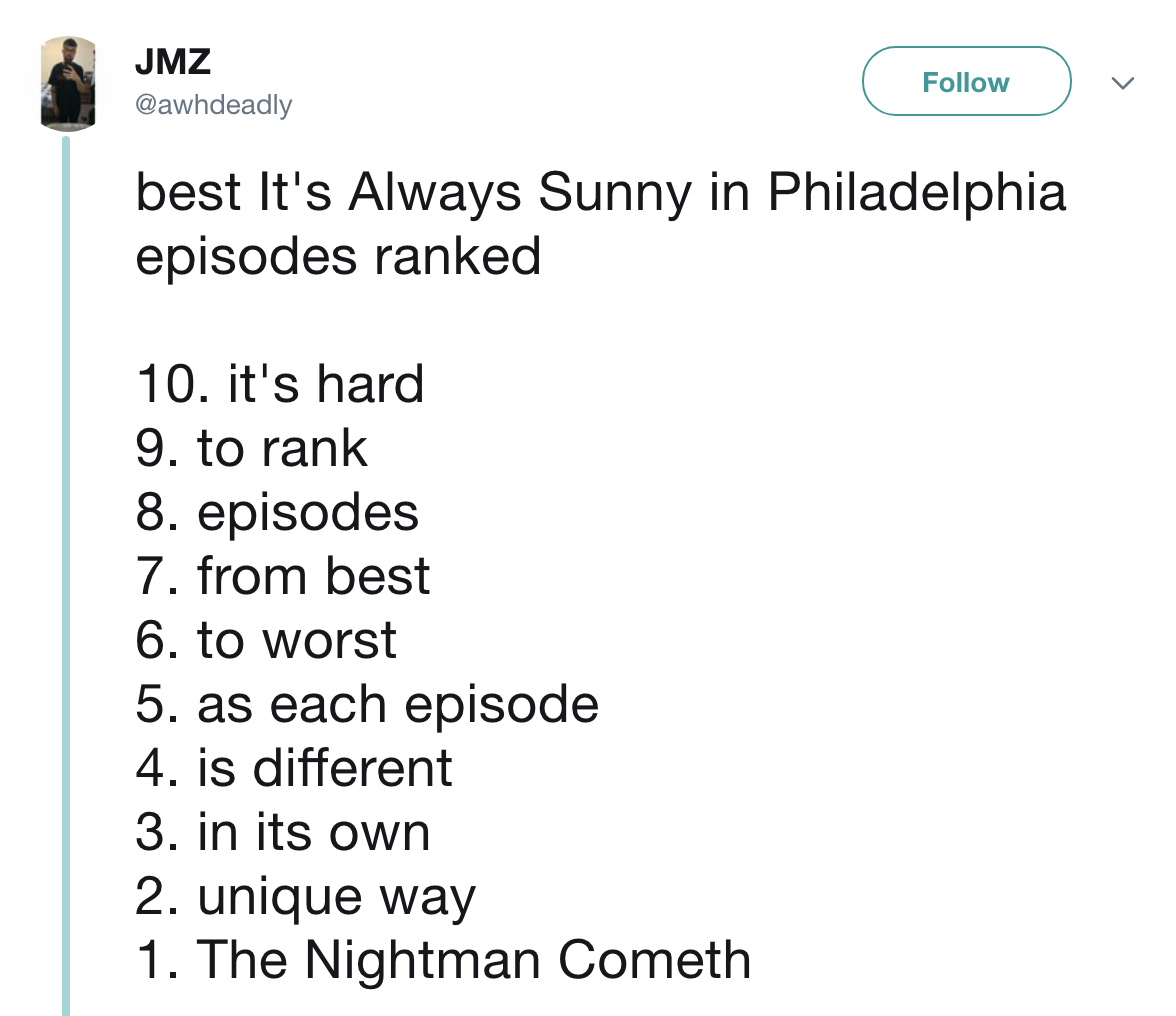 6.
Seinfeld: "The Contest"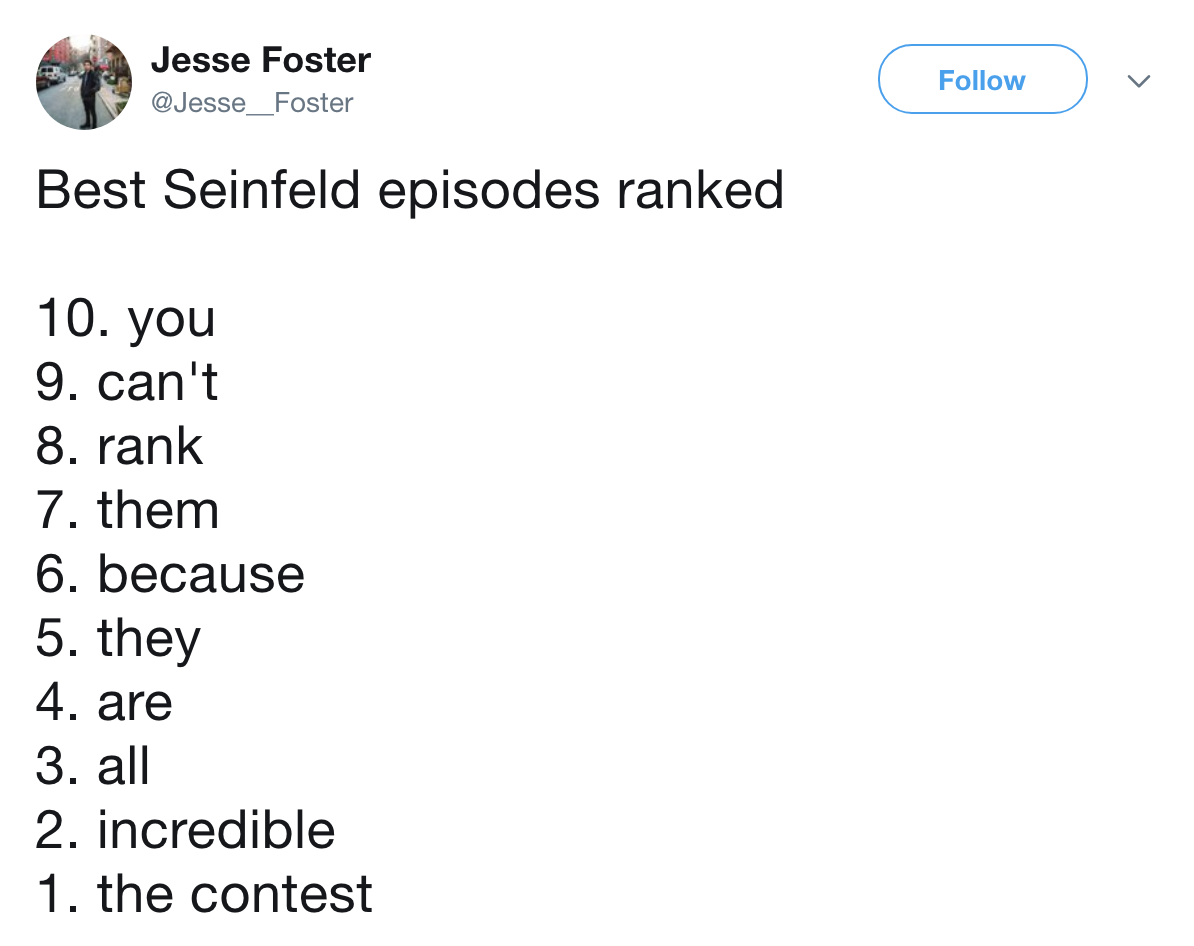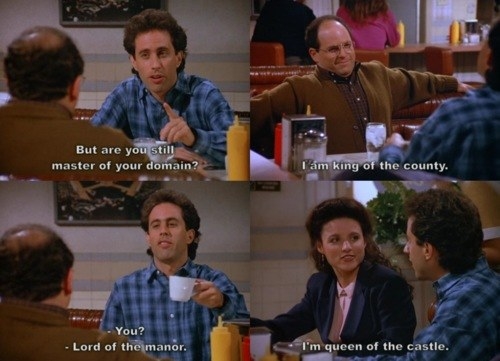 7.
The Simpsons: "Lisa On Ice"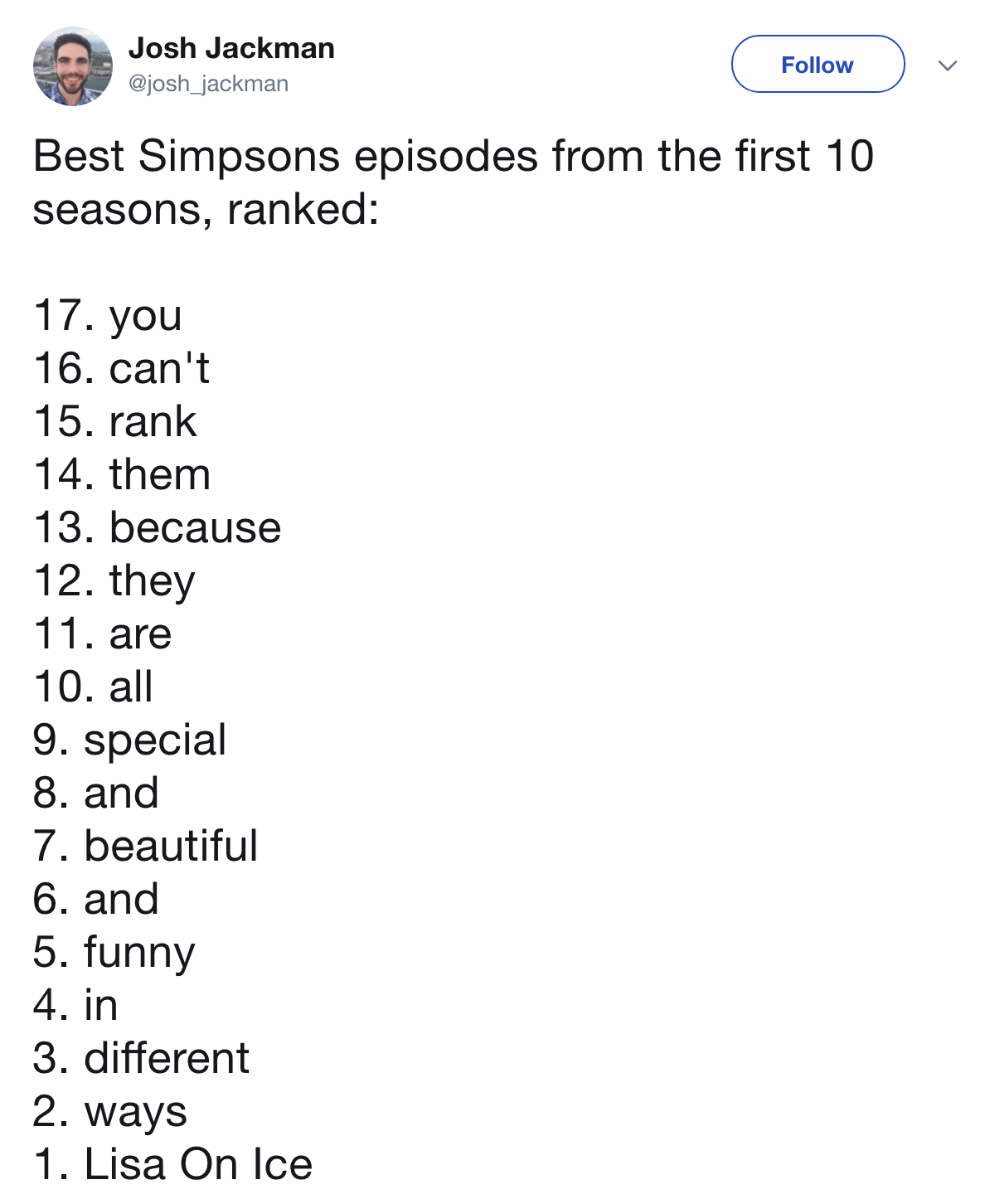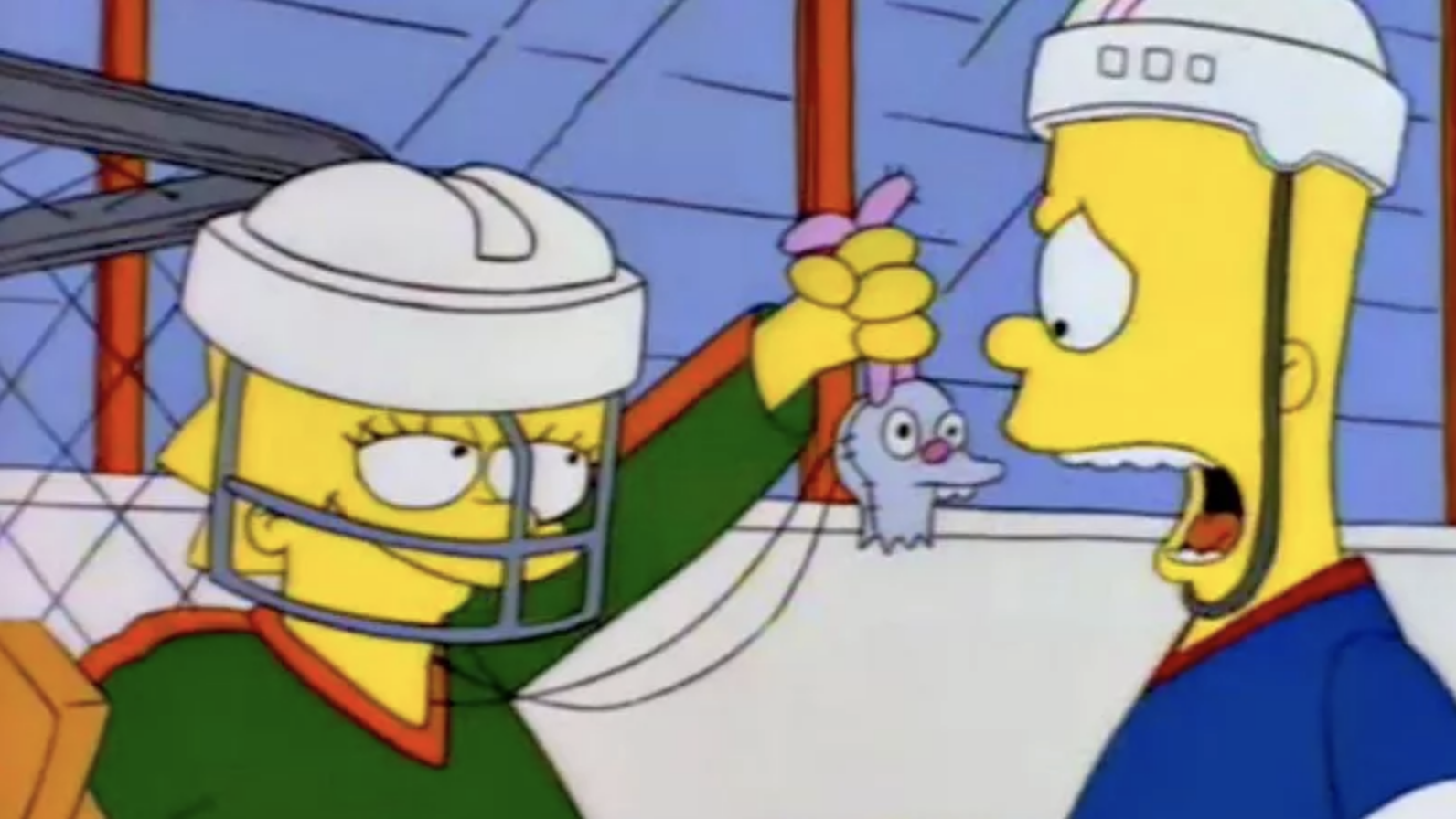 8.
Arrested Development: "Afternoon Delight"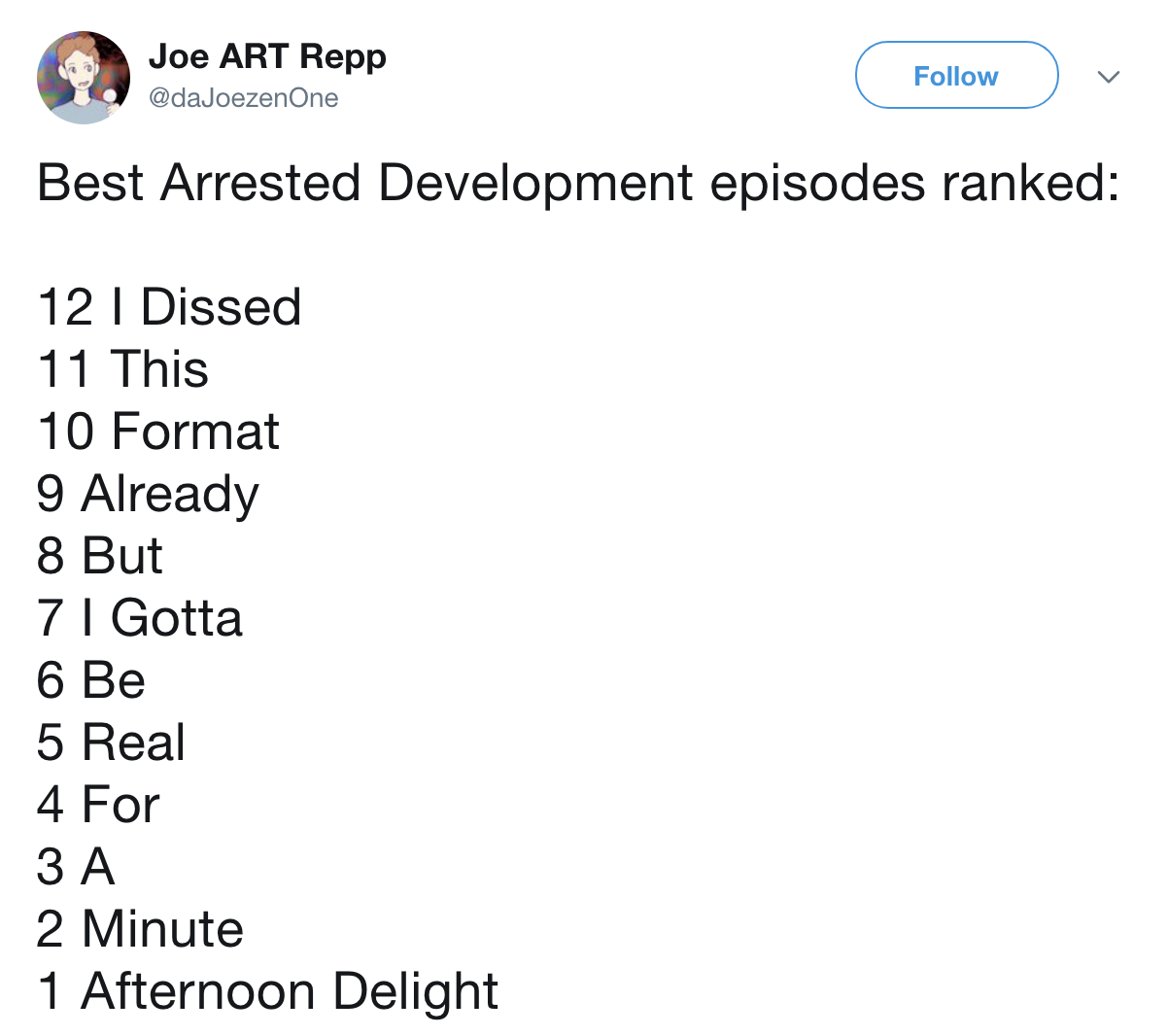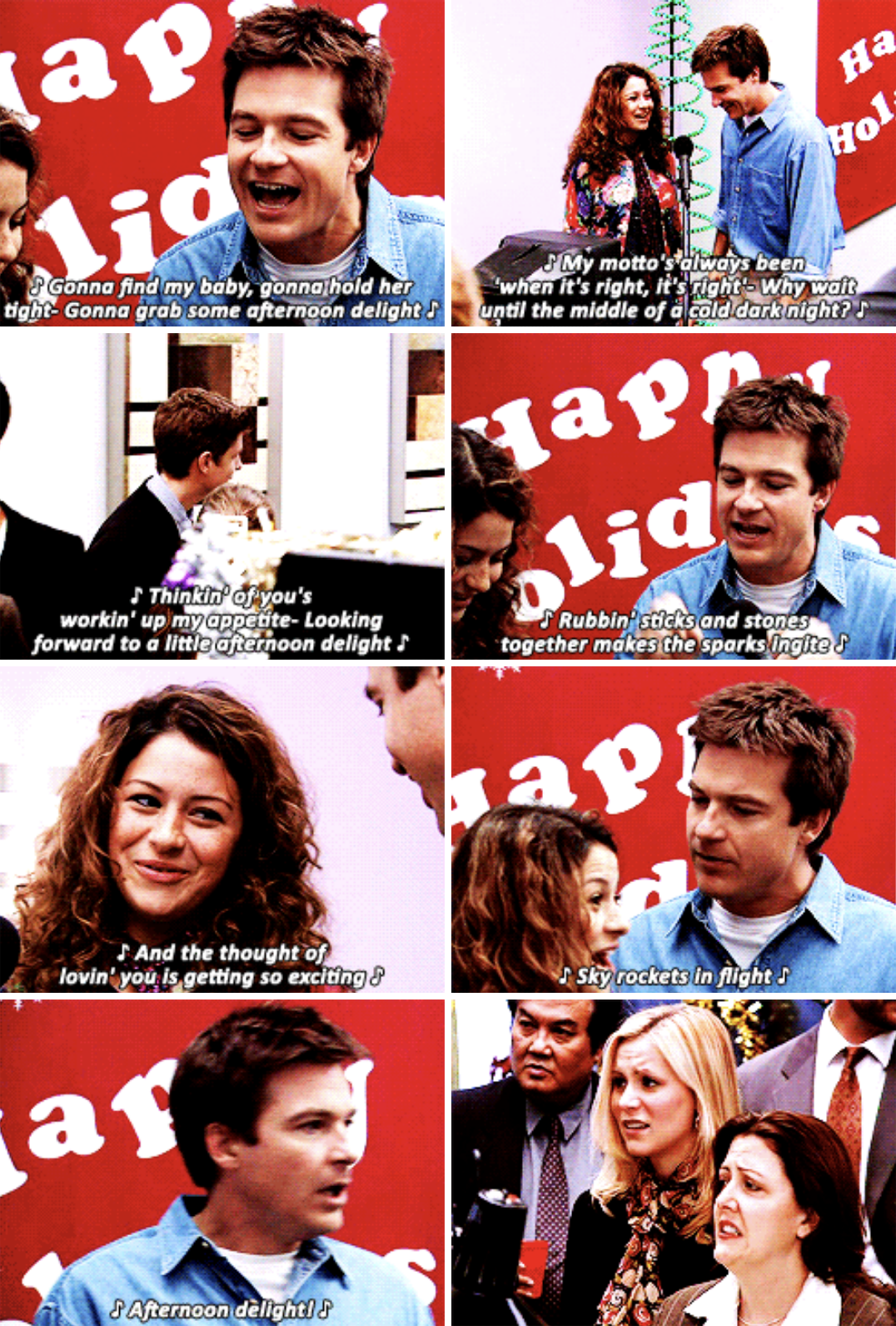 9.
The X-Files: "Bad Blood"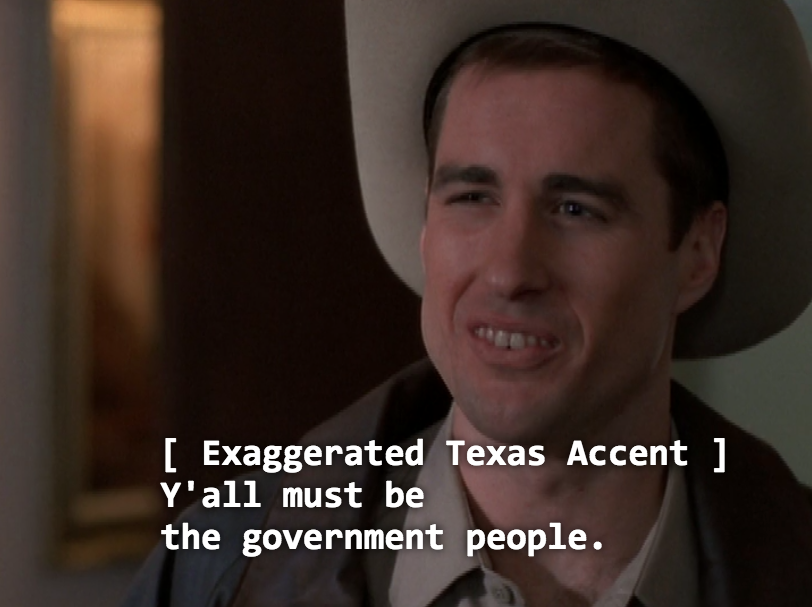 10.
Black Mirror: "San Junipero"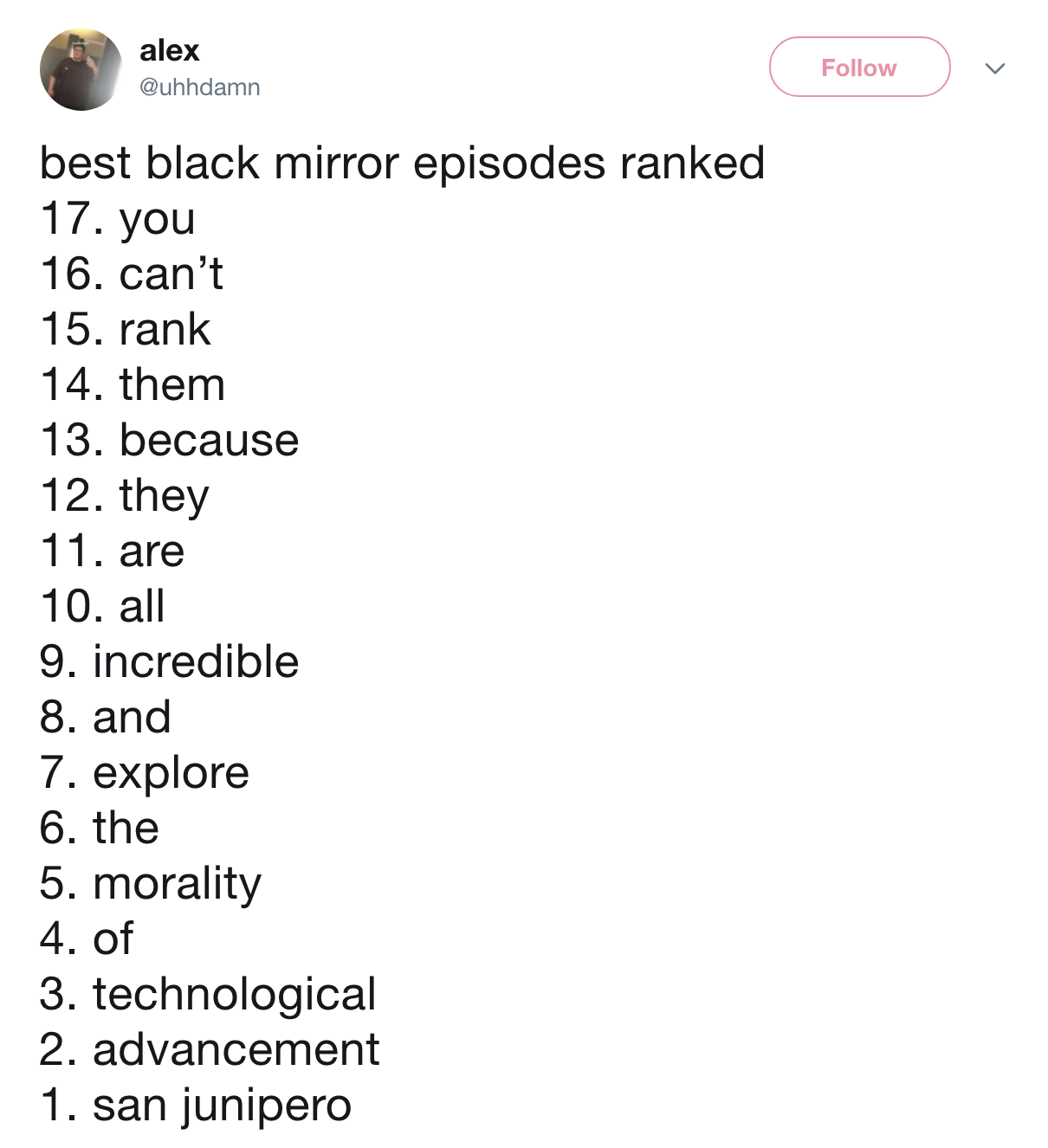 11.
Breaking Bad: "Ozymandias"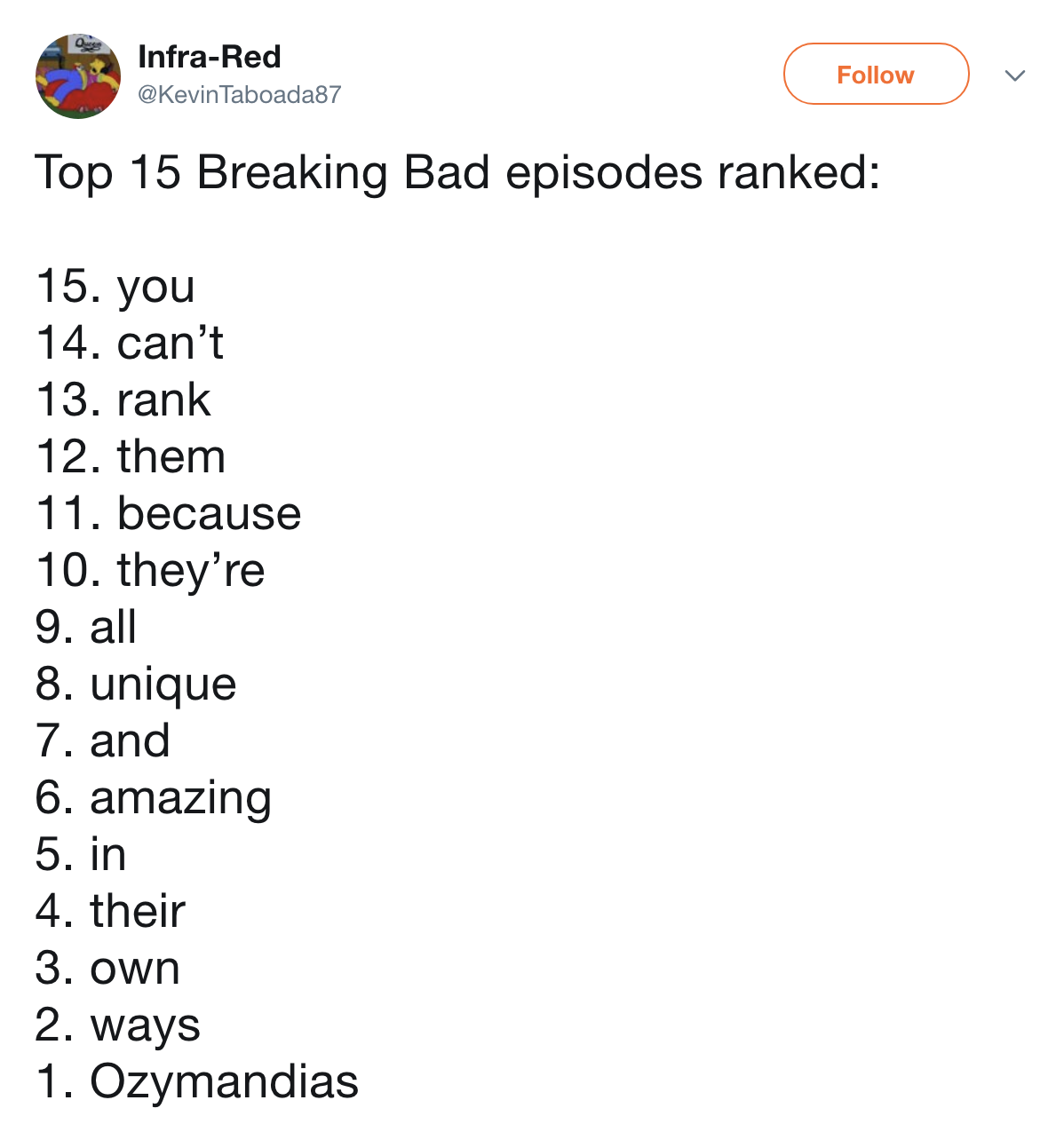 12.
The Sopranos: "Whitecaps"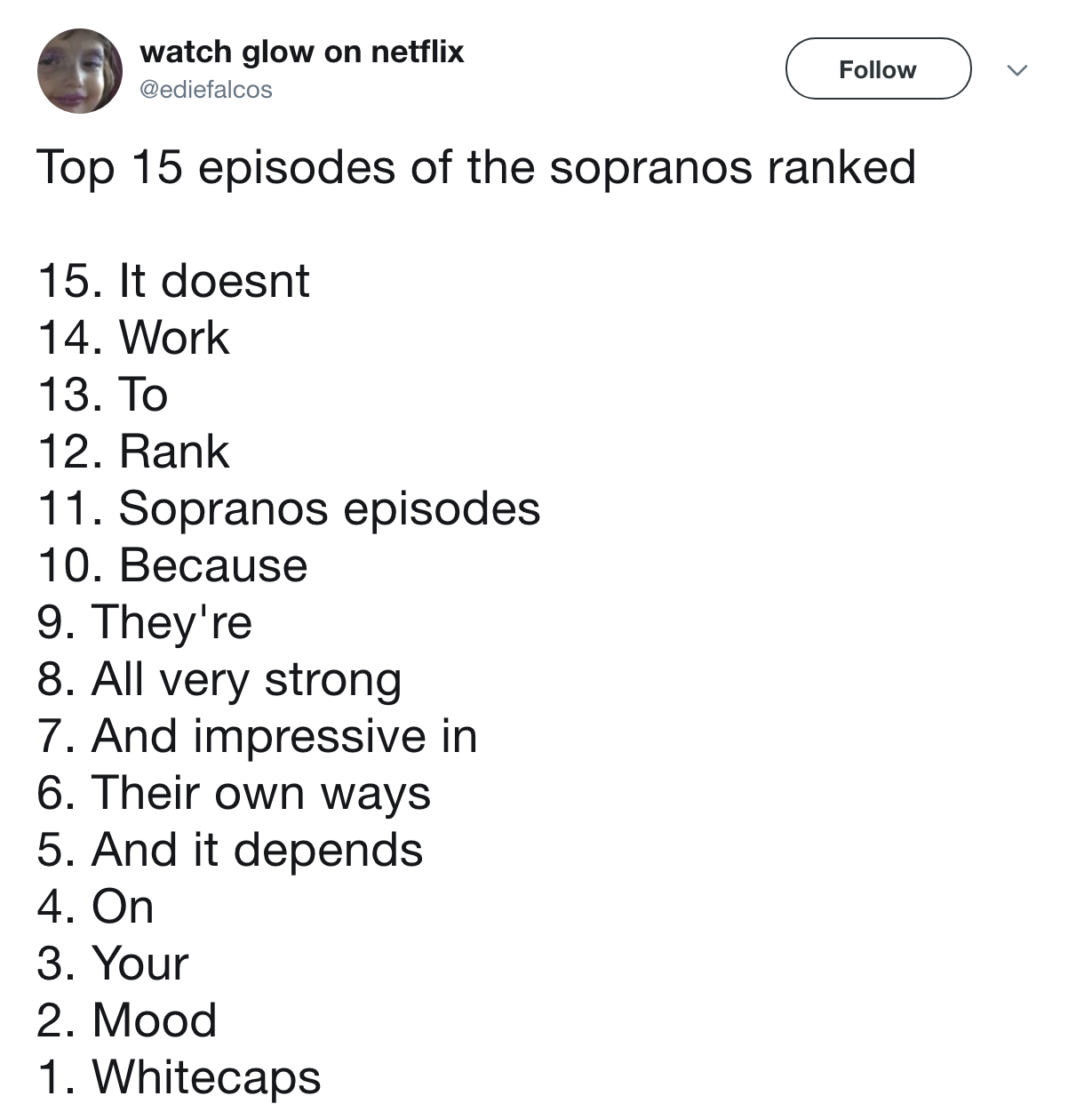 13.
Buffy the Vampire Slayer: "Tabula Rasa"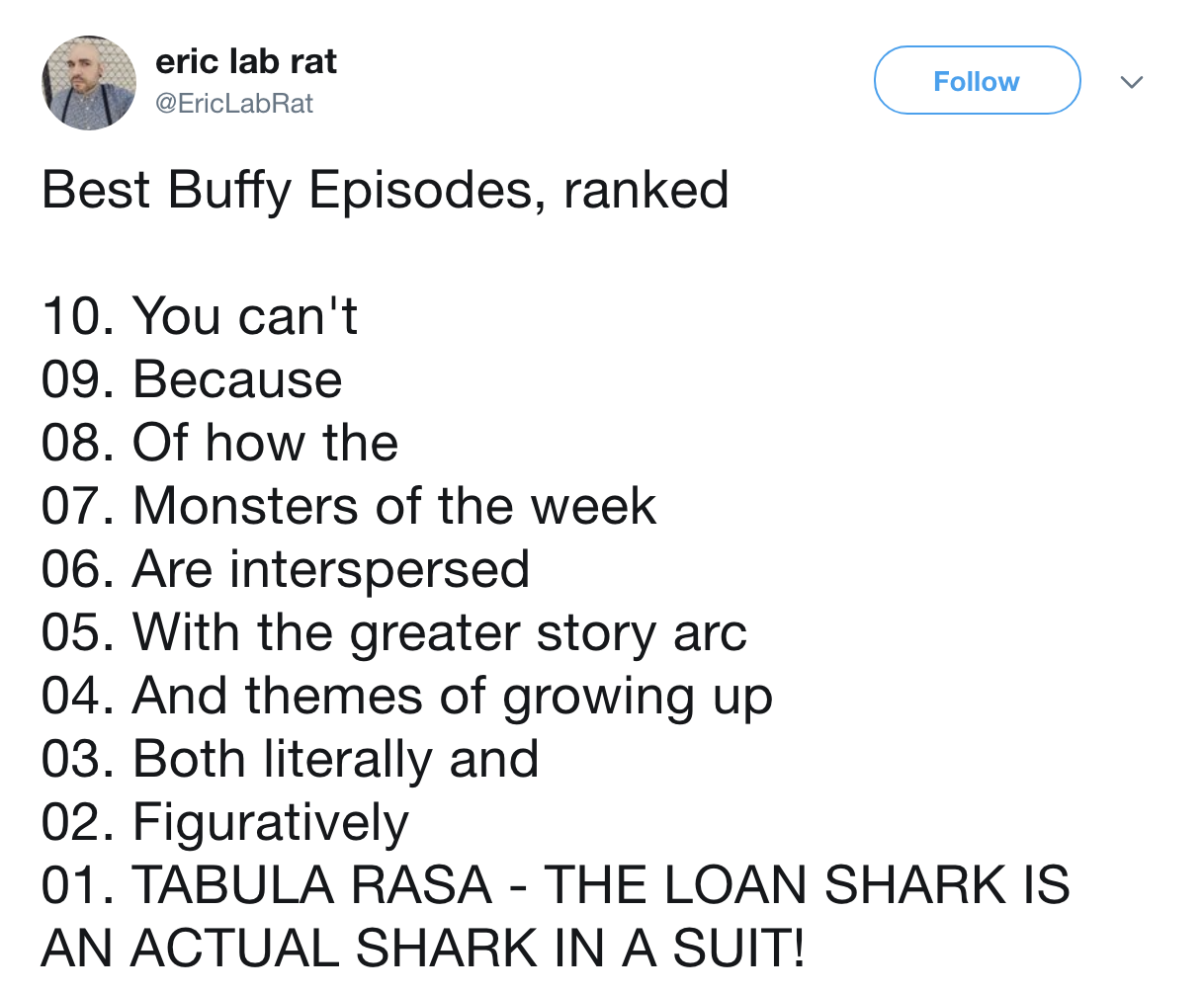 14.
I Love Lucy: "Lucy Goes to the Hospital"
15.
And finally, Spongebob: "Band Geeks"