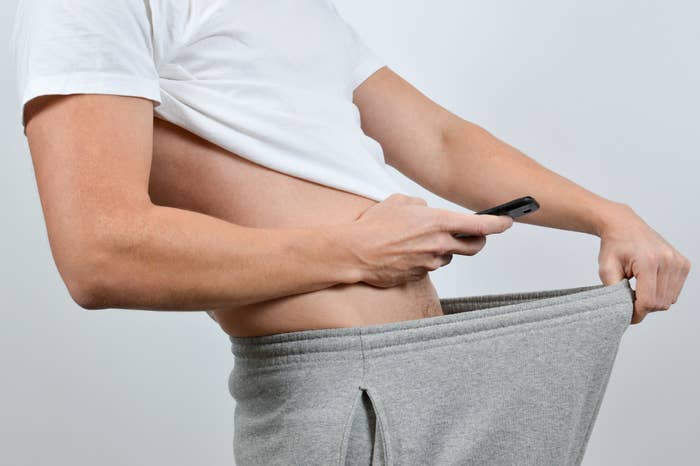 The journalists at BuzzFeed News are proud to bring you trustworthy and relevant reporting about the coronavirus. To help keep this news free, become a member and sign up for our newsletter, Outbreak Today.
It took a global pandemic to motivate Alicia to send a naked photograph of herself to a friend. The US-based college student had sent nudes in the past, but only to her partner when she was in a relationship. Now single, Alicia was stuck in quarantine and wanted some validation.

"So I sent them to her for her to say nice things and hype me up," Alicia told BuzzFeed News. "She responded 'she thicc, ok ok i see you mami 🔥, absolutely killing the game'. I was happy."
Alicia is not alone. People everywhere say they've been taking and exchanging more intimate images with partners, friends and social media followers while self-isolating because of the coronavirus.
It's hard to measure just how many nudes are being sent as they're usually shared privately with a small audience (although we do know that people selling nudes are seeing bigger audiences). But there is some data to suggest people are sharing more of them.
Reddit's top five subreddits for publicly posting personal nudes by subscriber count are r/GoneWild, r/PetiteGoneWild, r/Asiansgonewild, r/GWCouples, r/GoneWild30plus. Each of those have seen a rise in posts since the start of February, per subredditstats.com.

The biggest one of the five, r/GoneWild, had an all-time peak in posts on March 28. Moderators of the subreddit told BuzzFeed News that they didn't know how many of those came from new or unique posters.
Jackson, 25, is a music writer based in Newcastle on Australia's East Coast. While staying home in accordance with Australia's social distancing rules, he's been sending and receiving more nudes over Snapchat and Twitter DMs — something he chalks up to having more spare time solo.
"When you're single, and you can't meet up with anyone, phone sex/snapchat sex/exchanging nudes is a good way to pass the time and keep libido in check," he told BuzzFeed News in a message.
He reckons people on social media are acting, well, hornier.
"I feel like everyone is being Horny On Main," he wrote. "What I've noticed is just everyone has more time now. You've heard of boredom eating, now get ready for boredom wanking."

But the uptick in nudes isn't just because people are looking for a release. Lindsey, 26, has been taking nude, but hasn't been sending them to anyone.
"[I've been] hoarding them just in case I need them haha and also a bit for myself as a bit of a fun," she said.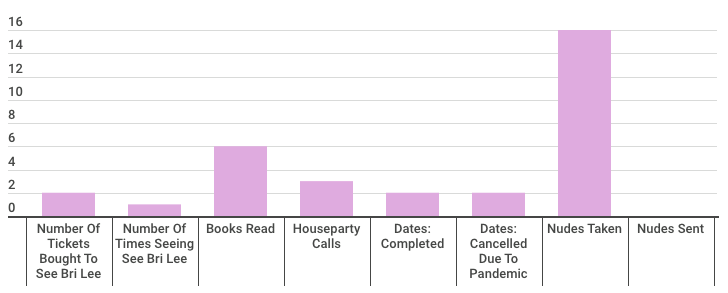 Part of the reason she started taking them was to help her cope with an extended period of isolation.
"I realised how long it would be until I would see anyone again. I thought it would be something fun to keep the spark alive in the meantime," she said.
Joshua is a 26-year-old writer in Melbourne who's also seen a spike in nudes being shared.
"Can confirm that there's an international amnesty on nudes for the gays. My inbox is full lmao," he wrote to BuzzFeed News.
He uses Instagram to send them to his two partners (he's in a non-monogamous relationship) but he's also heard that Grindr users are being less picky about who they're sending nudes to during quarantine.
Joshua's theory is that LGBTQ people are more comfortable with sending intimate images. "Lots of queer people grow up in isolation/in regional areas so a lot of 'first experiences' are online," he wrote. "It's almost second nature to turn to Instagram, Grindr and Twitter alts."
Joshua's also seen a genre of quarantine-themed nudes emerge, ranging from people taking images of themselves #stuckathome to softcore porn with an unrelated "do social distancing!" caption.
People sharing nudes from quarantine or isolation have even started up their own online spaces, like the subreddit r/QuarantineGoneWild.
The sub's moderator u/mister_master89 told BuzzFeed News that nudes taken during enforced self-isolation have a distinctive vibe.
"I think there's something different about the quarantine nude because there's so many people who can relate to the same feeling of isolation," they said. "If someone makes a post that says here's me, hope it makes your day feel a bit better, people trend to appreciate that, I think."