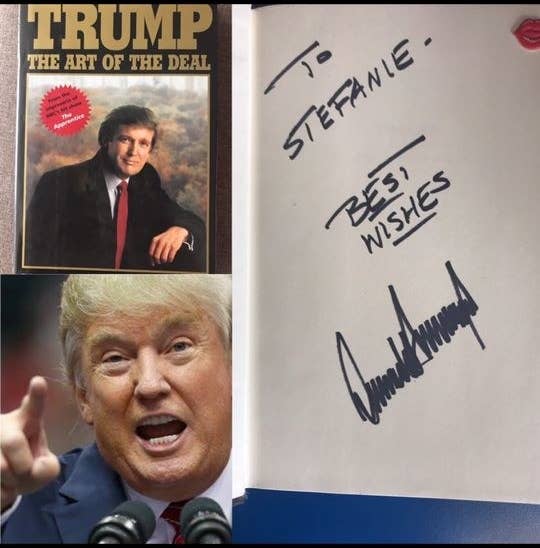 When Sydney woman Stefanie Isakidis posted in an inner-city buy-and-sell Facebook group offering up a signed copy of US President Donald Trump's The Art of the Deal, she was hoping to make a quick $500.
But instead of clamouring to get their hands on a POTUS signature, members of the Australian group flooded the comments on her post with less-than-helpful suggestions of what to do with the book. The drama was spotted by Twitter user Cheyne Anderson.

"I've had over 850 comments and likes across the groups and it's only been a few hours," Isakidis told BuzzFeed News on Wednesday. "Lots of 'pussy' comments. Lots of people told me to go fuck myself."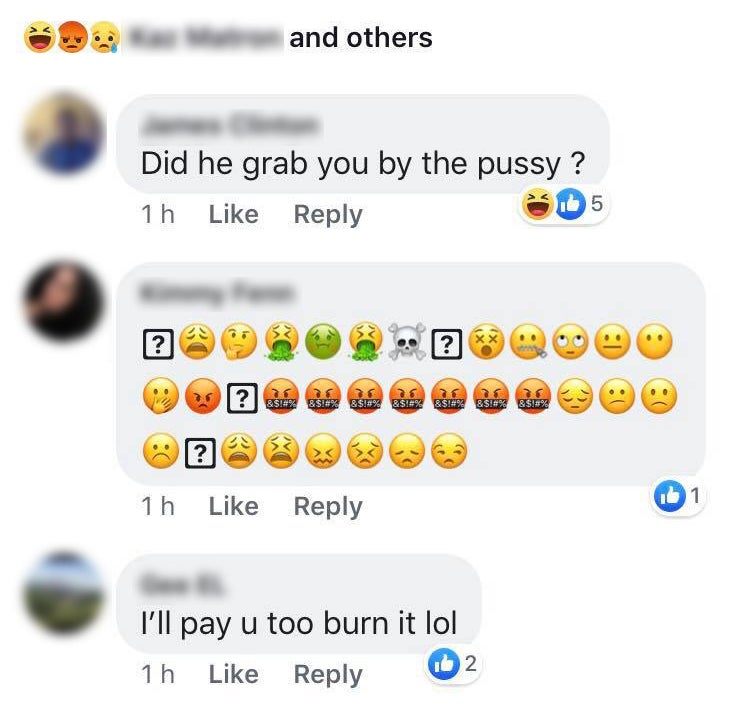 Some commenters encouraged burning the book, which of course led other group members to compare the book-burning advocates to Nazis.
Others took the opportunity to declare Trump "the best American president ever".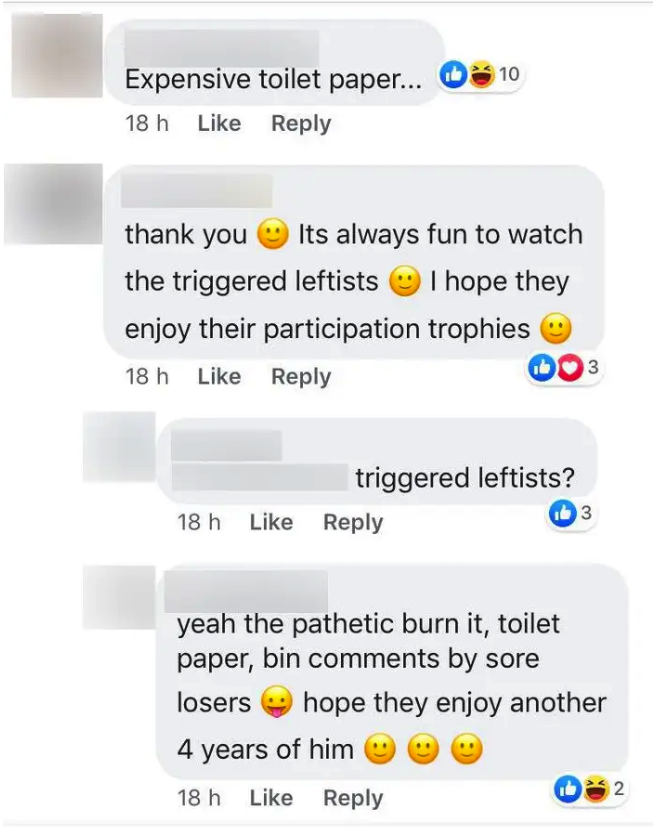 The suggestions to use it as toilet paper raised environmental concerns for one person.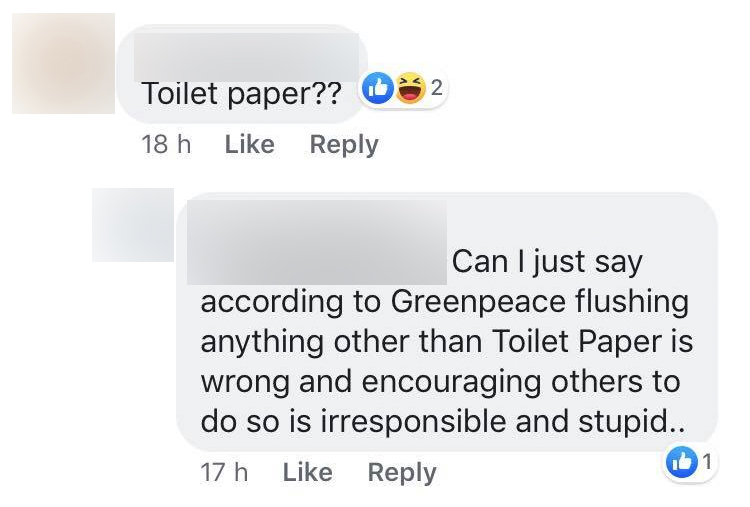 "I'll swap you a giant lump of petrified human shit," one person wrote to Isakidis.

Another pre-empted the wave of comments to come: "I think this will be hard to sell but the comments will be priceless."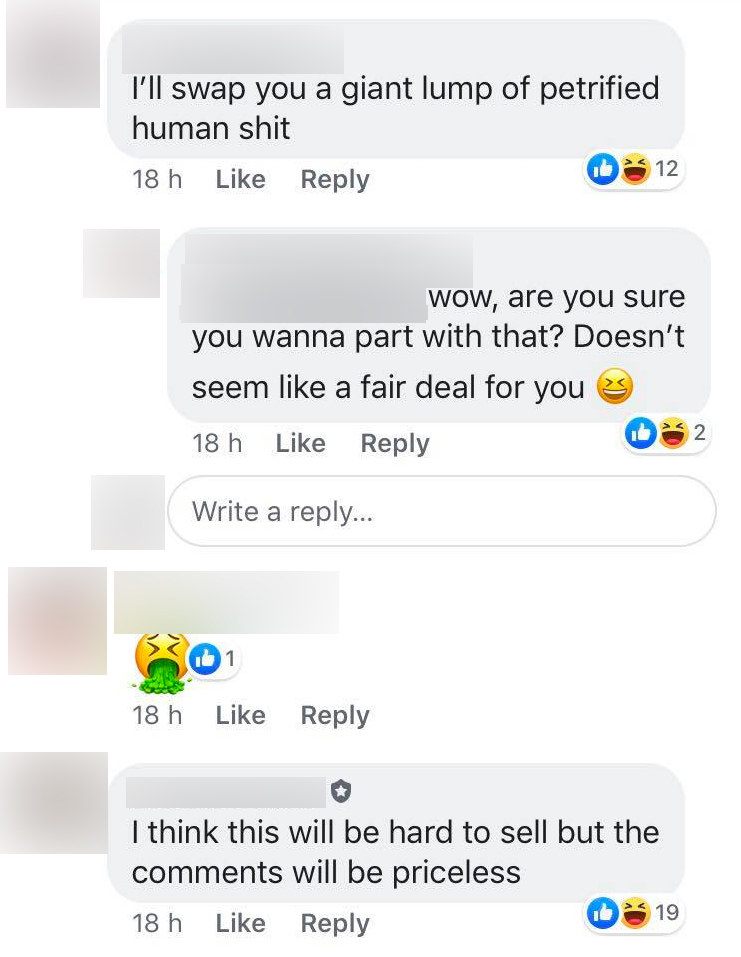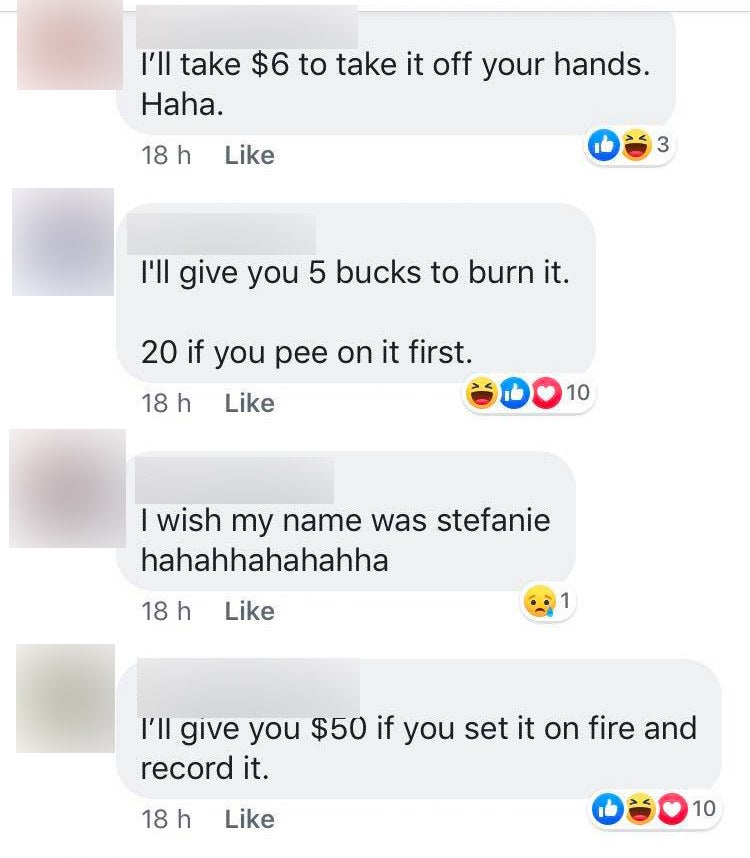 Eventually, a Facebook group admin had to step in and delete non-serious offers.


Isakidis said she listed the book for sale for $500 in multiple Australian Facebook groups and that she got it autographed when she met Trump in 2011.

Her post includes a picture of a handwritten dedication – "To Stefanie, Best Wishes, Donald Trump" – along with a number of photographs of Isakidis in office boardrooms filled with Trump memorabilia that she says were taken during her trip.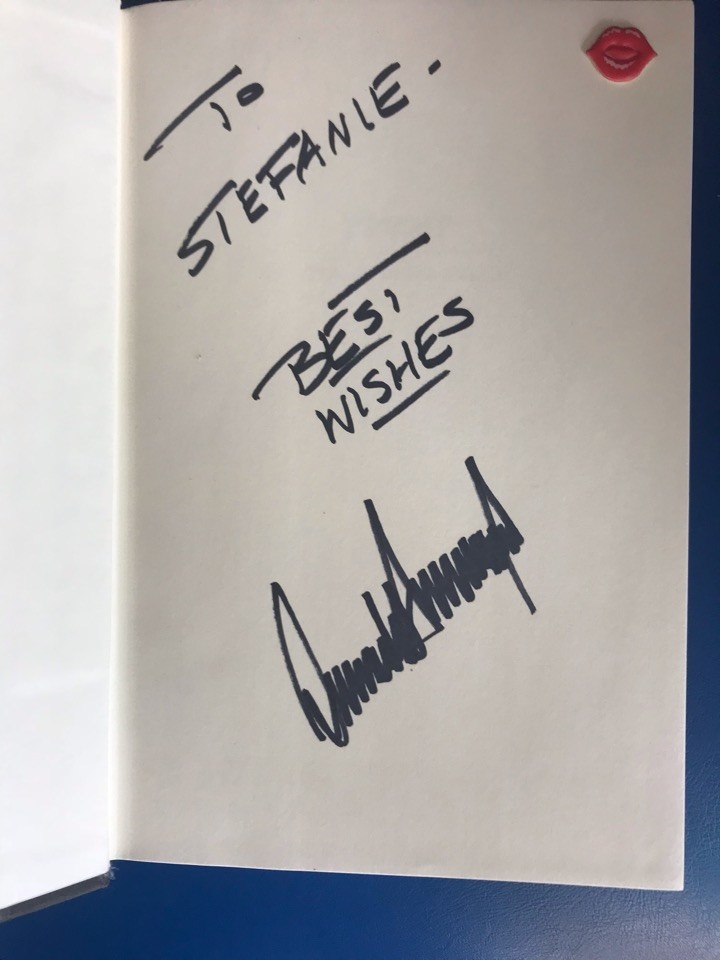 Isakidis said she was invited by Trump's assistant, Norma Foerderer, to meet Trump in New York after she received some media attention for running an Australian pub in California.
She paid for her flights from California and met Foerderer in the lobby of Trump Tower in Manhattan, who escorted her up from the lobby to meet Trump in his office.
"He was very fake friendly, like 'Hi, Stefanie, please take a copy of my book, I hope you enjoy it'," Isakidis said. "A bit condescending — like, 'you can learn a thing or two about business from this'."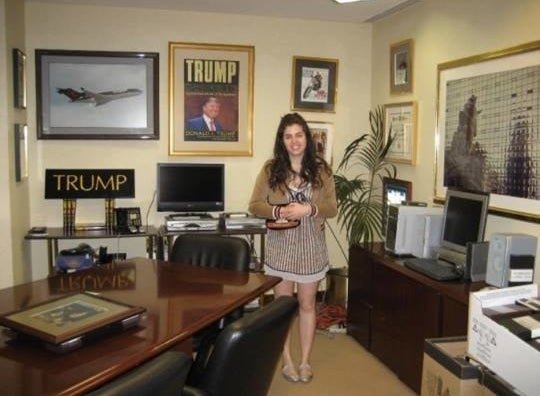 "He didn't shake my hand. I thought that was odd. His personal assistant told me he never shakes anyone's hand and shouldn't be offended. … He smelled like cleaning products. A very strong smell like Dettol. And there were little bottles of hand sanitiser all over his office in random places."
"His office was very egotistical looking. It was covered in photos of him with famous actors, world leaders, fancy cars and planes. All his expensive toys. He wants everyone to know he lives large."
"And everyone called him Mr Trump. Even his closest employees and advisers. Norma told me I had to to refer to him as Mr Trump only. I thought that was odd. I was so tempted to tell out 'G'day, Donny!'"
"He asked me what state and city I am from, and then he told me he has never been there."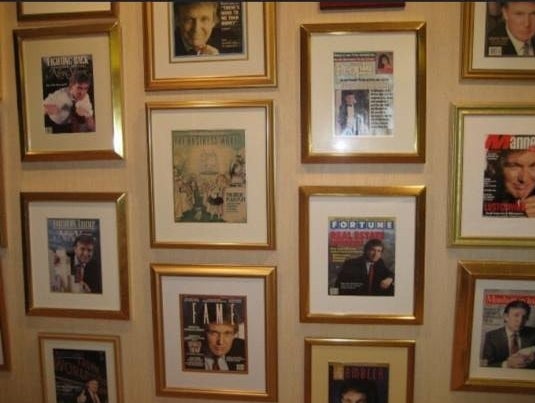 Isakidis said many of the commenters on her Facebook post assumed she was a Trump supporter. She is not.
"Hell no," she said. "If I loved him, surely I would want to keep a personalised autographed book from him… I reply I was given it for free."
"I'm not a fan of his politics, but the book was really interesting! Lots of cool business ideas. I don't support him politically at all though. His policies on immigrants and females are awful. He doesn't understand the struggle of people at the bottom."
Some people have tried to make a deal with Isakidis, but she said she won't sell for less than the $500 asking price. She doesn't feel bad about making money off his book.
"I feel good about getting it out of the house," she said. "It's priceless now that he's president. I'll never meet him again. It was a fun experience meeting him. I'll always have the memory."