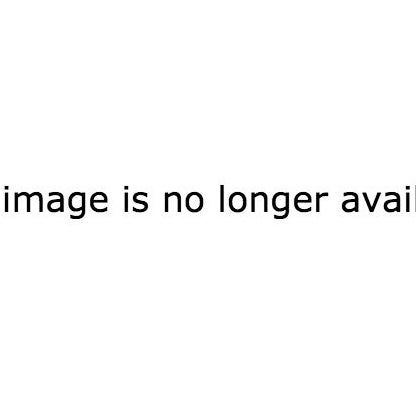 1. The Degrassi franchise first began in 1979 with The Kids of Degrassi Street. Many of the young actors from this program went on to appear on Degrassi Junior High, but as different characters.
2. Casting for Degrassi Junior High, which aired in 1987, was partially done through flyers and notices in Toronto papers.
3. Most of the Degrassi Junior High and Degrassi High cast wore their own clothes and make-up on set.
4. Stefan Brogren, aka Archie "Snake" Simpson, became the first person to say the f-word on Canadian television after he used it during Degrassi: School's Out in 1992. The specific line was: "Joey Jeremiah spends his summer dating Caitlin and fucking Tessa."
5. Stacie Mistysyn, known for playing Caitlin Ryan, became the second person to say the curse word just seconds after Snake. Her famous line was: "You were fucking Tessa Campanelli?"
6. Stacie was often called "sock head" and "skunk" due to her head bands and hair dye.
7. Stefan Brogren was responsible for the nickname "Snake." He chose it himself after being given a few options.
8. Nicole Stoffman, who played Stephanie Kaye, said she left the show because she was "bored" and "had to move on."
9. Amanda Stepto, the woman behind teen mother Christine "Spike" Nelson, was adopted.
10. Amanda's signature spiked hair was her own hairstyle and she hated when people would touch it. She also said she was often harassed because of her hairdo, especially by security guards.
11. All three members from the classic Degrassi band The Zit Remedy could actually play their one song, "Everybody Wants Something." The short song, which was written by a 13-year-old boy, only used three chords, C, G and D.
12. Pat Mastroianni, the man behind Joey Jeremiah, said his signature hat trend started with a beret then a fedora. He claims he eventually "embraced" the hat, but burned them all except for one.
13. Neil Hope, who played Derek "Wheels" Wheeler, passed away in 2007 at the age of 35. His last appearance on the show was in 2003.
14. Spike's baby Emma Nelson was named after an Emmy Award Degrassi Junior High won in 1987. The episode they won the award for was titled "It's Late," which was about Spike's pregnancy.
15. Degrassi: The Next Generation came about after a small televised reunion occurred in 1999 with the original cast. It was so popular that the show's creators realised Spike's baby Emma would be entering high school, therefore giving the franchise a reason to return.
16. The famous building in Degrassi: The Next Generation is actually a set rather than a real school. Tourists often come to Canada and ask to see the whole school, although it does not exist.
17. However, Degrassi Junior High and Degrassi High were both shot at real schools.
18. There is a real street called De Grassi St. Series co-creator Linda Schuyler once lived there.
19. Linda was a school teacher before co-creating Degrassi.
20. Degrassi cafe The Dot got its name from a popular post on the official Degrassi website which simply had a dot as the subject line.
21. In many countries, Erica Farrell's and Manuella "Manny" Santos' abortion story lines were either edited or went un-aired.
22. Stefan Brogren has been part of the Degrassi franchise longer than any other actor. He made his first appearance in 1987 and is still on the program.
23. Aislinn Paul, who plays Clare Edwards, is the second actor to appear in the most episodes.
24. Stefan Brogren attended Earl Haig Secondary School in Toronto, the same school Jake Epstein (Craig Manning), Ephraim Ellis (Rick Murray) and Justin Kelly (Jake Martin) all attended years later.
25. Hollywood director Kevin Smith is a huge Degrassi fan and had a crush on Caitlin Ryan back in the day. He eventually went on to make multiple cameo appearances on Degrassi: The Next Generation from season four onwards and even kissed Caitlin in one episode.
26. Cassie Steele, who played Manny Santos, is the older sister of Alex Steele, the actress who played Craig Manning's little sister Angela Jeremiah, as well as Tori Santamaria. This made Alex one of the few actors to portray two separate characters on the same show.

27. Ryan Cooley, who portrayed the late J.T. Yorke, previously starred alongside Daniel Clark (Sean Cameron) and Lauren Collins (Paige Michalchuk) on I Was a Sixth Grade Alien.
28. Munro Chambers, better known as Eli Goldsworthy, starred with Demetrius Joyette (Mike Dallas) and Justin Kelly (Jake Martin) on the family show, The Latest Buzz.
29. Terri MacGregor, played by Christina Schmidt, was a model on Next Gen. In real life, Christina is a successful model.
30. Excluding season one, all of the episodes from Degrassi: The Next Generation are named after songs.
31. Adamo Ruggiero originally auditioned for the role of Craig Manning before he was cast as Marco Del Rossi.
32. Peter Stone was originally meant to be bisexual and pursue a relationship with Riley Stavros.
33. Adam Torres was the first transgender teen character to appear as a series regular on a scripted television show.
34. Adam was originally meant to be an androgynous lesbian character named Zoe.
35. Aubrey Graham, better known as Drake (or Jimmy Brooks to Degrassi fans), admitted to smoking weed before his Degrassi audition as a teenager.

36. Drake also once said he came into the Degrassi dressing rooms one day and all of the names had been changed and everybody had been cut. He claimed "they did us foul."
37. Shane Kippel used a salami for his famous boner scene as Gavin "Spinner" Mason.
38. All of Shane's piercings on the show were real, although Stacey Farber's, aka Ellie Nash, were fake.
39. Andrea Lewis, the actress who played Hazel Aden, revealed in a blog post that although she was grateful for her time on Degrassi, she thought the show had an issue with her race and did not help her character grow throughout six seasons.
40. Last year Andre Kim, the actor behind Winston Chu, made a public apology after a video of himself using racial slurs while gaming emerged. He also apologised for a string of inappropriate tweets.
41. Throughout the entire franchise there have been five main character deaths, eight pregnancies (two of which were Spike's), three abortions, four cancer storylines, six school bands and over fifty love triangles.