This post contains spoilers for the Season 6 premiere of American Horror Story.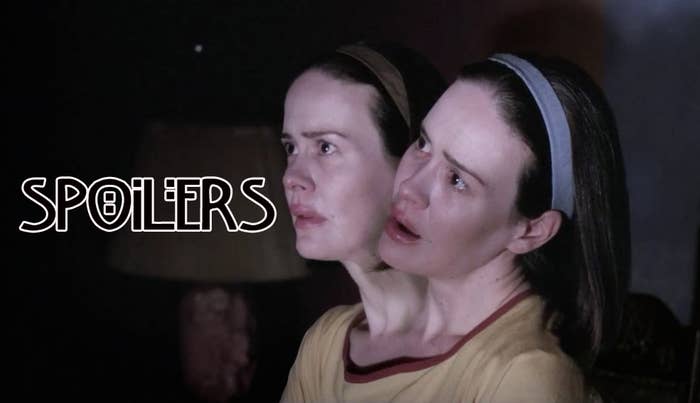 Unlike recent years, American Horror Story waited to release the theme for Season 6. The show instead dropped clips and images that teased a variety of potential themes.
While numerous teasers were released, it was confirmed by John Landgraff, the CEO of FX Networks and FX Productions, that only ONE would be the official theme for Season 6.
While true to the promo, with Sarah Paulson picking up a tooth from the ground, there were still so many questions: Like, what is this all about?
Opening credits weren't featured like they have been in previous seasons, and instead this graphic was shown before ad breaks.
In the episode, Sarah Paulson and Cuba Gooding Jr.'s characters are married, and they buy a remote house to get away from the city.
And in a nutshell, strange things start happening. Despite the great scares, the show still feels very different to what American Horror Story has done previously.
And people are pretty confused by it.
But others are already into it.
I guess we'll just have to keep tuning in for more answers! 💀