So Drake just posted an Instagram shot with Lorde.
EXCEPT DRAKE CAPTIONED IT WITH THIS:
"Wifey (Low Key) 💍💍💍"
THAT'S RIGHT. LORDE IS DRAKE'S LOW-KEY WIFEY.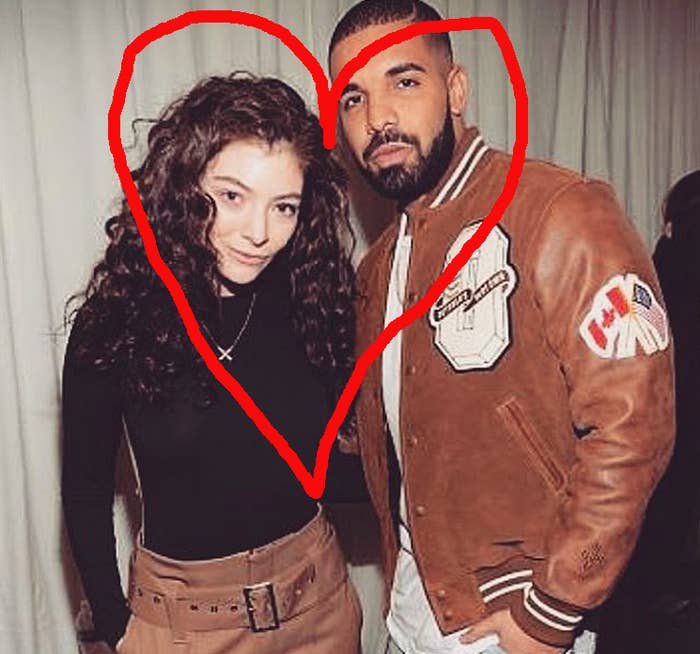 AND QUEEN LORDE IS TOTALLY CHUFFED ABOUT IT.
Oops. Something went wrong. Please try again later
Looks like we are having a problem on the server.
Do you think these two should actually get married IRL???
YES, POWER COUPLE, MAKE IT HAPPEN!

No, you've taken this too far, please calm down.

Nope, BUT they should totally collab, that would be amazing!

You know Lorde has a boyfriend, right?