Update: Rebel Wilson has sent more tweets about Australian magazine journalist Elizabeth Wilson, calling her "scum". Wilson had been under fire for identifying the wrong journalist in earlier tweets, but has now posted a photo of the woman she claims harassed her grandmother.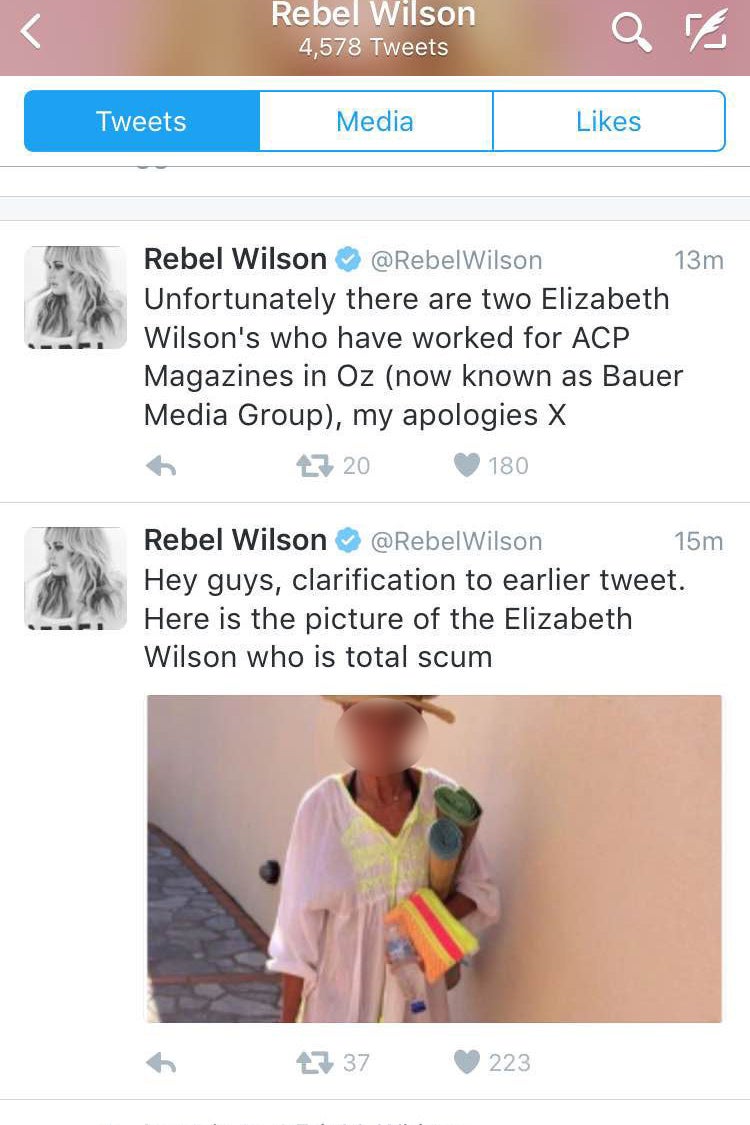 Earlier on Friday, Rebel Wilson took to Twitter to label a woman a "disgrace" for allegedly harassing her grandmother.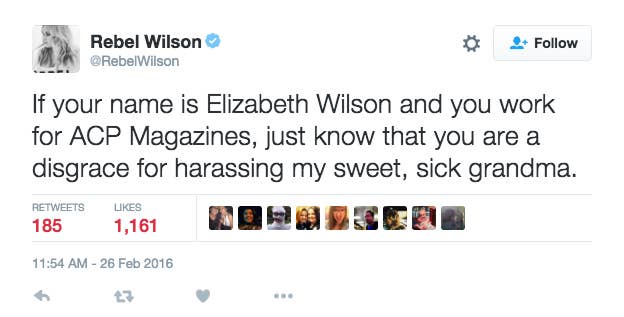 The actor wrote that Elizabeth Wilson was verbally abusing her 86-year-old relative.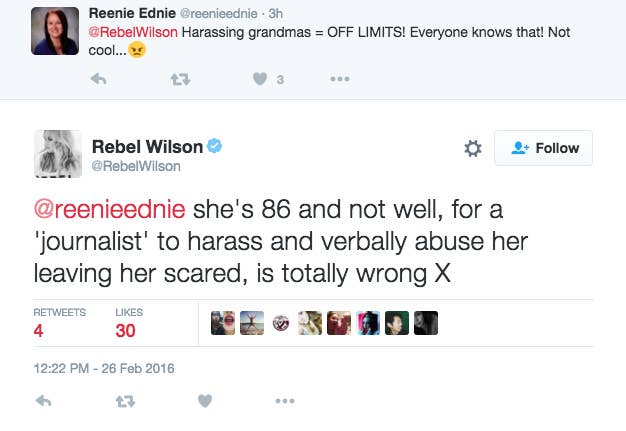 Wilson then tweeted an image of the woman to her over 2 million followers, labelling her "scum."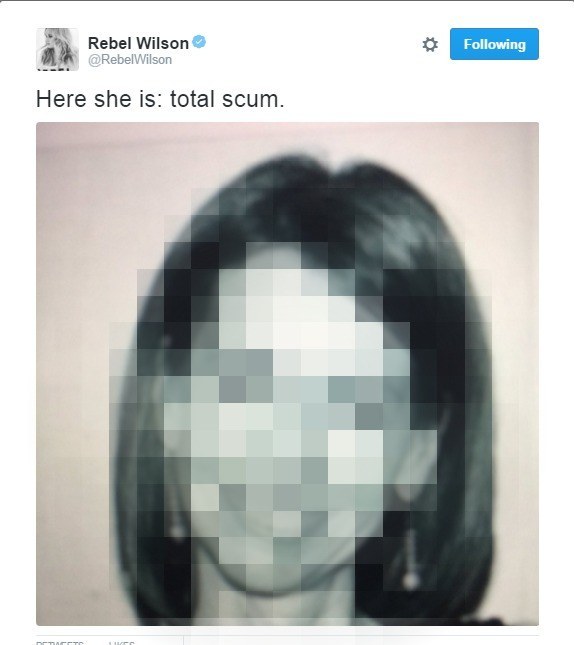 The tweet has since been deleted, but not before people criticized Rebel for posting it in the first place.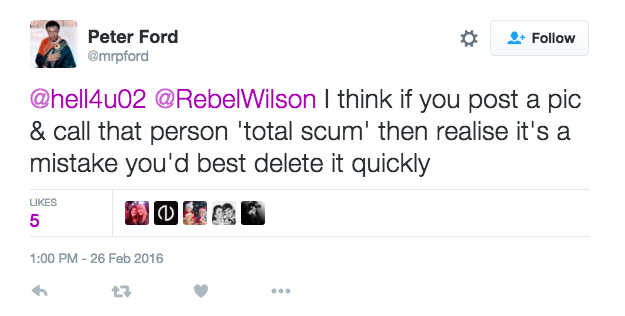 People then began claiming the photo Rebel posted was of the wrong person.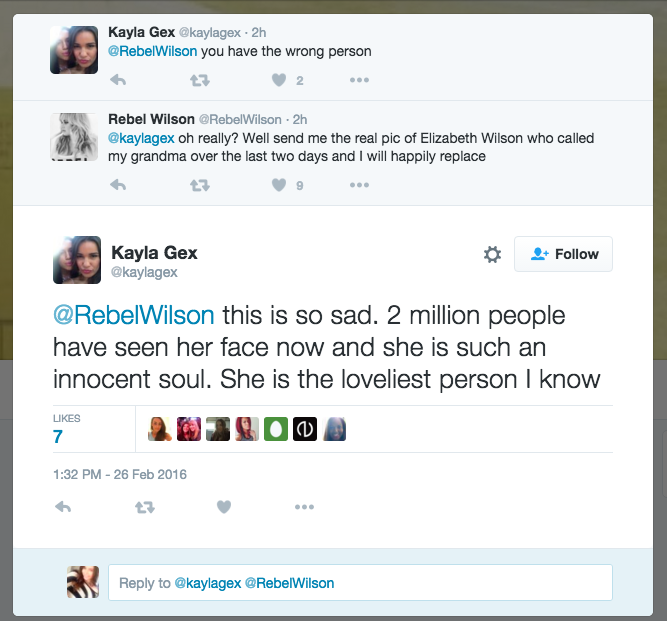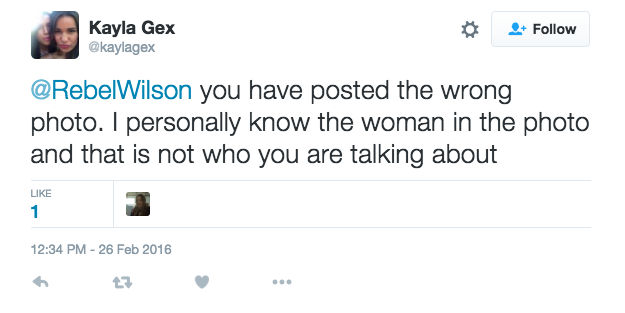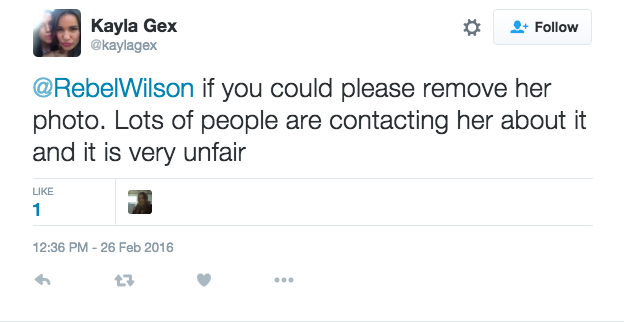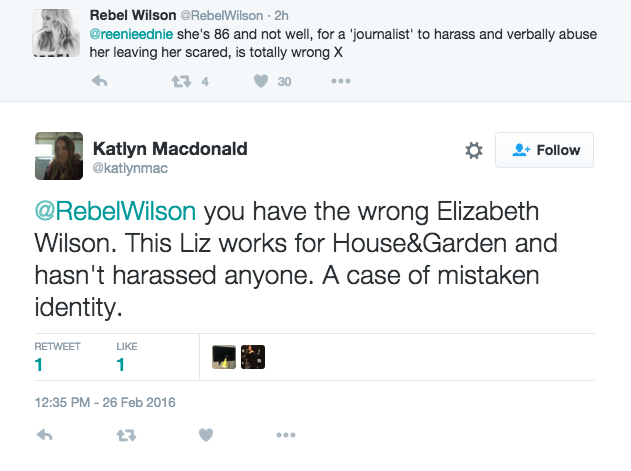 She defended her actions to some.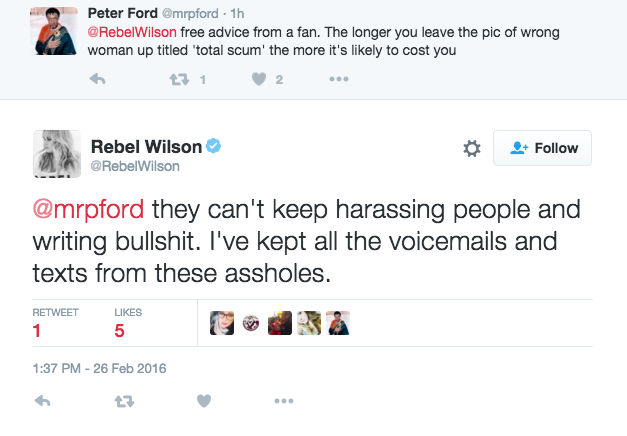 And earlier tweets suggest she was originally trying to find where Elizabeth Wilson works.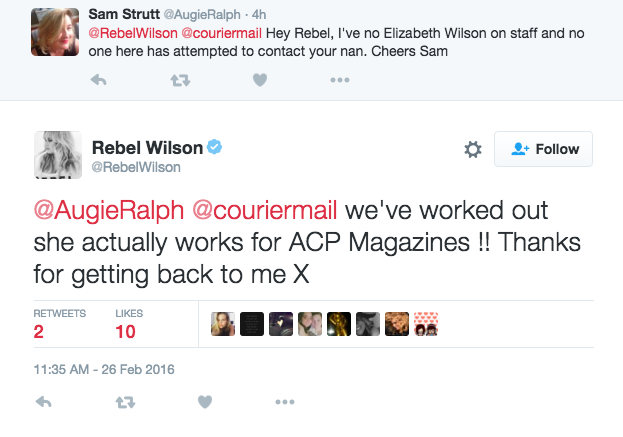 BuzzFeed has reached out to Rebel Wilson's representation and Elizabeth Wilson of House and Garden for comment.