...WITH A BIG ROCK ON HER RING FINGER.
She's also been posting a bunch of Instagram shots with it for some reason???
The ring looks VERY similar to the one Liam gave her back in 2012 as an engagement ring.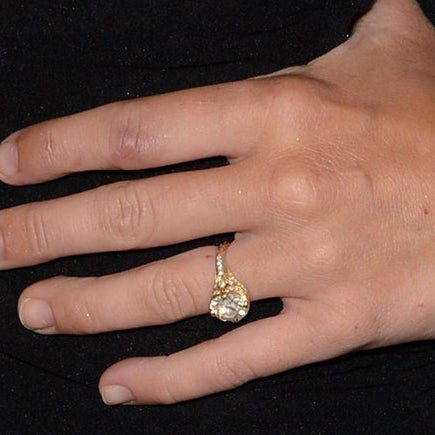 Pictured first is Miley's engagement ring in 2012. The second image is the ring she was recently spotted wearing.
With all of this information swirling around, fans are 100% not OK.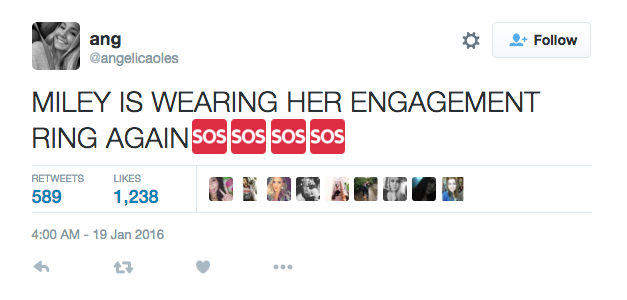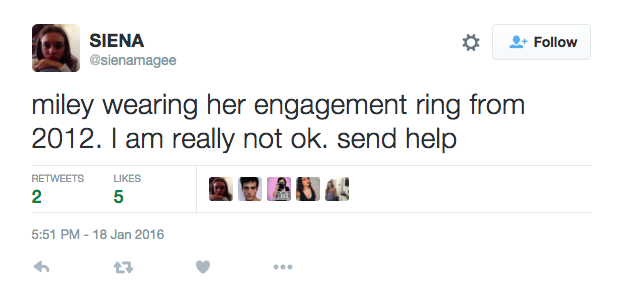 For some people, the idea of any of this being true just feels... right.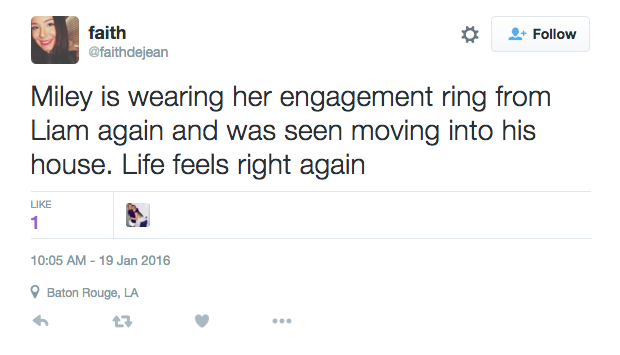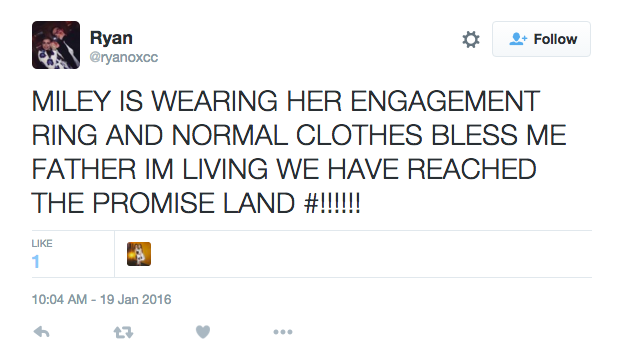 Although it's a nice thought, the pair have not confirmed their relationship.