Iggy Azalea Has Responded To Reports About Owing The US Government Money
"They exaggerate everything."
Iggy Azalea has used Twitter to address allegations she hasn't paid her taxes.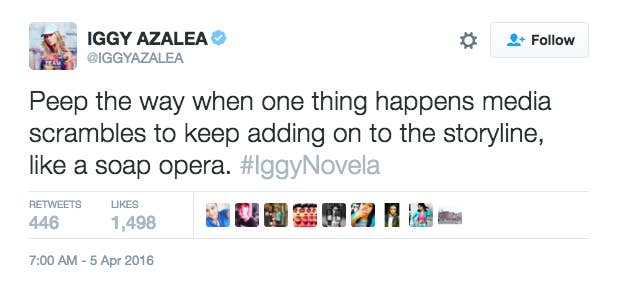 According to TMZ, the 25-year-old has unpaid taxes from 2014 and owes $391,056.55 (USD) to the Internal Revenue Service.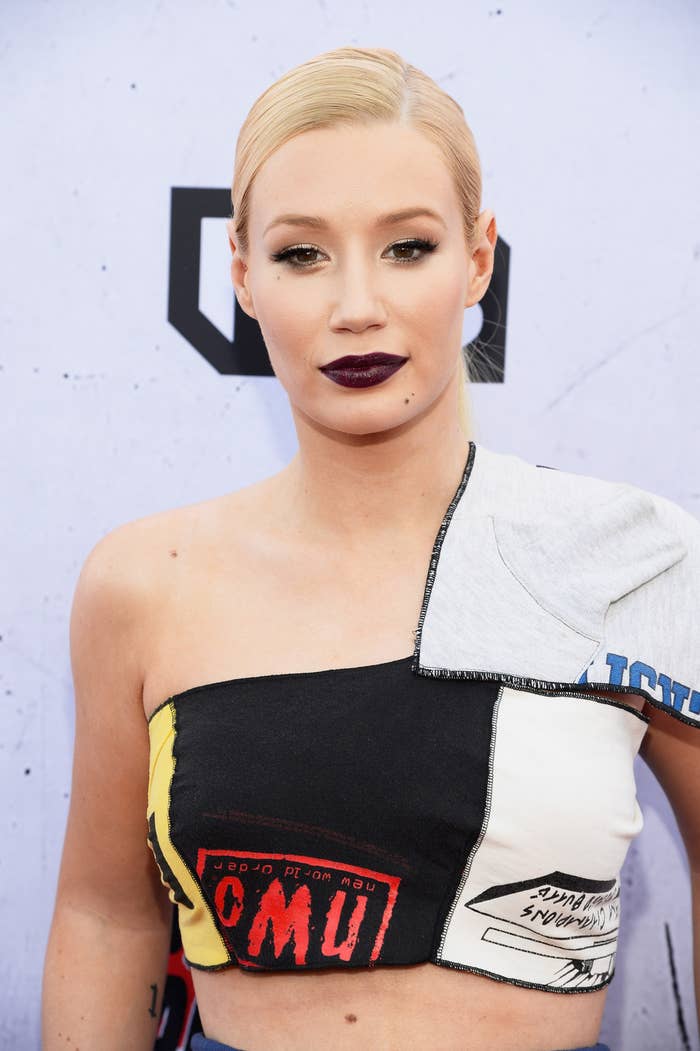 The singer appeared to admit the claims are true, revealing she was given the option by the IRS to pay a lump sum or monthly repayments.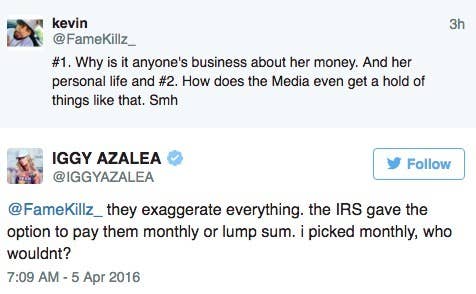 She also tweeted about her relationship with Nick Young, referring to recent allegations that he had cheated on her.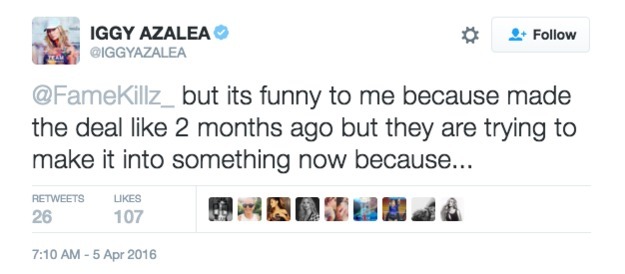 People don't seem too impressed by the "Fancy" singer right now.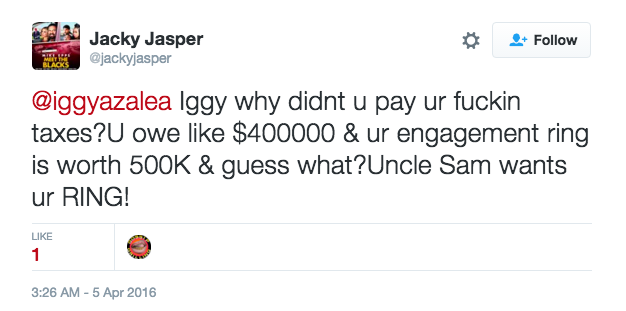 But according to Iggy's interaction with a fan, things are peachy keen.