New York, Jan. 6, 2015 — BuzzFeed News announced today it has selected Joshua Hersh as the 2015–2016 Michael Hastings National Security Reporting Fellow. The fellowship is a yearlong position focused on national security and challenging institutions of power, the cornerstone of Hastings' work.
"Josh is a thoughtful, experienced reporter and a beautiful writer who shares our ambition to tell important stories about American power in ways that move readers and force themselves into the national conversation. Greg Johnsen's work on the legal framework for American war, in the spirit of Michael's own work, delivered on that promise last year, and we're excited to turn Josh loose," said Ben Smith, BuzzFeed editor-in-chief.
"I am thrilled to have the opportunity to work with the exceptional team at BuzzFeed News to produce journalism that challenges common assumptions about America's role in the world at a time of shifting national priorities. Michael Hastings was a fearless and clear-eyed observer of the foreign policy consensus, and it's an honor to follow in his footsteps," said Hersh.
Hersh begins his project Jan. 6.
Joshua Hersh is a freelance journalist whose work has appeared in The New Yorker, The Daily Beast, The New Republic, and elsewhere. From 2013–2014, Hersh was the Middle East correspondent for the Huffington Post and was based in both Beirut, Lebanon, and Istanbul, Turkey. He has reported from Yemen, the Palestinian territories, Israel, and Afghanistan. Prior to joining the Huffington Post, Hersh was a staff reporter for The Daily, News Corporation's newspaper for the iPad. There he covered the revolution in Egypt as well as international and domestic affairs. He graduated from Columbia University in 2004.
Hersh's recent work:
"A Hero of Tahrir Square Comes to New York"
You can follow Josh on Twitter at @joshuahersh.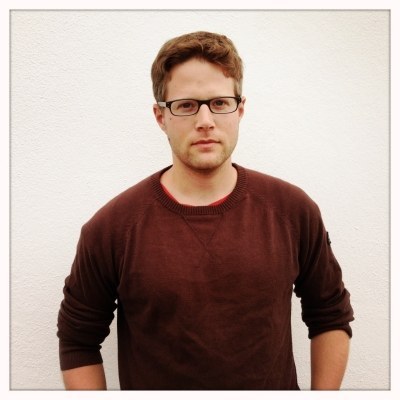 ####
Media Contact:
Augusta Mellon
Senior Publicist, BuzzFeed News
203.448.8167
About BuzzFeed
BuzzFeed is the social news and entertainment company. BuzzFeed is redefining online advertising with its social, content-driven publishing technology. BuzzFeed provides the most shareable breaking news, original reporting, entertainment, and video across the social web to its global audience of 200M.