Hey, remember that holiday where you sit down and eat a glorious meal with loved ones?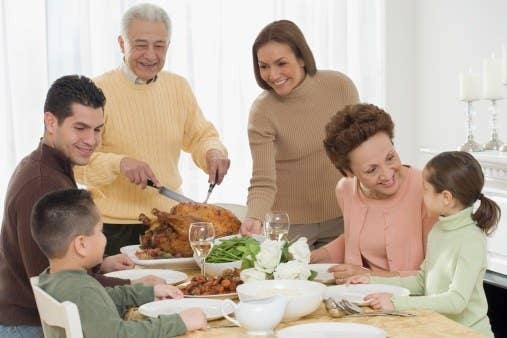 You know, the one where you give thanks for everything you are grateful for? It kind of looks like this: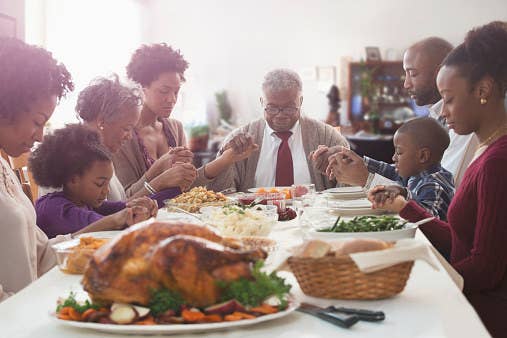 Oh, you do? Good! It's called Thanksgiving.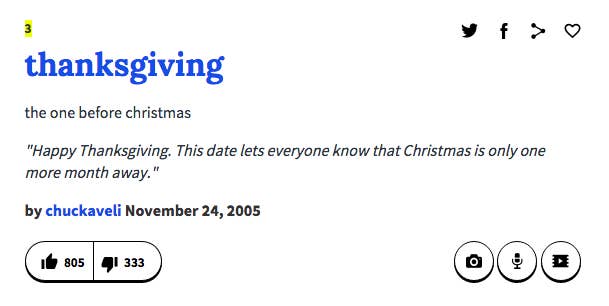 Well, it would appear that a lot of people have forgotten all about it. And this, this, is NO GOOD. You know who you are...
You are the person who goes out and buys every ornament, tinsel decoration, and scented candle on Nov. 1.
You are the person who, by Nov. 6, has lights on every square inch of your house and neighboring trees.
You are the person who is not offended when Pandora offers to play you a "Christmas Radio" station only moments after your Halloween costume comes off.
You are the person who purchases these stockings, despite their clear message.
You are the person who watches Elf a minimum of 50 times before Dec. 1 rolls around.
You are the person who indulges in the candy cane ice cream that has by no coincidence pushed the pumpkin ice cream aside.
You are the sick person who, on Nov. 1, has the audacity to decorate their tree.
You are the Walmart employee who thinks a 50-day countdown to Christmas is OK.
You are the Starbucks barista who happily gives customers those seasonal red cups.
You are this dog who knows it is too soon for this ugly sweater, but wears it willingly.
And you are the person who visits this winter wonderland on a quiet November night...
Thanksgiving still exists. Bye!