People Have Ideas On What Chuck E. Cheese Should Do Next, As The Chain Might Close Down
"He can join other once beloved but now forgotten childhood eatery characters and form a crime syndicate."
It's probably safe to say that almost all millennials and Gen Z'ers have fond memories of going to Chuck E. Cheese during their childhood (usually for birthday parties).
And like lots of other businesses during this pandemic, Chuck E. Cheese has been trying to keep its doors open — including selling its pizza and other foods under a different name.
However, that hasn't been enough to help the popular kids chain. Early last week came the news that Chuck E. Cheese was approaching bankruptcy, which could force it to close its doors permanently.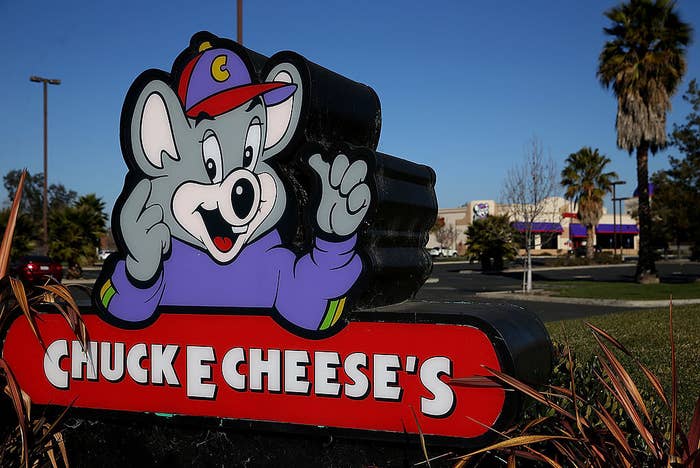 And earlier today, as news of Chuck E. Cheese possibly closing down began to spread, the hashtag #WhatsNextForChuckECheese began to trend on Twitter. Below are some of the best reactions to this news:
1.
Naturally, some people immediately pointed out that Chuck E. Cheese could become a real-life Five Nights at Freddy's:
2.
3.
4.
While this person thought Chuck E. should follow Remy's lead and move to Paris to become a chef:
5.
This person thought he would be a perfect candidate for Dancing with the Stars (I mean, to be fair, he is more famous than some of the contestants who have been on in the past):
6.
This person thought it was time for a reunion with past Chuck E. Cheese/Showbiz Pizza Place characters:
7.
Some people were quick to point out that Chuck E. needs to reunite with another mascot from our childhood, Geoffrey the Giraffe:
8.
9.
This person suggested that Chuck E. should sinisterly join forces with the Hamburglar and the talking burgers from the '80s McDonald's commercials:
10.
A couple people thought Chuck E. would be a shoo-in to play Splinter in a Teenage Mutant Ninja Turtles reboot:
11.
12.
This person thought he needed a multi-part Netflix documentary:
13.
While Chuck E. Cheese himself said what was next for him was playing Animal Crossing:
14.
And finally, this person got it exactly right: