1.
Mira Sorvino walked the carpet with her then-boyfriend, Quentin Tarantino.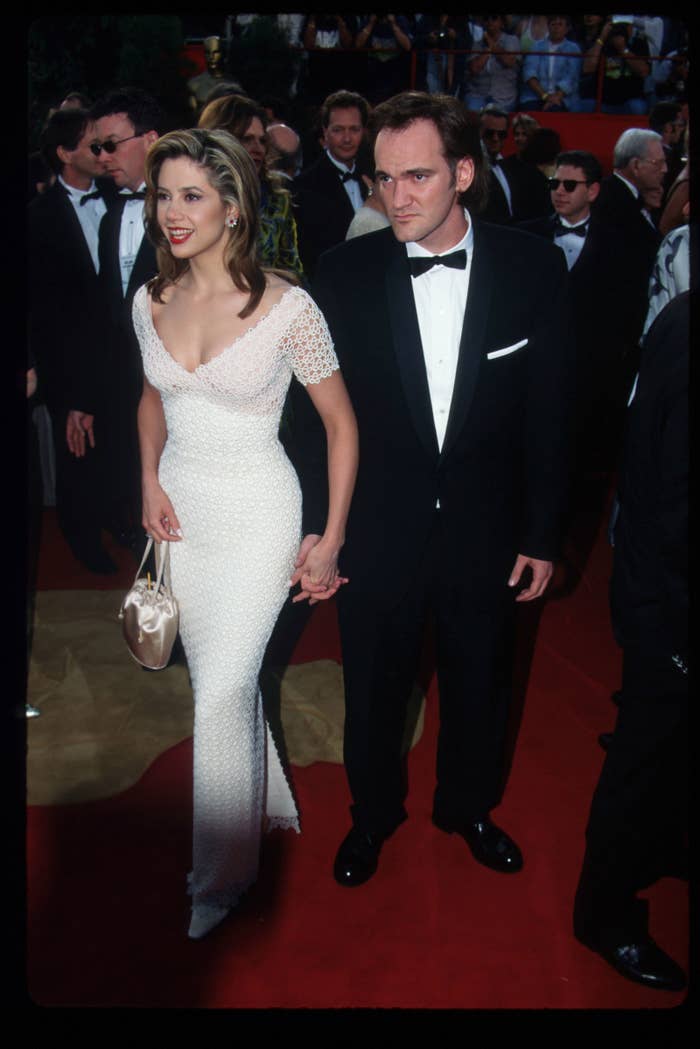 2.
Nicole Kidman caused a sensation when she wore a haute couture Dior gown while accompanying her then-husband, Tom Cruise, who was nominated for Best Actor for Jerry Maguire.
3.
Winona Ryder was there as a presenter of the "Togetherness and the Movies" montage.
4.
Will Smith and Jada Pinkett (complete with belly chain) both looked oh-so-late '90s.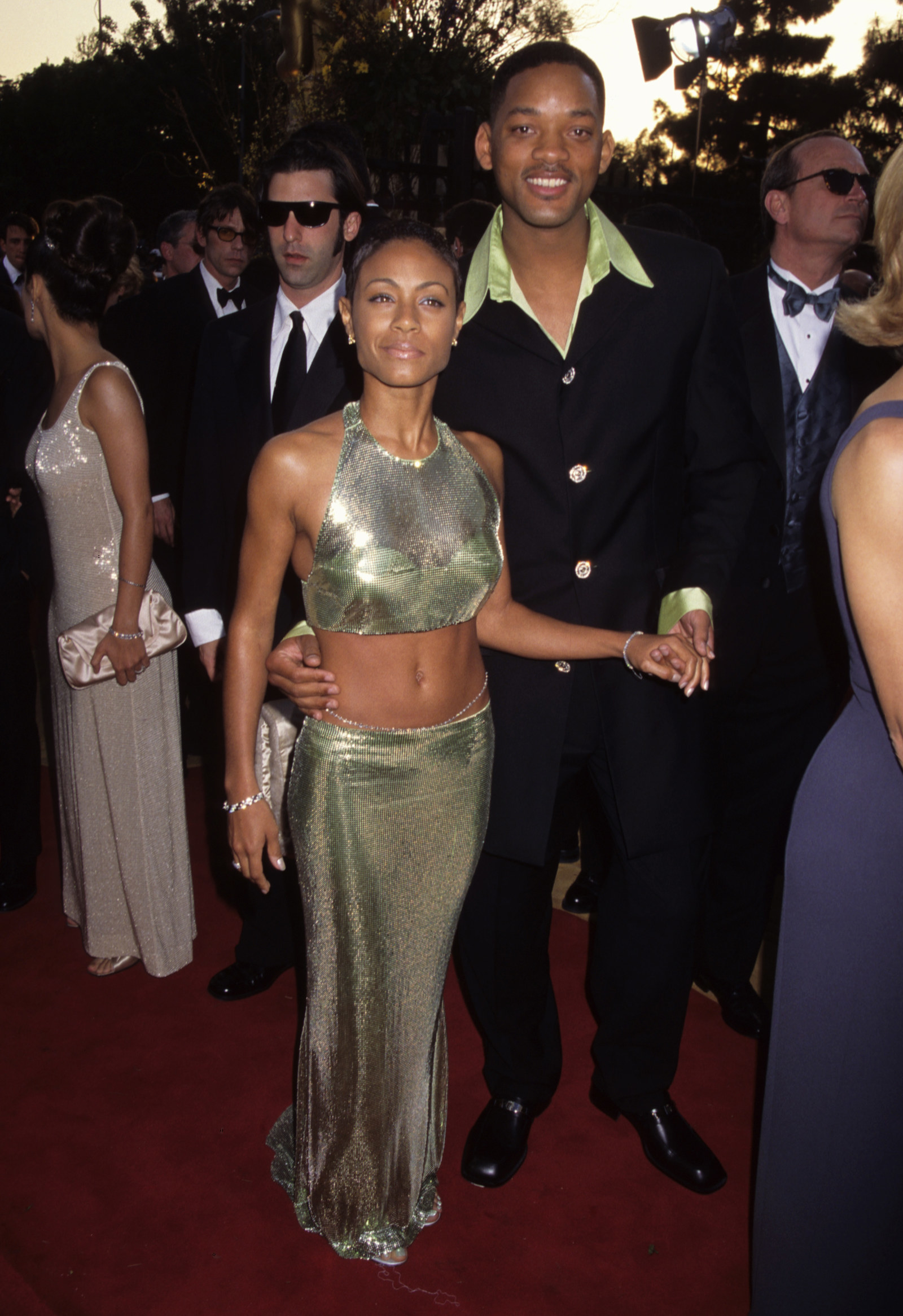 5.
Courtney Love had transformed herself into a movie star and was there in support of her film, The People vs. Larry Flynt, which was up for two Academy Awards.
6.
She even had a red carpet run in with Céline Dion — who looked like she was wearing a "The More You Know" star necklace.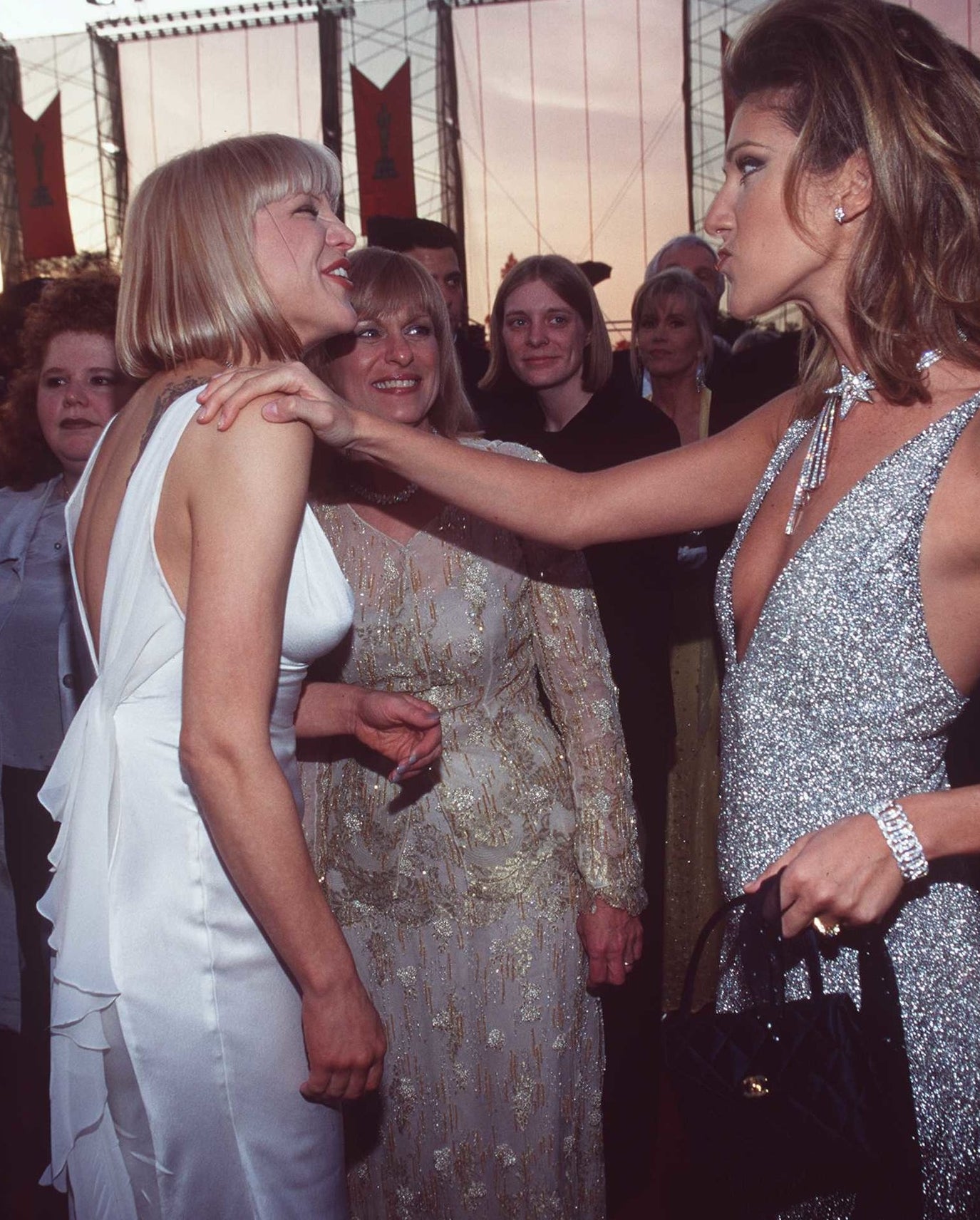 7.
Salma Hayek walked the red carpet with her friend the ICONIC Mexican singer, Luis Miguel.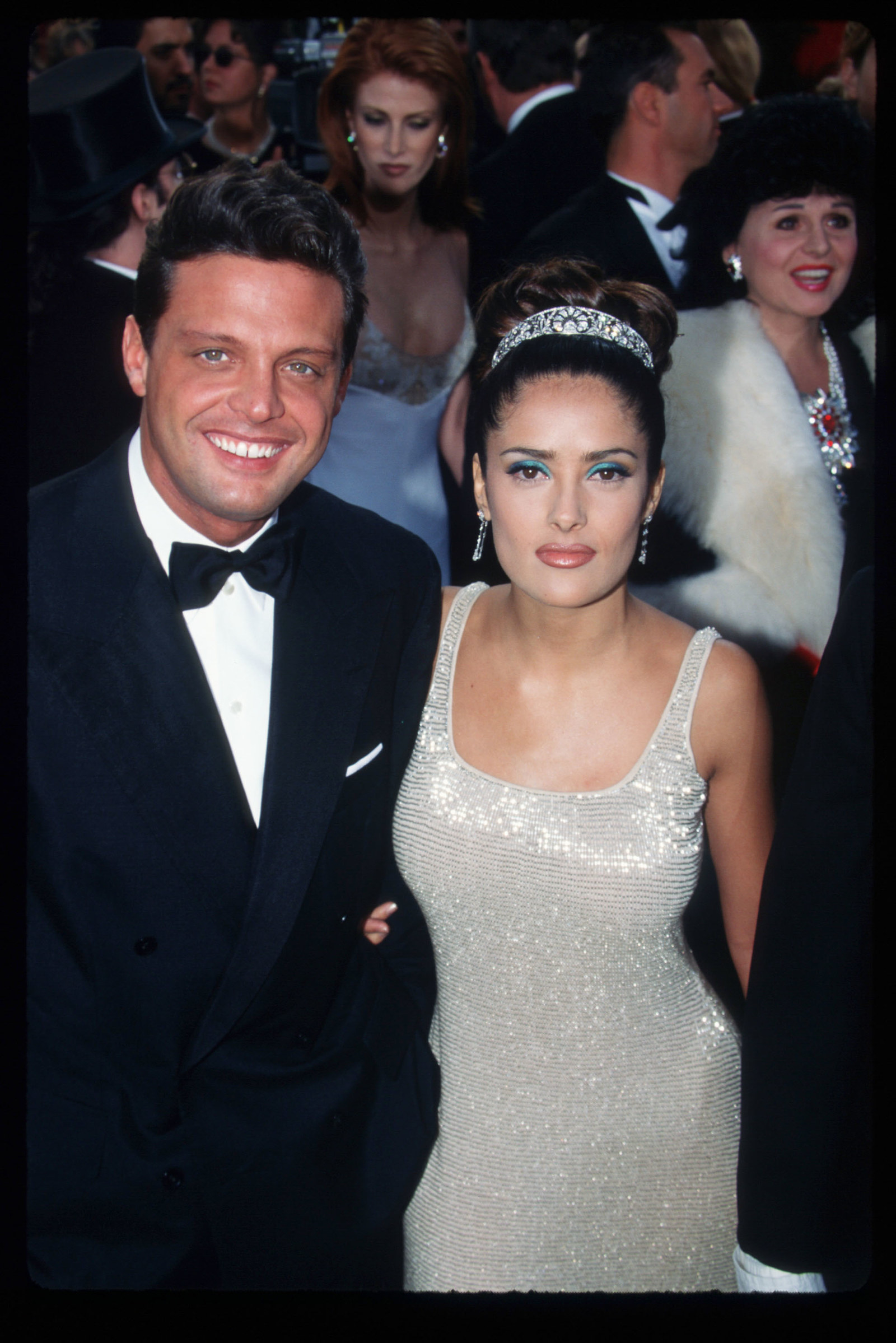 8.
Ralph Fiennes, who was nominated for Best Actor for The English Patient, had a run-in with the LEGENDARY actress and fellow nominee, Lauren Bacall, who was nominated for Best Supporting Actress for The Mirror Has Two Faces.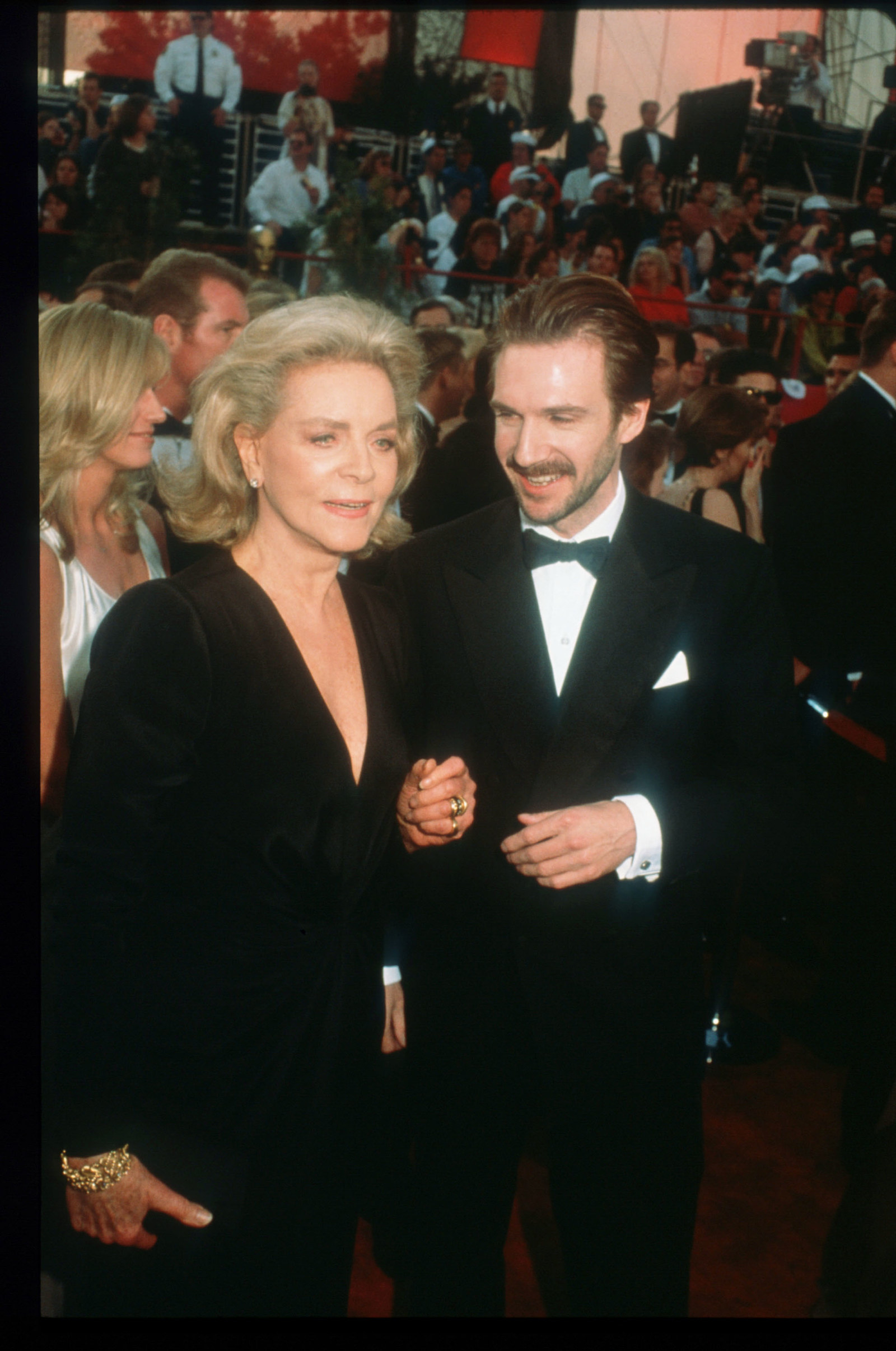 9.
Barbra Streisand walked the carpet with her then-fiancé, James Brolin.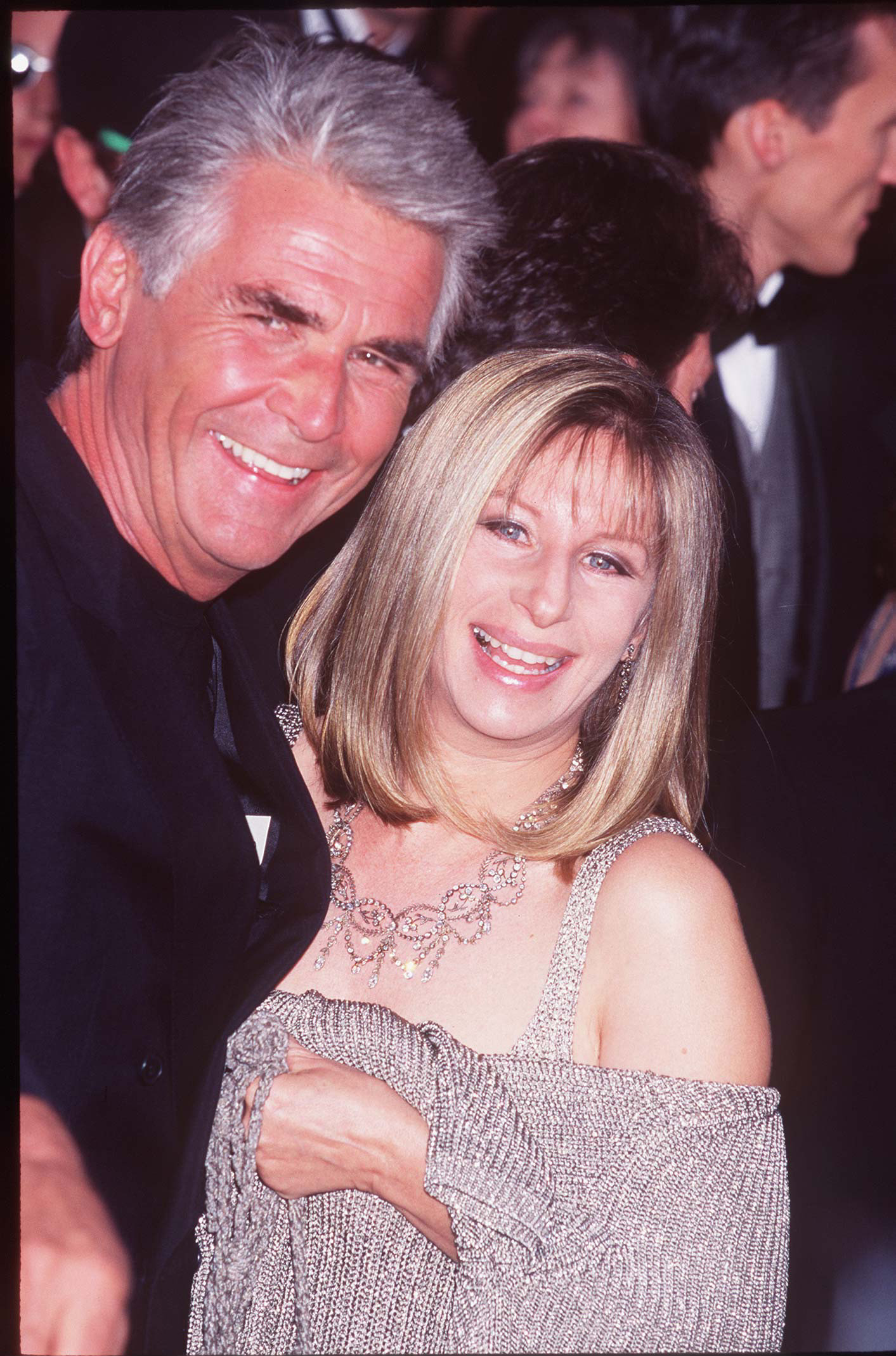 10.
Jennifer Lopez arrived to her very first Oscars accompanied by her then-husband, Ojani Noa.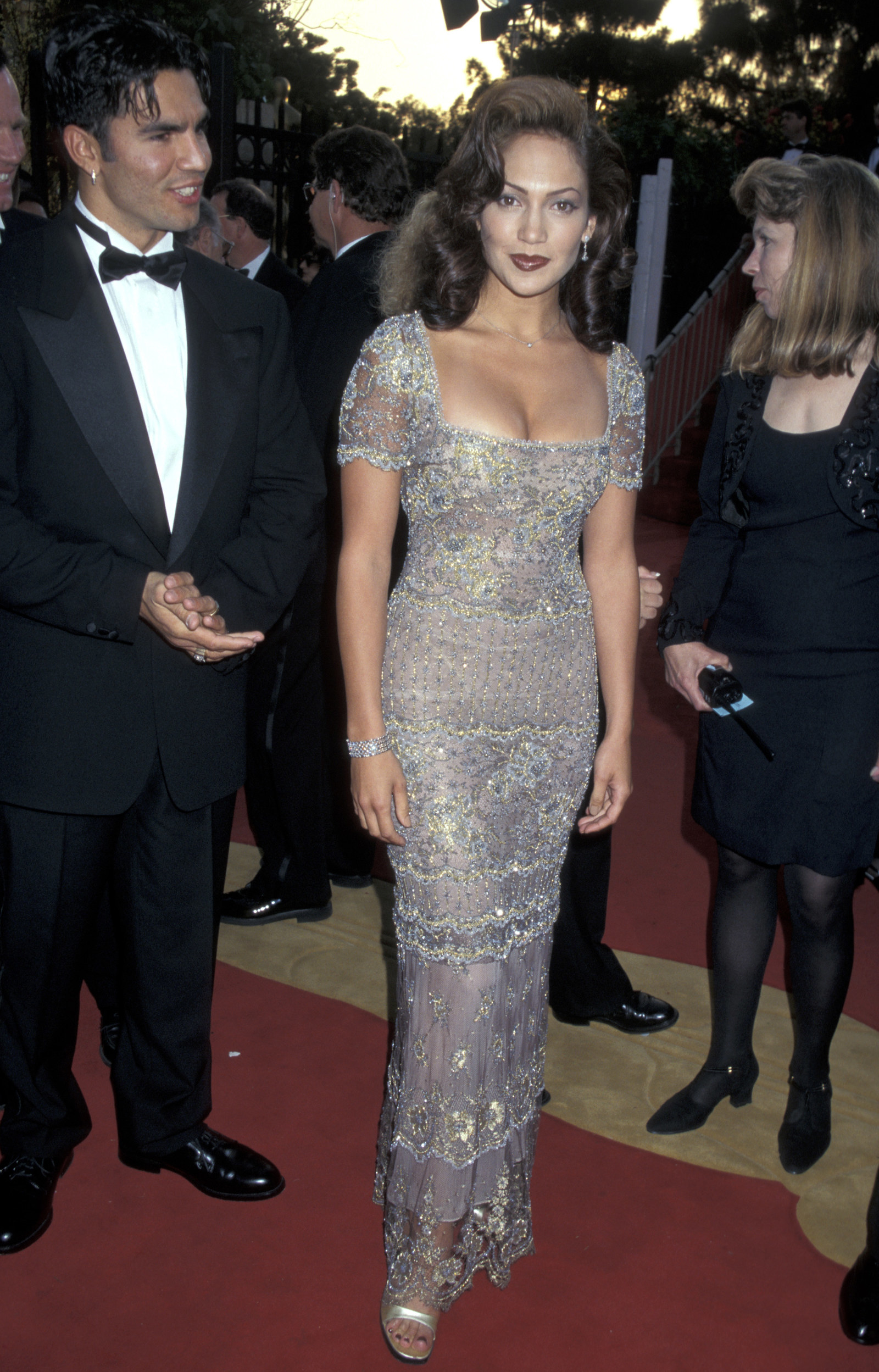 11.
Tim Robbins and Muhammad Ali posed together.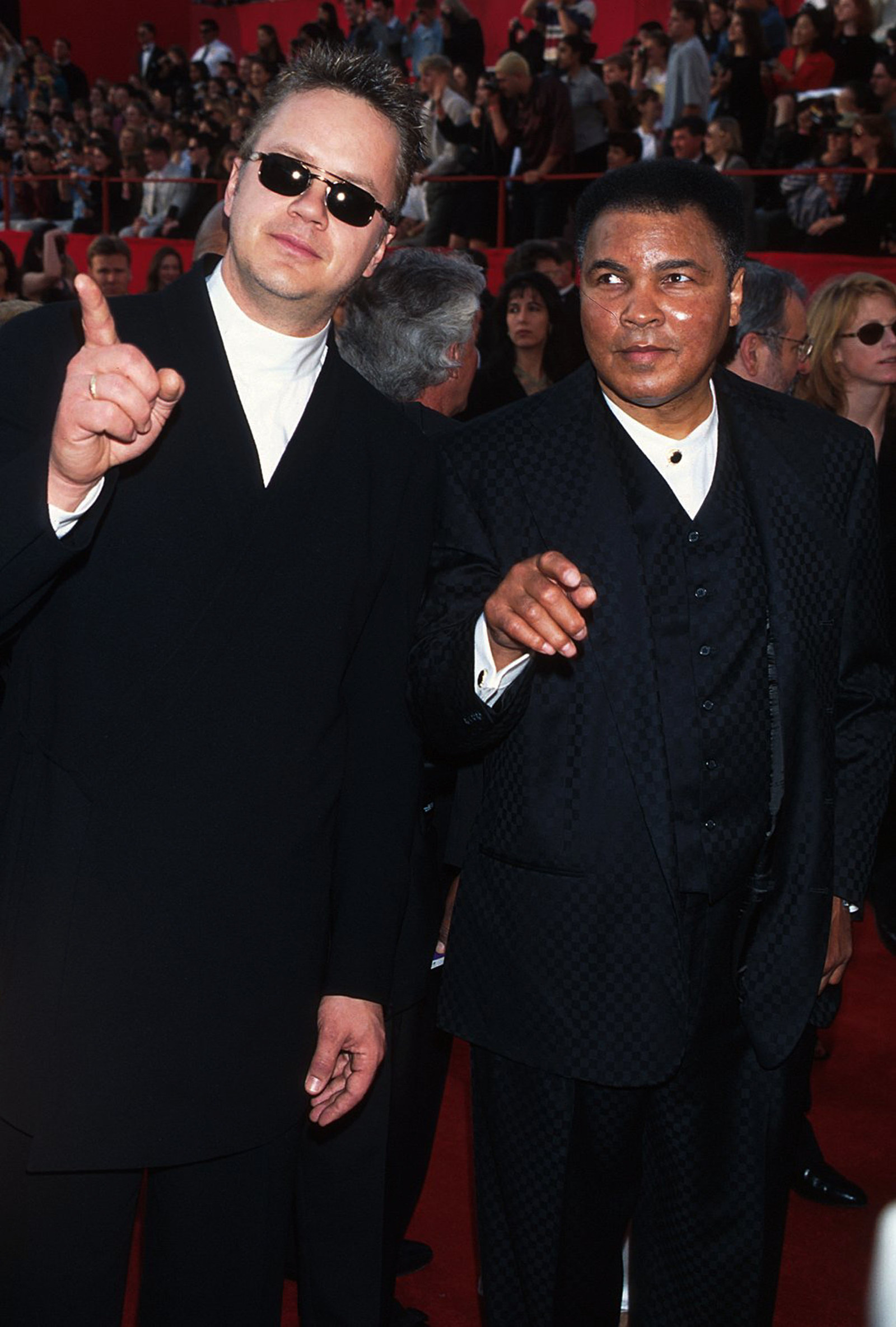 12.
Jim Carrey came with then-wife, Lauren Holly.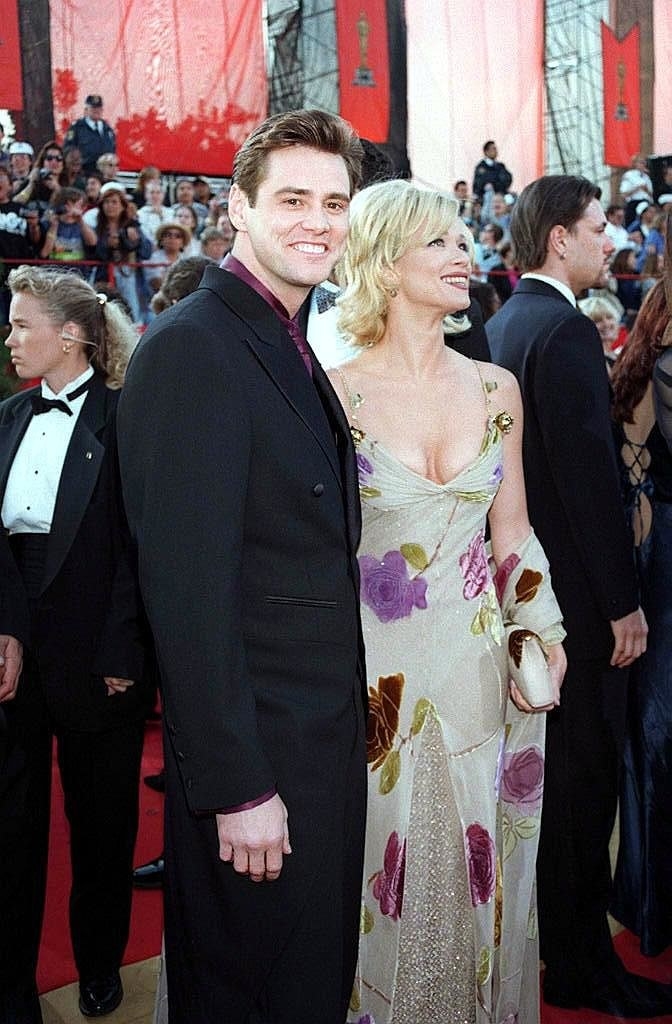 13.
Jane Fonda came with her then-husband, Ted Turner, and her son, Troy Hayden.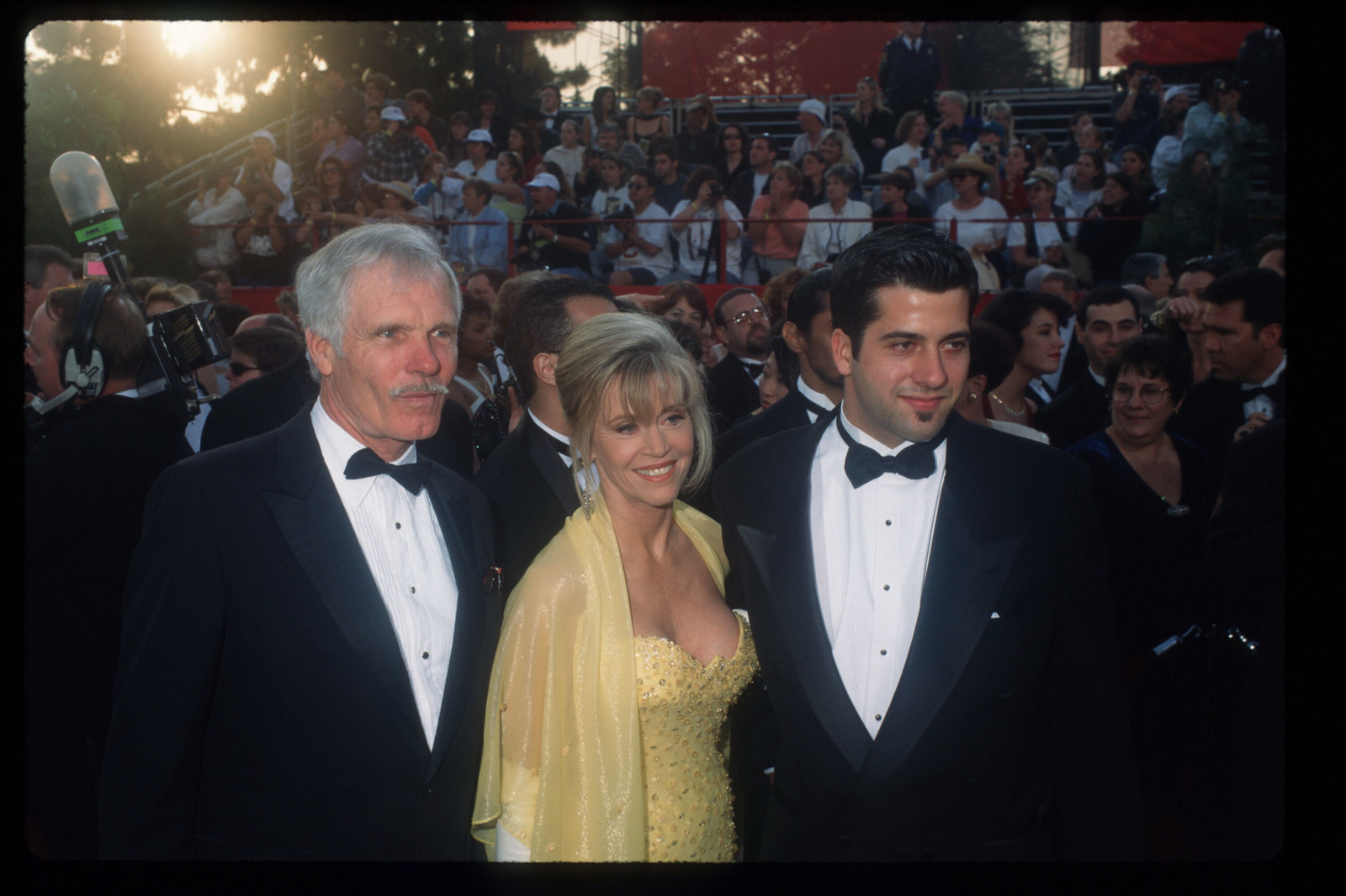 14.
Woody Harrelson, who was nominated for Best Actor for his performance as Larry Flynt in The People vs. Larry Flynt, appropriately brought the man himself as his guest.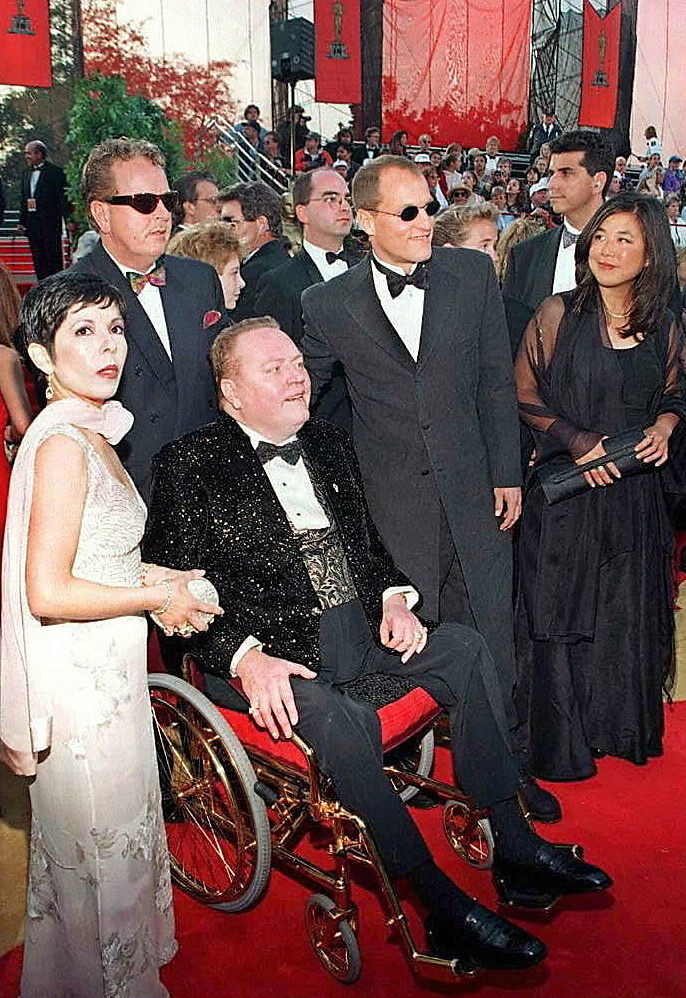 15.
Dennis Rodman came dressed like a vampire steampunk circus ringmaster.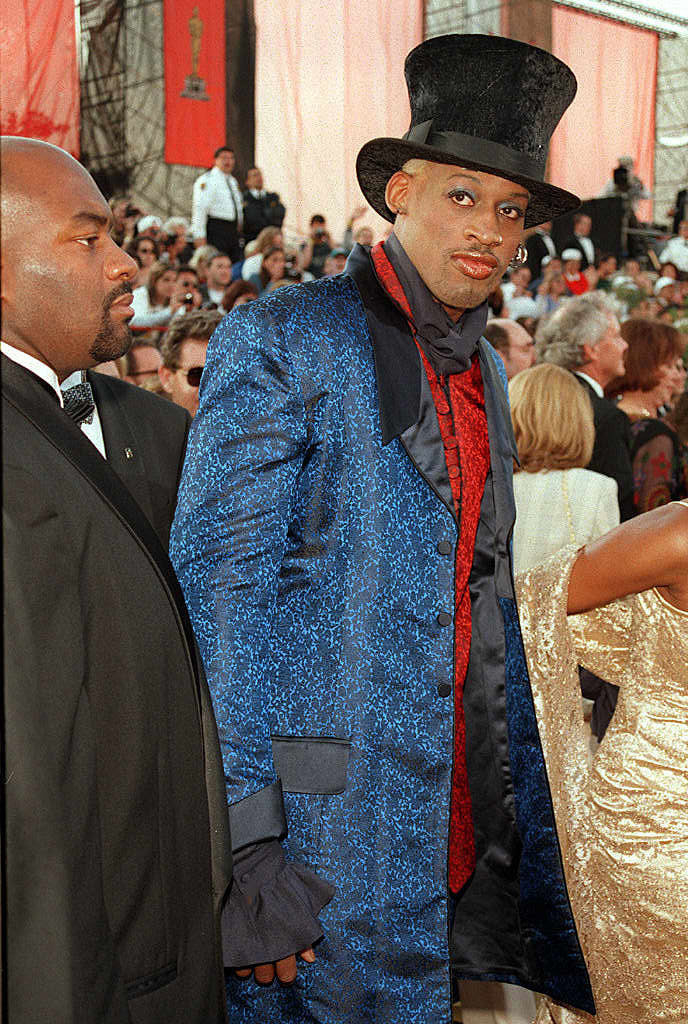 16.
Claire Danes was just 17 years old and riding high on the success of Romeo + Juliet.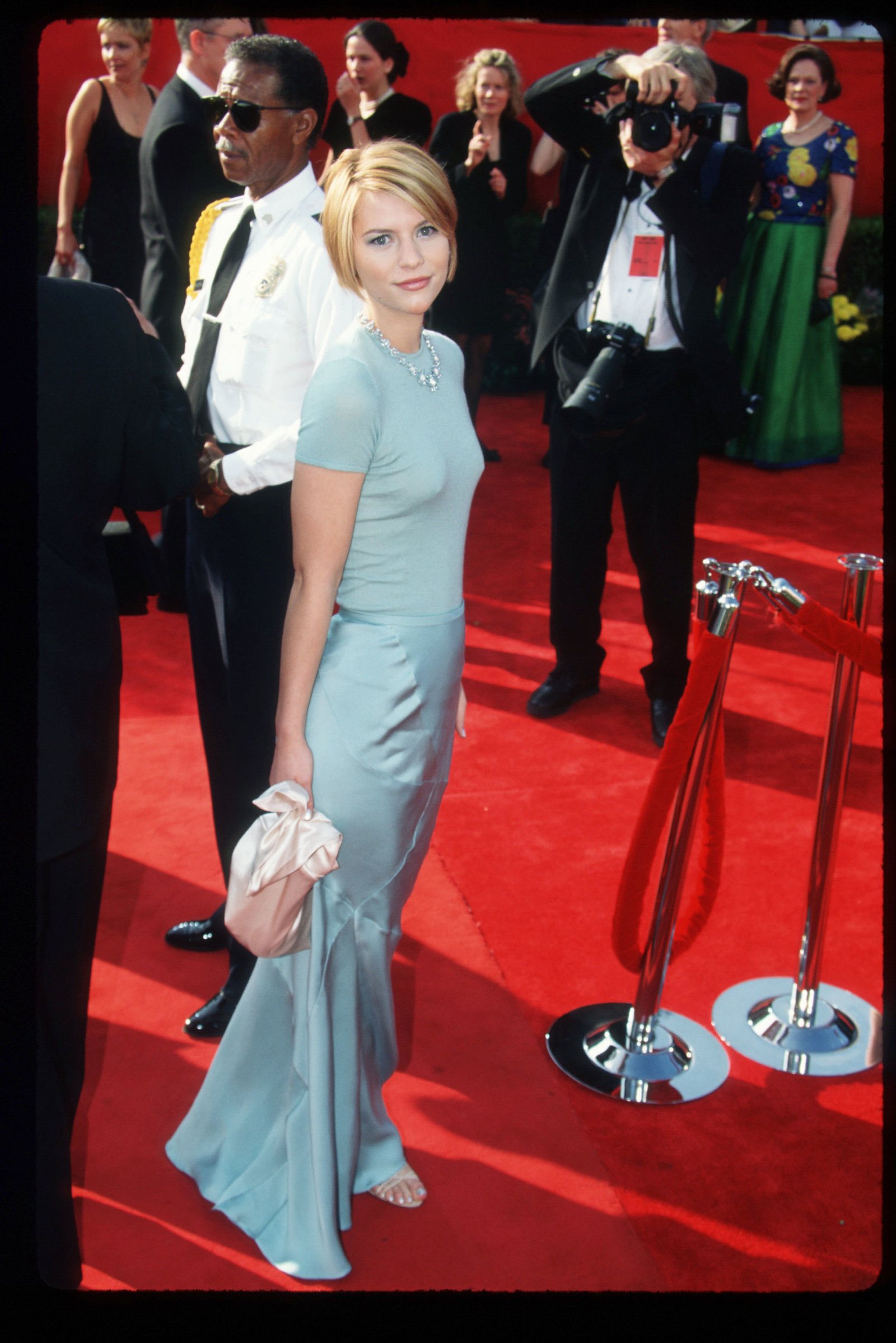 17.
Diane Keaton, who was nominated for Best Actress for Marvin's Room, arrived accompanied by her friend, Steve Martin.
18.
The always lovely Sandra Bullock was a presenter for Best Art Direction.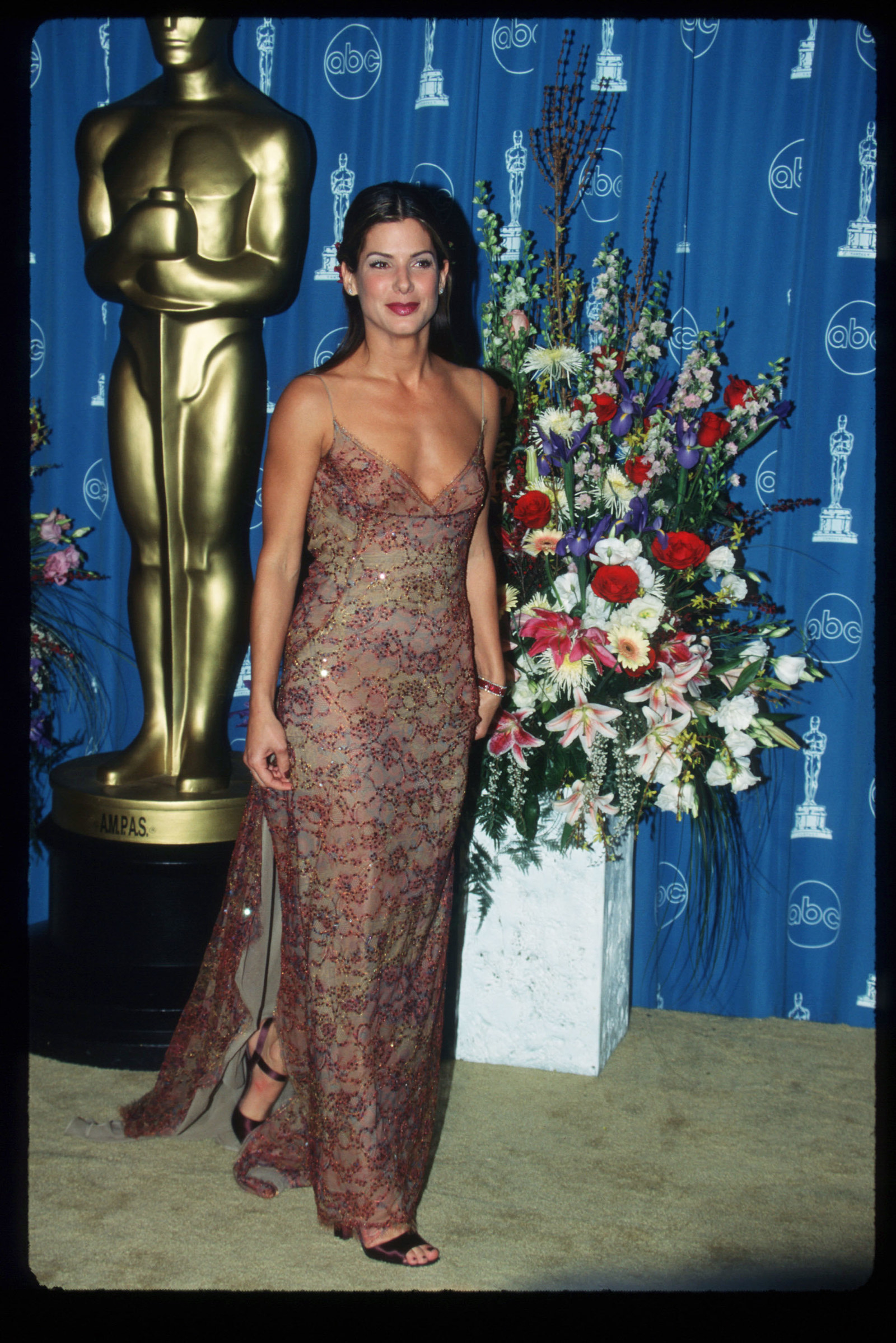 19.
Billy Crystal hosted the show for the fifth time.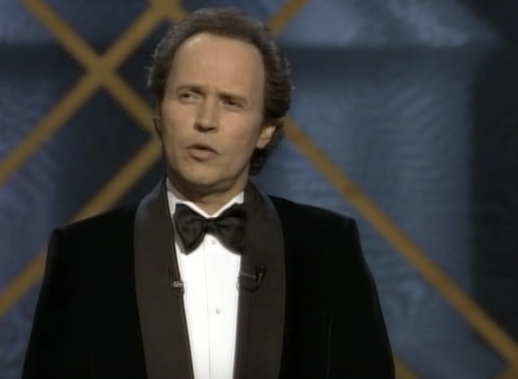 20.
Beavis and Butt-Head (yes, they were there! This is how '90s it was) presented the award for Best Sound Editing.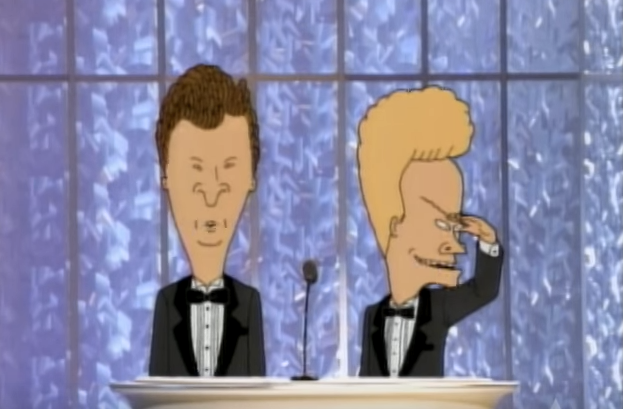 21.
Madonna performed "You Must Love Me" from Evita.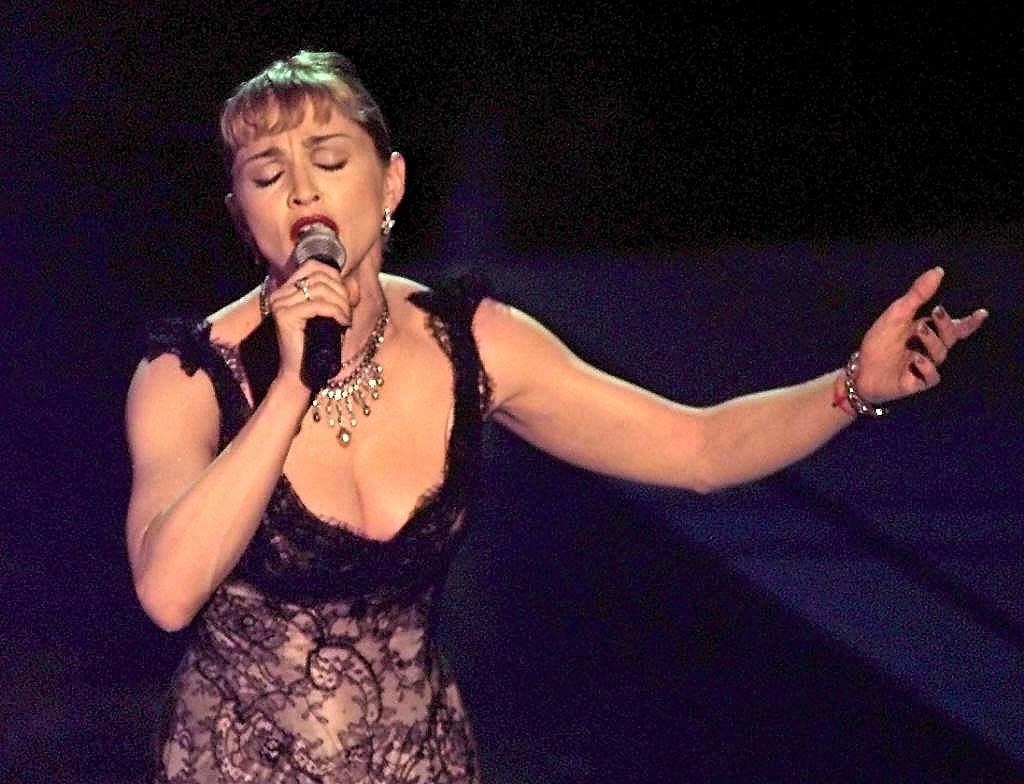 22.
Goldie Hawn, Diane Keaton, and Bette Midler unfortunately did not do an encore performance of "You Don't Own Me" from The First Wives Club. Instead they presented the Oscar for the Best Original Song to Andrew Lloyd Webber and Tim Rice for "You Must Love Me."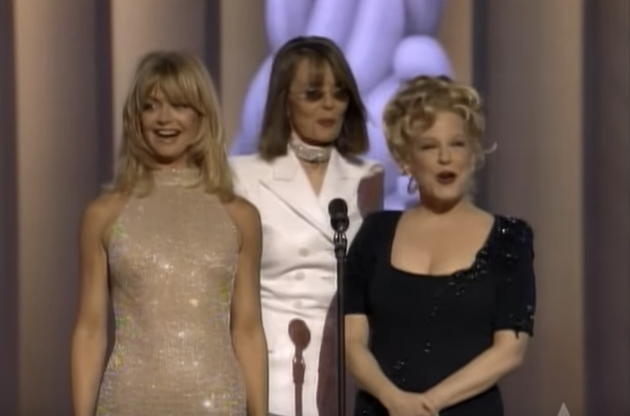 23.
The late Chris Farley and David Spade presented the Best Short.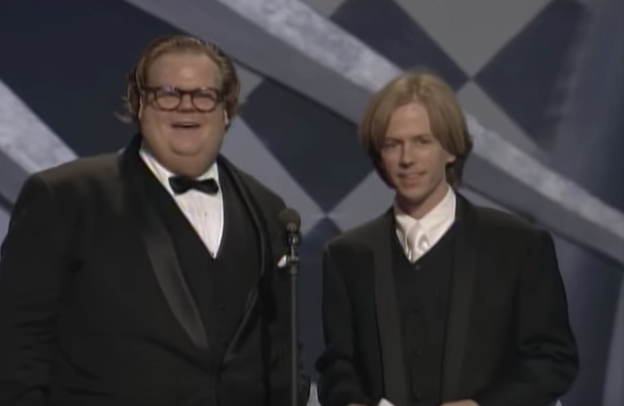 24.
The late great Debbie Reynolds had a funny and sweet exchange with her iconic daughter, the late Carrie Fisher, who also happened to be a writer for the show that year.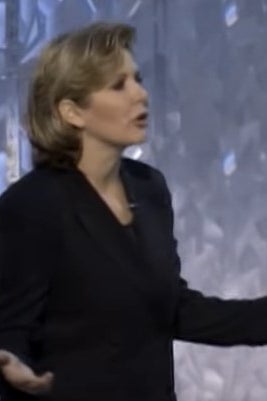 25.
Will Smith shook hands with Muhammad Ali and George Foreman after presenting the Oscar for Best Documentary Feature to When We Were Kings — which the former two boxers were the subject of.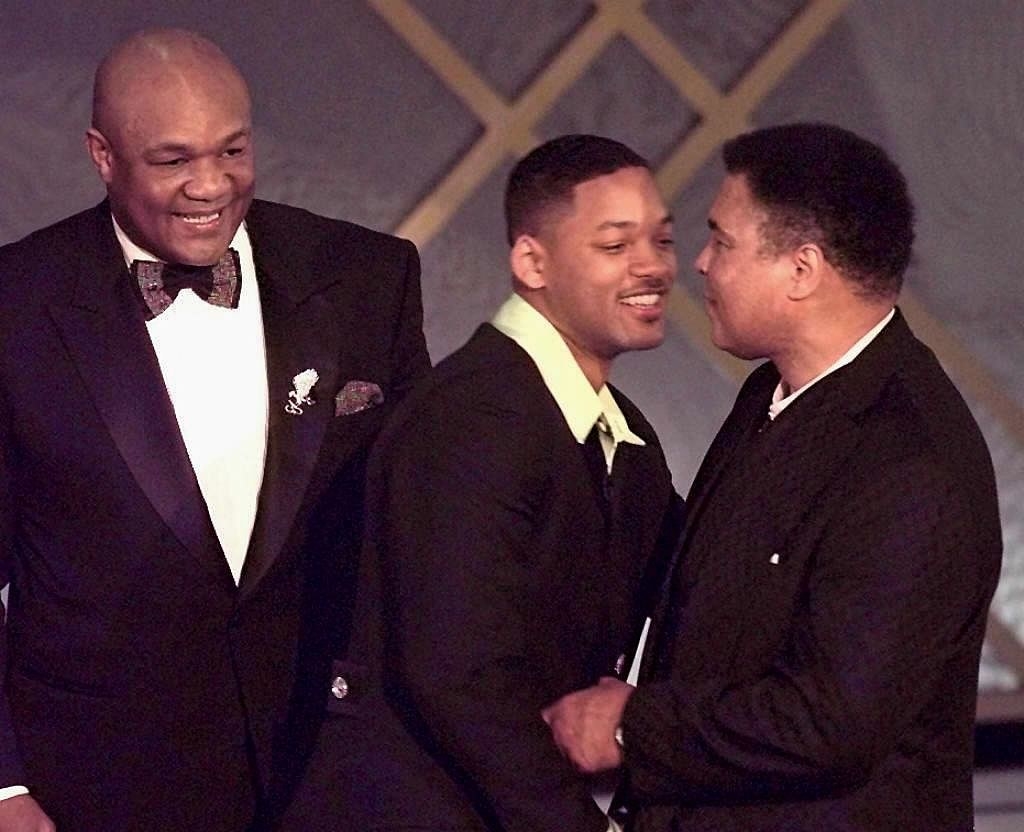 26.
Billy Bob Thornton won Best Adapted Screenplay.
27.
Juliette Binoche caused an upset and won Best Supporting Actress for her performance in The English Patient.
28.
Cuba Gooding Jr. won Best Supporting Actor for his performance in Jerry Maguire.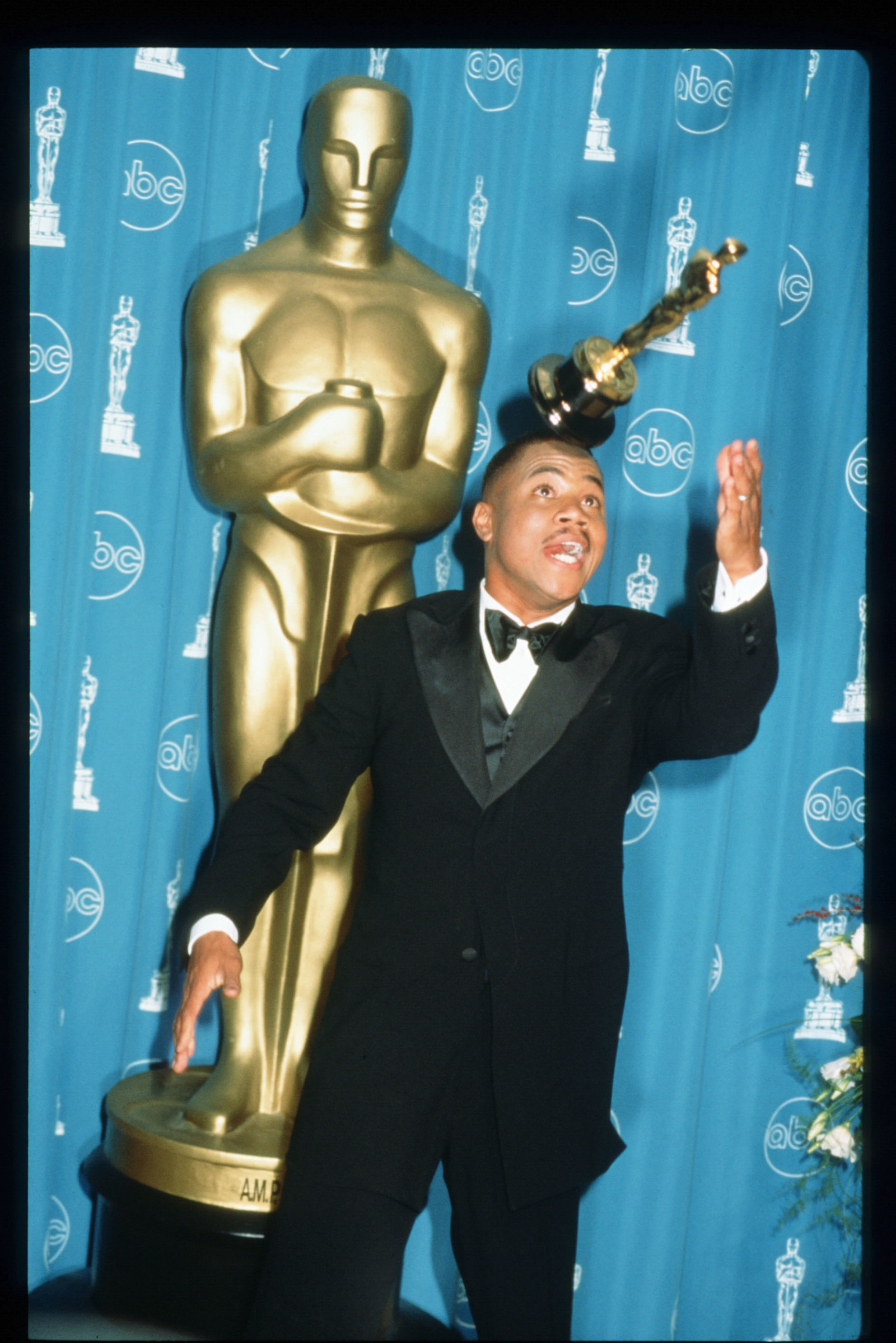 29.
Geoffrey Rush won Best Actor for Shine.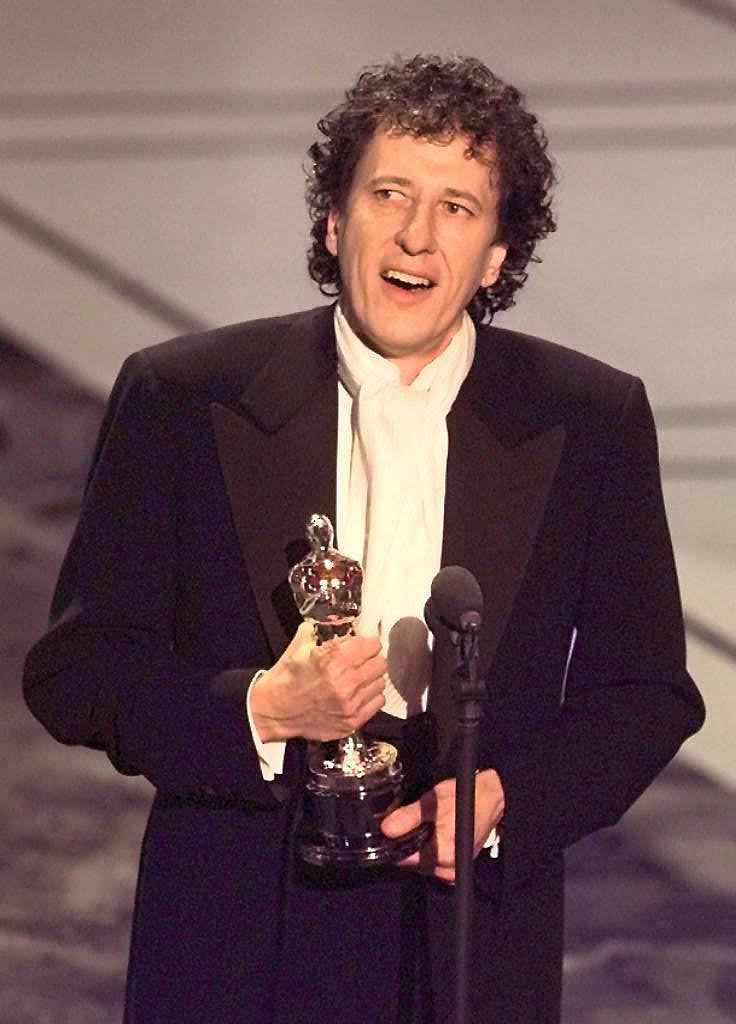 30.
Frances McDormand took home the Best Actress Oscar for her performance in Fargo.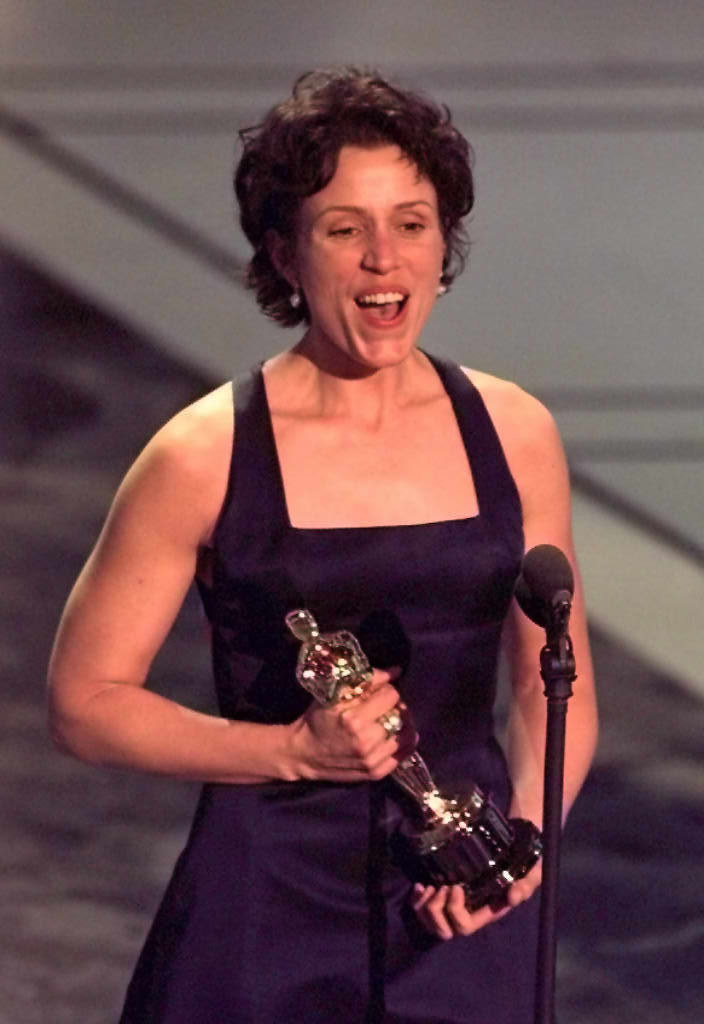 31.
And finally, Al Pacino presented the Oscar for Best Picture, which went to The English Patient.