19 Magical Details You Need To See From Disneyland's New Land, Pixar Pier
This land will have you jumping up and down like Luxo Jr!
by
,
Hi! We're Sam and Brian, and we're both HUGE Disney and Pixar fans. And we especially love visiting Disney Parks! So when we got the chance to visit Pixar Pier, the new land in Disney's California Adventure, we (much like Carl's house in Up) were on Cloud Nine!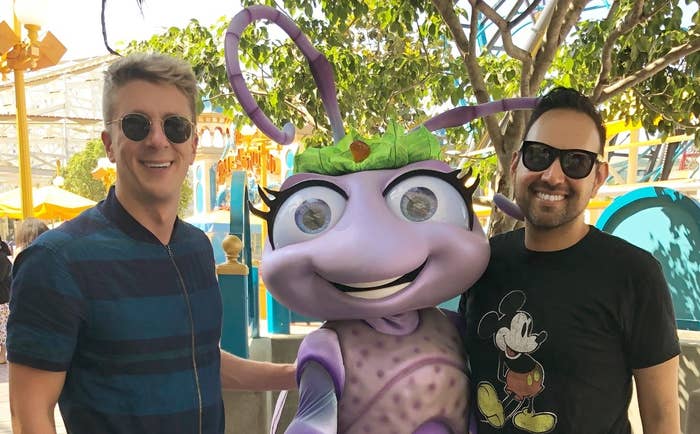 The land (which was formelly Paradise Pier) is chock-full of little details that'll delight any hardcore Pixar fan.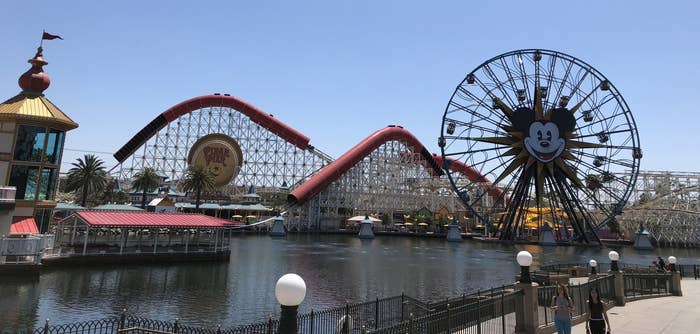 Here are some of our favorite details we noticed during our visit: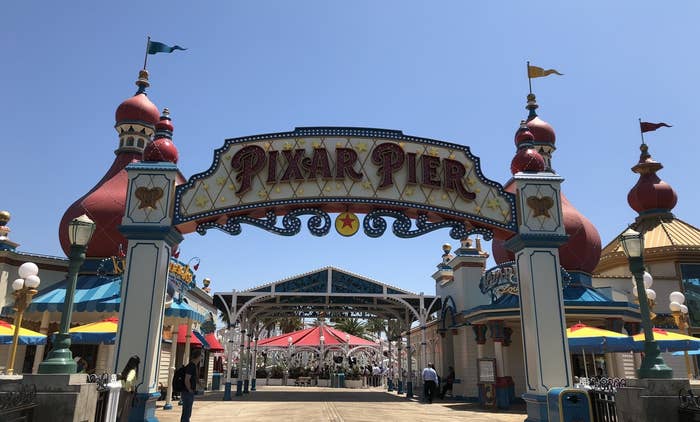 1.
There is an ice cream stand themed after the Abominable Snowman from Monsters, Inc., that features yellow snow (thankfully, it's just lemon soft serve).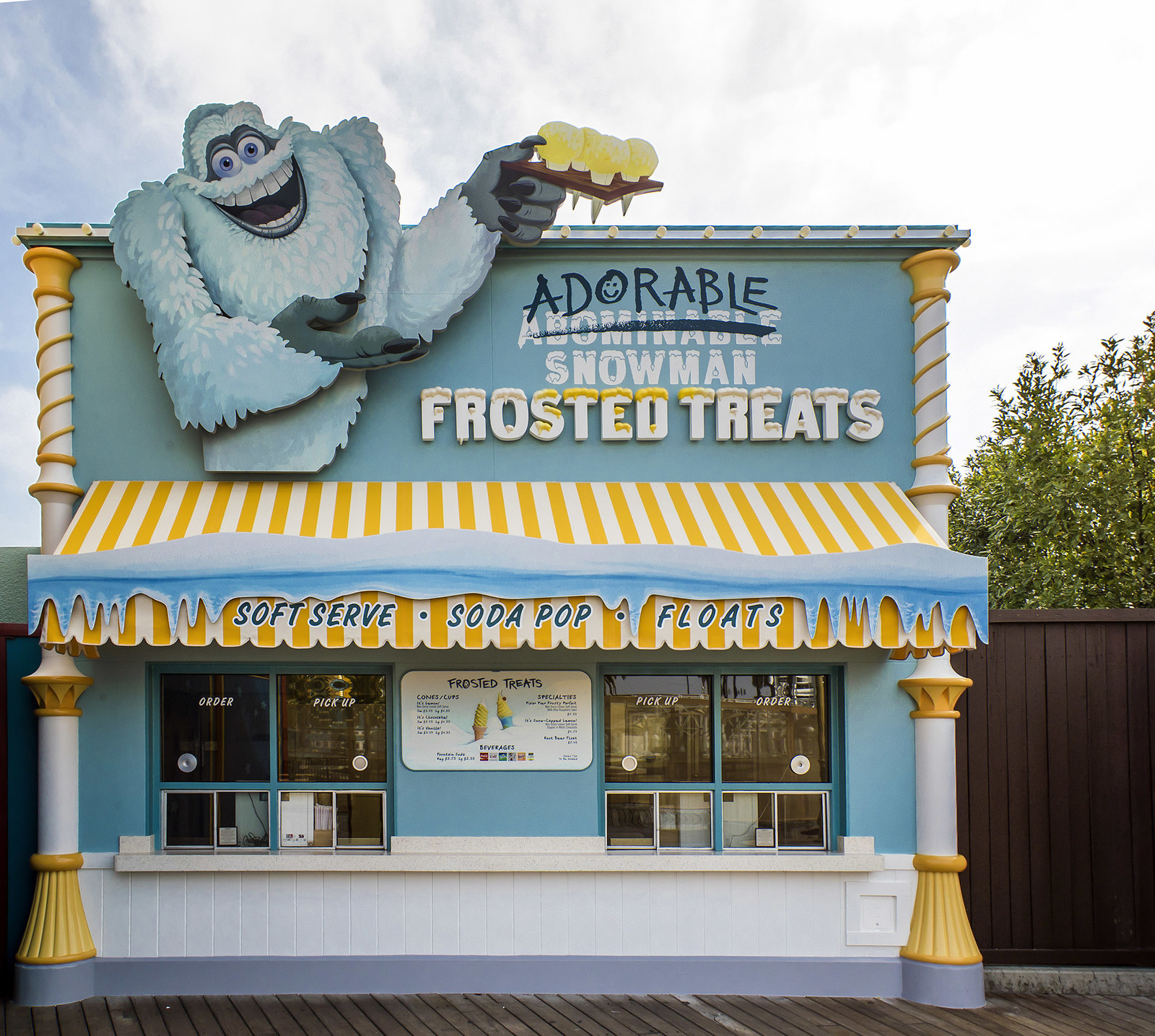 2.
Knicks Knacks (a store located at the entrance of the Pier) is named after the 1989 short of the same name...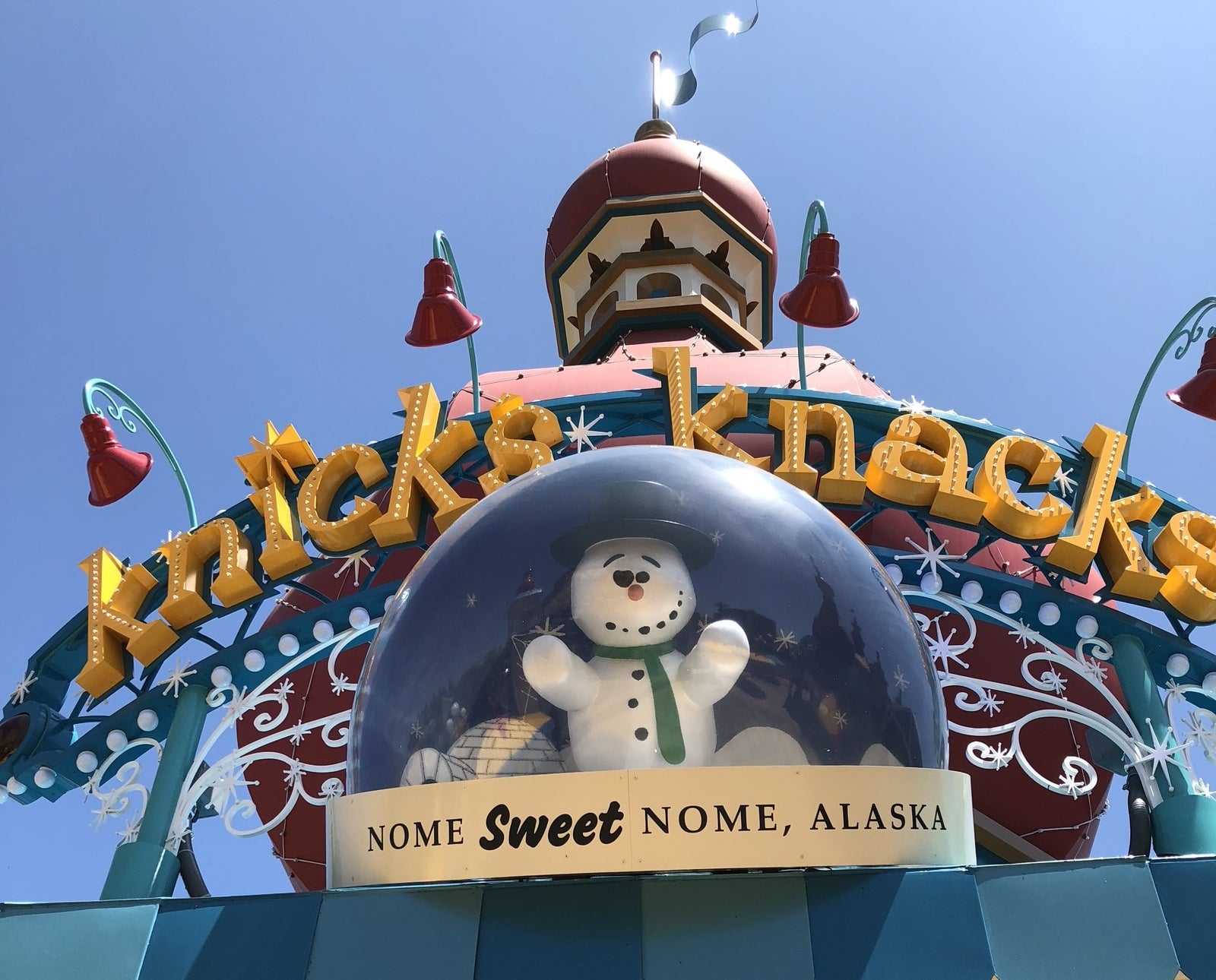 ...and it even features Knick as its mascot for the store!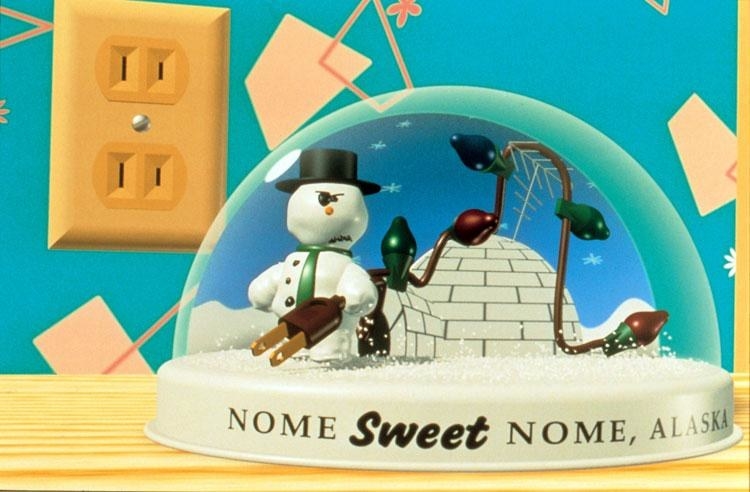 3.
Poultry Palace might not be immediately recognizable, but it's actually the fast food restaurant featured in the Toy Story short, Small Fry.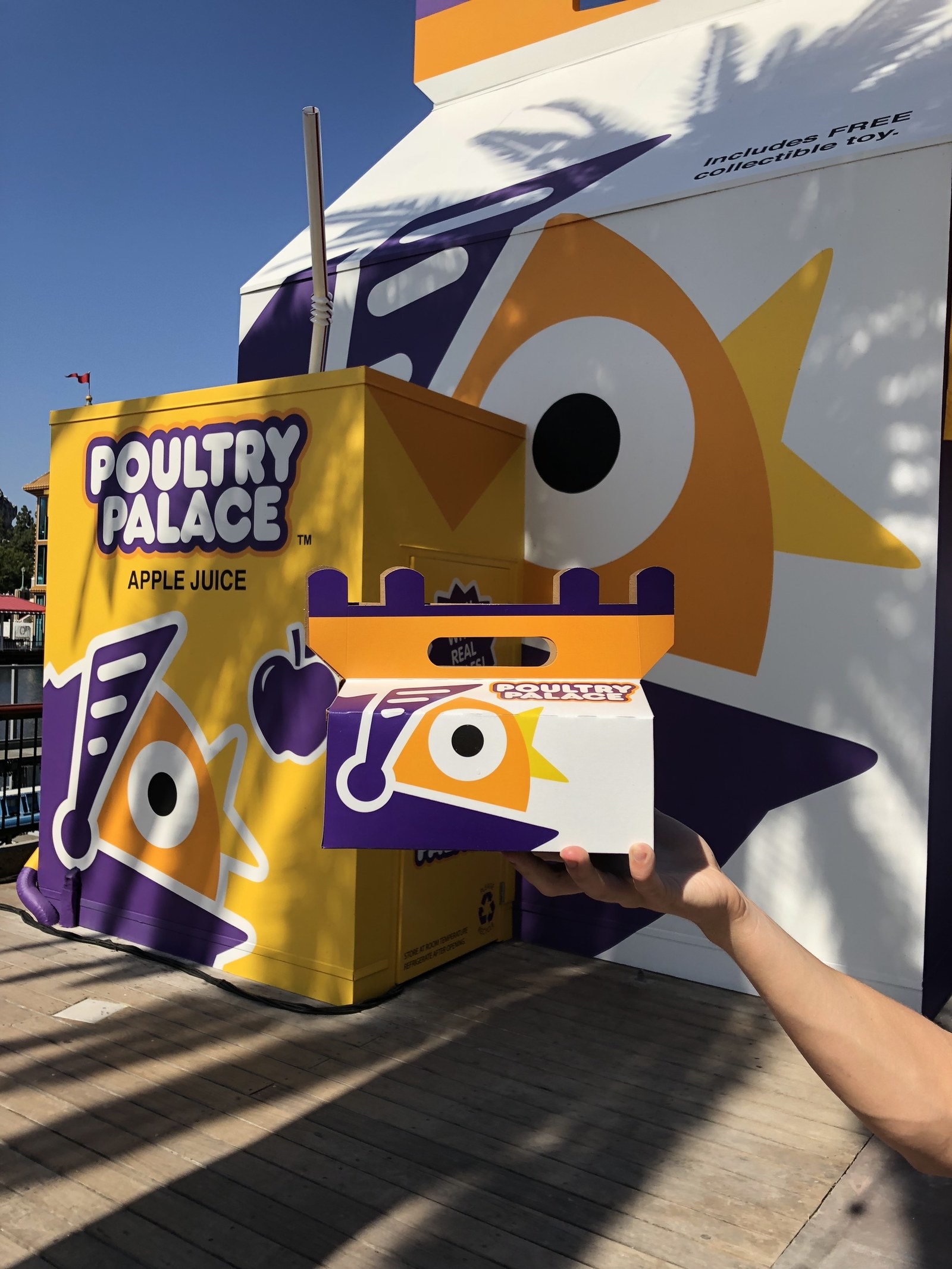 The stand is actually modeled after the kids meal box featured in the short.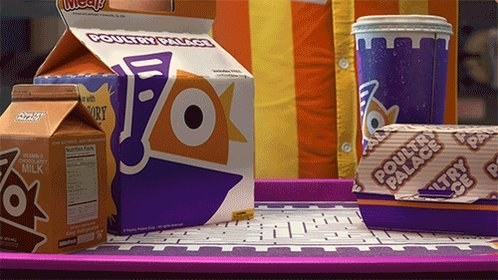 4.
Señor Buzz Churros is, of course, a reference to Buzz Lightyear's Spanish-language setting in Toy Story 3.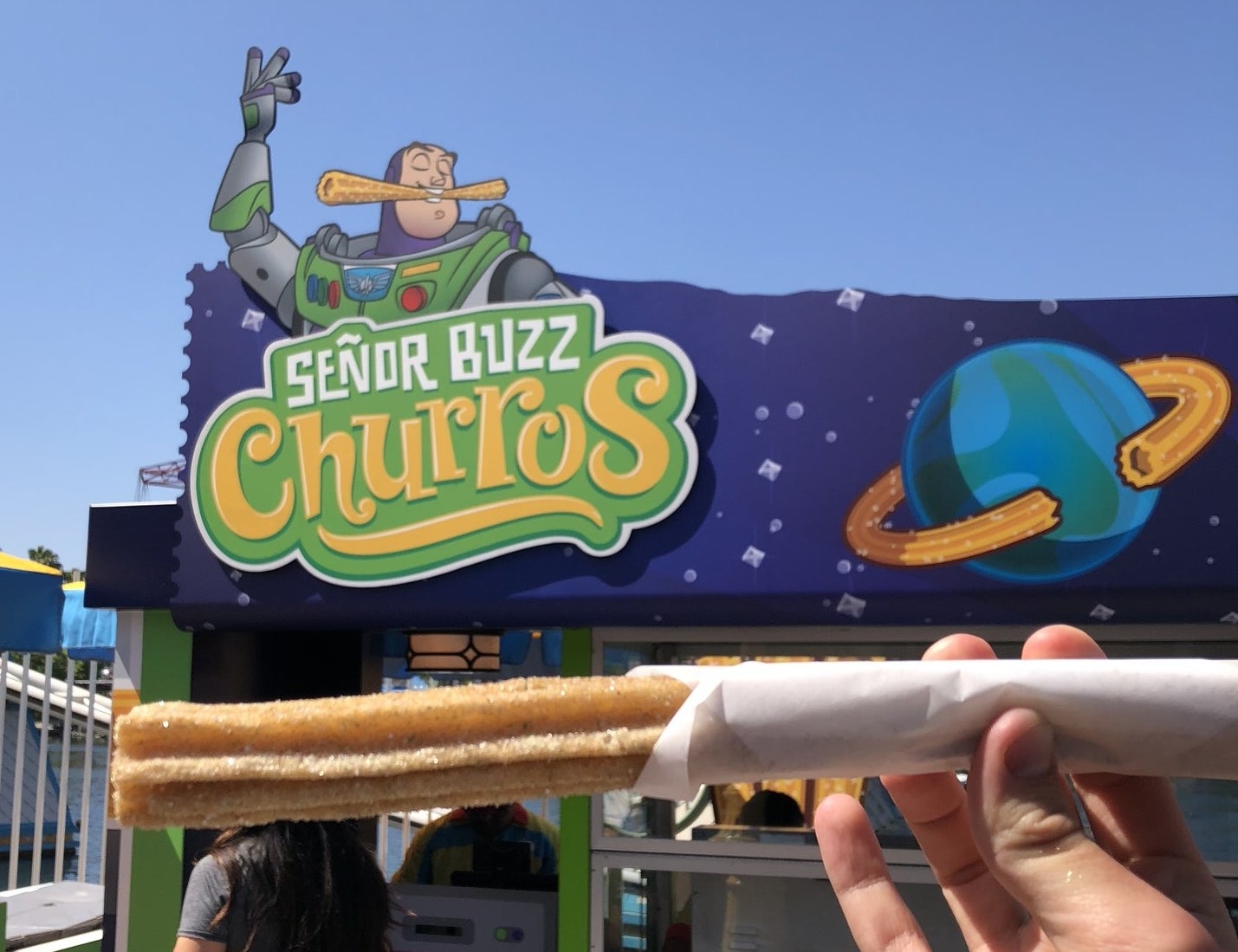 5.
A sign directing guests to keep the Pier clean appropriately features Dory as well as the sea creatures from Finding Dory that reside at the Marine Life Institute.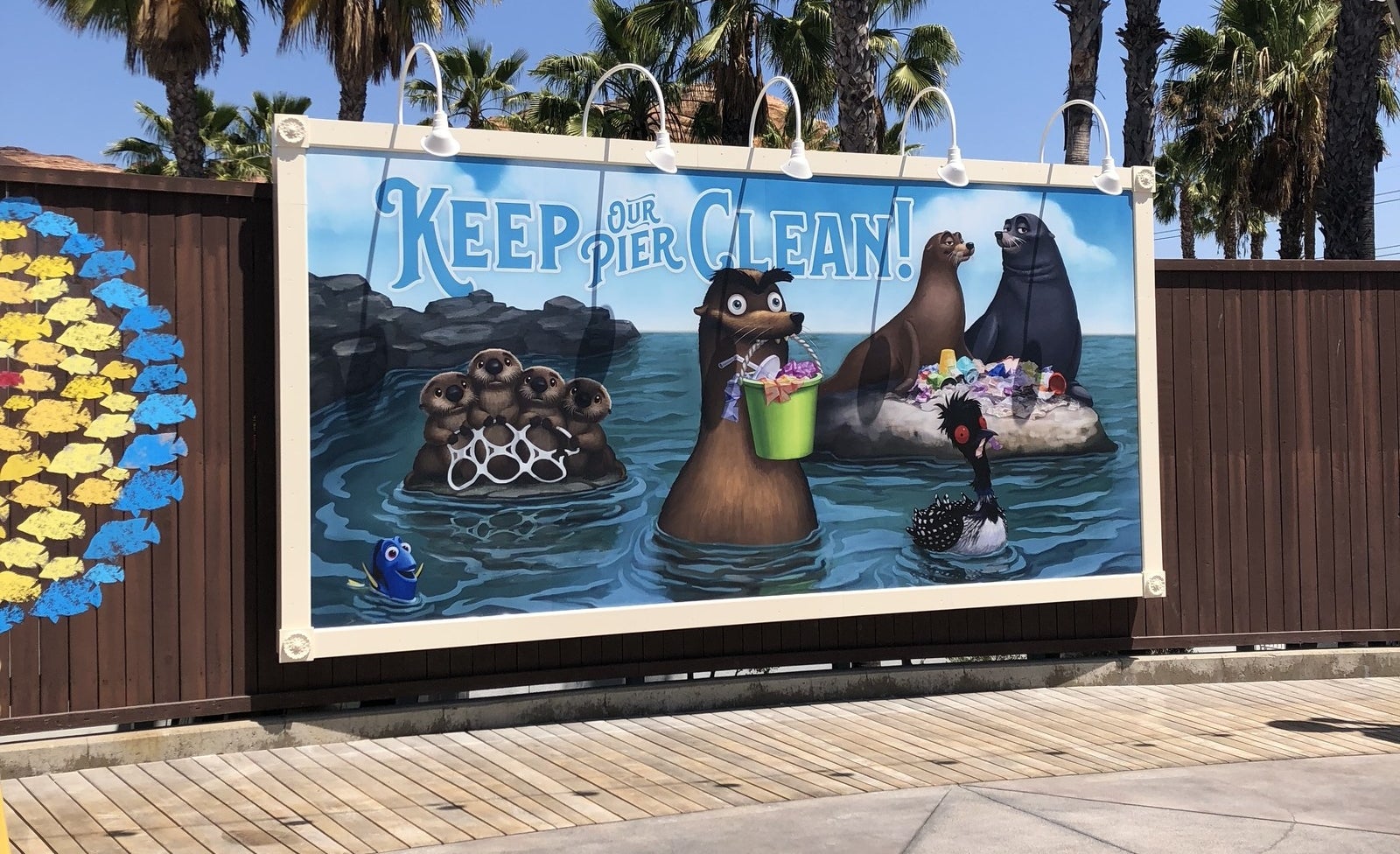 6.
There is a "fun for the whole family" sign that is themed after Coco, and it features both Miguel's living and deceased family members.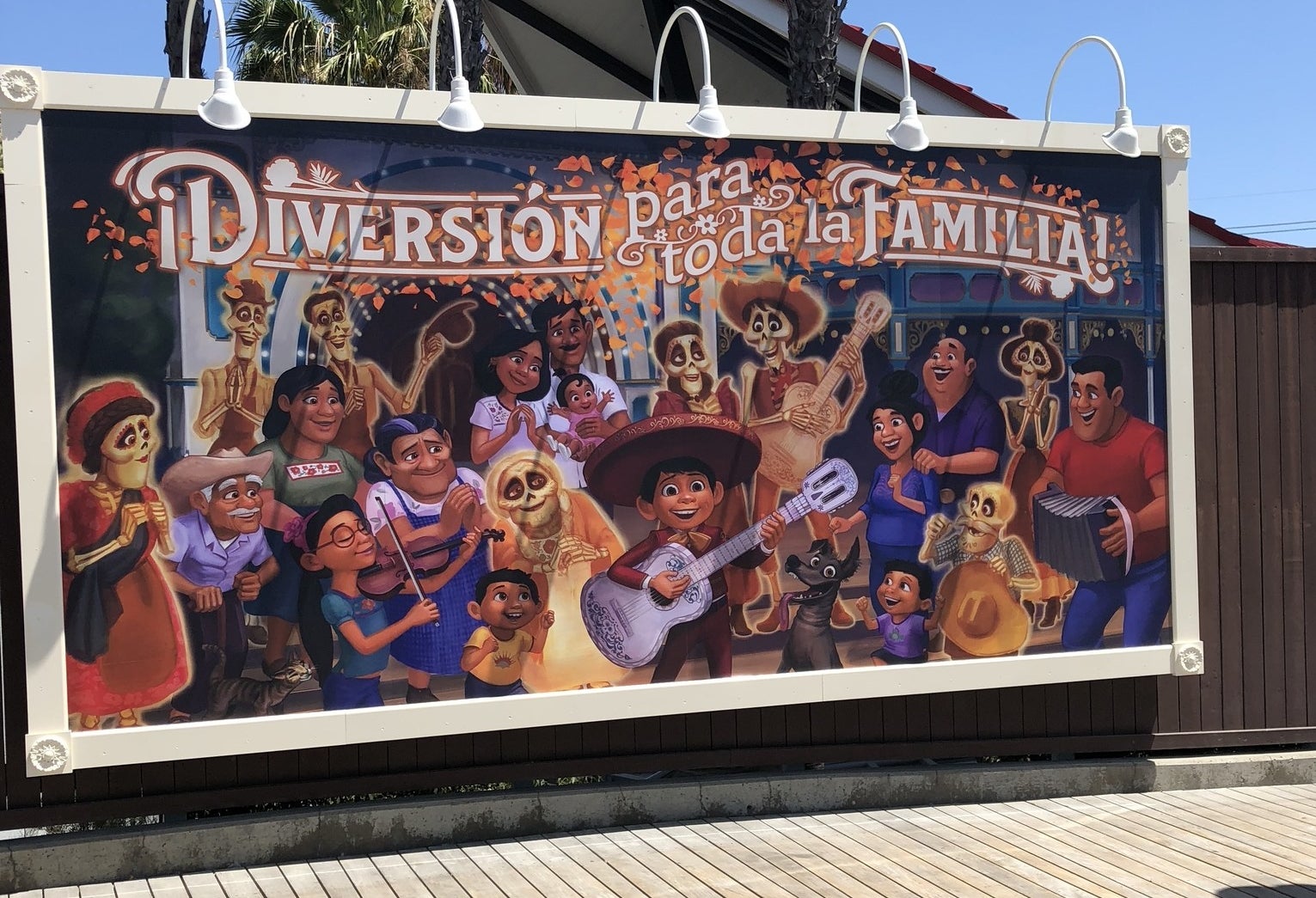 7.
The condiments' heat level at Angry Dogs are labeled after Anger's (from Inside Out) mood levels.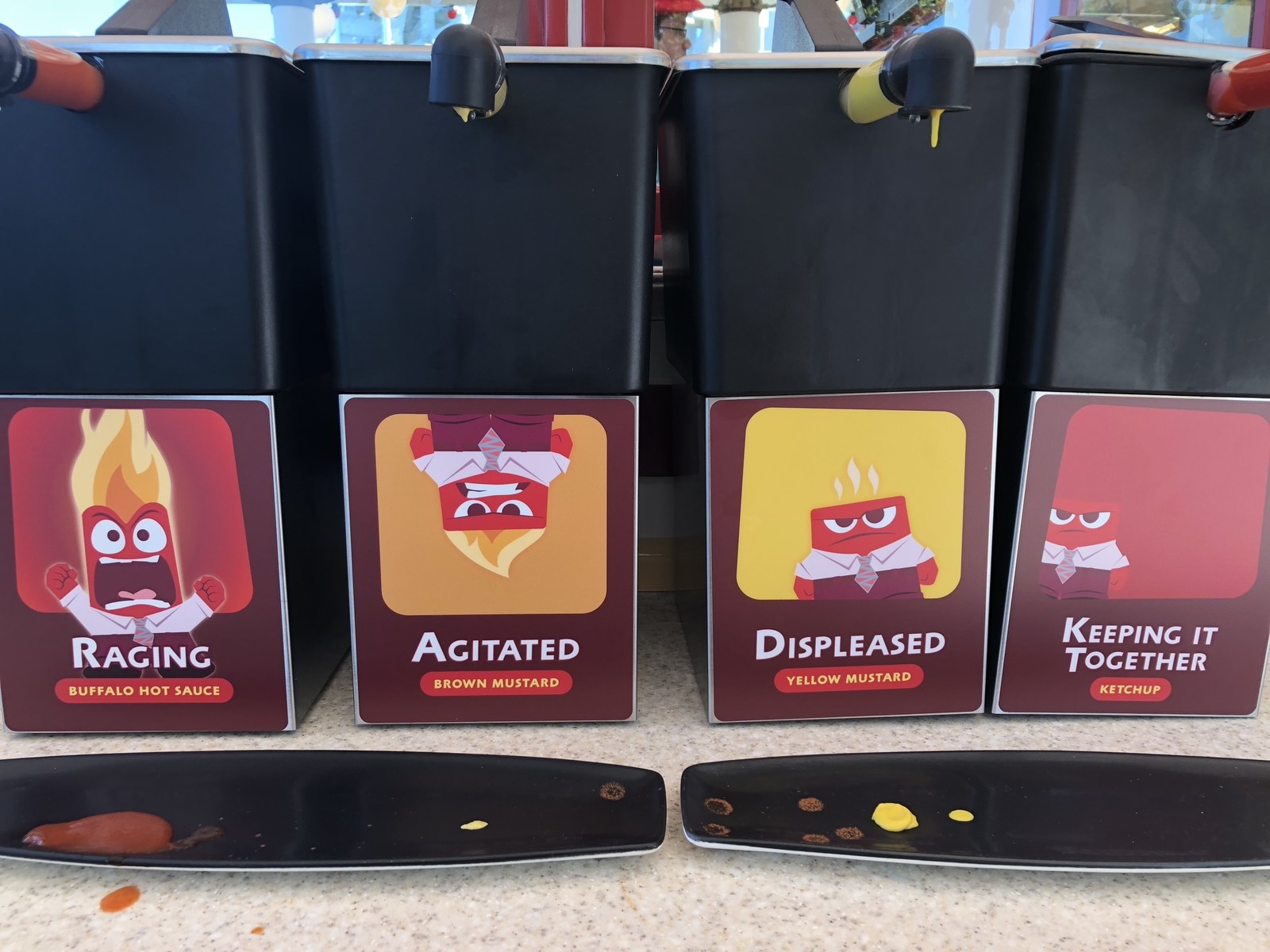 8.
The umbrellas used throughout the land are themed after the iconic Luxo Ball (aka the Pixar Ball).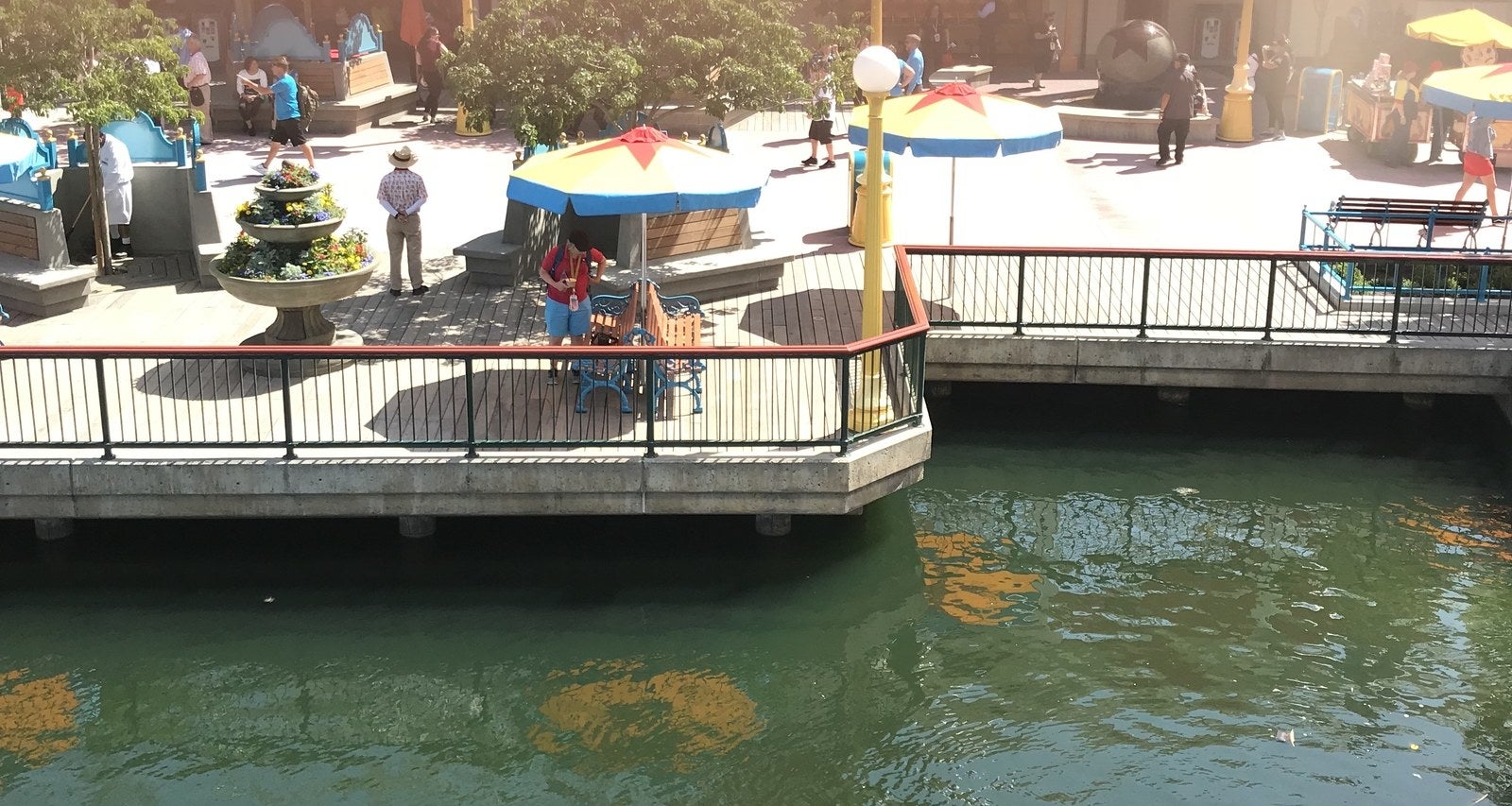 9.
There is also a fountain that pays tribute to Luxo.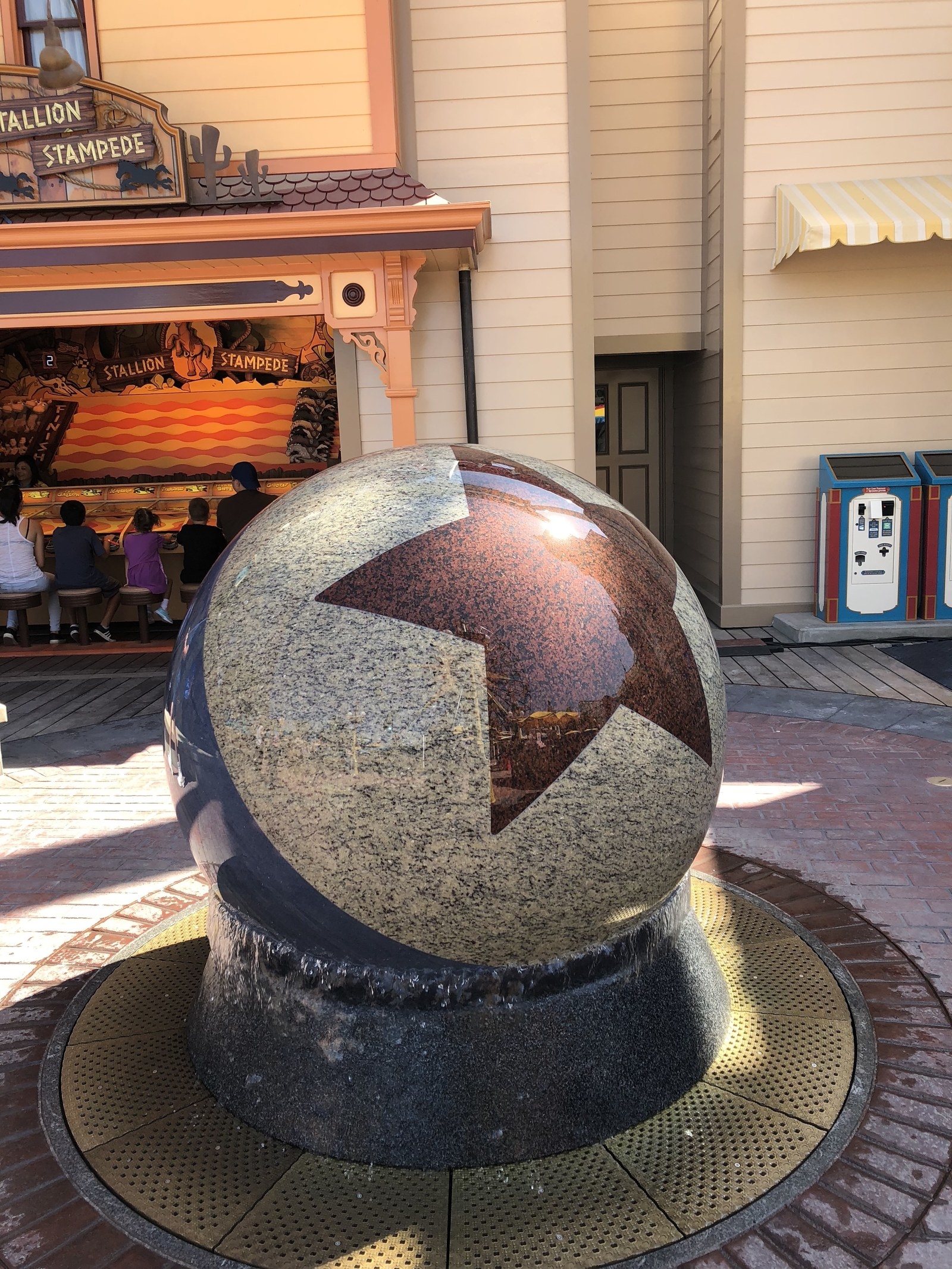 12.
The artwork in the lobby of the Lamplight Lounge is based on various Pixar films and each is framed with sketches that matches the movie.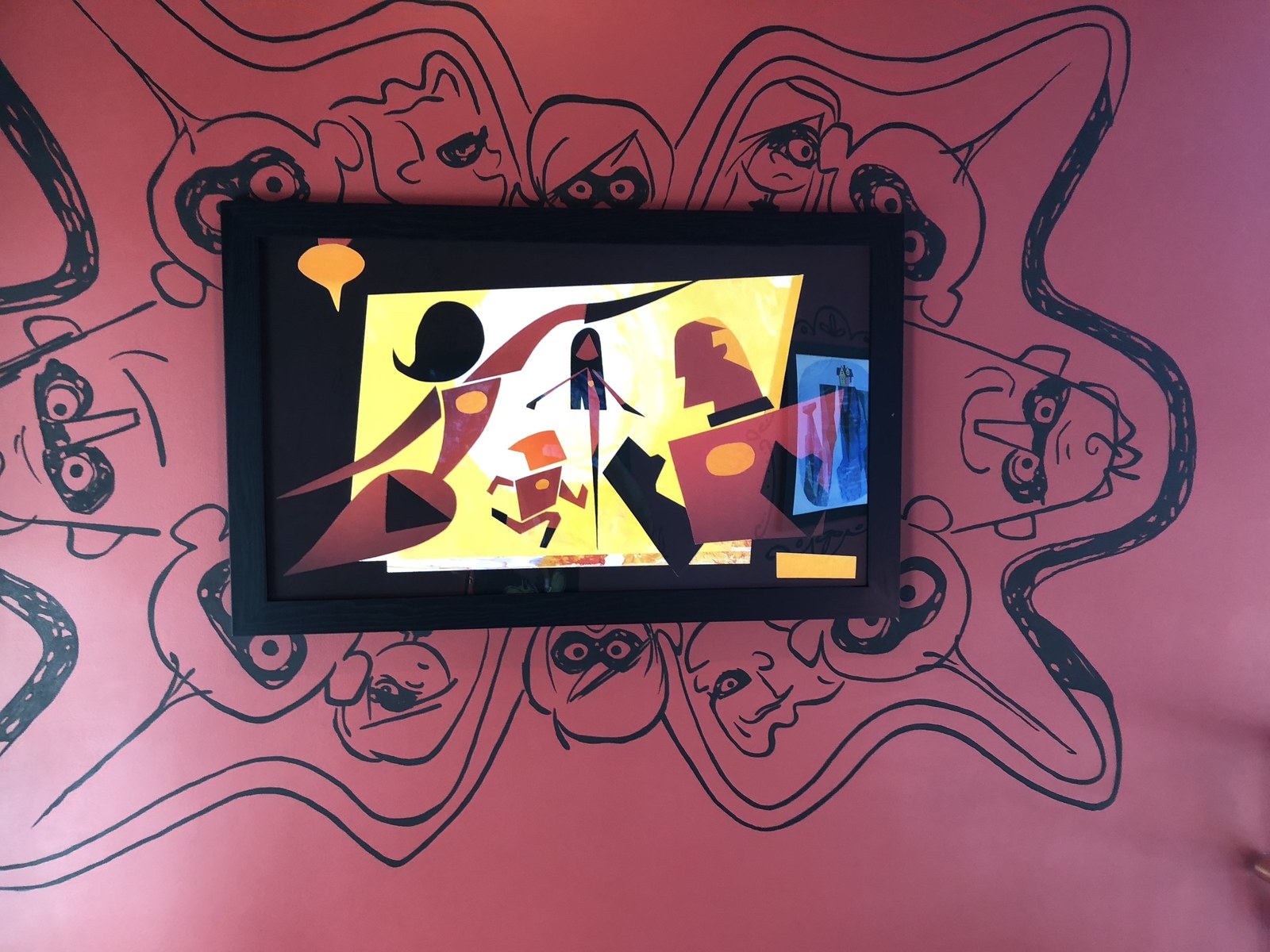 15.
The doors to the kitchen at the Lamplight Lounge are also a pretty clever nod to Inside Out.
18.
The design of the queue perfectly captures the mid-century aesthetic of the Incredibles films. In particular, the Incredicoaster does a wonderful job incorporating story elements of the second film (which you'll love, if you've seen the movie).