Armie Hammer's Balls Slipped Out Of His Shorts In Several Scenes Of "Call Me By Your Name"
Apparently those '80s short shorts were no match for what he's packing.
So, by now, you've probably heard a lot of buzz about the coming-of-age romantic drama Call Me by Your Name, starring Timothée Chalamet and Armie Hammer.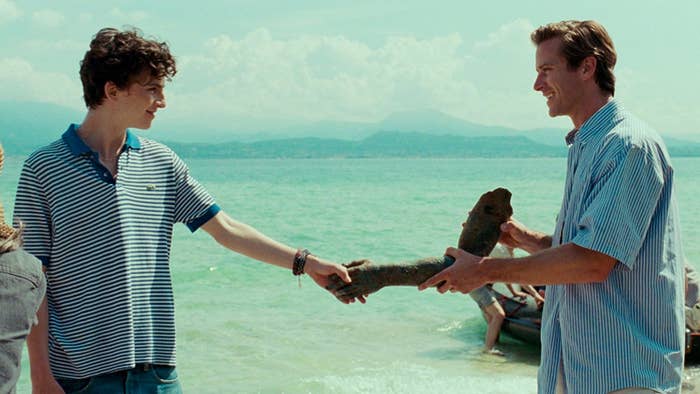 The movie (which is based on the novel of the same name) takes place during the mid-'80s in an Italian seaside town during the summertime. Which means that both Timothée and Armie wore period and seasonally appropriate shorty shorts as part of their characters' costumes.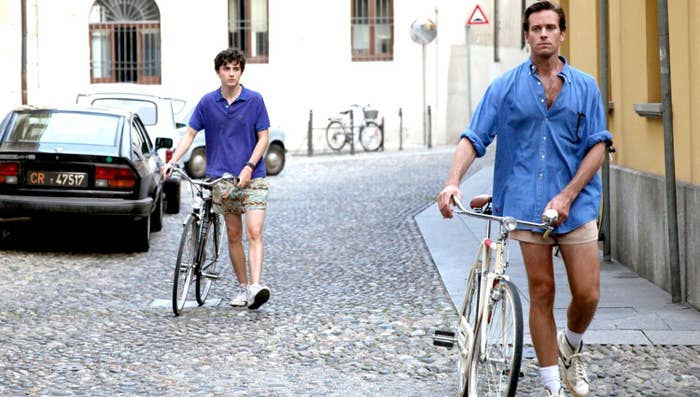 Well, earlier today, Armie revealed in an interview on Andy Cohen's SiriusXM show that those '80s shorts were maybe a little too short, causing his balls to slip out in a few scenes:
Although Armie was quick to point out that his balls do NOT make cameos in the final cut of the film: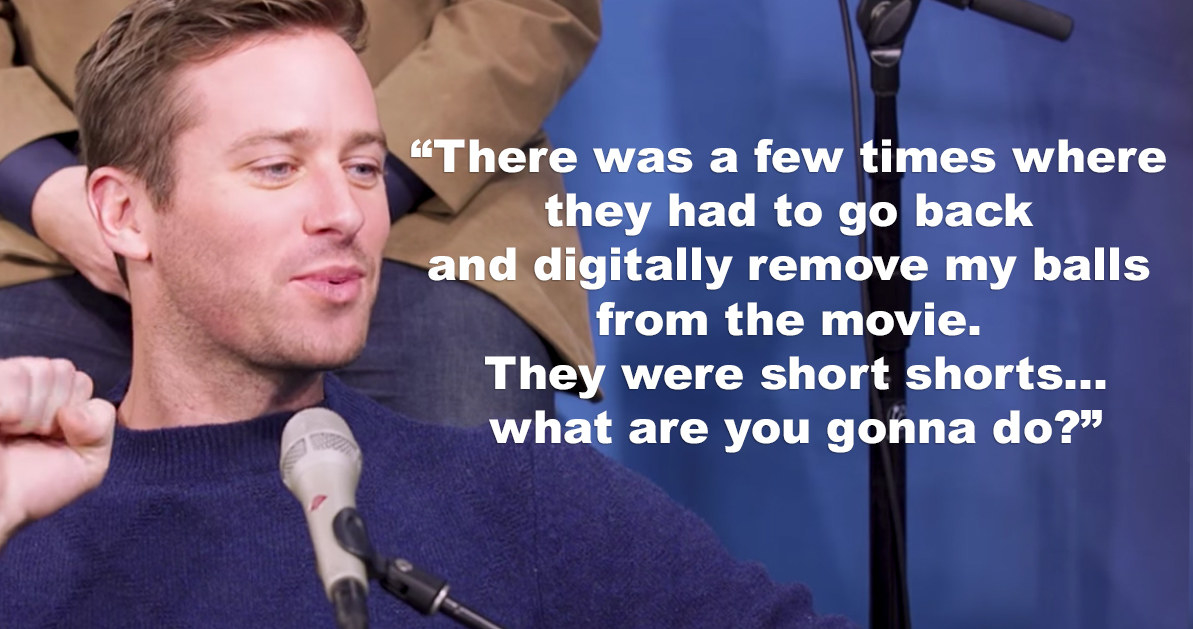 But the film's director, Luca Guadagnino, did imply that the shorty shorts were only half of the problem and that Armie might just have really big balls: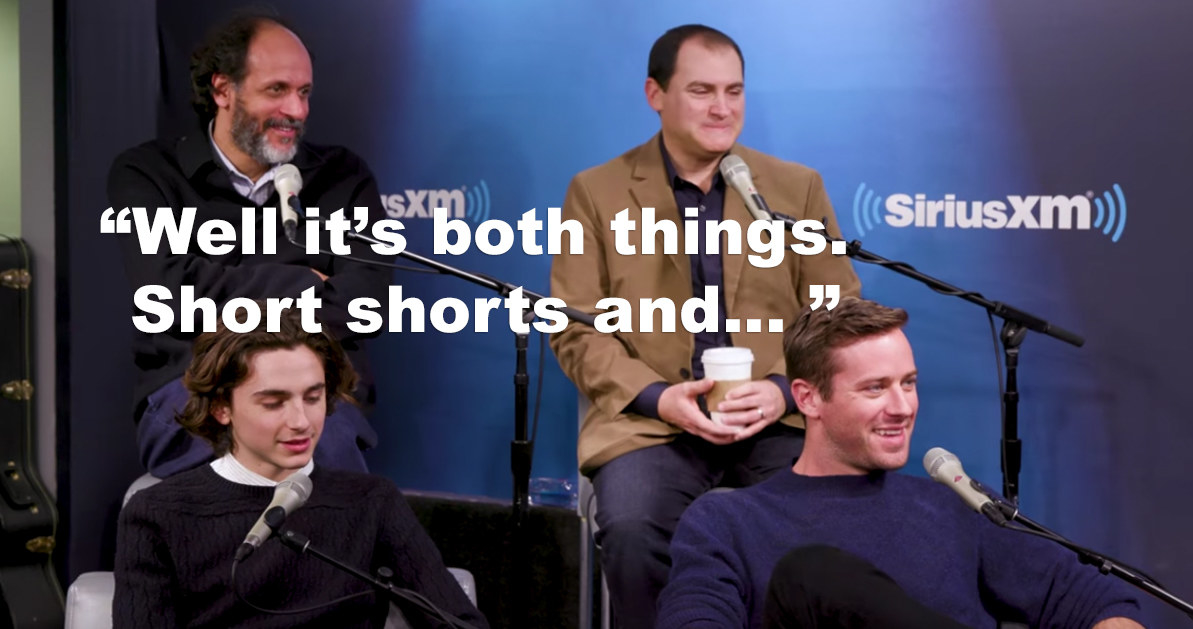 So there you go — it sounds like the peaches weren't the only thing that were dangling on the set of Call Me by Your Name.