1.
This plastic sword, which would legit hurt someone if you struck them with it:
2.
The 101 Dalmatians Happy Meal toys that you tried to collect all of (well, tried to convince your parents to keep going back to McDonald's for them):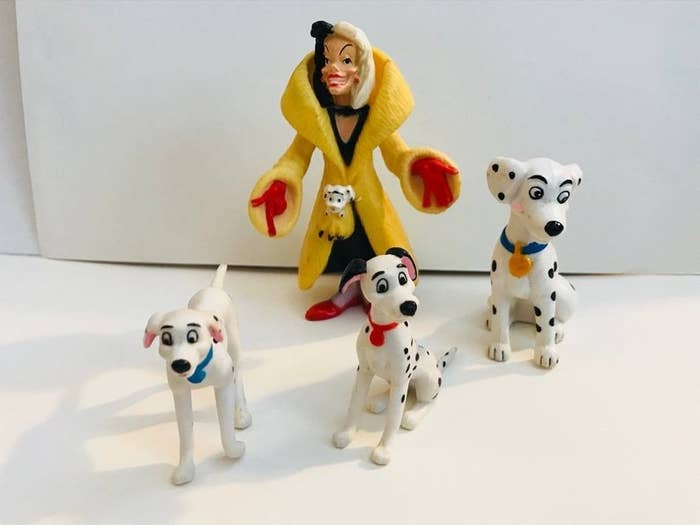 3.
Puppy Surprise, which was always a major disappointment if you got fewer than four puppies: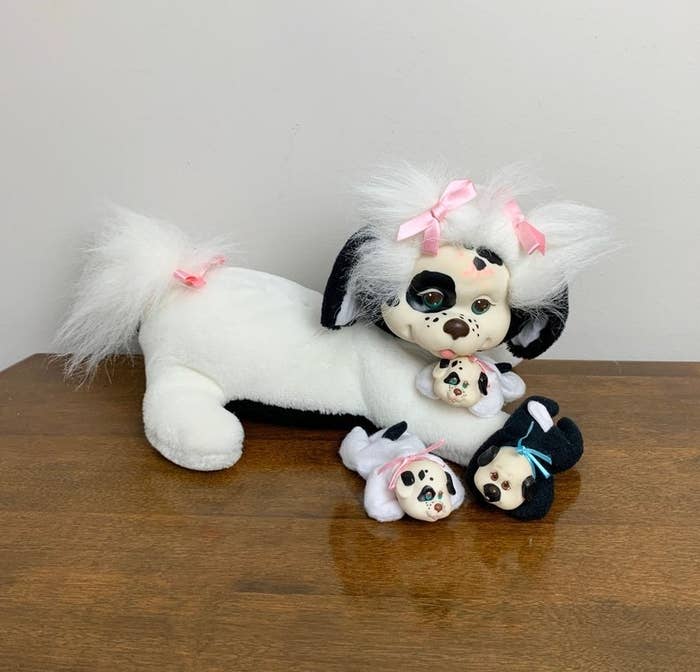 5.
The Disney Store's version of Beanie Babies: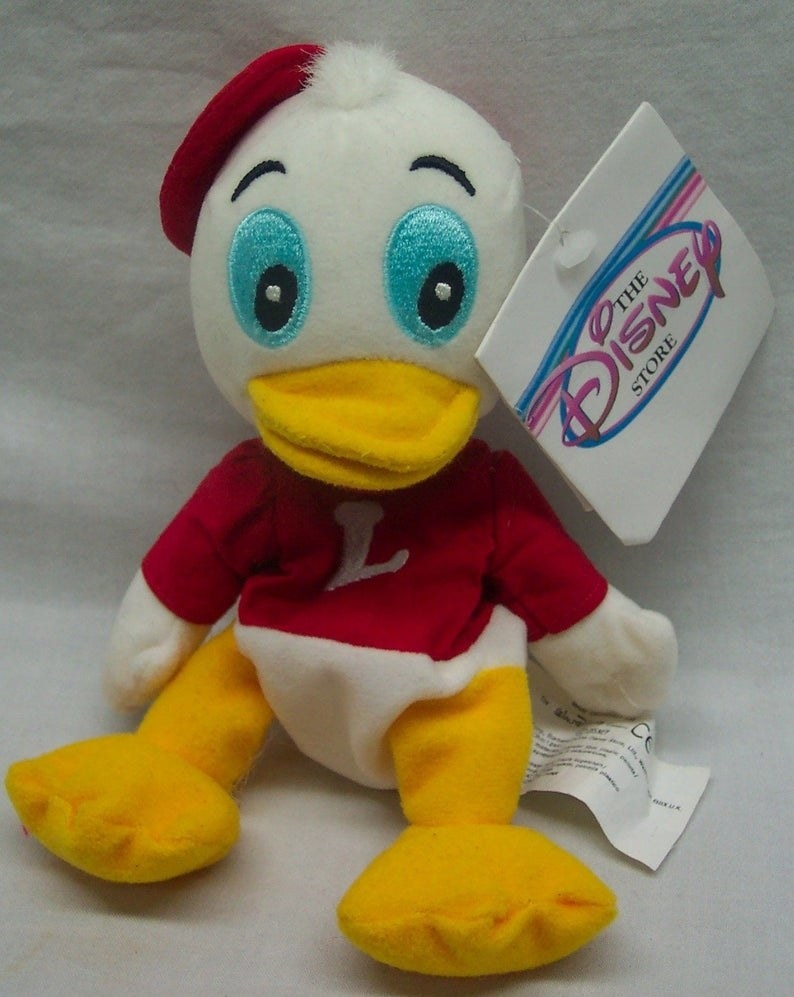 6.
And the Warner Bros. Studio Store's version of Beanie Babies: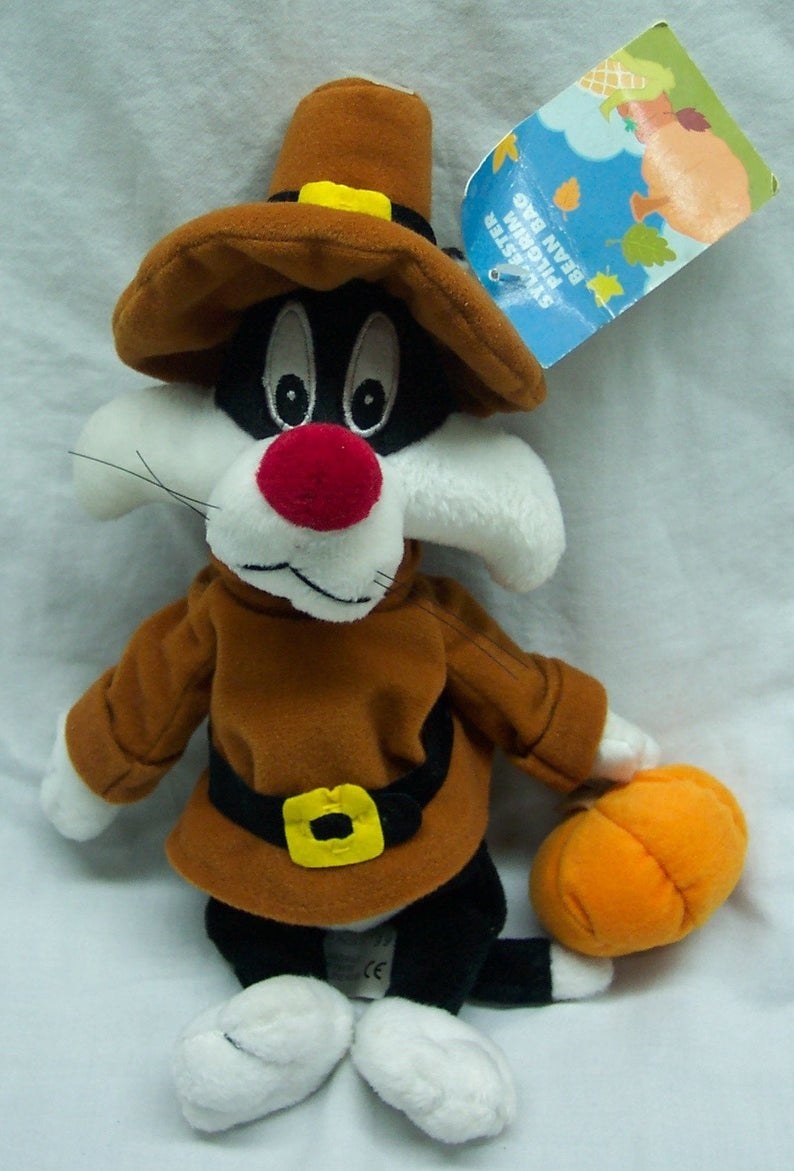 7.
These windup bathtub toys that you would also use at the pool in the summer:
8.
The Mickey Mouse View-Master, which, honestly, was the best version of the toy: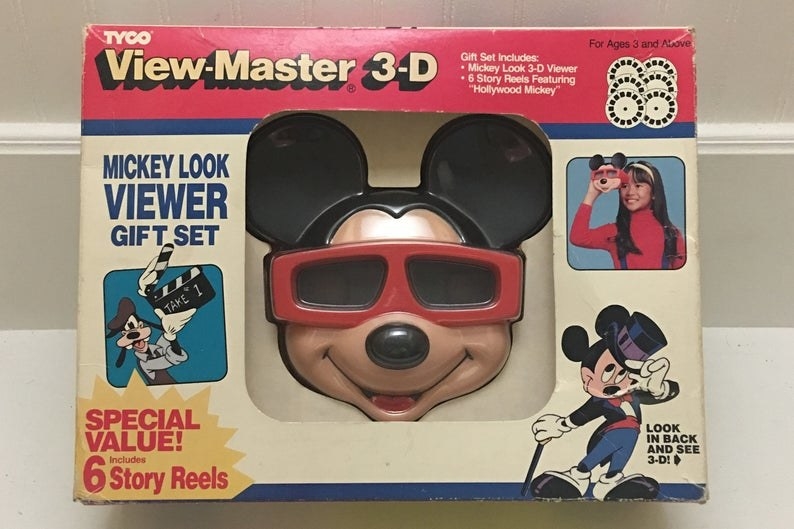 9.
Sky Dancers, which you knew better than to stand underneath after launching:
10.
Doodle Bear, which would eventually become stained in faded marker: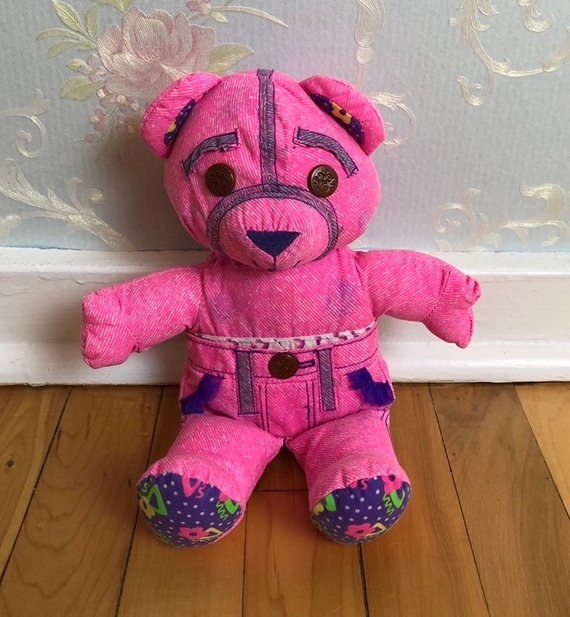 11.
The Magic Ball and Mitt, which was fun for like five minutes: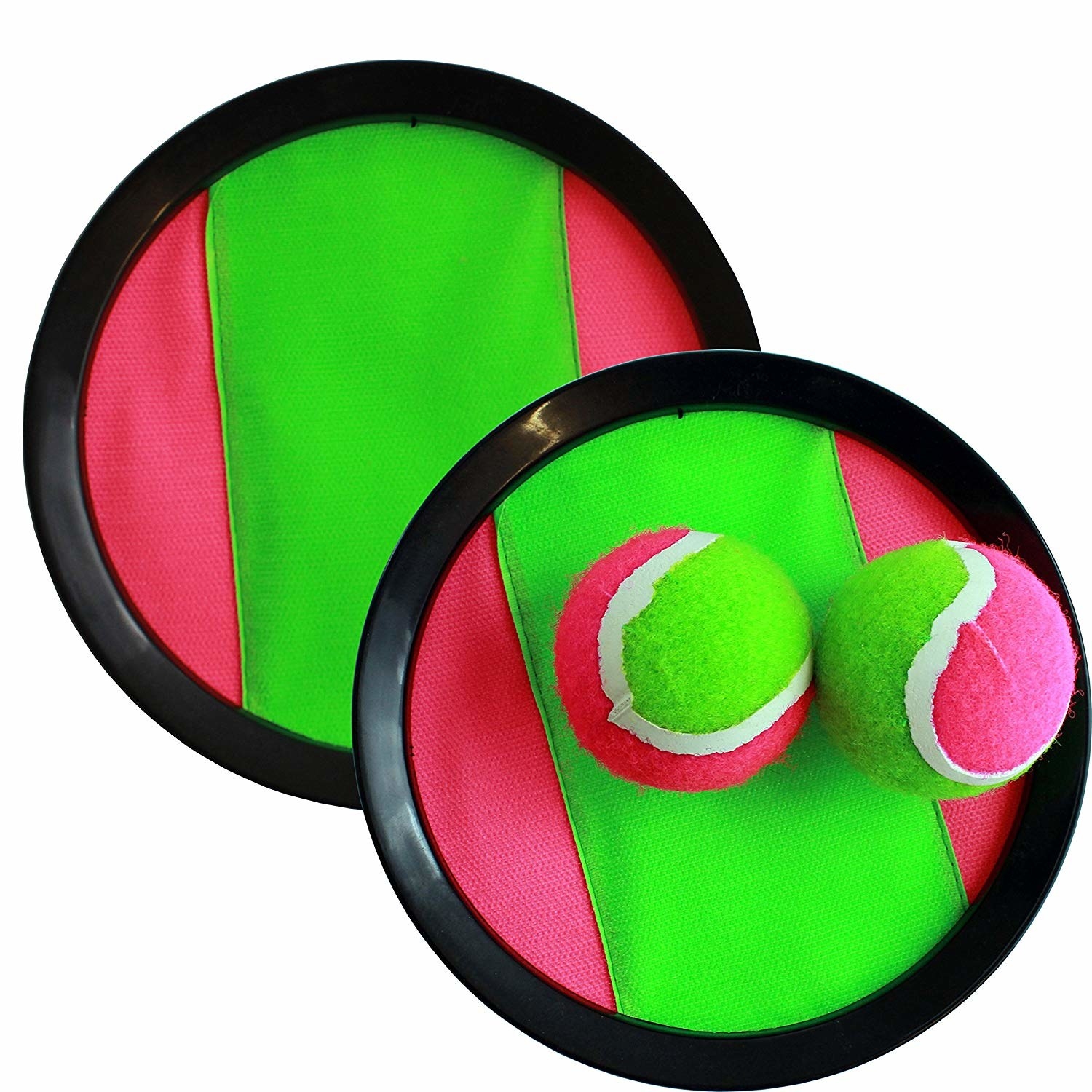 12.
These monster finger puppets that you would get in birthday party gift bags: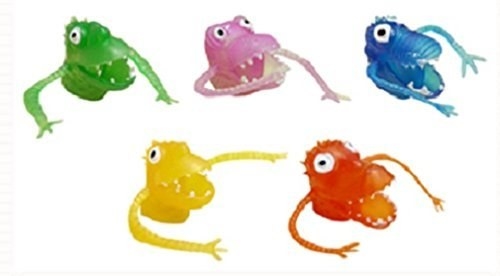 13.
The Fisher-Price Little People, which were as big as your fist and virtually indestructible: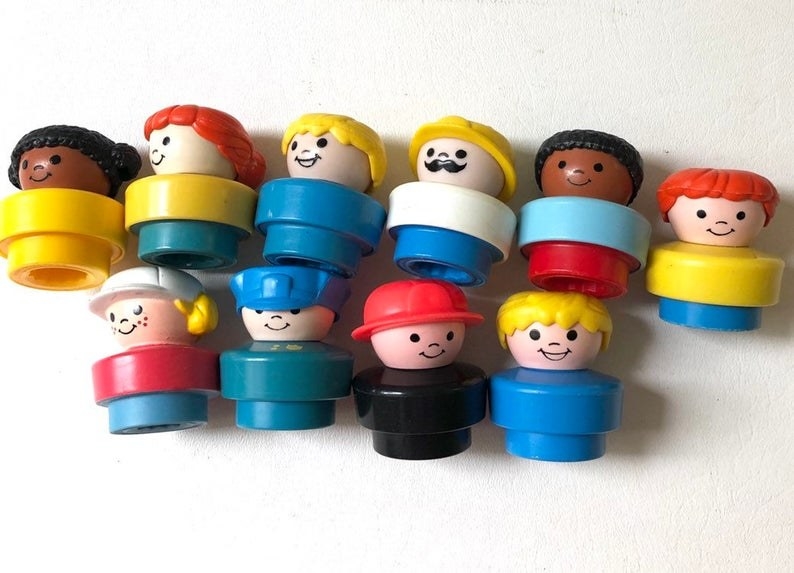 14.
The Pizza Hut Beauty and the Beast plastic hand puppets, which lived in your bathtub: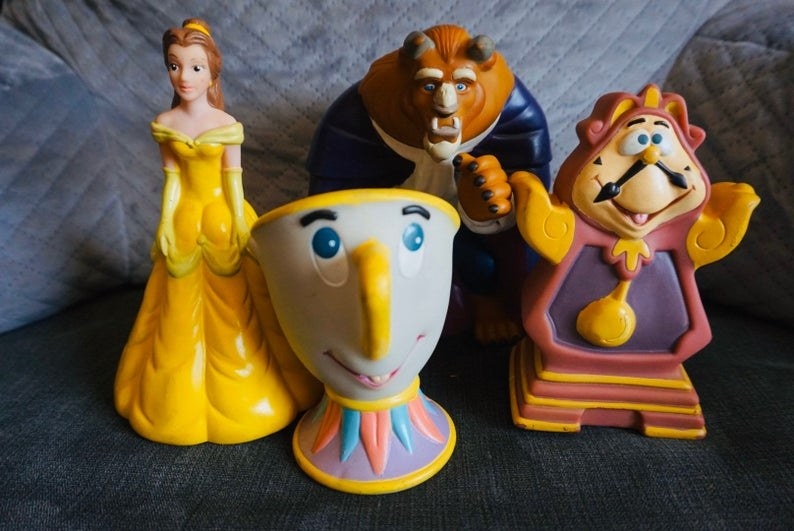 15.
And the random mermaid toy that also lived in your bathtub: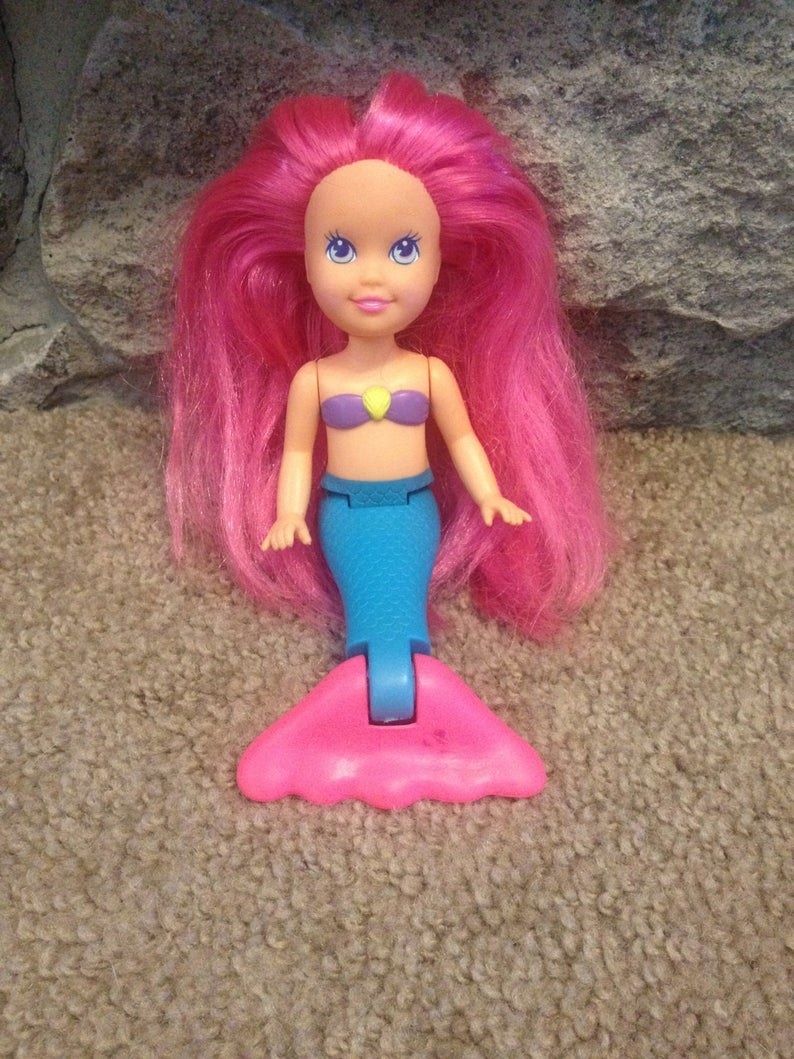 16.
YoYo Ball, which made you feel like a pro yo-yo player: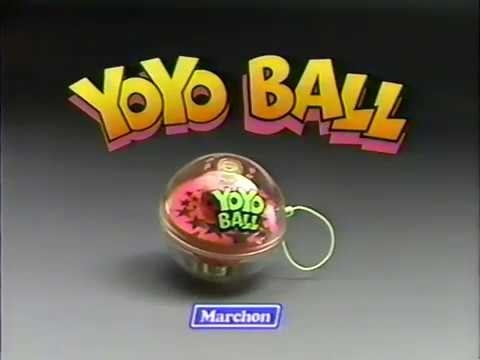 17.
The Polly Pocket playsets, which were actually big and didn't fit in your pocket: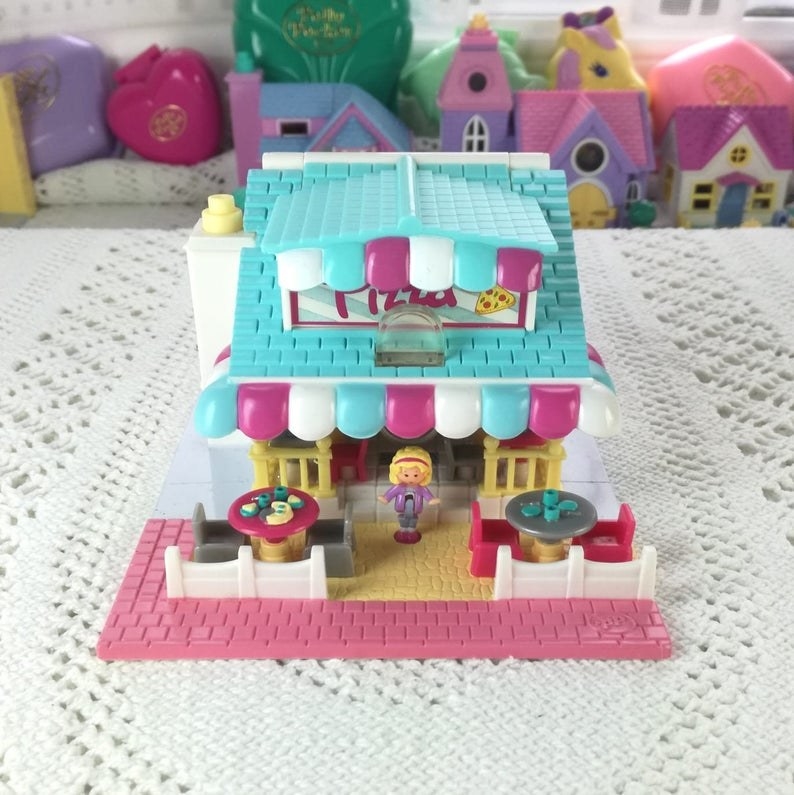 18.
Thin Ice, which required you to use a wet paper towel in order to play it: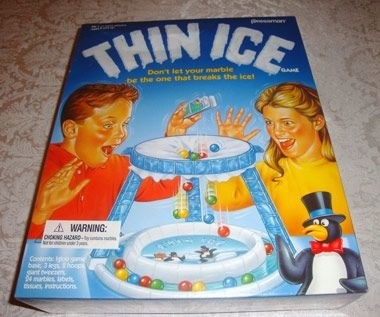 19.
Bumble Ball, which nobody knew exactly how to play: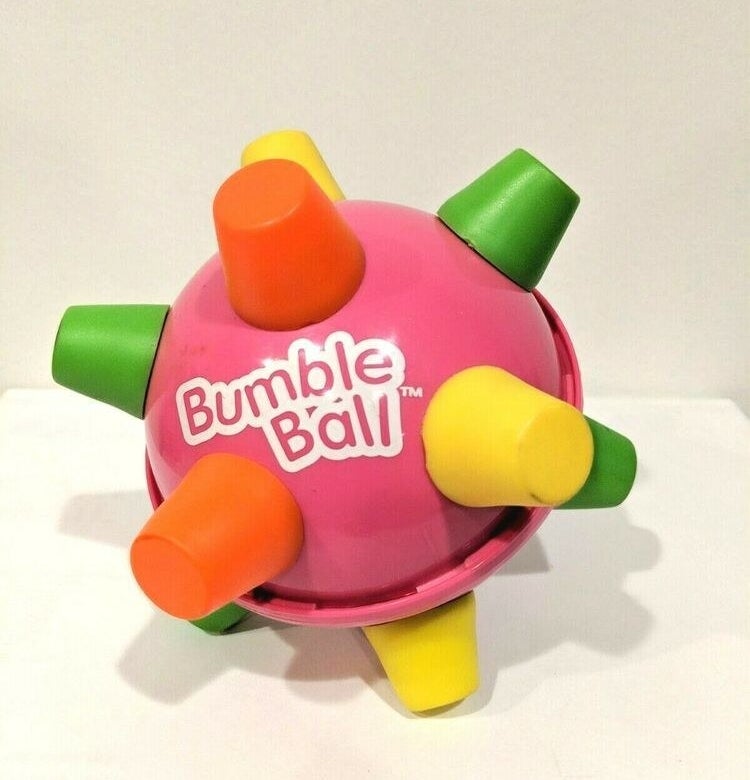 20.
The Playskool flashlight, which was the best thing to make shadow puppets with: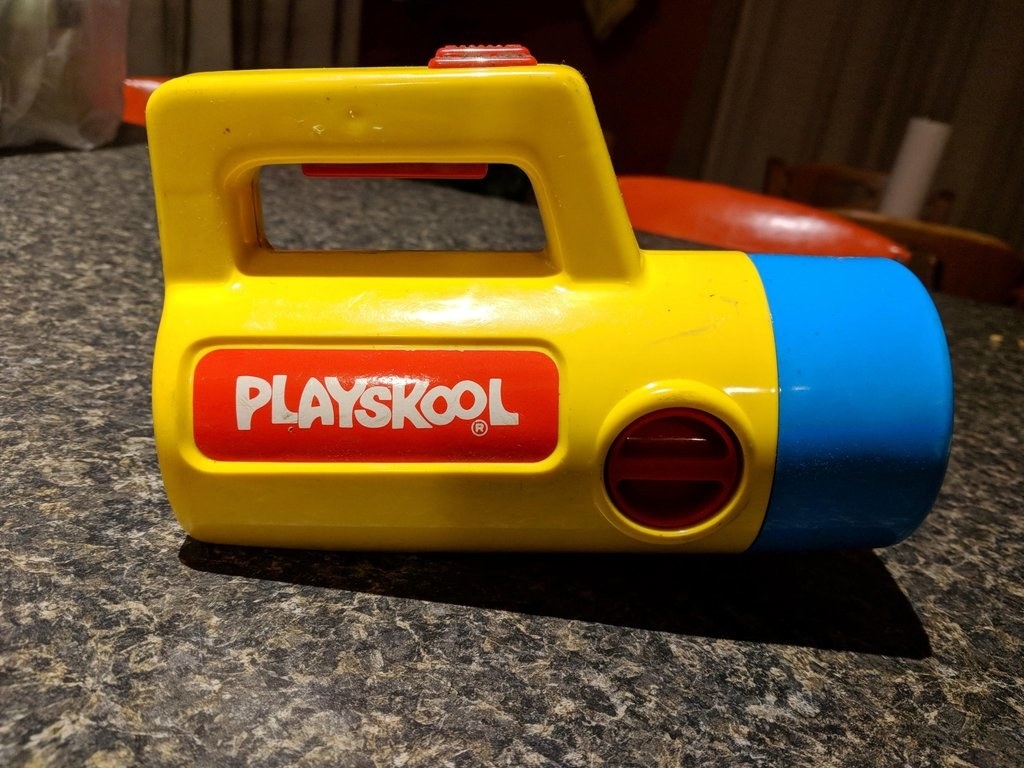 21.
The Beauty and the Beast Talk 'n View Magic Mirror, which was basically your first Magic 8 Ball: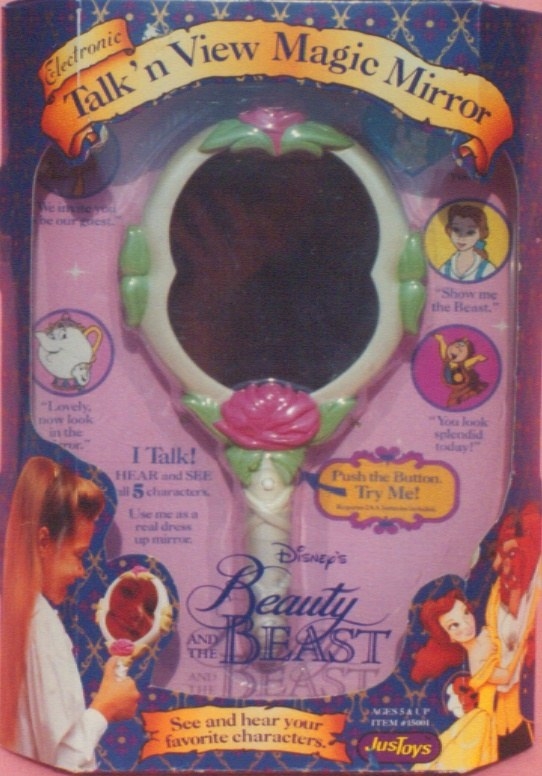 22.
The Brandy Barbie, which was so, so cool and actually looked like her: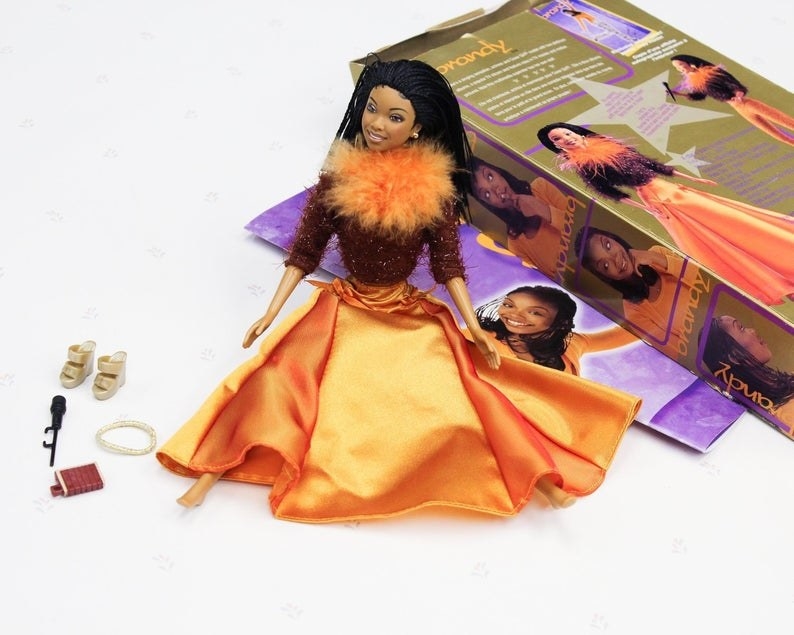 23.
Star Wars Micro Machines, which were always way too easy to lose: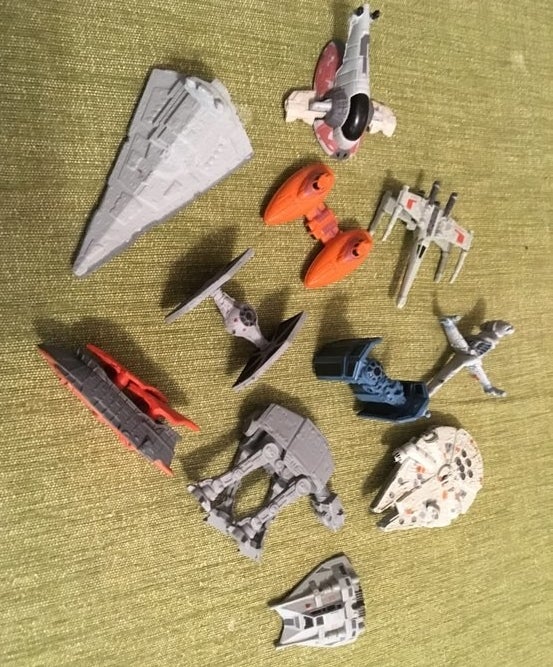 24.
Starting Lineup figures, which you were always afraid to take out of the packaging 'cause you thought they would be worth A LOT one day: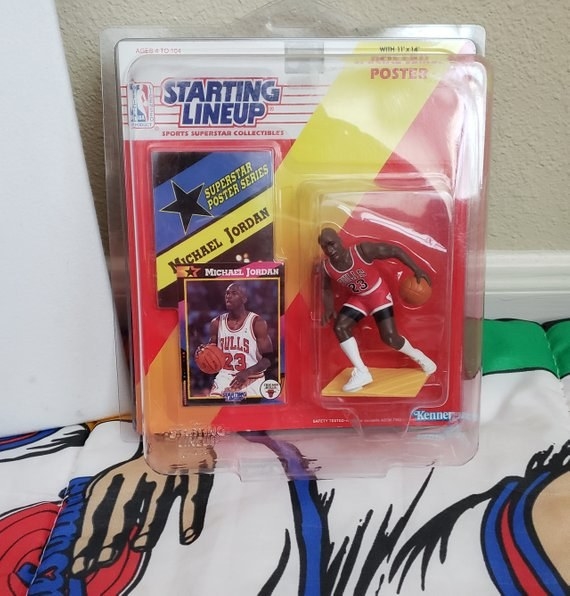 25.
The Littlest Pet Shop, which was just the cutest toy line:
26.
The random Pokémon figure, which was never as fun to play with as the cards: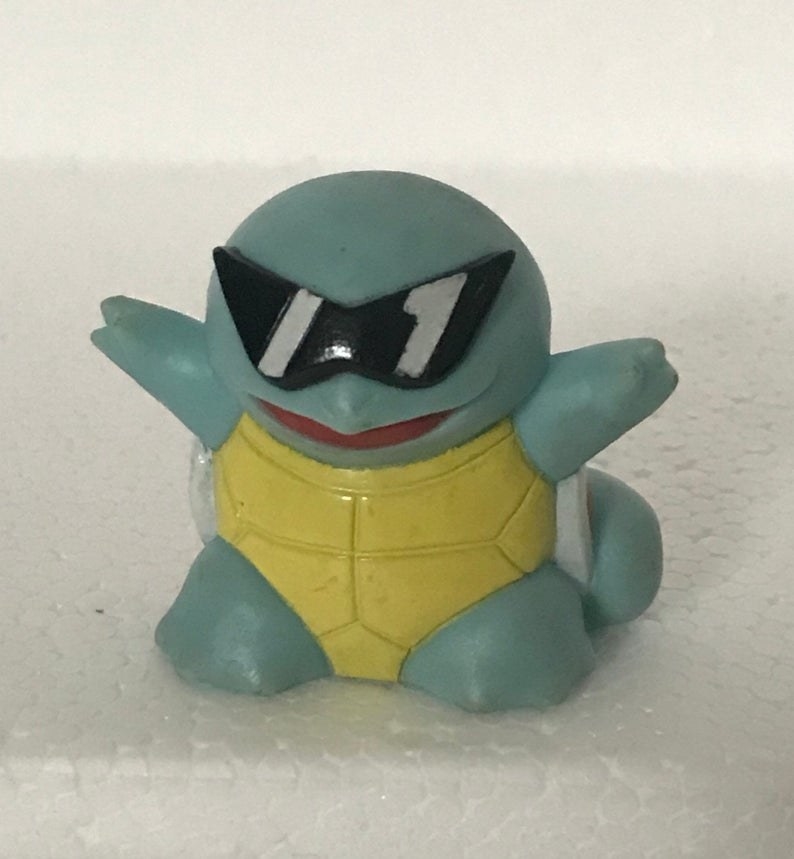 27.
The Forbidden Bridge board game, which you never actually played the way you were supposed to: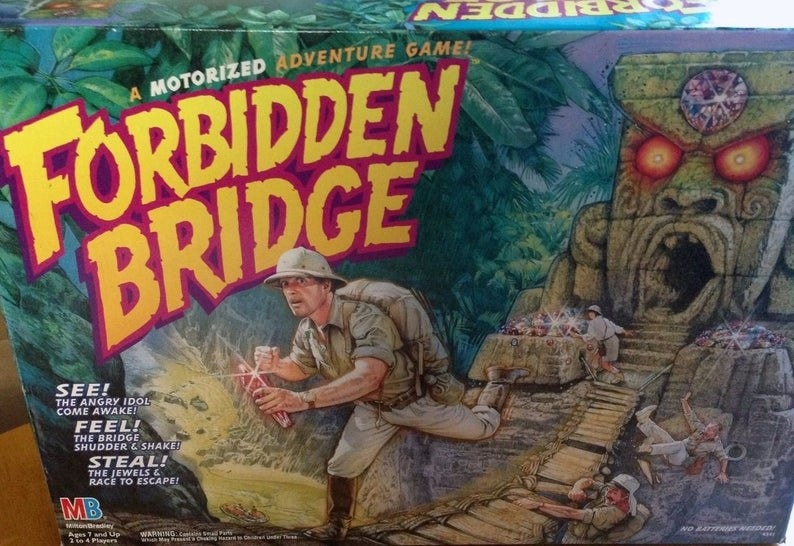 28.
A teddy bear that looked like this (aka a teddy bear that looked like it was imagined by Laura Ashley and Lisa Frank):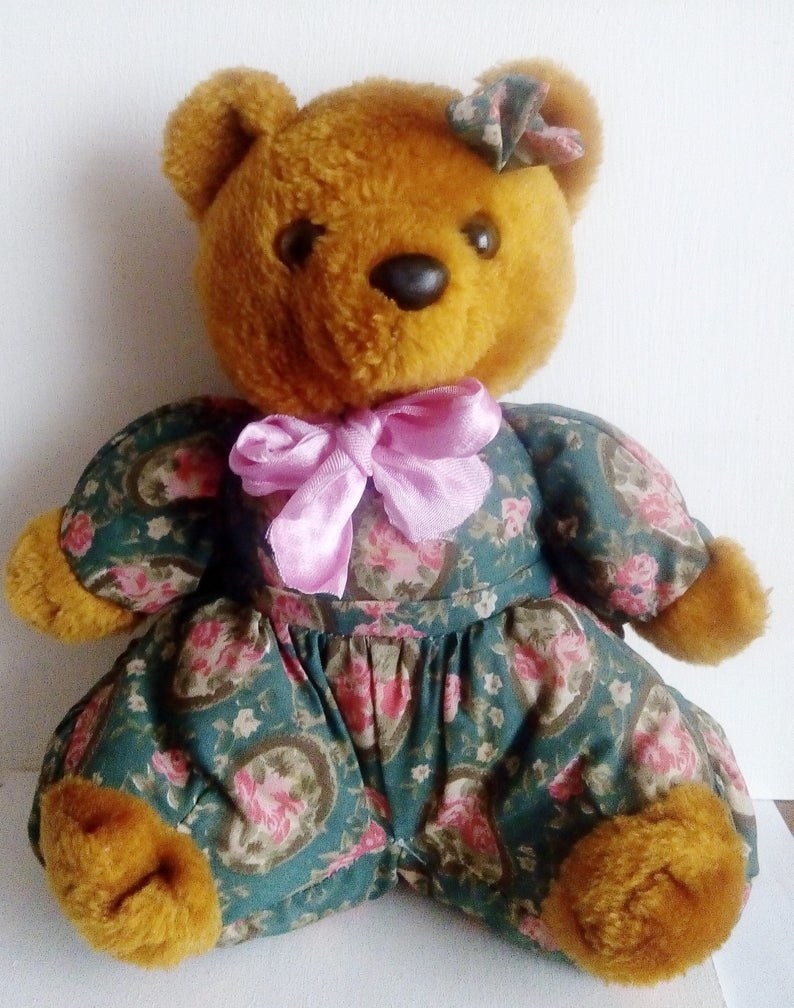 29.
Disney's Musical Princess dolls, which sounded creepy whenever the batteries ran low: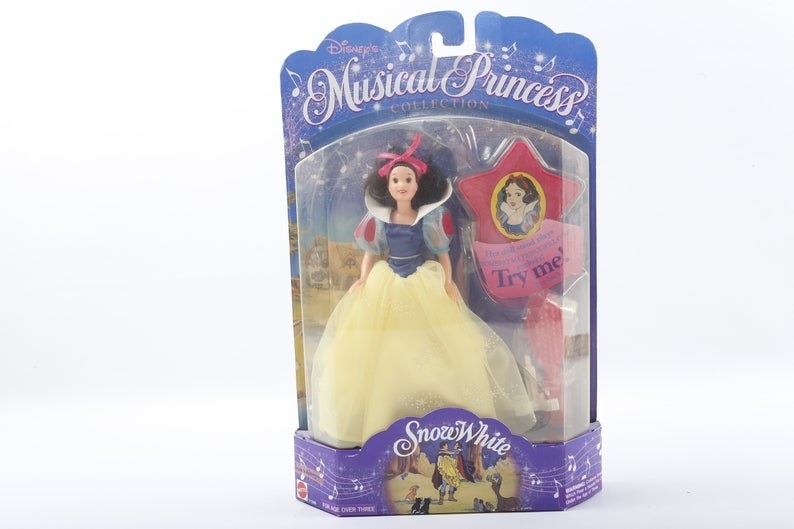 30.
These Furby Happy Meal toys, which didn't do anything other than look creepy: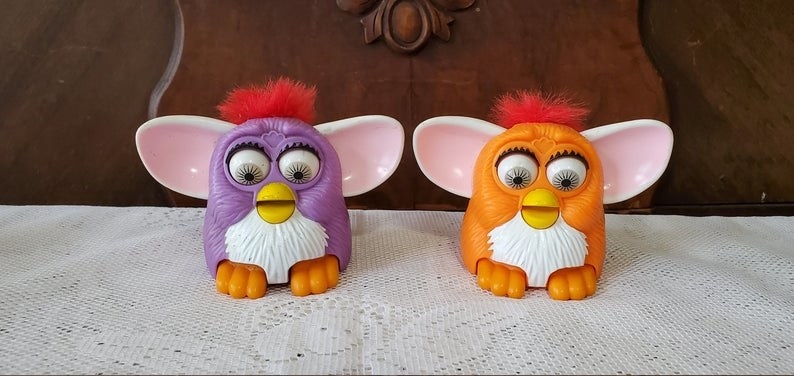 31.
The Aladdin action figures, which were as good as any other action figure line: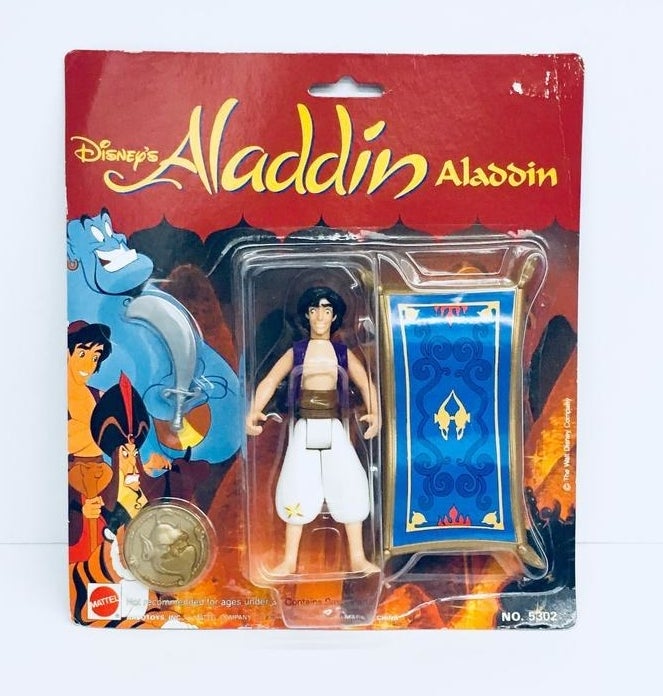 32.
A random Jack in the Box bendy toy that would somehow wind up in your toy box: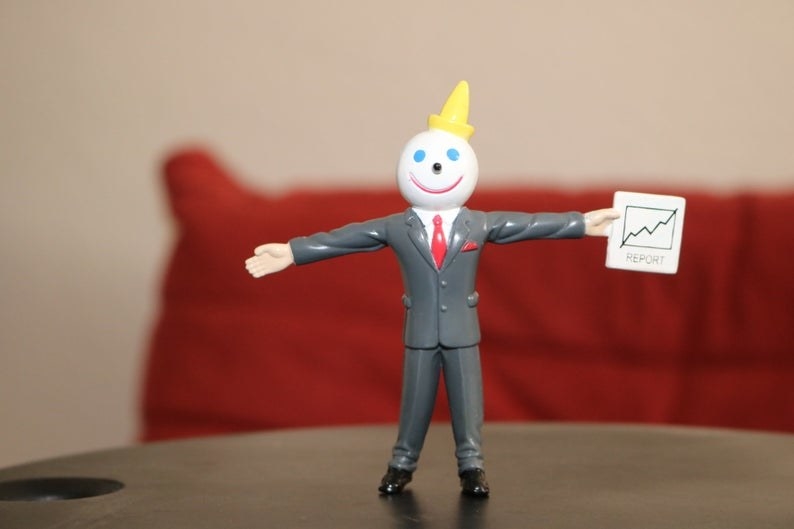 33.
And Gumby, which also somehow randomly showed up in your toy box one day: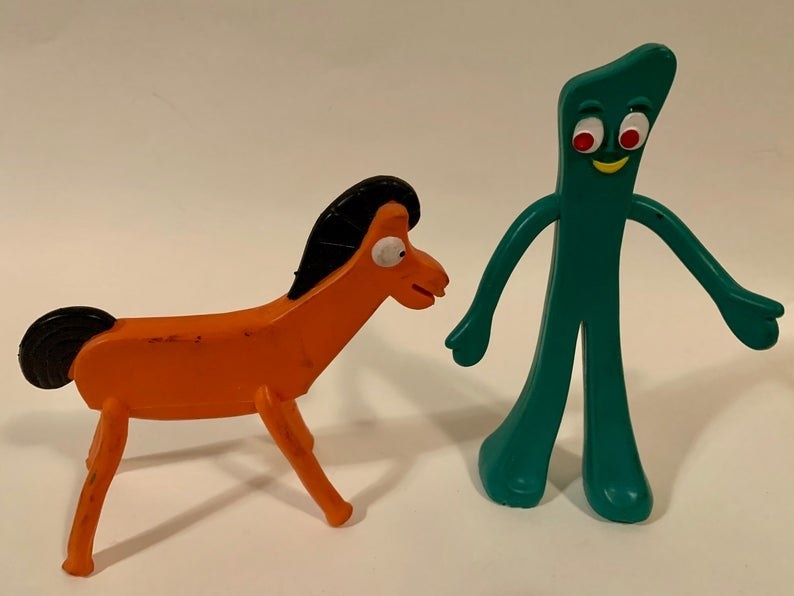 34.
Kenner-Tonka Cupcakes dolls, which smelled so delicious: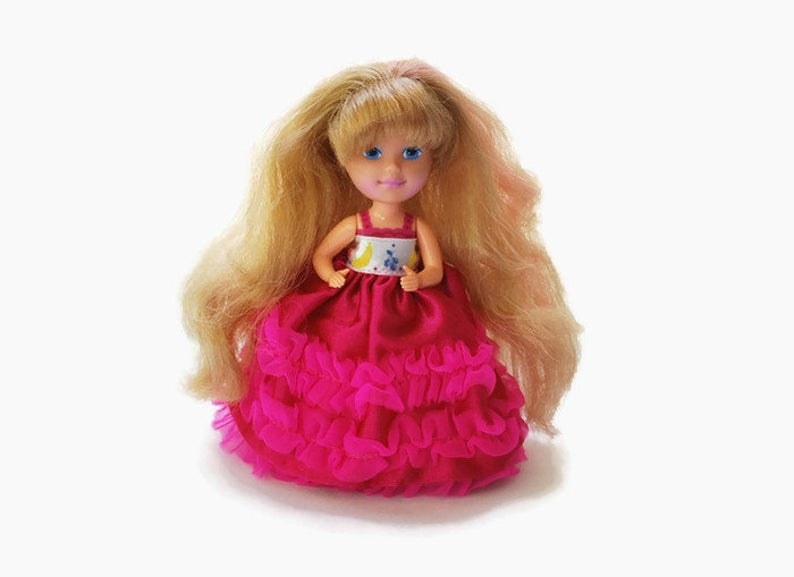 35.
Troll doll pencil toppers, which you never used as actual pencil toppers: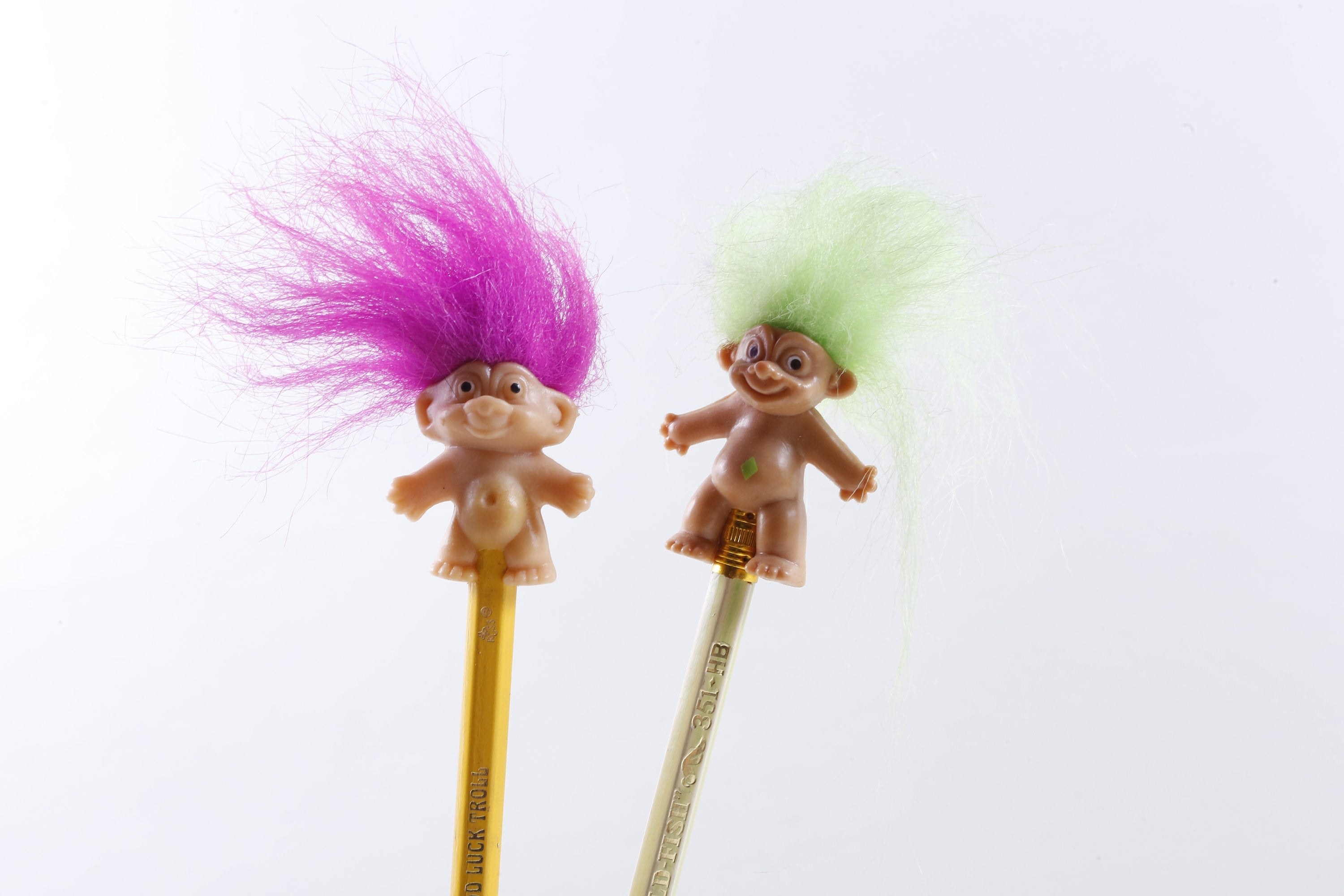 36.
The Fisher-Price Loving Family Dream Doll House, which was one of the toys you would only play at a friend's or cousin's house: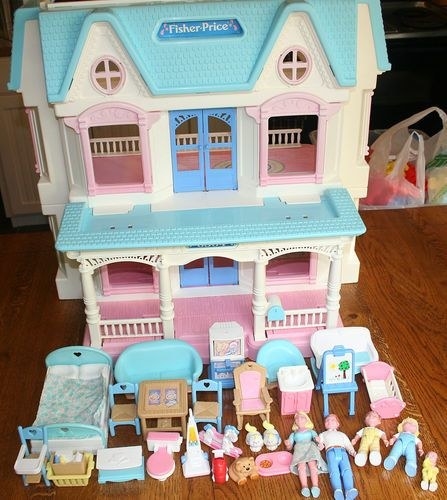 37.
K'Nex sets, which were always much harder to put together than how they were portrayed in the commercials: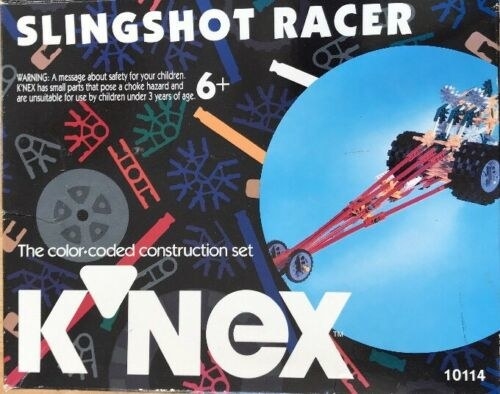 38.
The Sony cassette player, which was your first karaoke machine: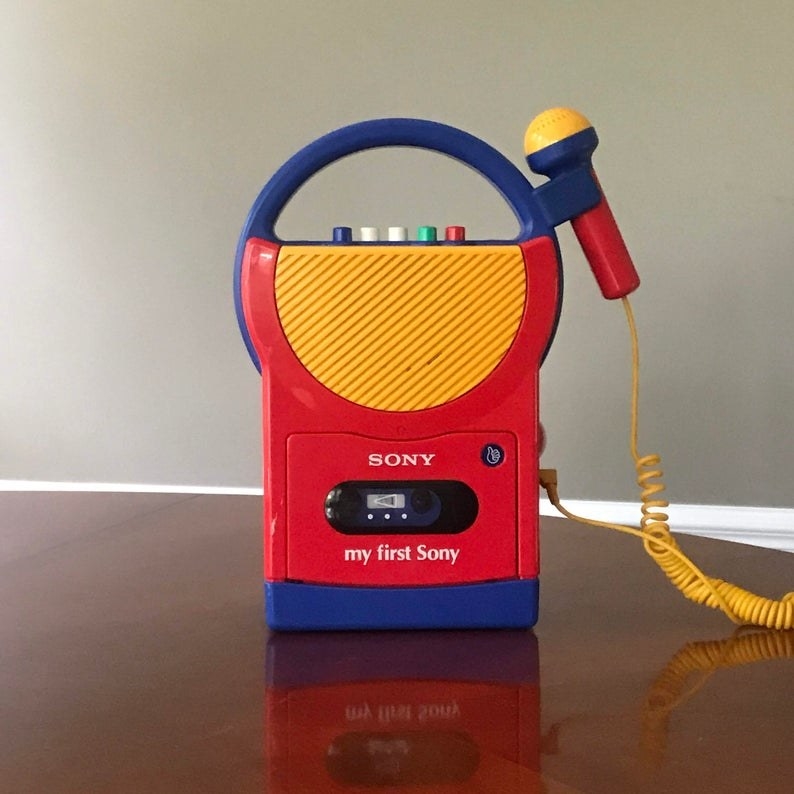 39.
A random The Lion King stuffed animal, which always sat on your bed:
40.
And finally, the Barbie Fashion Designer CD-ROM, which helped you create some seriously janky outfits for Barbie that you thought looked HOT: