The "A Goofy Movie" Director Tweeted A Bunch Of Tidbits And Behind-The-Scenes Facts About The Movie, And They'll Make You Love It Even More
A lot of Bobby's lines were improvised!
In case you didn't know, this past Tuesday (April 7), A Goofy Movie celebrated its 25th anniversary.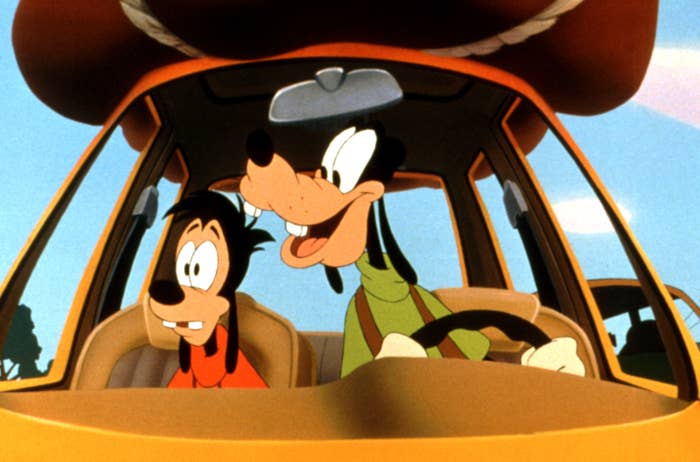 And while at the time of its release the movie was not exactly a hit, the film has gone on to become a cult classic and one of the most beloved Disney films of the '90s.
To celebrate the 25th anniversary of this now-classic film, Disney's D23 fan club held a virtual watch party last night.
And one of those participating in the virtual live watch was the film's director, Kevin Lima, who also live-tweeted during the watch. In his tweets he revealed little Easter eggs and behind-the-scenes facts about A Goofy Movie.
Below are some of my favorite tidbits I learned about A Goofy Movie.
1.
They wrote three different songs before finally landing on "After Today" as the opening number:
2.
Originally, Chad was supposed to have a bigger role and would also be fighting for Roxanne's affection:
3.
Pauly Shore (who voiced Bobby) improvised a lot of the dialogue:
4.
Also, Pauly isn't credited in the movie 'cause he asked not to be:
5.
Goofy was supposed to have a nightmare about Pete set to a song:
6.
In an earlier version of the movie, Goofy and Max were supposed to stop at a Goof family reunion:
7.
Bruce W. Smith, who went on to create The Proud Family, was a character designer on the film:
8.
Kevin was the one who voiced Roxanne's dad's growl:
9.
The producers made sure the voice actors recorded together as much as possible:
10.
These two characters, Treeny and Wendell, were supposed to appear throughout the movie:
11.
In fact, Treeny did appear once more as a backup singer for Powerline:
12.
Powerline wasn't just based on Bobby Brown; he was also a combination of Prince and Michael Jackson:
13.
The film was partially made in Paris:
14.
Unlike most Disney animated movies, there actually wasn't a lot of merchandise made for the film:
15.
The movie didn't become a hit until it was released on home video:
16.
According to Kevin, directing the movie may have been a way for him to work through some of the issues he had coming from a divorced household:
Kevin ended his live tweets with a sweet message thanking all the fans for supporting the movie over the years:
You can read more behind-the-scenes facts about the movie over on Kevin's Twitter. And I am sure it'll make you want to rewatch the movie tonight.