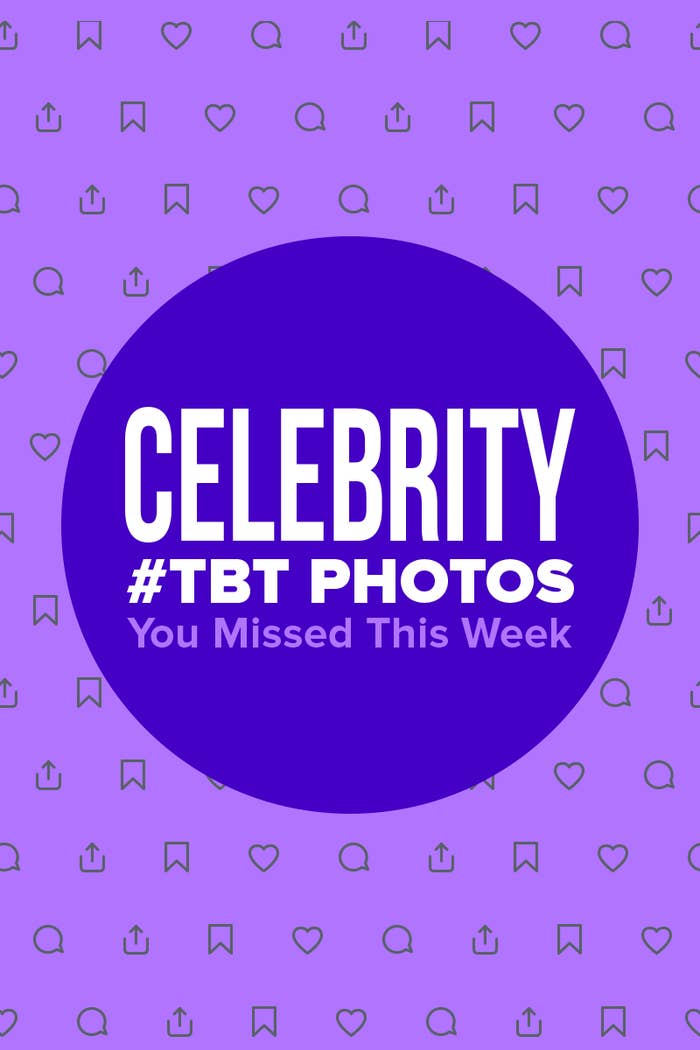 1.
Adam Levine posted his very first #TBT and shared this oh-so-early-'00s photo of Maroon 5:
2.
Lupita Nyong'o remembered when she appeared on her very first cover of Vogue, back in 2014:
3.
Zendaya shared a bunch of behind-the-scenes photos and vids from the set of Spider-Man: Far from Home:
4.
In celebration of Disneyland's 64th anniversary, Hillary Clinton shared this photo of herself, Bill, and Chelsea at the park in 1984:
5.
Naomi Campbell remembered her friend, the late Gianni Versace, on the 22nd anniversary of his death by sharing a bunch of photos of them throughout the years:
6.
Joseph Gordon-Levitt celebrated the 25th anniversary of his film Angels In the Outfield...
7.
...and the 10th anniversary of (500) Days of Summer:
8.
Gwen Stefani shared this photo of herself performing with No Doubt in the late '90s:
9.
In honor of the 41st anniversary of her album Heartbreaker, Dolly Parton posted these dreamy-glam pic of herself taken for the cover:
10.
Pee-wee Herman (aka Paul Reubens) shared this photo of himself alongside Italian actor Valeria Golino and Arsenio Hall at the premiere of his film Big Top Pee-wee:
11.
Reese Witherspoon shared this clip of herself in the early '90s talking about renting laserdiscs in 30 years (LOL):
12.
Michelle Pfeiffer shared this photo of herself taken in 1978:
13.
Natalie Portman posted this summery photo of herself taken in the early '00s:
14.
Rob Lowe shared this photo of himself and Tom Cruise on the set of their classic 1983 film, The Outsiders:
15.
And finally, in honor of San Diego Comic-Con happening this weekend, Mark Ruffalo shared this photo of Chris Hemsworth, Tom Hiddleston, and Taika Waititi taking a nap before arriving SDCC to promote their film Thor: Ragnarok: