Here Are 15 Great Celebrity #TBT Photos You Need To See This Week
A photo of a 19-year-old JVN kicks off this week's #ThrowbackThursday!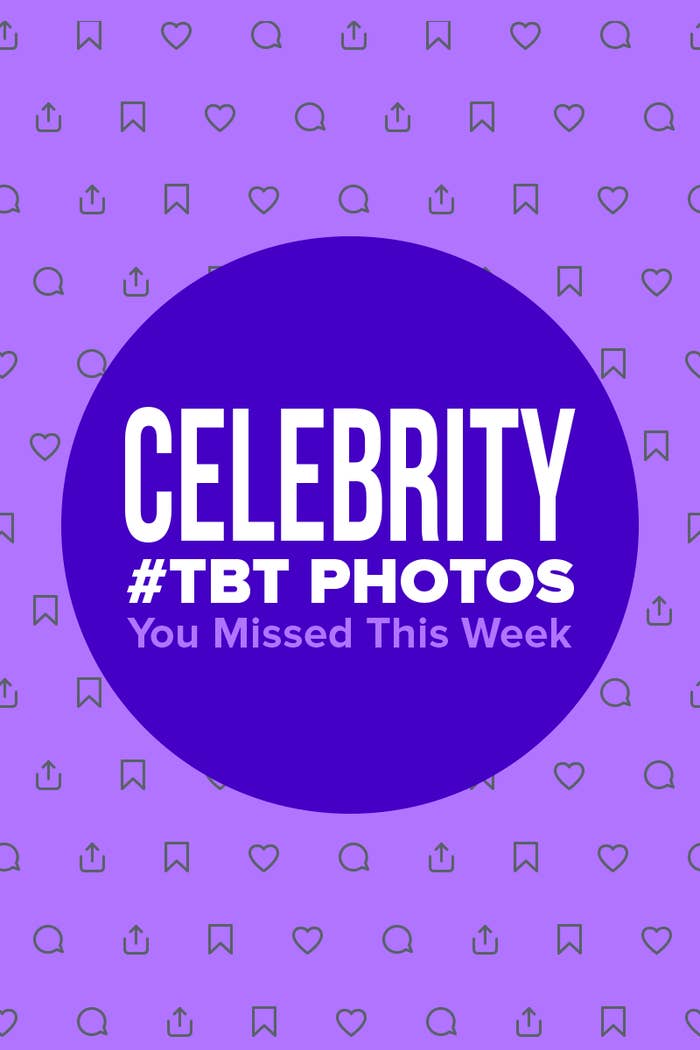 1.
Jonathan Van Ness shared this photo of himself from 2005 — back when he had short hair:
2.
January Jones had a strange dream thanks to this moment when Leonardo DiCaprio stepped on her gown at the 2016 Screen Actors Guild Awards:
3.
In honor of the Met Gala, Naomi Campbell shared this photo of her attending the event with Andre Leon Talley in 2006:
4.
Tegan and Sara posted this photo of themselves in high school in the late '90s:
5.
Will Smith celebrated the birthday of his younger twin siblings, Harry and Ellen, by sharing this cute photo of the three of them in the '70s:
6.
Lea Michele posted this photo of herself and Emma Roberts at her rehearsal dinner back in March of this year:
7.
Miss Piggy remembered her first film, 1979's The Muppet Movie:
8.
Speaking of Miss Piggy, Michelle Pfeiffer remembered when she guest-starred on Muppets Tonight in 1996:
9.
Sofía Vergara posted this photo of herself from the '90s:
10.
Lin-Manuel Miranda gave us a slightly different #TBT — he shared his McDonald's name tag from when he worked there in the '90s:
11.
Justina Machado shared this photo of herself and her BFF in the '90s:
12.
Shane West posted this photo of himself and Mandy Moore at her Hollywood Walk of Fame ceremony earlier this year:
13.
Barbra Streisand shared this photo of herself from the early '70s:
14.
Jimmy Fallon posted this photo of himself alongside SNL pals Amy Poehler, Paula Pell, and Tina Fey in the early '00s:
15.
And finally, Lisa Kudrow shared these photos of her son, Julian, in honor of his 21st birthday: