12 Celebrity #TBT Photos You Might Not Have Seen This Week
A photo of Jennifer Aniston as a toddler kicks off this week's #ThrowbackThursday!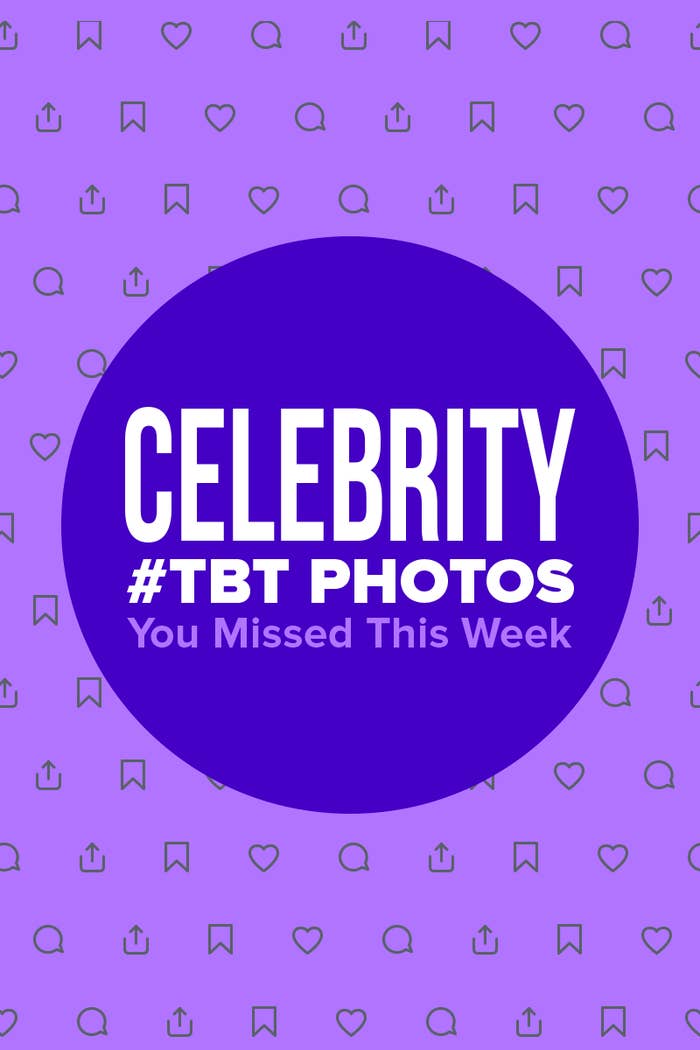 1.
Jennifer Aniston shared this oh-so-cute photo of herself looking pensively out a window in the early '70s:
2.
Eva Mendes posted this photo of herself on Christmas morning in the early '80s:
3.
Billie Joe Armstrong reposted this photo of himself in the '80s vs. him today:
4.
Barbra Streisand shared this photo of herself in the studio during the recording of her album Butterfly, in 1974:
5.
Natalie Portman remembered her 1996 film, Beautiful Girls:
6.
Gillian Anderson posted this photo where she had NO idea what was going on:
7.
Lenny Kravitz shared this photo of himself performing in the early '90s:
8.
Salma Hayek posted these photos that were part of a photoshoot taken in the '90s:
9.
Marlo Thomas gave us a #TBT to her classic '60s TV series, That Girl:
10.
Kerry Washington shared this photo of herself and Will Ferrell after they starred as The Jeffersons' Helen and Tom Willis in Live in Front of a Studio Audience earlier this year:
11.
Dolly Parton posted this photo of herself alongside her fellow country music legend and friend, Loretta Lynn, in the '70s:
12.
And finally, Pitbull took it back to the bop-tastic song he and Kesha released in 2013, "Timber":