1.
On November 9th, 1985, Madonna hosted the 11th season premiere of Saturday Night Live. The episode not only marked her first ever appearance on the show, but is also the only episode she has ever hosted to date.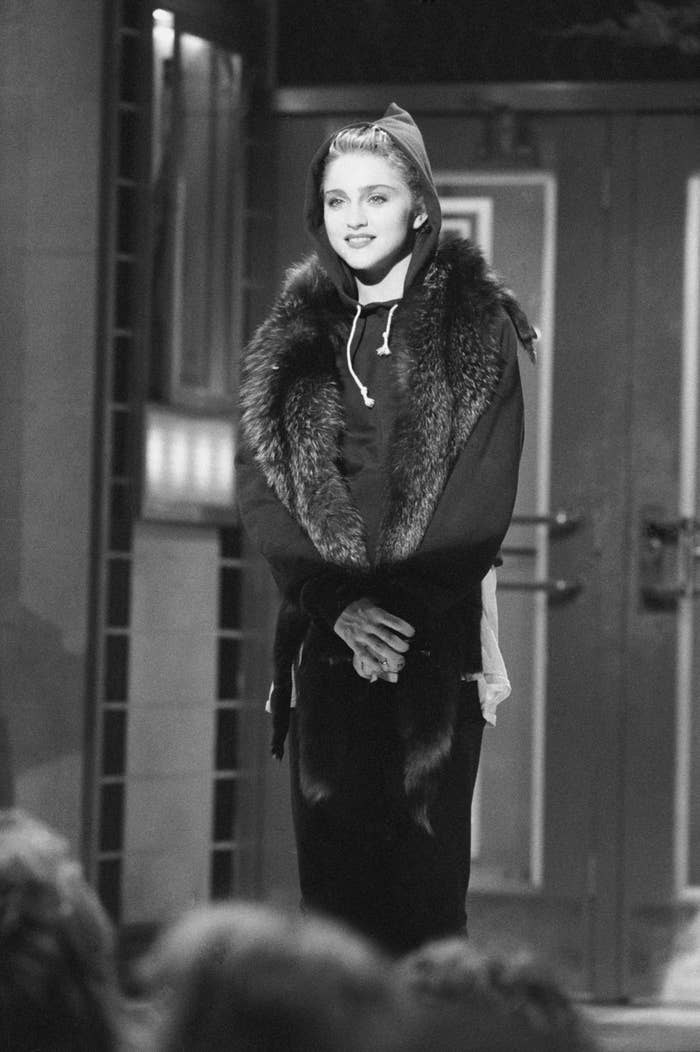 2.
During the opening monologue she poked fun at her recent wedding to Sean Penn.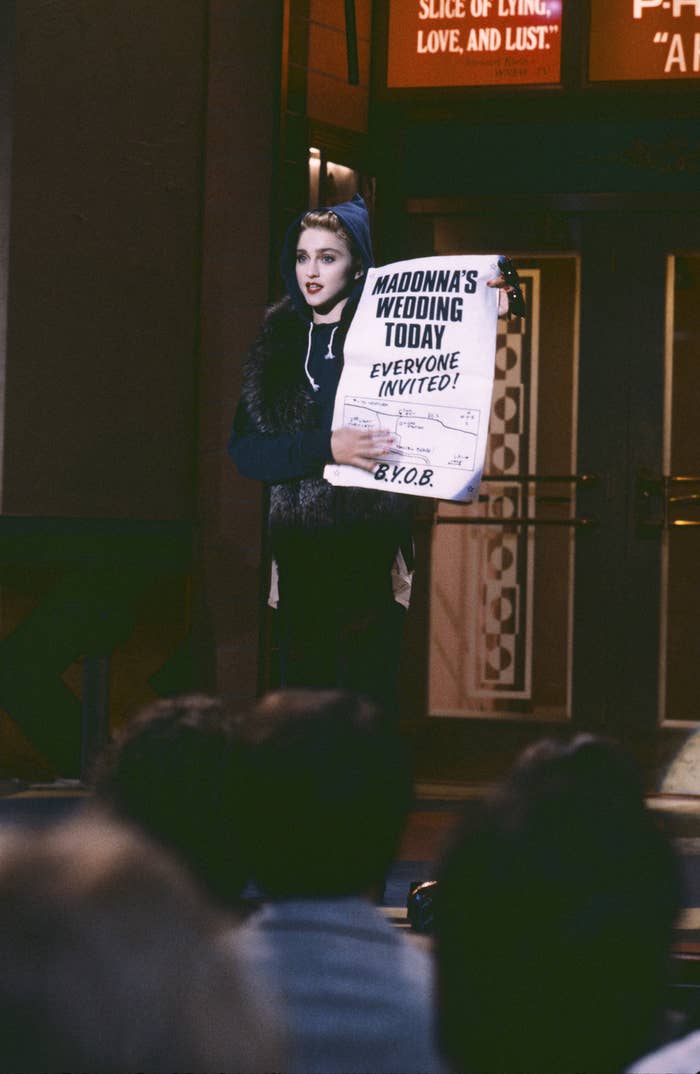 3.
Terry Sweeney as 'Clint Weston' and Madonna as 'Melinda Zumont' in the sketch "Pinklisting," which was social commentary on the growing paranoia of AIDS in Hollywood.
4.
Getting some early practice on perfecting her faux British accent while playing Princess Di in the sketch "Nancy Reagan Meets Charles & Di."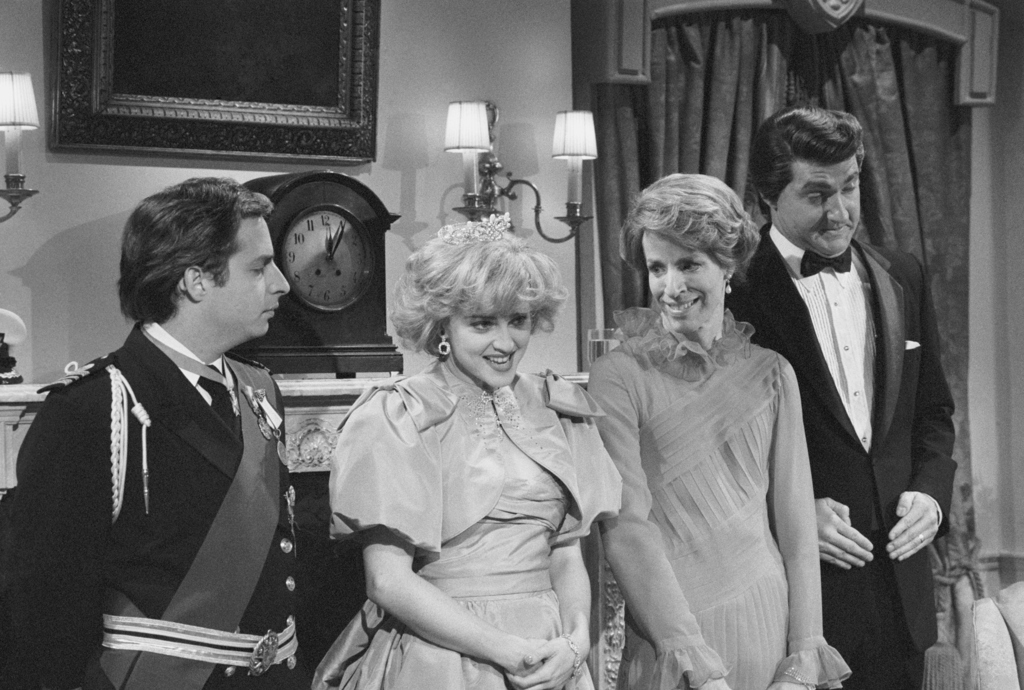 5.
The sketch was a parody of Who's Afraid of Virginia Woolf? and featured Jon Lovitz as Prince Charles, Randy Quaid as Ronald Reagan, and Terry Sweeney as Nancy Reagan.
6.
Working as an assistant to Penn & Teller, during the duos guest performance.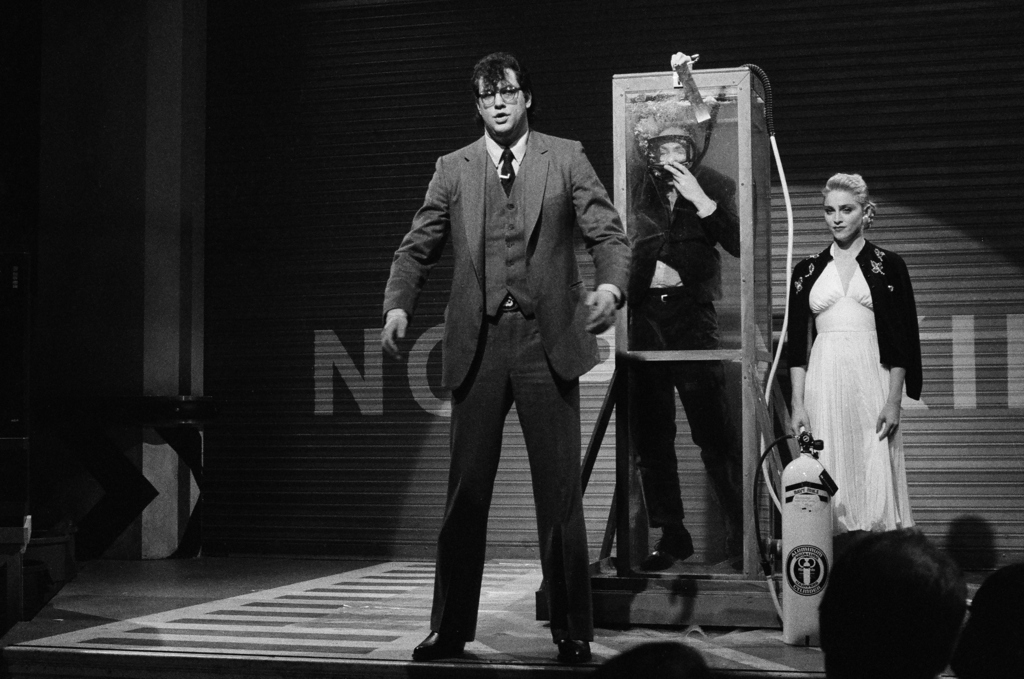 7.
Giving off some "La Isla Bonita" vibes as 'Marika' in the sketch "El Spectaculare De Marika."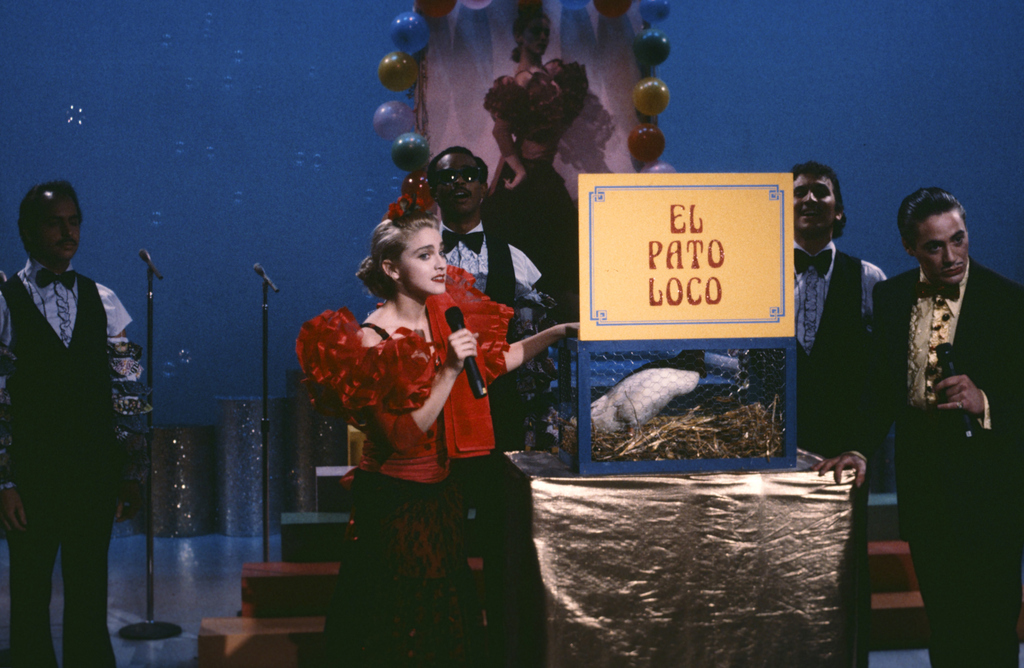 8.
She also did a Latin style cover of A-ha's "Take On Me," with background vocals provided by Jon Lovitz, Damon Wayans, and Robert Smigel.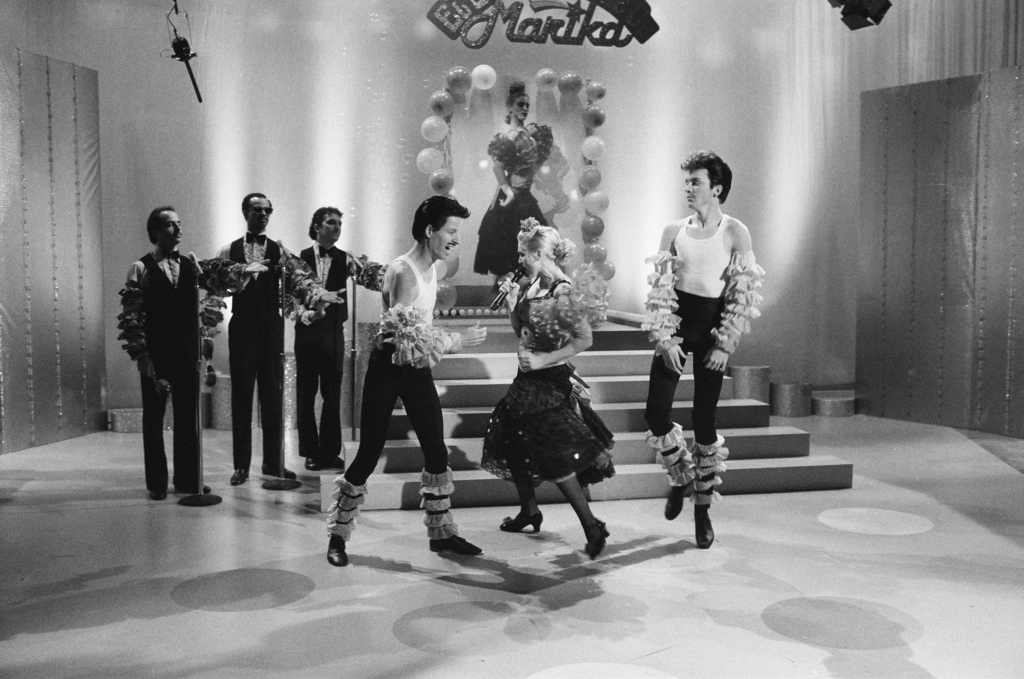 9.
But more importantly, she shared the stage with Robert Downey Jr.!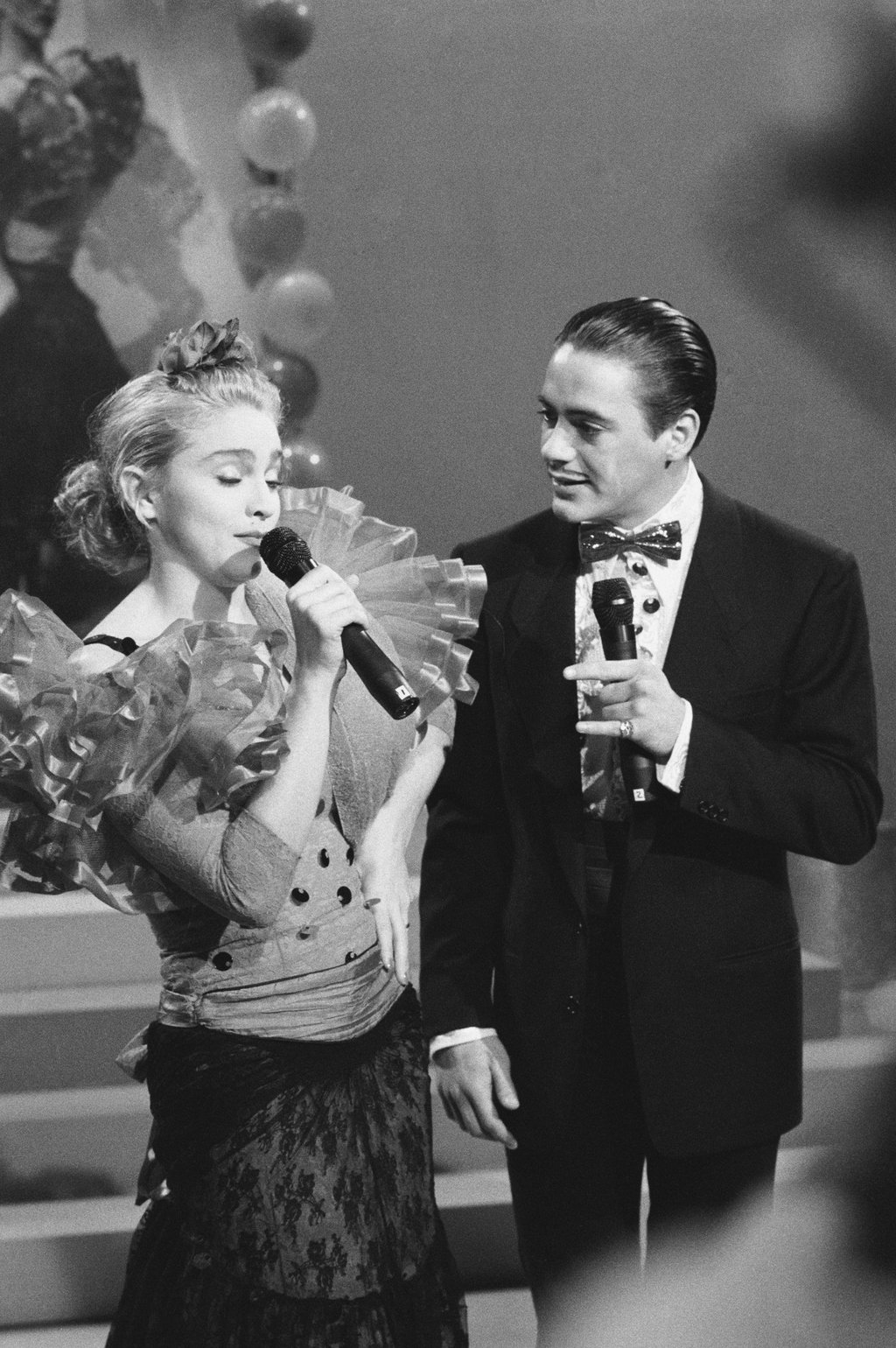 10.
Channeling Marilyn Monroe in the "National Inquirer Theatre" sketch, with Anthony Michael Hall as Bobby Kennedy, and Randy Quaid as John F. Kennedy.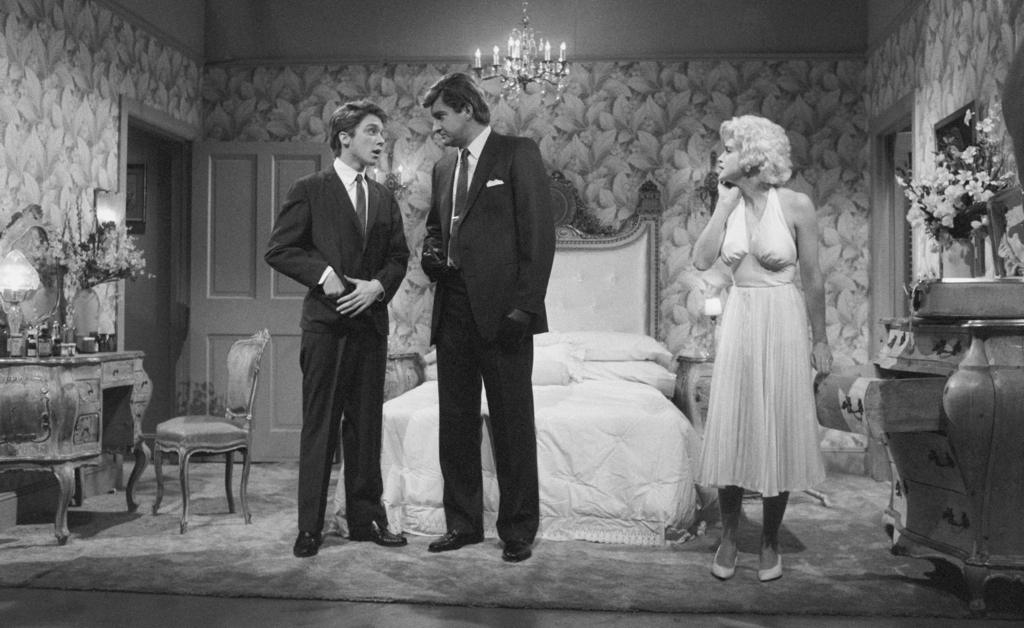 11.
Taking her final bows during the closing credits with SNL cast members: (L-R) Jon Lovitz, Danitra Vance, Nora Dunn, Terry Sweeney, Randy Quaid, Joan Cusack, Dennis Miller, Anthony Michael Hall, and Robert Downey Jr.