Lakewood High School in Lakewood Colorado recently posted a lip dubbed version of Katy Perry's "Roar". The video was Directed and Produced by student body President Courtney Coddington and Filmed and Edited by Gavin Rudy. It includes more than 2000 students and faculty and was recorded all in one take! They are entering part of their video to the Good Morning America contest to get Katy Perry to preform at their school, but they would like to see Perry preform at a local event center to raise money for Flood Victims in Colorado if their school wins.
Roar!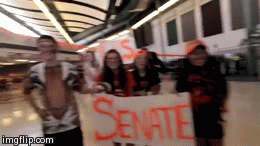 Even Katy Perry has seen it!

Twerk it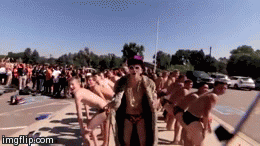 You make Colorado proud LHS, Go Tigers!