Chinese swimmer Sun Yang has been the topic of criticism and controversy ever since Australian swimmer Mack Horton called him a "cheat" on day one of the Olympics.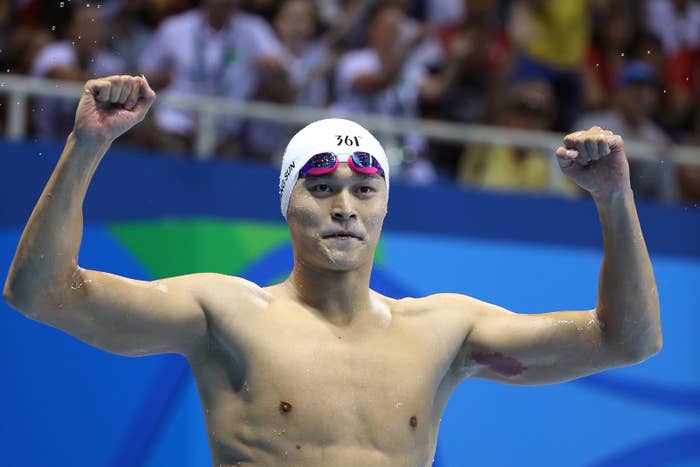 French swimmer Camille Lacourt hit out at Sun Yang on Tuesday, saying the 200-metre freestyle champion "pissed purple".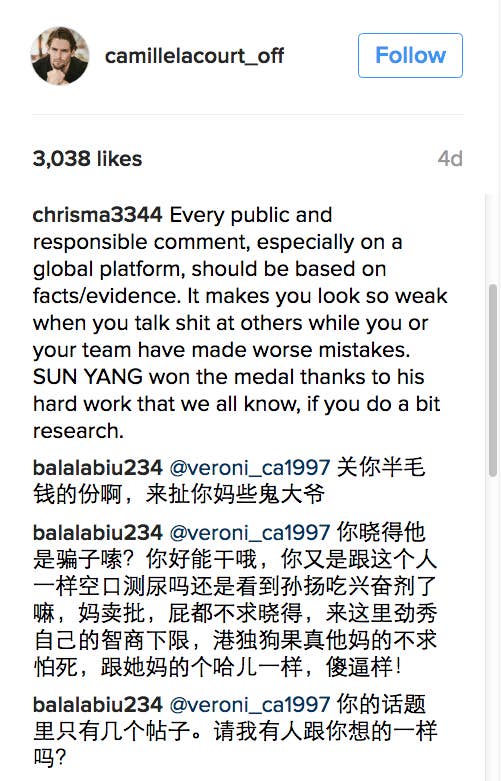 During all of this, Sun Yang's huge Chinese fanbase (he has 24 million followers on Weibo) sent messages of hate and abuse to both Horton and Lacourt on social media.
BuzzFeed News spoke to Chinese swim fans to ask them why Sun Yang means so much to them and why he warranted such intense defence.
Zhu Yue was one of thousands of people using Twitter to blast the social feeds of Horton and Lacourt. She said she had an "anger towards Horton" because he had showed a lack of respect.
Supgirlll10.7 was using Instagram to swarm the accounts of both Horton and Lacourt. Her protection of Sun Yang was about more than the Olympics.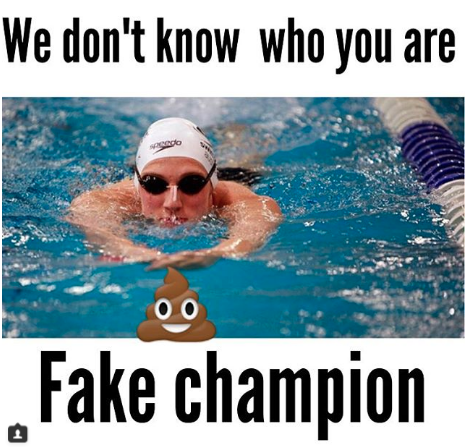 Sun Yang and Horton will meet again in the 1,500-metre men's freestyle race on Saturday. Sun is the current world record holder in the event, and has described himself as the "1500-metre king".