After months of build-up, Australians found out the result of the nation's same-sex marriage survey today with the "yes" vote winning with 61.6% of the vote.
People packed out event spaces across the country but in parliament, the nation's politicians gathered in rooms to hear the result.
One such politician was gay Labor senator Penny Wong, the leader of the opposition in the Senate. Here she is when the results were read out:
Pictures from the room where Labor senators gathered to hear the results show Wong overcome with emotion — and understandably so. The South Australian has been an inspiration for LGBT Australians for years.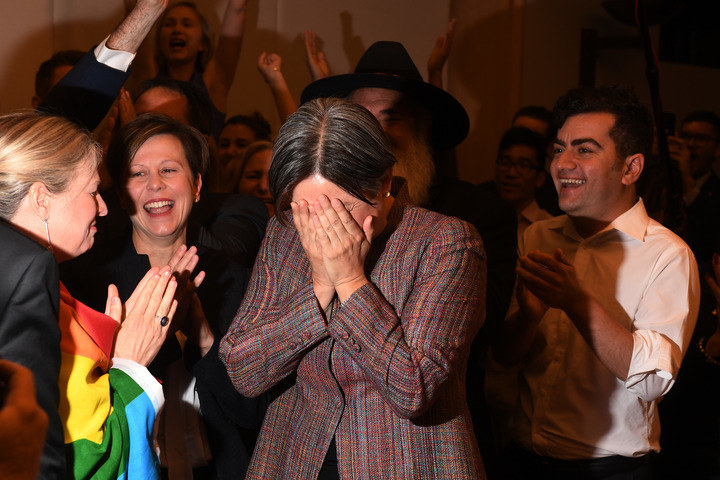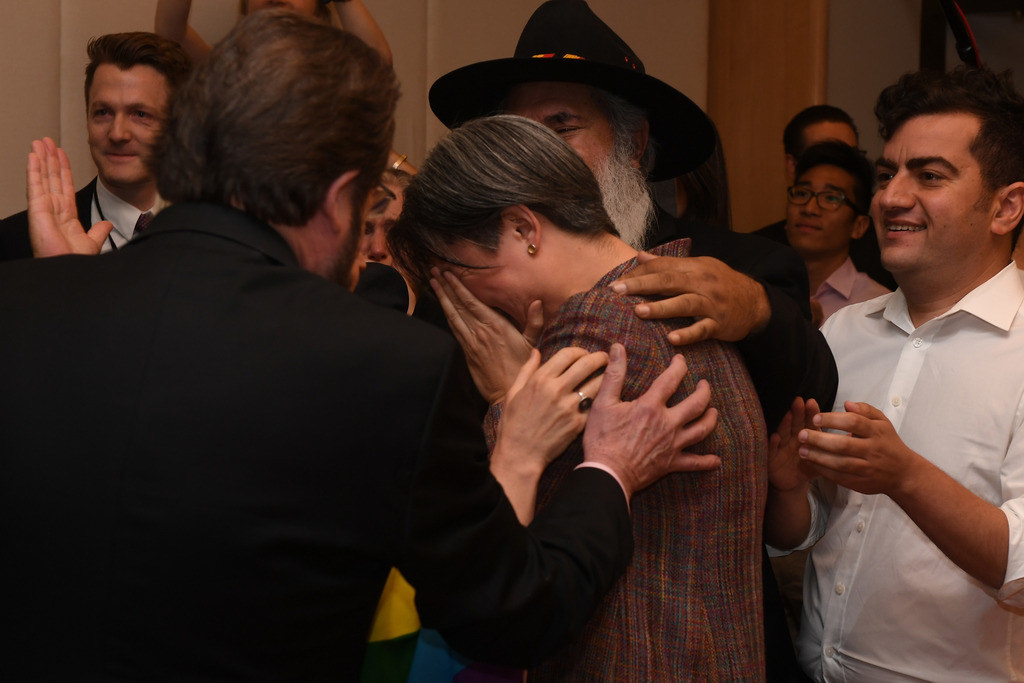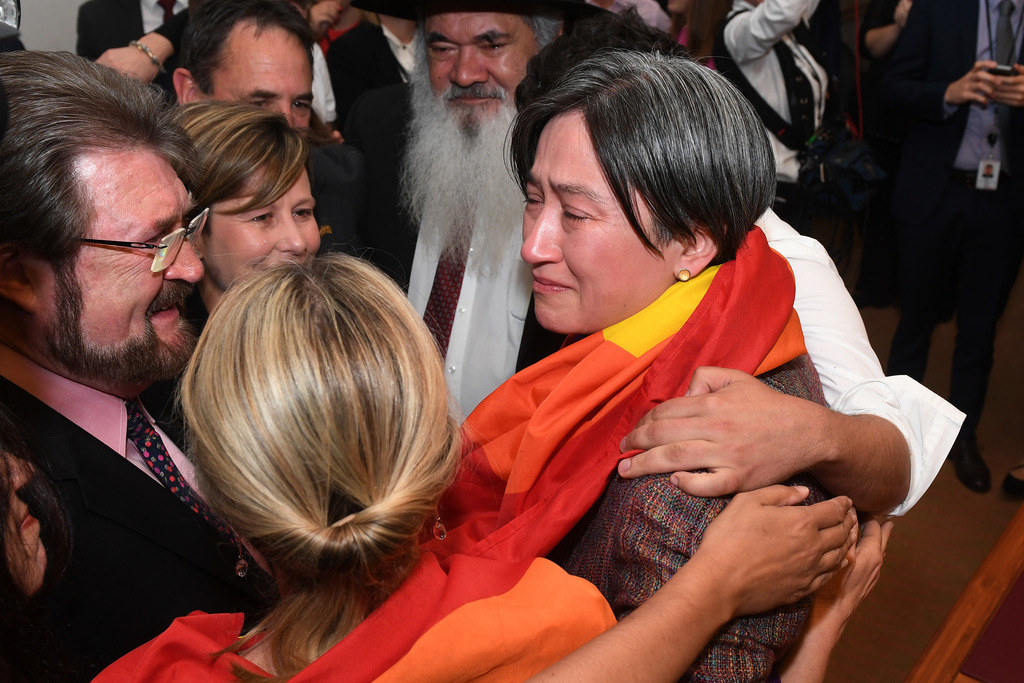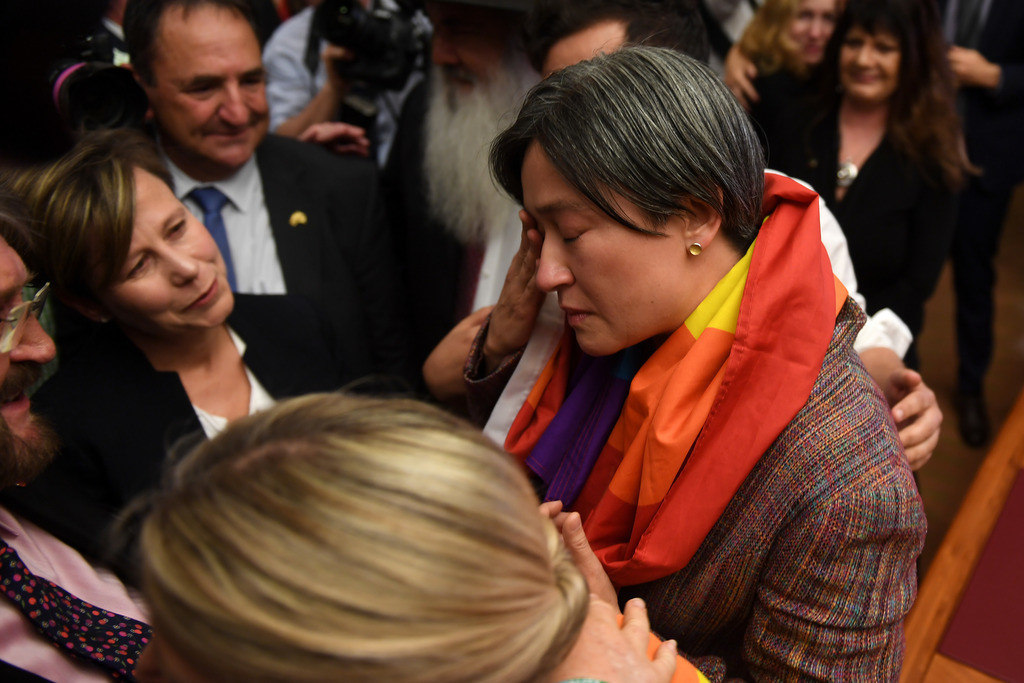 While the survey did return a "yes" result, there's still a way to go to fully legislating same-sex marriage in Australia. Shortly after the results were announced, prime minister Malcolm Turnbull said there was an aim to have legal same-sex marriage before Christmas.