Fiji Wins First Olympic Medal Ever In Historic Rugby Sevens Victory
The Fiji Rugby Sevens team wins the nation's first Olympic medal (and a gold one at that).
The Fiji rugby sevens team has claimed victory over Great Britain 43-7 and won its first ever Olympic medal in the process.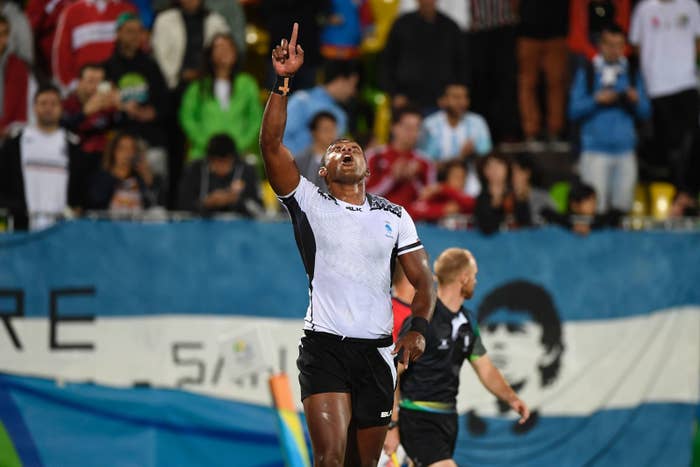 Dominating from the outset, the Fijians never looked like losing the final, kicking the ball dead with 20 seconds to spare.
Businesses across Fiji shut down for the morning to watch the historic moment, and people are already calling for the day to become a national holiday.
UPDATE: Fiji prime minister Frank Bainimarama has announced a national public holiday next Thursday to celebrate the historic victory.
"They're all celebrating (back home), they've been celebrating for the last three days," he told reporters.
"We've got celebrations programmed for when (the team) return ... We are all proud to be Fijians right now."