People Are Wishing Pauline Hanson "Eid Mubarak" At The End Of Ramadan
The reaction comes following Hanson's hugely viral dismissal of a halal snack pack on the weekend.
Australians are taking to social media to wish Queensland's newest senator, One Nation leader Pauline Hanson, Eid Mubarak.
The One Nation party is staunchly "anti-multiculturalism". Hanson has previously said she believes Islam's "religious aspect is a fraud".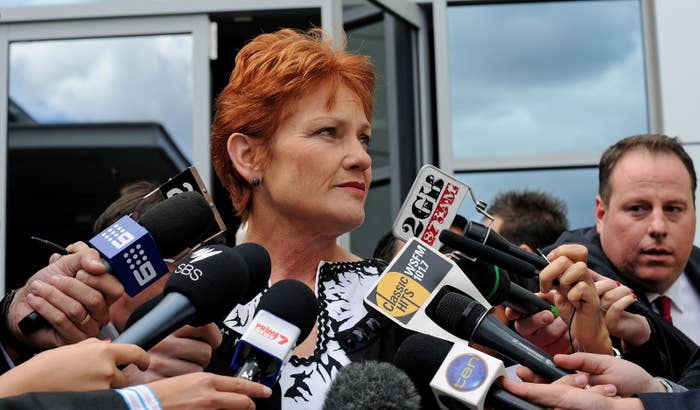 On election night, Hanson angrily rejected an offer from Labor senator Sam Dastyari to eat a halal snack pack with him. The video of their exchange has since been viewed almost two million times.
Currently, Hanson's personal Facebook page is being flooded with people wishing her Eid Mubarak.

And Twitter users are also wishing the One Nation leader well.
As many as three One Nation members, including Hanson, could claim senate seats in Queensland once counting is finalised, which would make her a powerful figure in the next parliament.