Caster Semenya Blitzes The Field To Win Women's 800-Metre Gold
The South African does one better on the silver medal she won in London and achieves a personal best in the process.
South African Caster Semenya has powered past other competitors in the Women's 800-metre final today to win gold.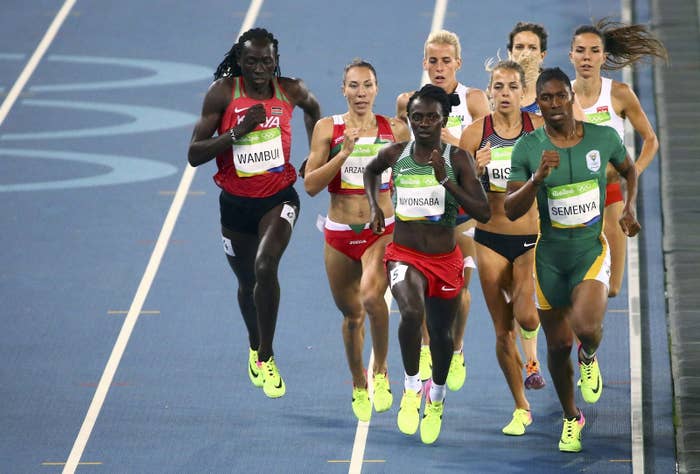 Semenya blitzed the field in the final 300 metres, finishing with a time of 1:55.28, a personal best and a South African record.
The South African was the favourite to win the race, being a force within women's running since the 2009 world track and field championships. Semenya won silver in the same event at the London Olympics in 2012.