This is Ketan Joshi. Joshi is a data analyst and communications advisor at a science agency. He's also a writer and Twitter user.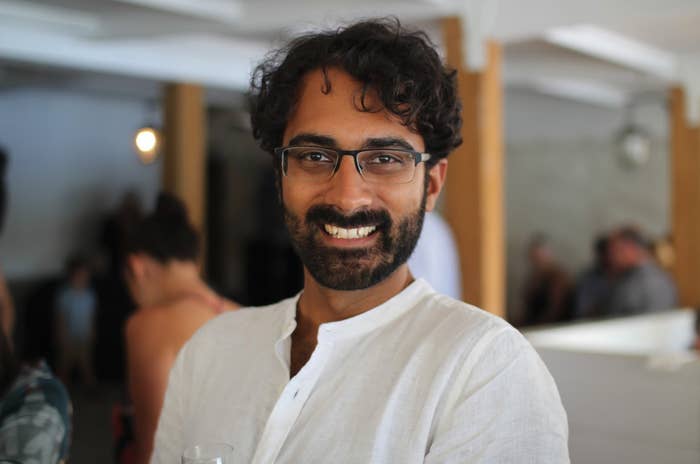 For the last few days Joshi's been copping some pretty intense abuse online from a bunch of angry fans of The Simpsons who are upset about Apu.
It's...a whole thing.
A few days ago Joshi tweeted about Hari Kondabolu, the American comedian and filmmaker whose latest documentary, The Problem With Apu, focused on The Simpsons character Apu Nahasapeemapetilon. Kondabolu's film also dissected the depiction of South Asians in Western culture.
While Kondabolu's doco opened up an interesting discussion on the role of stereotypes in pop culture of the past, the response from the creators of The Simpsons was derided as "toothless".
Kondabolu has been copping abuse online for months, ever since his movie was released.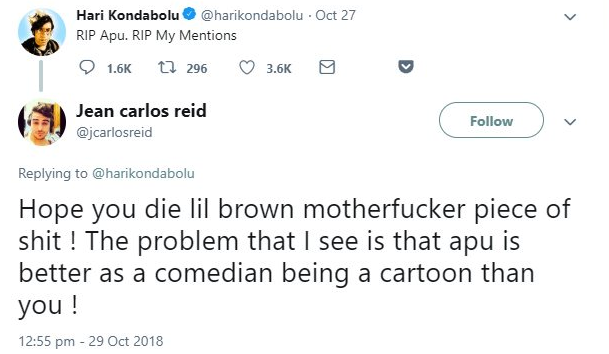 So Joshi decided to point out the irony in Kondabolu's abusers using racial insults: "Do you think there's any chance these people are going to realise that racially abusing @harikondabolu because The Simpsons are writing out Apu is kind of proving the point about how Apu is a lightning rod for insane, swivel-eyed racists?" he tweeted.
As you can imagine, Joshi's tweet went over really well with the people already upset about Kondabolu's film.
In an apparent attempt to prove that Joshi is wrong and that they aren't racist, a lot of people have spent the last few days tweeting racist abuse at him.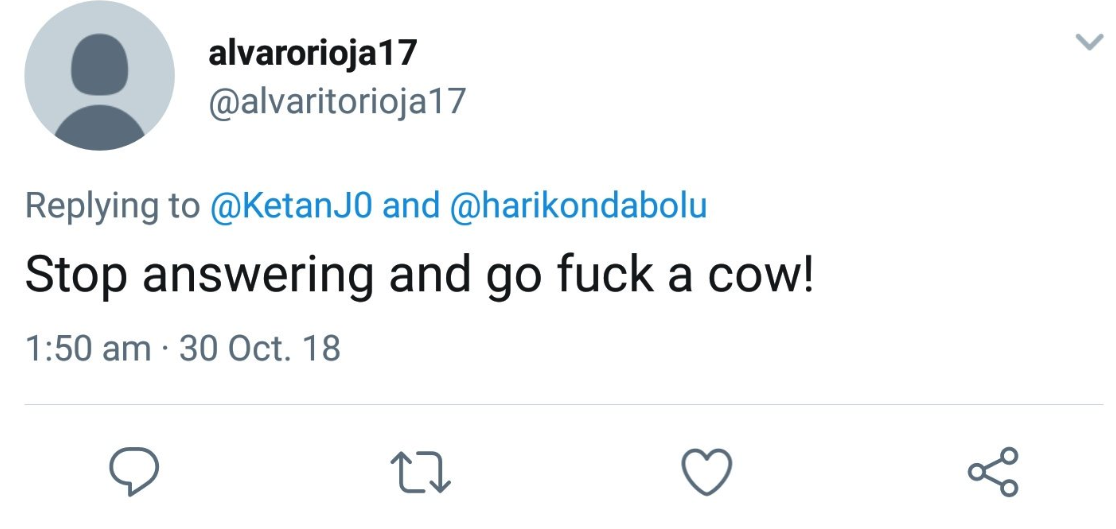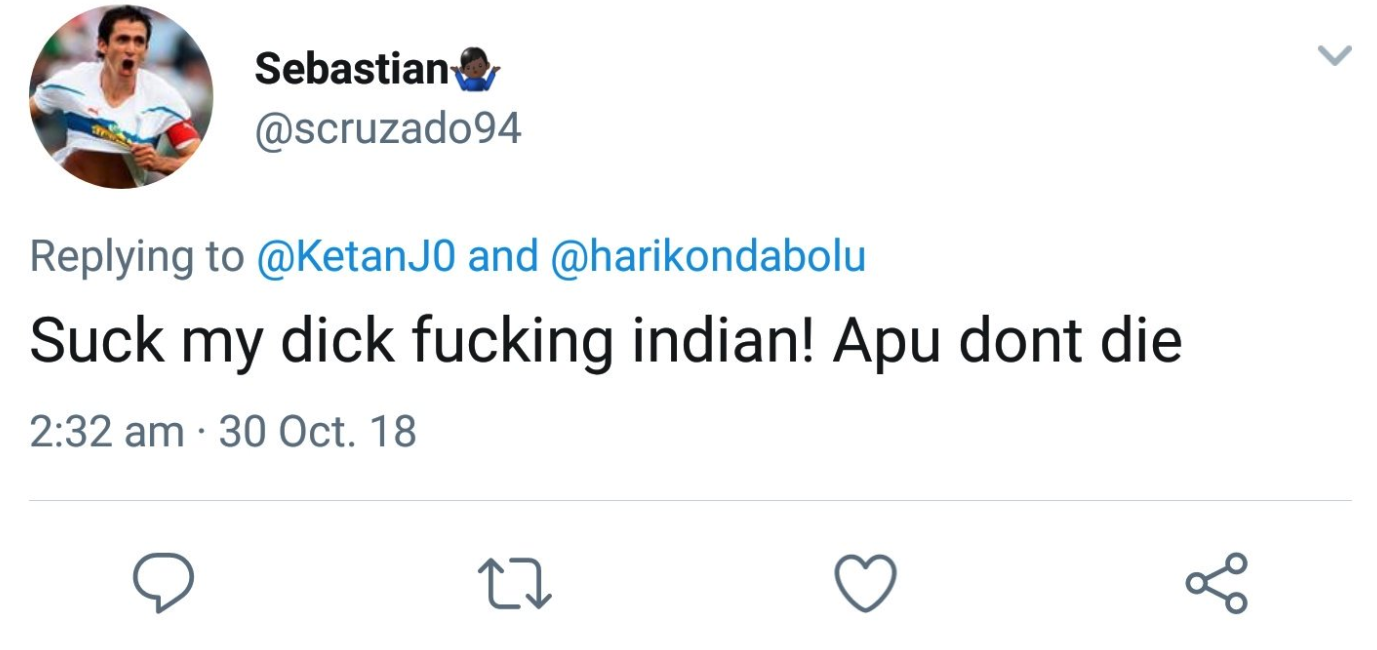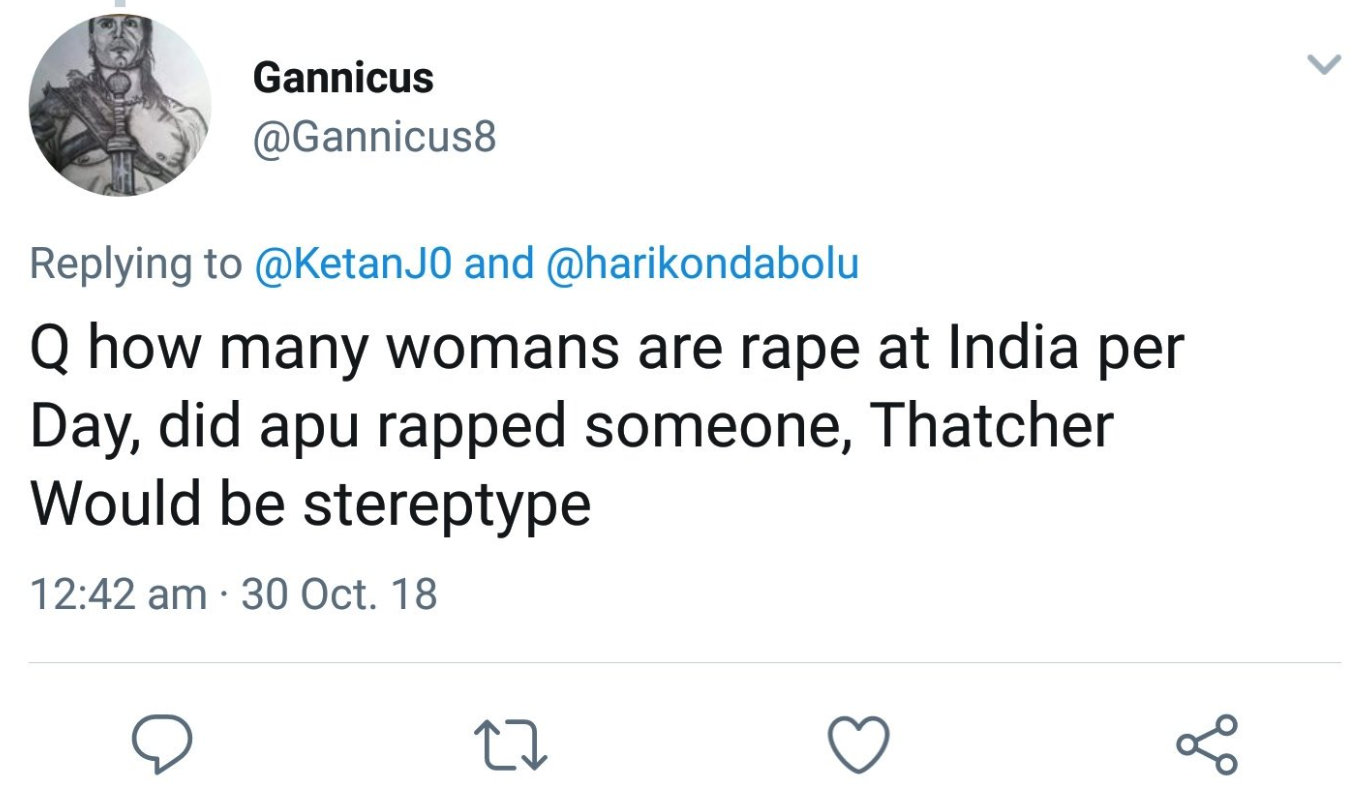 "People are incensed to the point of absolute insanity about a minor supporting character being written out of a poorly rating show," Joshi told BuzzFeed News.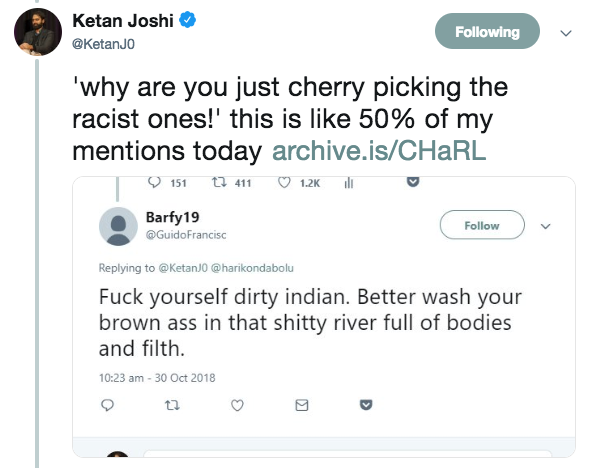 "It's about one third sweary abuse, one third arguing about Apu's positive traits, and one third straight up racism."
Joshi told BuzzFeed News he is "truly floored" by the abuse.
"I've written and tweeted about some genuinely massive scientific and cultural issues, even around racism and social media abuse, but I've never ever received anything like what I've received from Apu's fan-base," Joshi said.
"It's all in the name of proving that their love of Apu isn't related to racism, which is so stupid it makes my head spin.
Joshi has reported some of the tweets he's received to Twitter but most complaints have been rejected.
"It's not unexpected, but it's upsetting," he said.