Vote In Round 3 Of BuzzFeed's '90s March Madness
Only 16 '90s things remain. What will advance to the Elite Eight?
After two rounds, we're down to only 16 '90s things left in our tournament of nostalgia!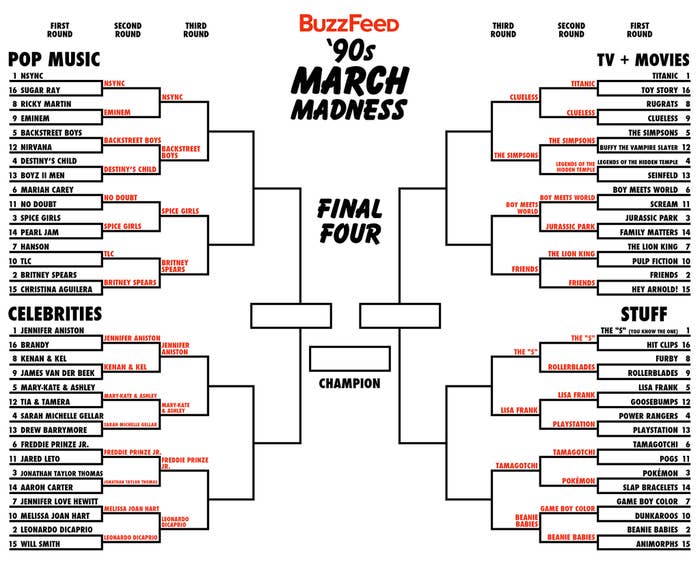 Just like the opening round, Round 2 had its own extremely close matchup. With over 166,000 votes cast, Clueless upset 1 seed Titanic by just 400 votes!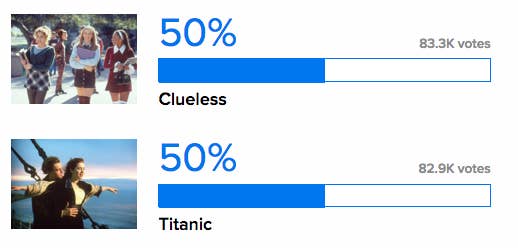 Round 2 also saw some big blowouts. TLC didn't stand a chance against Britney Spears. Will the Spice Girls fare any better this round?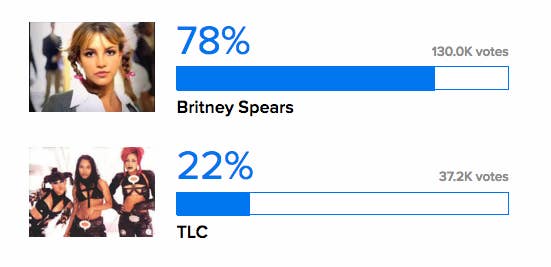 Sweet Sixteen voting starts now and ends Wednesday morning at 10 a.m. ET. Vote for your favorites!