Serena Williams Wins Her Nine Millionth Grand Slam
Or at least that's what it feels like as she adds another U.S. Open title in three sets.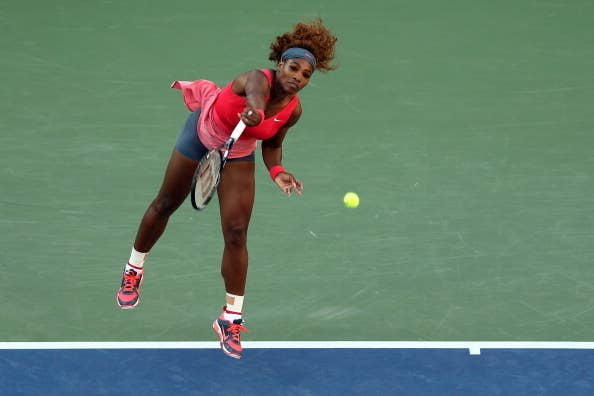 When Serena Williams won her first French Open title in 11 years, it was amazing. When she lost in the Round of 16 at Wimbledon, it was shocking. And when she won the U.S. Open today, 7-5, 6-7, 6-1 over world No. 2 Victoria Azarenka, it was...well, it's like, of course she won, she's Serena Williams, she wins everything. It's her 17th Slam title, the fourth she's won since turning 30 two years ago. She had to work for it: Azarenka came back from a 4-1 deficit to win the second set in a tiebreaker. But the third set was a straight-out waxing, and in the end, it's Serena standing with the trophy once more.
This spectator, for one, was impressed: