The television narrative of the young person making a life in New York City (other cities are available) will probably never get old. The quality will vary, but as long as we the viewers retain interest, they'll keep making them. Master of None, the new Netflix Originals sitcom co-created by and starring Aziz Ansari that went up at midnight on Friday, is successful on almost every front: The jokes are solid and the show finds its feet with pleasing alacrity. While this is welcome, none of it is particularly surprising – the team behind it is responsible for, variously, Parks and Recreation, The Office, and Brooklyn Nine-Nine among others. What is remarkable is something else: the effortless – and wonderful – diversity of the city on display.
In the very first episode, our hero Dev (Ansari) meets up with his friends Arnold (Eric Wareheim) and Denise (Lena Waithe) to chat about last night's hookup. He then bumps into an ex, who is now married with a baby and living in Montauk with her outdoorsy lawyer husband from Connecticut (who is black). At a kids party, a stranger (black) comes up to compliment Dev on a yoghurt advertisement he did. In a fantasy black-and-white sequence, Dev sees his future self with a couple of brown kids of his own. Then, in babysitter mode, Dev's young charges take it upon themselves to describe the people – "black lady!" "Chinese man!" – they encounter in a fro-yo parlour. "Hey, hey!" Dev protests gently. "Don't yell out people's ethnicities."
"Hey – don't yell out people's ethnicities!"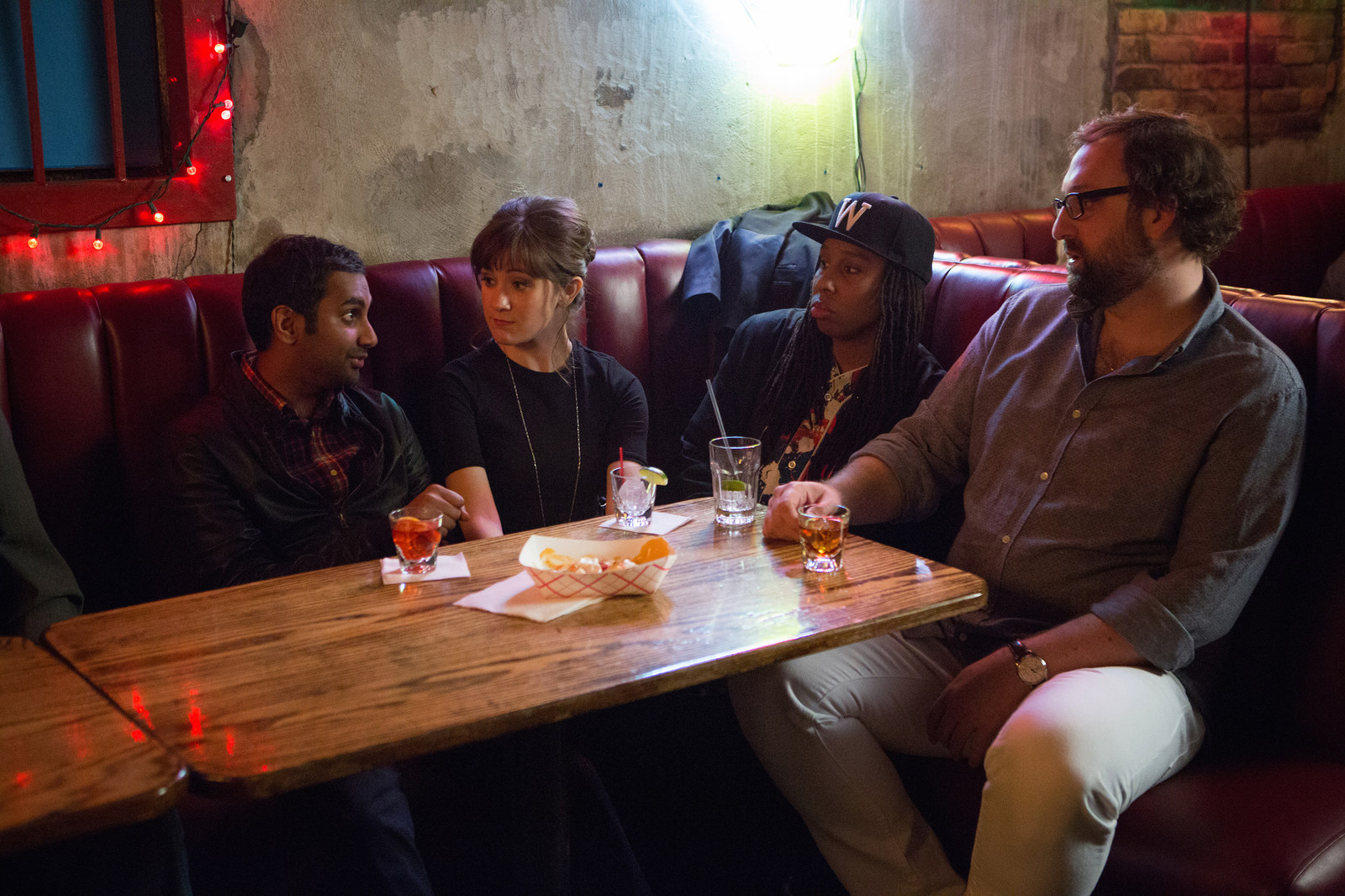 It's advice Ansari mostly applies to himself as co-creator of the show. Instead, over the course of 10 episodes, Ansari and team do something far more subtle and interesting with race – they seamlessly weave it into the DNA of the show, and engage with it in much the same way many people of colour do. Which is to say, race matters (when you go for an acting job, when your old-school immigrant dad looks at your life choices with bewilderment, etc) until it doesn't (when you want to research the most delicious taco in the neighbourhood, when you're figuring out who to invite to a secret Father John Misty gig). In Master of None, race is not a Very Special Episode issue. Race is not something to overcome but it is something that can complicate (in good and bad ways) everyday interactions. It's a fact of life, just one of the many variables that determine our experiences. And in embracing such a robust attitude, it may well be one of the most refreshing and realistic shows of 2015.

In the run-up to the show's release Ansari has been candid about the way the industry deals with race. At the end of October, following a screening at EW Fest, Ansari served up a few truths about the very existence of Master of None's Dev: It's not the role anyone would've naturally written for him. "No one would have been like, 'Hey, how about we get Aziz to do this 10-episode show and have play [sic] this thoughtful character.'" At best, he continued, they might write something based on his most famous character, Parks and Rec's goofy Tom Haverford. It's not a new and exclusive problem. After the 2014 release of his film Top Five, Chris Rock told Rolling Stone: "If someone was going to hand me something like Top Five, I'd be more than happy to act in it. But... it's 'What version of Beverly Hills Cop can you do?'"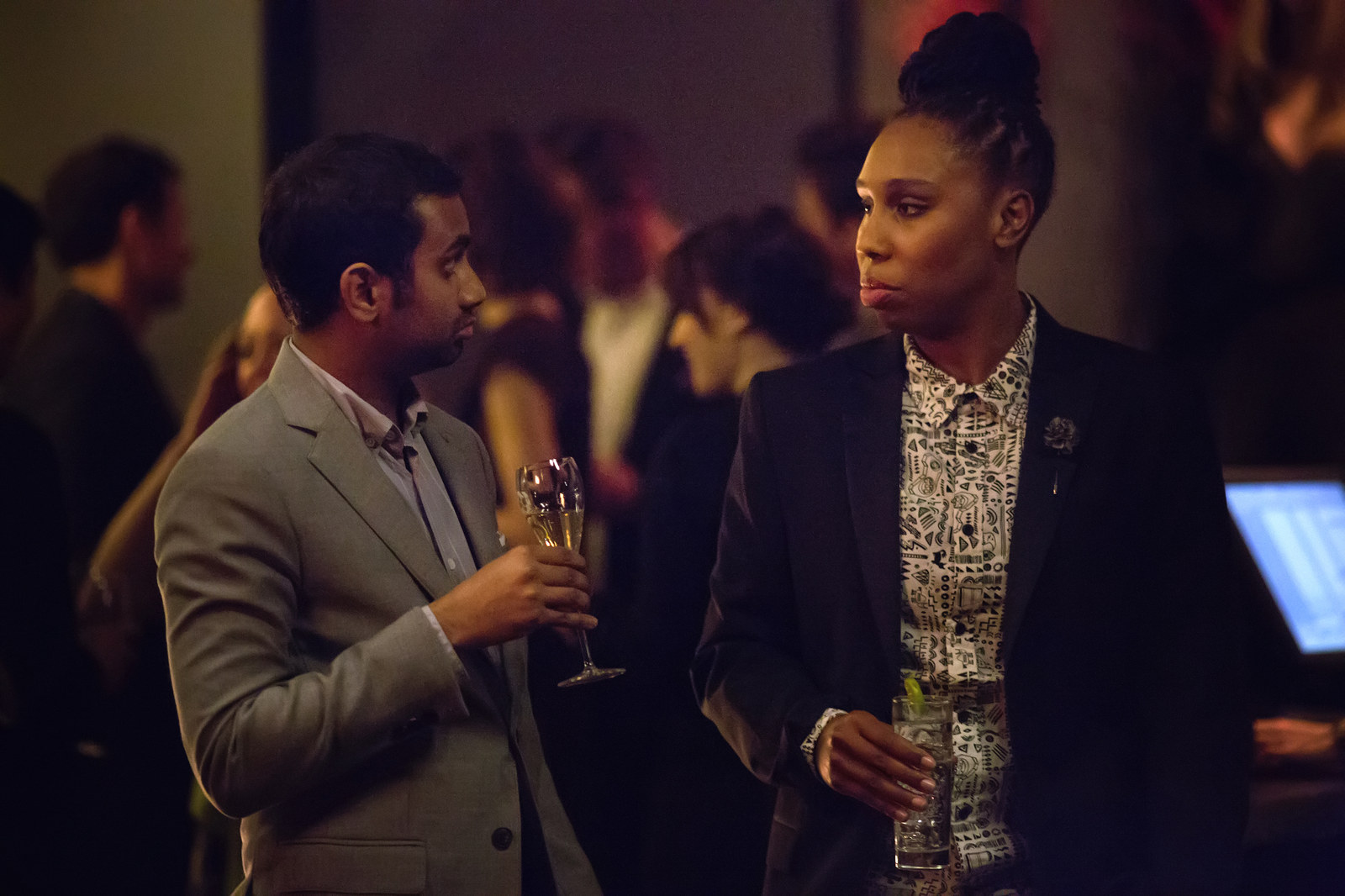 There are so many things to like about Master of None: It is very funny, and very thoughtful, and it lets itself breathe, working through whatever it's set out to do at an unhurried pace. It is...assured. Maybe that's down to where it found its home, and the way the show decides to tell Dev's story – as a series of events, snapshots of a life, some more lingering than others – over 10 episodes. It's less a book of continuous prose than a collection of loosely linked short stories with recurring characters; one episode covers 72 hours while a later one unspools over several months.
Master of None knows that the audience may well come for Ansari, but that they will only stay if everything else stands up, and man, does it. It is easily his best work, a distillation of his more rambling standup (a famous bit about creepy men expands into perhaps the show's best episode). It also showcases a more muted version of the actor and comedian than we're used to, but the show is all the better for it – a clear case of the right material for the right actor.
As the implied jack of all trades of the title, a lot of the heavy lifting comes down to Ansari and he carries it well, but he is ably aided by his supporting cast, not least his real-life parents Shoukath and Fatima, who play Dev's parents with an amateurish charm (Mrs A is a little stiffer than her husband). Crucially, Ansari generates an easy and playful chemistry with his love interest, former SNL cast member Noël Wells. The quiet and un-signposted moments of humanity for its racially diverse cast come often and without fanfare: when Denise mentions how attractive women find Brian (Kelvin Yu, who is Taiwanese-American); when Dev's dad talks The Bell Jar with his son; when Dev's agent (a delightful guest star I will not name) talks about "Friends money". And speaking of guest stars, Master of None has pulled in some absolute bangers on that score.
The moments of quiet humanity for the cast come often, and without fanfare
In much of the excited talk around the rise of streaming platforms creating their own content, the focus has been on the new-found ability to challenge the old models of entertainment delivery. What is also interesting, in the case of Netflix, is the content of its content. Diversity – and not the current "there can't be two" school of onscreen diversity – is not that difficult to achieve. As Master of None demonstrates, you simply have to do it.