My focus, and that of the Open Lab, is to develop tools that other journalists can use. We're making complex hardware or software easy to use, and easy to make, so that storytellers without technical experience can use the tools we're developing. In short, it's my job to figure out how to make something work so that you don't have to.
With this in mind I assembled a 360 video camera and audio kit for Ali Watkins, BuzzFeed News national security correspondent, to take on a two week solo reporting trip to Cuba. Ali had no prior experience operating 360 degree camera systems, so kitting her out presented some design challenges:
1. The camera has to be really easy to shoot with.
2. The gear has to be portable -- she's traveling alone and has plenty else to carry.
3. Setup should require as little fussing as possible -- she should be able to start recording on a moment's notice.
4. Logistically the system has to be easy to manage. A backpack journalist has enough to deal to with.
Currently there are three basic 360-degree camera options: the six GoPros ball, a consumer level camera like the Ricoh Theta S, or the two GoPro system I've been testing in the lab.

A six GoPro ball takes great footage, but it is too complex for a solo reporter in the field. Before you can film, you have to turn on WiFi on each of the six cameras, and sync all six cameras to remote. Once the film is rolling, you have to clap loudly to give the stitching software an event to sync to. When you're done recording, you have to turn the WiFi off on all six cameras or you won't have any battery left. And you have to keep track of six batteries and six sim cards. It isn't horrible, but it is a lot for one reporter to manage when she's got plenty else to do.

With it's candy bar size and user-friendly interface, the Ricoh Theta S would be the perfect camera, but the video quality just isn't good enough. We used both the Theta S and my dual GoPro rig on our Valley Fire 360 video project last fall, BuzzFeed Motion Pictures, which helped produce the video, told us not to use the Theta S for any future productions because the video quality wasn't good enough. But they were happy with the dual GoPro image quality, which is what Ali took to Cuba.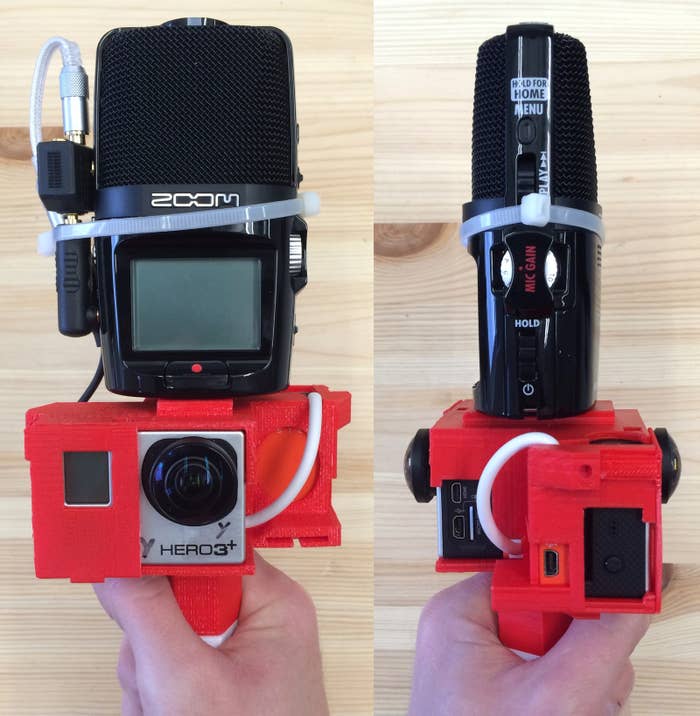 The two GoPros each have a $50 220-degree lenses from aliexpress.com (search for "220 degree lens m12"), and are genlocked via the $200 Dual Hero System, available only for GoPro 3+ cameras. This means that both GoPros operate in unison, like one camera. When you turn one camera on both cameras turn on. When you press record on one GoPro both cameras start recording. Changing camera settings on one camera alters the settings on both cameras. Easy!

The GoPros can be charged simultaneously with the GoPro Dual Hero USB cable, or individually with standard USB mini cables. Both cameras also have easily accessible SD card slots.
To prevent confusion, and to prevent the cameras from falling out, I made cover plates and obscured the unused power and shutter-release buttons on the second GoPro. All it takes to release the cover plates is a pen or paper clip.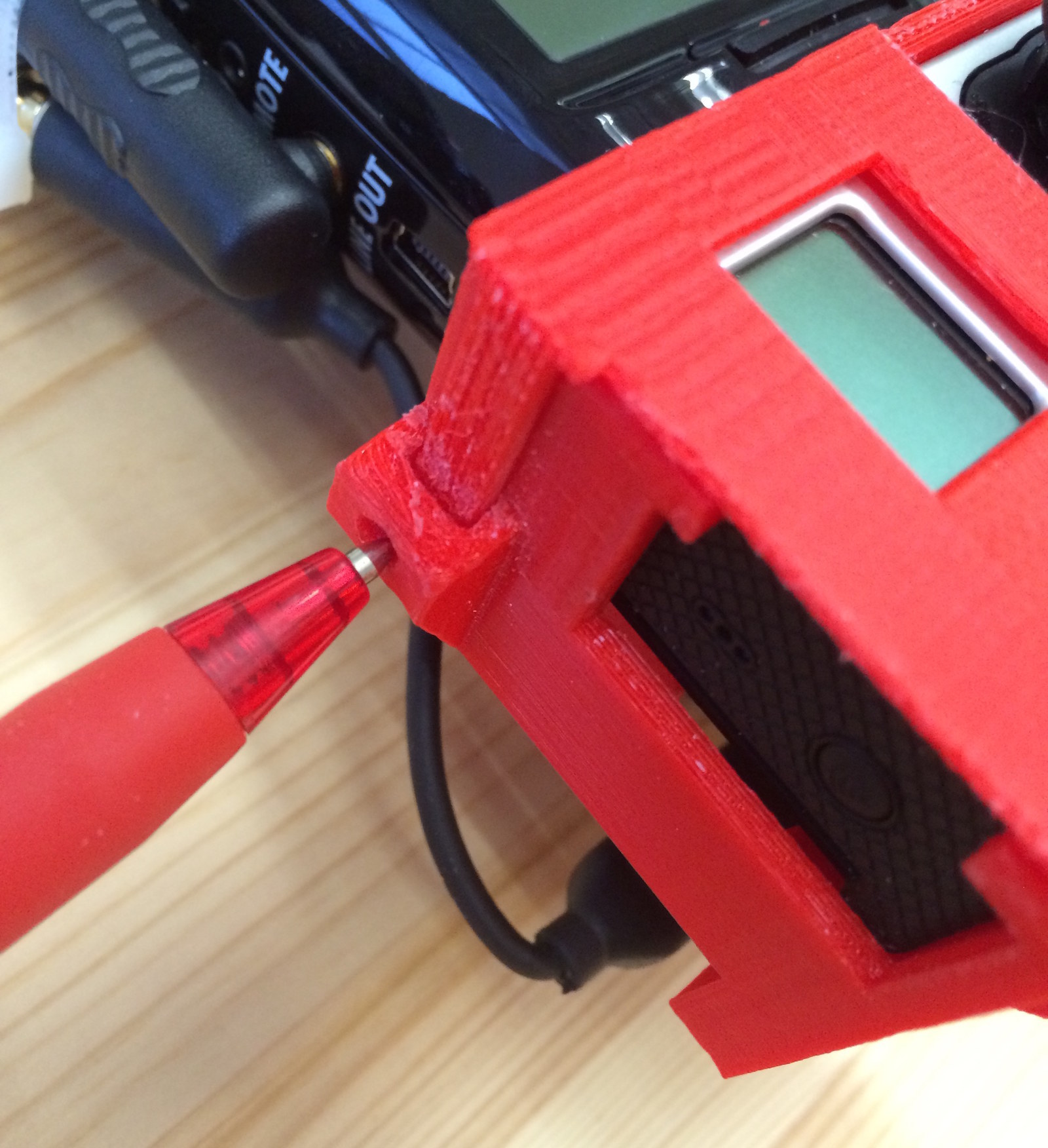 The following 360 video was shot by two BuzzFeed reporters using two of these camera rigs at the San Francisco Giants 2016 Opening Day game.
Immersive Audio
While working on the Valley Fire project we learned a lot about sound recording for 360 video. We used a Zoom H2, a compact audio recorder capable of recording 360-degree sound on four channels. For the Valley Fire project we did not have a good way of attaching the audio recorder to the camera, so I held the recorder separately from the camera. This distance, at times measured in feet, resulted in sound that didn't correlate with the position of the camera.
Given that 360 video and audio attempts to provide sensory information to our eyes and ears mimicking the real world, such mismatches during production are undesirable. You can go to great lengths to recreate a human head with a camera and microphones, but you should at least place the camera and audio recorder next to one another. With this in mind, I 3D printed the 360 mount with a hole for a 1/4" bolt which fits into the Zoom H2n (the latest version of the Zoom H2) recorder's built-in tripod mount. This mounting arrangement also leads to cleaner audio because the microphone will pickup the slightest finger movement if it's held in your hand.
Using the H2n's line out port the recorder plugs directly into the forward facing GoPro using the GoPro 3.5mm (1/8") USB mic adaptor. When the GoPros are recording, the plugged-in and powered on H2n will function as a live 360-degree microphone, recording directly to the forward facing GoPro and bypassing its internal microphone. The user can also plug headphones into the 3.5mm (1/8") splitter for checking volume levels.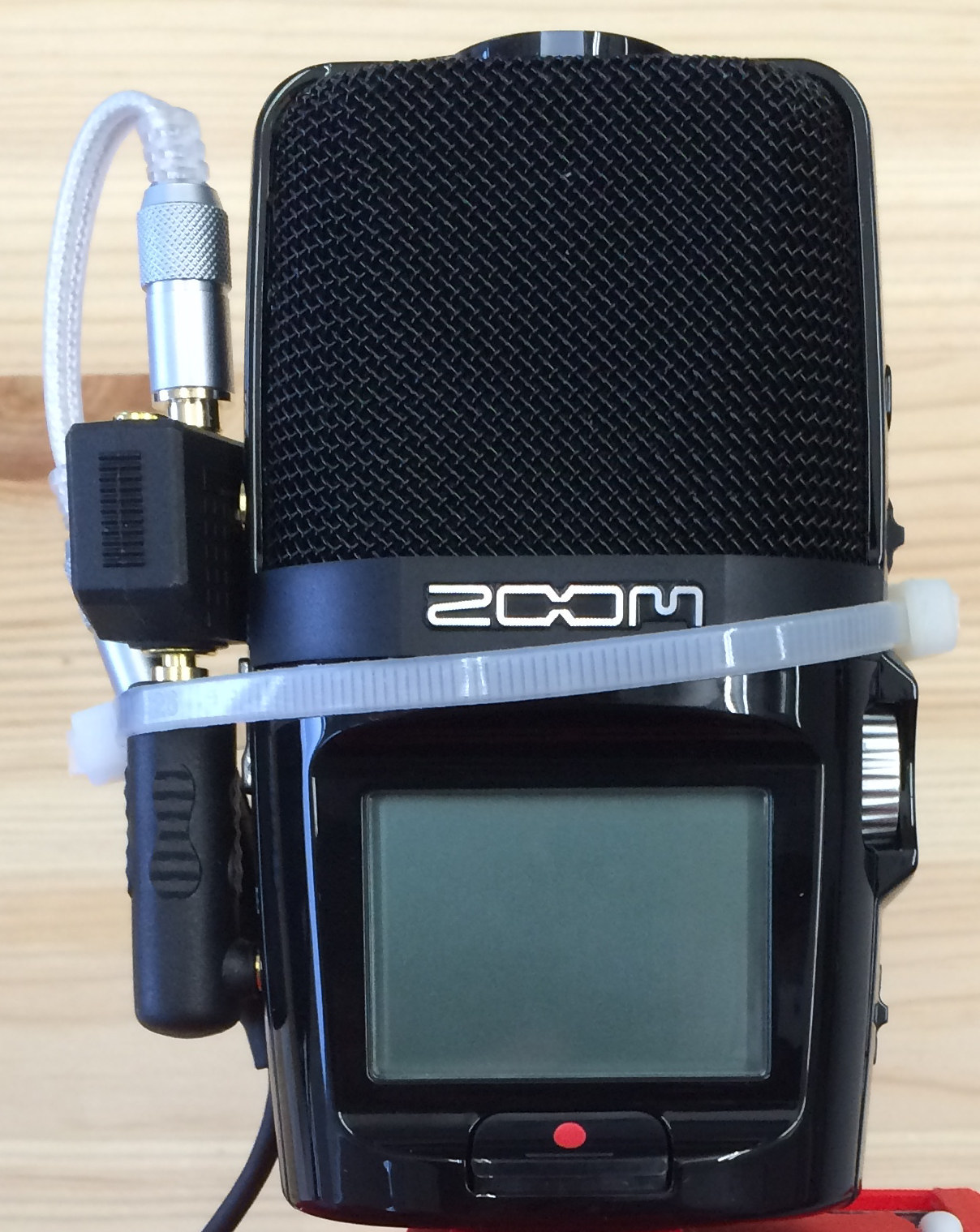 Parts List
The full list of parts that Ali took to Cuba is at the top of the instruction sheet I sent along with the camera. There, you'll also find complete operating instructions.

In addition to the red camera rig and GoPro cover plates I also 3D
printed a white extension handle with a built in tripod mount, and two
shorter tripod mounts. The mount accessories screw into the mount. There
is also a table top stand that breaks down into two pieces: a white
baseplate and two individual red legs. Find instructions for printing all of these parts on Thingiverse.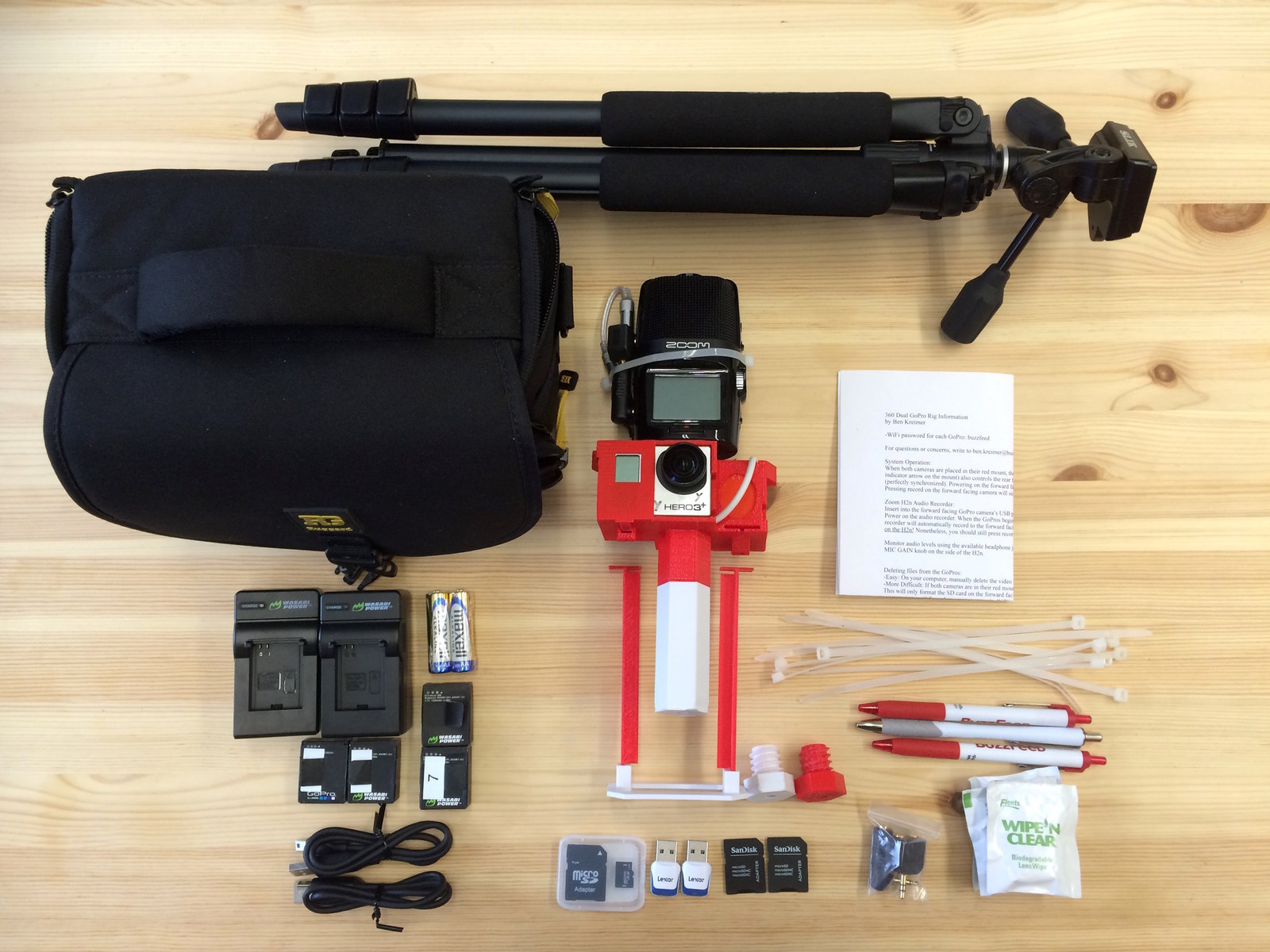 Open Lab for Journalism, Technology, and the Arts is a workshop in BuzzFeed's San Francisco bureau. We offer fellowships to artists and programmers and storytellers to spend a year making new work in a collaborative environment. Read more about the lab.