Serena Williams And Her Daughter On The Cover Of Vogue Is The Only Thing You Need To See Today
In the interview, Serena got candid about motherhood and her aim to return to the top spot in tennis.
Serena Williams has had a fairytale year, and tbh our queen deserves no less. But just in case you've forgotten, here's a very brief recap...
It started in January 2017 when she discovered she was pregnant just before she was due to compete in the Australian Open. No big deal, she went on to win the tournament anyway while 9 weeks pregnant.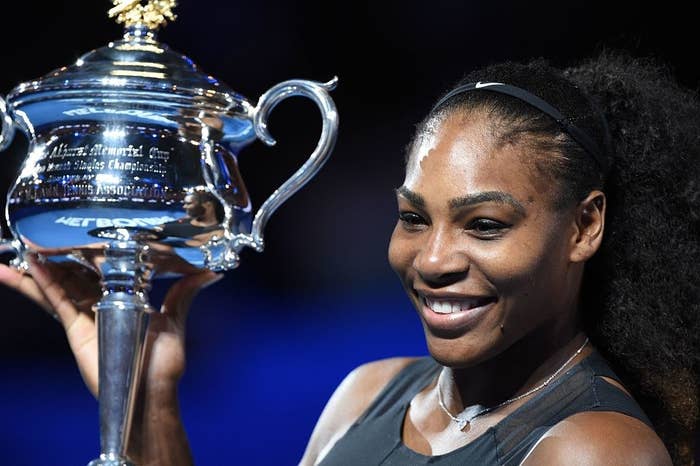 And then after a glowing pregnancy, which saw her grace the cover of Vanity Fair, she gave birth to her first child, daughter Alexis Olympia Ohanian Jr.
And to put the cherry on the best cake ever, Serena then got married to Alexis Ohanian in a glam AF wedding.
So now we're all on the same page, that brings us to today, when Vogue released the cover for their February issue and yep, it's Queen Serena and Princess Alexis Olympia on the cover. LOOK HOW ADORABLE!
In the interview with Vogue, Serena got real about her first experiences of motherhood, talking about the pressure and how "nobody talks about the low moments".
She said:
"Sometimes I get really down and feel like, Man, I can't do this. It's that same negative attitude I have on the court sometimes. I guess that's just who I am. No one talks about the low moments—the pressure you feel, the incredible letdown every time you hear the baby cry. I've broken down I don't know how many times. Or I'll get angry about the crying, then sad about being angry, and then guilty, like, Why do I feel so sad when I have a beautiful baby? The emotions are insane."
And when discussing Alexis Olympia, Serena said she was happy she'd had a daughter so she could "teach her that there are no limits."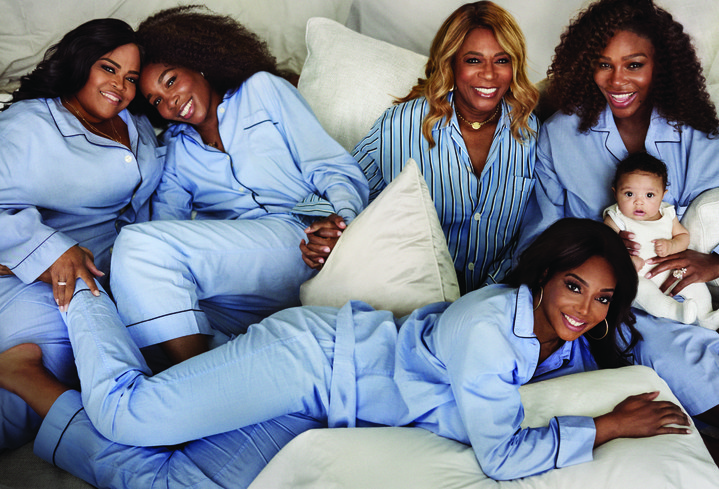 If anybody can teach that lesson, it's Serena, who has won 23 Grand Slams in tennis and doesn't plan on stopping there. "It's not a secret that I have my sights set on 25."