Every year, Pornhub put together their end of year review, which presents all the data and facts you didn't know you needed to see. Last year's was pretty epic (you can read that here), but how does this year compare...
1.
Let's start big — in 2018, there were 33.5 billion visits to Pornhub, which is 5 billion more than last year.
2.
The daily average for the year was 92m visitors a day, but according to Pornhub, they've now crossed 100m daily.
3.
There were 30.3 billion searches altogether, and the year's not even over with yet. That's 962 searches a second.
4.
You could probably guess that the US was gonna top the list of countries with the highest traffic, and it wasn't even close. Rounding out the top five is the UK, India, Japan, and Canada.
5.
But the US comes in third for the longest time spent on the site per visit. While they spend an average of 10m 37s every time they log on, the Philippines (13m 50s) and South Africa (10m 57s) beat them to the top.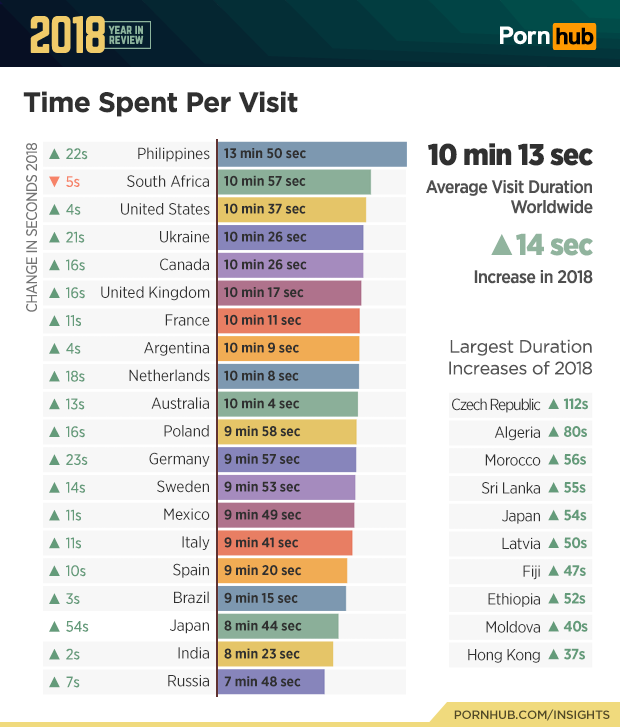 6.
On average, every minute of the day 207,405 videos are watched.
7.
But you don't have to worry about Pornhub running out of new content anytime soon — almost 5 million videos were uploaded to the site in 2018, totalling a million hours altogether.
8.
There were almost 8m comments on videos this year. The most common words? Love, hot, like, good, and sexy.
9.
There were more than 141m video votes (you know, where you give something a thumbs up or down).
10.
For the data nerds, there was 4403 PETABYTES of data transferred altogether this year. To put that into perspective, that's more bandwidth than the ENTIRE INTERNET consumed in 2002.
11.
Some of the searches that defined 2018? Fortnite, Stormy Daniels, and...uh...Bowsette. If you don't know what that is, I'm not going to be the one to tell you.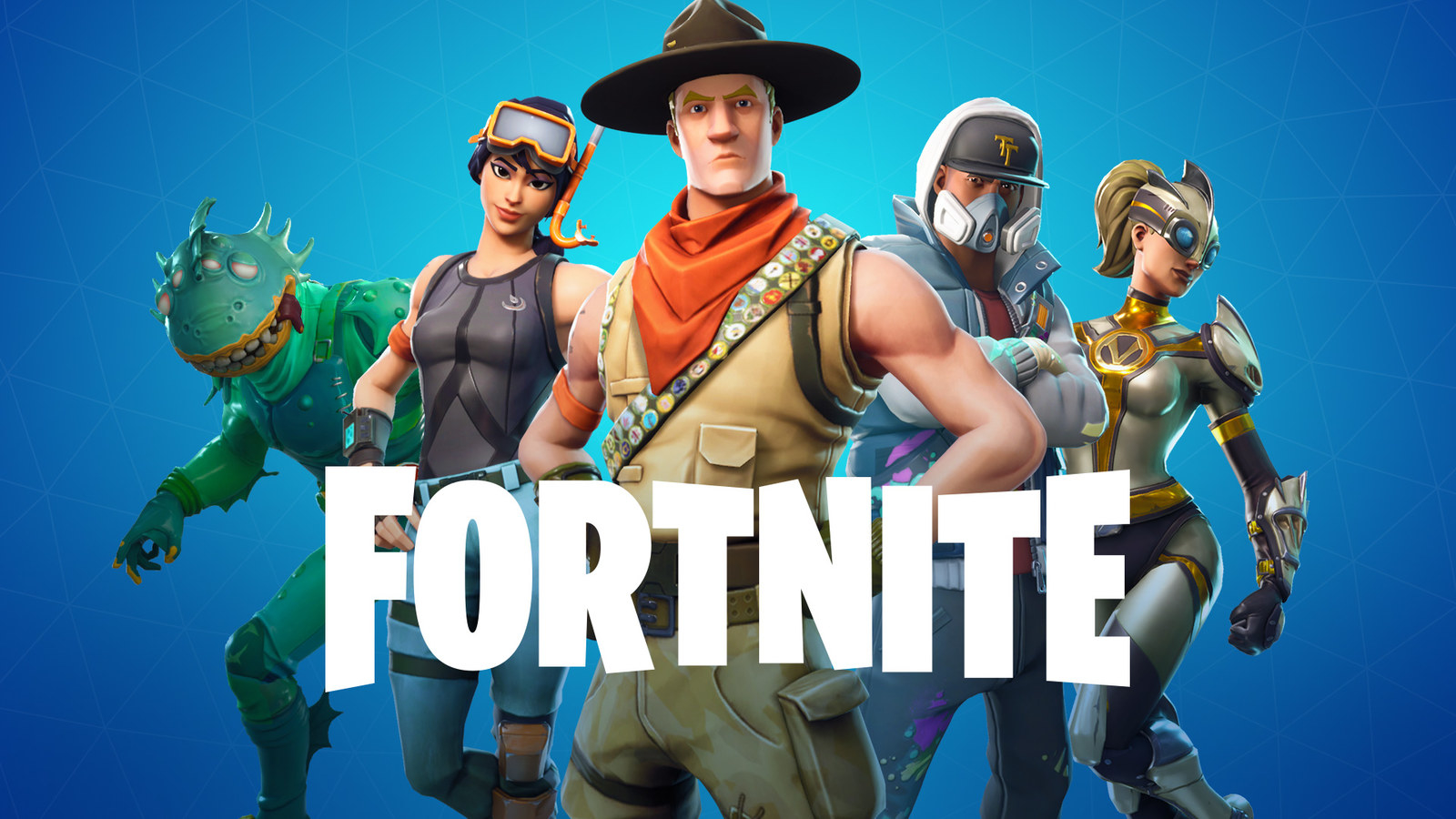 12.
And the most searched for terms of the year? Lesbian, which is still sitting pretty at the top of the heap, followed by hentai, milf, and stepmom, which also haven't moved since 2017.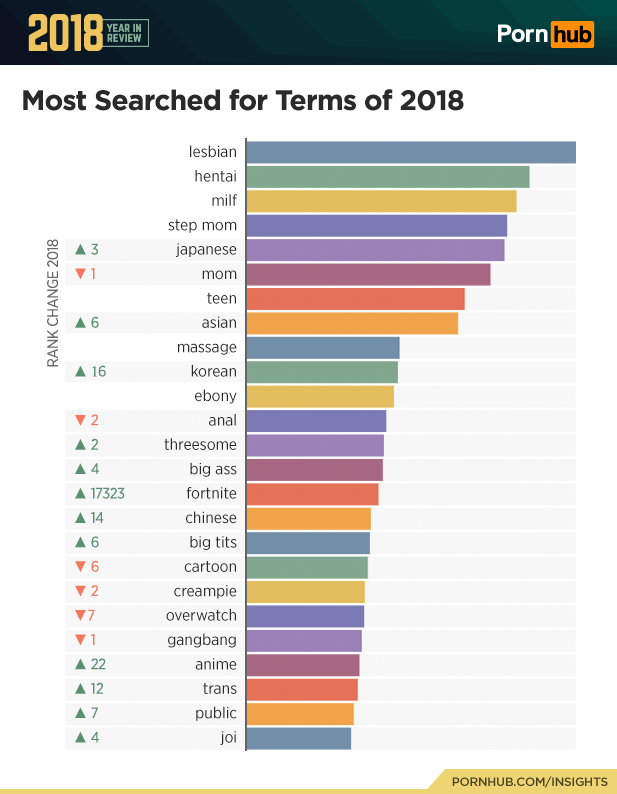 13.
The Philippines had the most even proportion of male and female visitors (62% male and 38% female), followed by Brazil and South Africa, which both hit 65% male and 35% female visitors.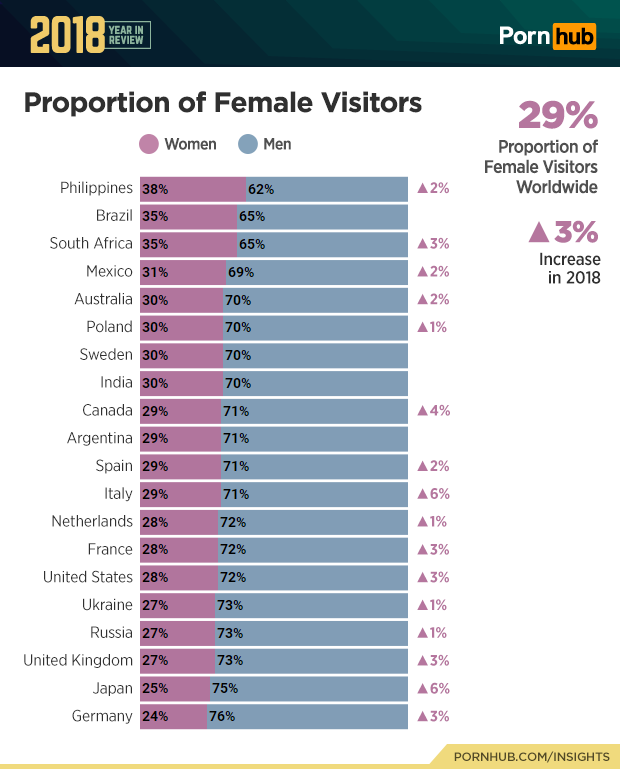 14.
This year, the majority of people watched porn on their phone — a whopping 71.6%. That's in comparison to desktop (19.7%) and tablet (8.7%).
15.
Obviously when special events happen in the world, traffic to Pornhub dips. The biggest came from the royal wedding back in May, which saw a 10% drop in traffic worldwide.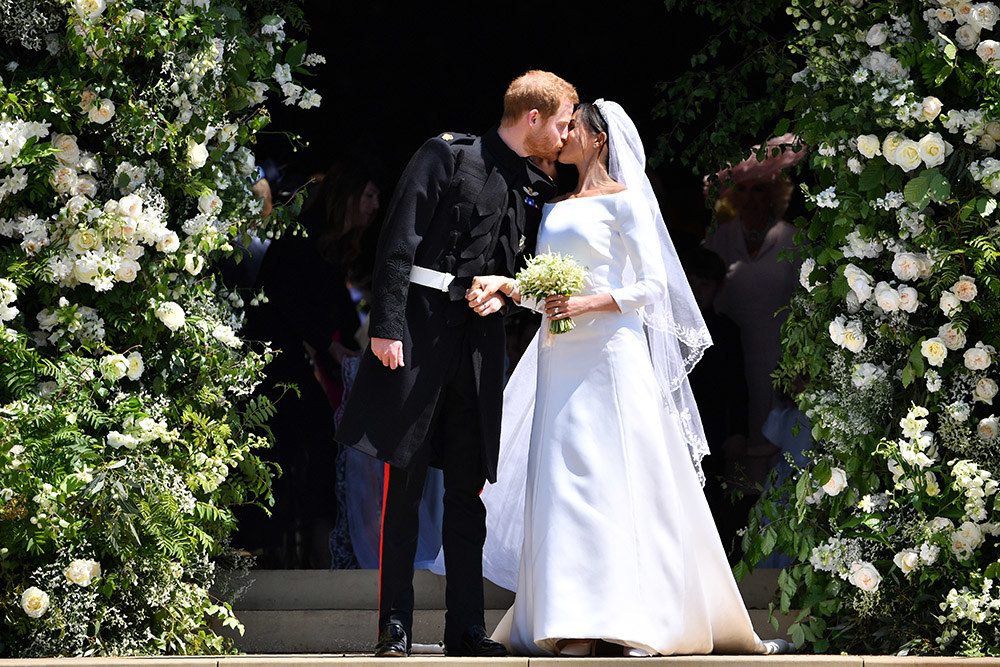 16.
And finally, if you just want to look specifically at the US, the biggest drop in traffic came on New Year's Eve (down 38%).