You probably know the girlband Haim. They're pretty great, and they also attended the Brit Awards tonight.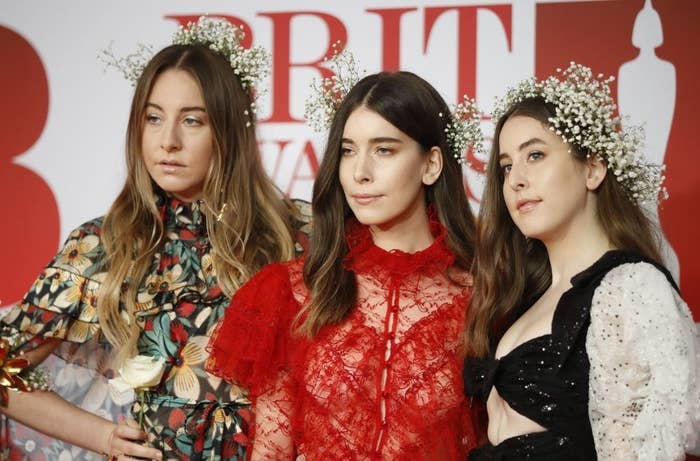 While host Jack Whitehall was interviewing Liam Payne and Cheryl, you could see the sisters in the background, having a pretty great time.
Except... people thought Este Haim was just a random "drunk woman".
But before the story of the "drunk woman" at the Brits could spread any further, Este Haim tweeted to let everybody know she wasn't drunk, just trying to live her best damn life.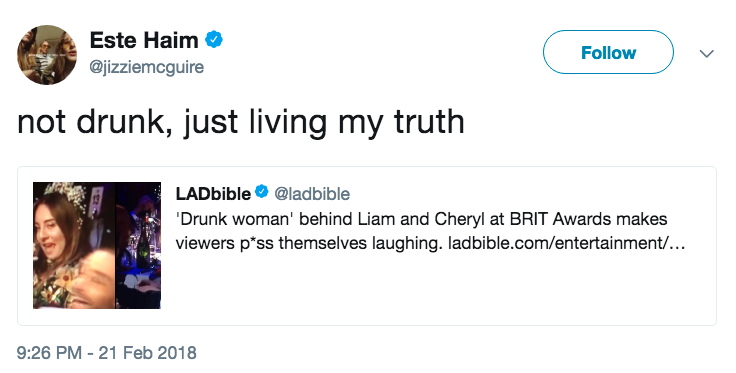 To say people loved it was an understatement.
And they applauded her for quickly shutting it down.
I love this movie tbh.
Now if you didn't know her before, you definitely do now.