A Fan Just Told Mariah Carey That They Faked A Marriage Proposal To Meet Her And She Was Shook
When you can't afford the meet and greet, just get on one knee and hope for the best.
Some of Mariah Carey's most iconic moments have happened on the TV show, Watch What Happens Live. For example, remember when host Andy Cohen asked her to say something nice about Eminem and this was her response?
Or what about when she was asked to say three nice things about Nicki Minaj and her response was just this facial expression.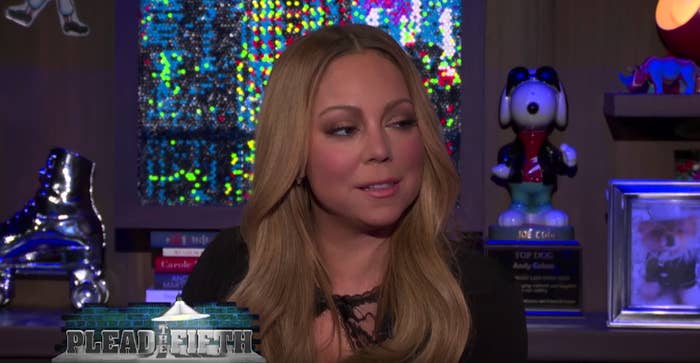 So, when Mariah recently popped up on Watch What Happens Live again to promote her new album, Caution, we knew we were in for a treat, and surprise surprise, we weren't wrong.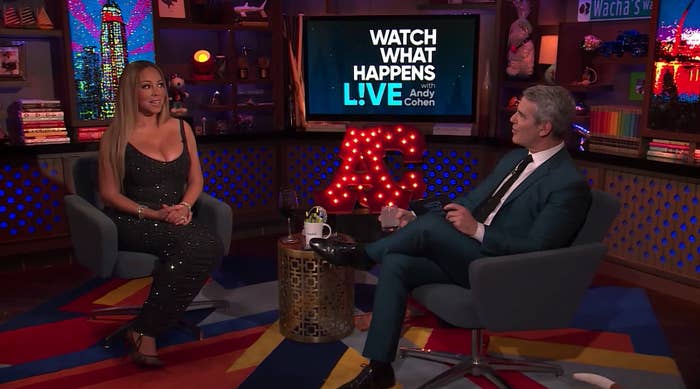 The iconic moment happened in the midst of answering fan questions, when someone by the name of Manwell hopped on the phone with a very Mariah-esque "hello dahling".
But instead of asking a question, Manwell jumped straight in with an apology, explaining that they faked a marriage proposal at one of Mariah's Vegas shows just to get her attention.
When Mariah asked if this was true, Manwell confirmed that it was, saying, "I felt horrible lying to you".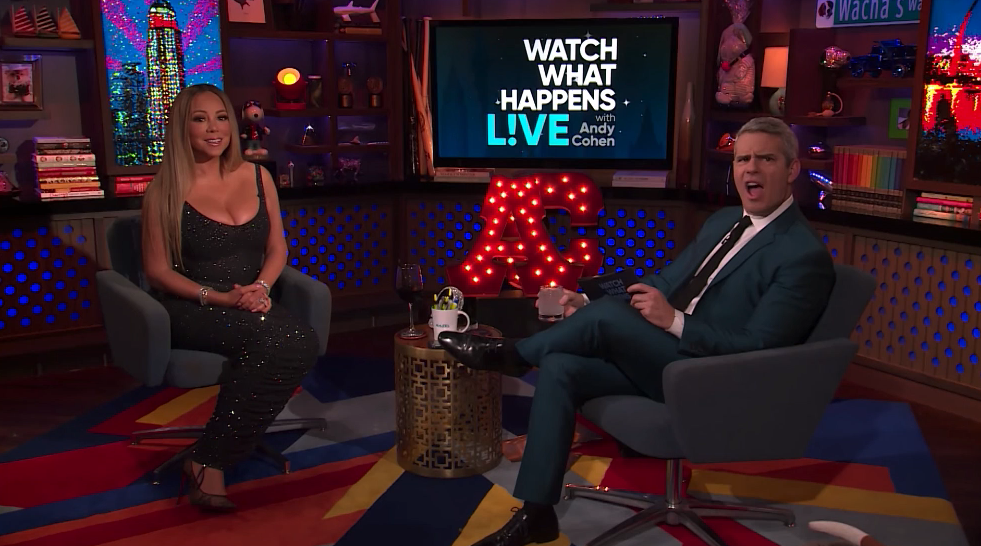 But was Mariah mad at being lied to and scammed for a free meet and greet? Not at all, she found the whole thing amusing, dahling.
Meanwhile, Andy Cohen was just shook.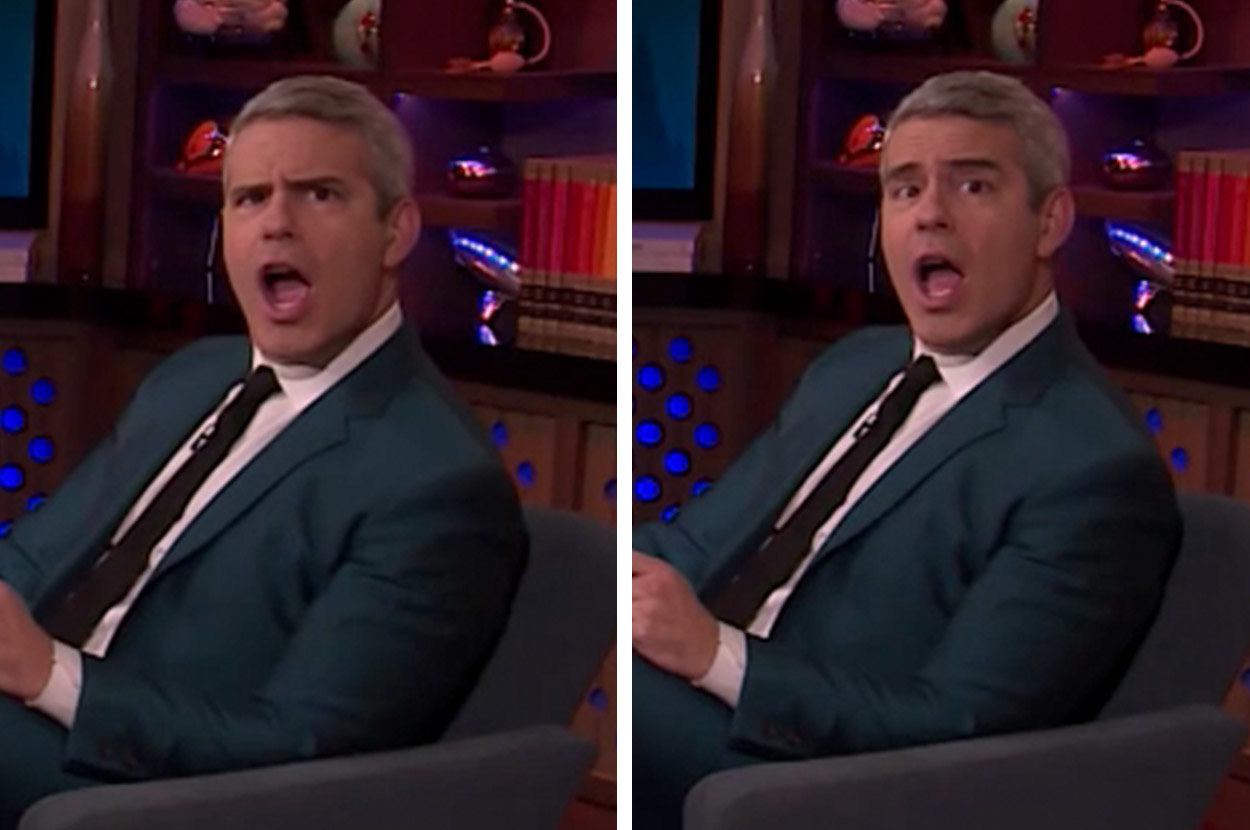 Mariah even said she forgives Manwell for pulling the stunt in the first place. God loves a trier, huh.