The time is nearly here, folks! To All the Boys: P.S. I Still Love You is due to be released on Netflix February 12, and it can't come soon enough if you ask me.
Yep, the movie is due around the Valentine's Day festivities. That means you can either watch it with your partner and lament the fact you're not actually dating Peter Kavinsky, or you can watch it as your single-as-hell self while also lamenting the fact you're not dating Peter Kavinsky.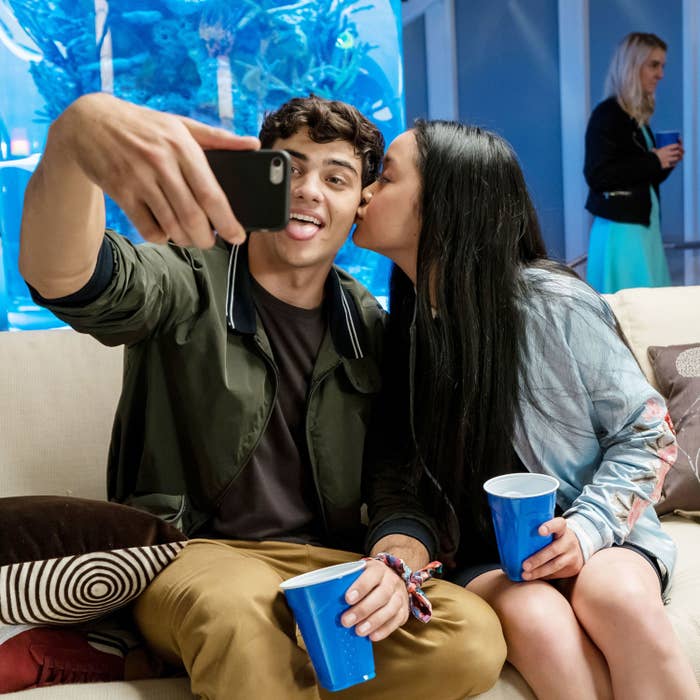 With the movie so close, the cast has been doing the rounds to promote it, so Lana Condor made a pitstop at Jimmy Fallon on Wednesday night to say hey.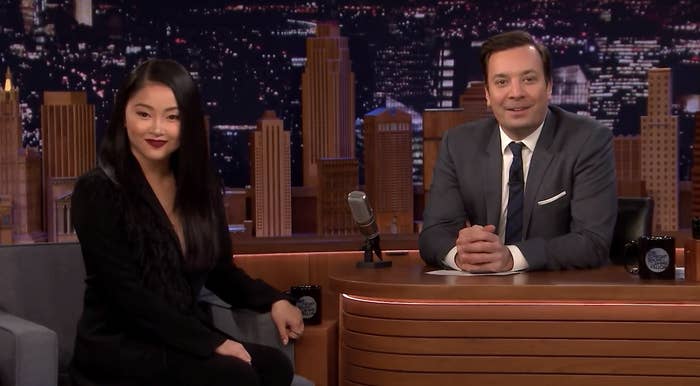 While there, she of course mentioned her leading man, Noah Centineo, sweetly adding that she loves him on and off-screen.
"We were talking the other day and I was like, 'Thank God we don't hate each other,'" Lana said. "This would be a miserable experience because we spend so much time together. But he's so great, and the movie's awesome."
Lana also said she was glad that Netflix had picked up the entire To All The Boys trilogy because she felt that "Lara Jean had a lot more to grow as a young woman".
But back to P.S. I Still Love You, Lana called the sequel an "honest, true love triangle" and even revealed that fans who've already seen the movie completely lost their minds.
Jimmy Fallon then gifted us with a sneak peek at the movie, which shows Lara Jean writing a letter to John Ambrose. The Lara/Kavinsky boat definitely looks like it's about to get rocked!