Here's Why These Pictures Of Kate Middleton And Meghan Markle Have Started A Double Standards Debate
The Duchess of Sussex was criticised for wearing an off the shoulder dress. Months later, the Duchess of Cambridge was praised for the exact same thing.
Last night marked the biggest night in British Film as the BAFTAs hit London. Stars of the big screen were out in force to celebrate, with A-listers such as Margot Robbie, Amy Adams, and Bradley Cooper all in attendance.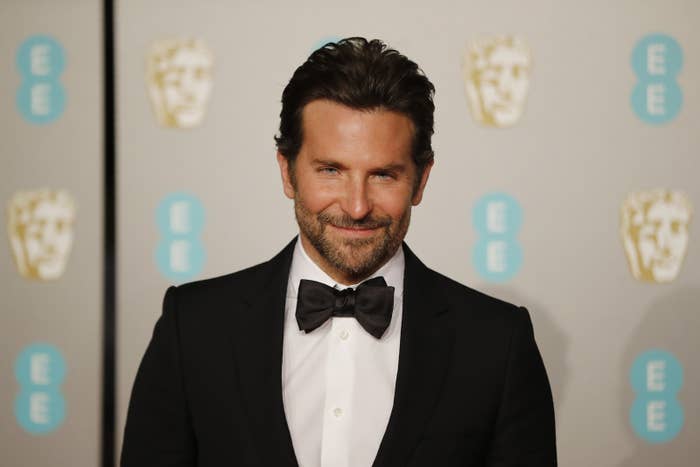 Per tradition, the Duke and Duchess of Cambridge — aka Prince William and Kate Middleton — were among the guests. They obviously got front row seats to the prestigious event and looked to be enjoying their cute little date night.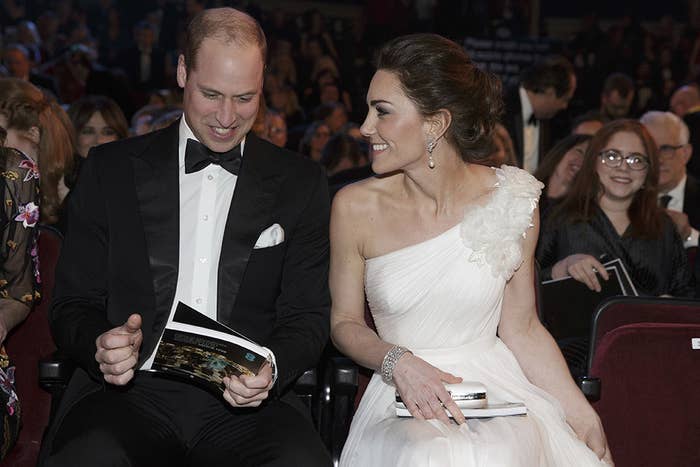 However, when pictures of William and Kate arriving on the red carpet reached Twitter, people noticed one thing in particular — the reaction to Kate's dress was very different in comparison to a similar style of dress that the Duchess of Sussex, Meghan Markle, wore not too long ago.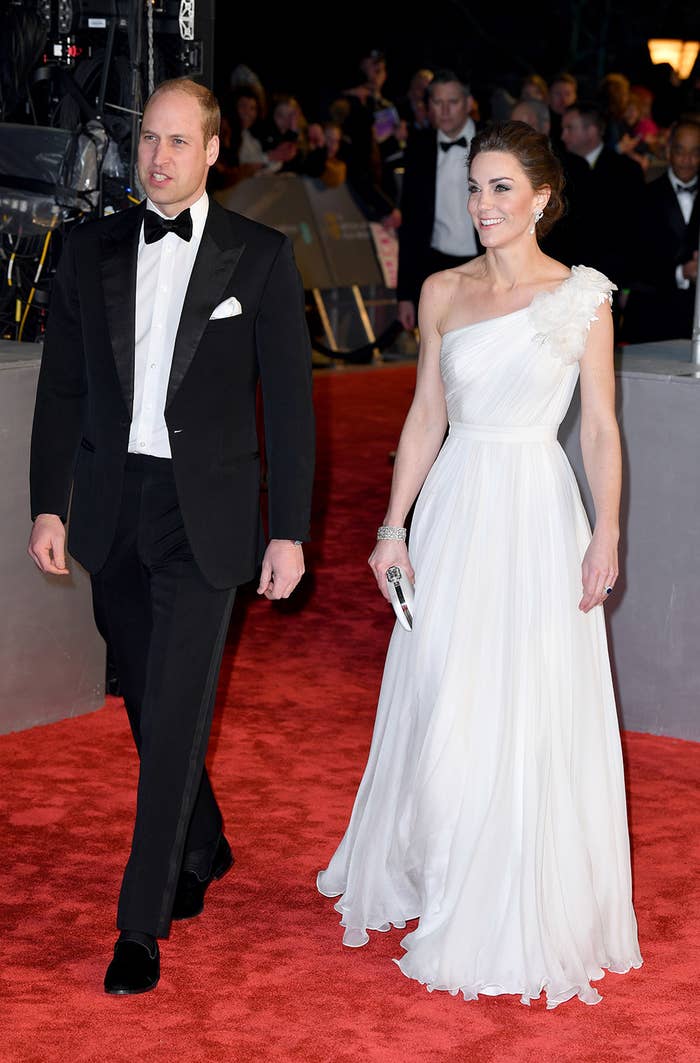 If you cast your minds back to June last year, Meghan and the Duke of Sussex, Prince Harry, joined the royal family on the balcony of Buckingham Palace for the annual Trooping the Colour event.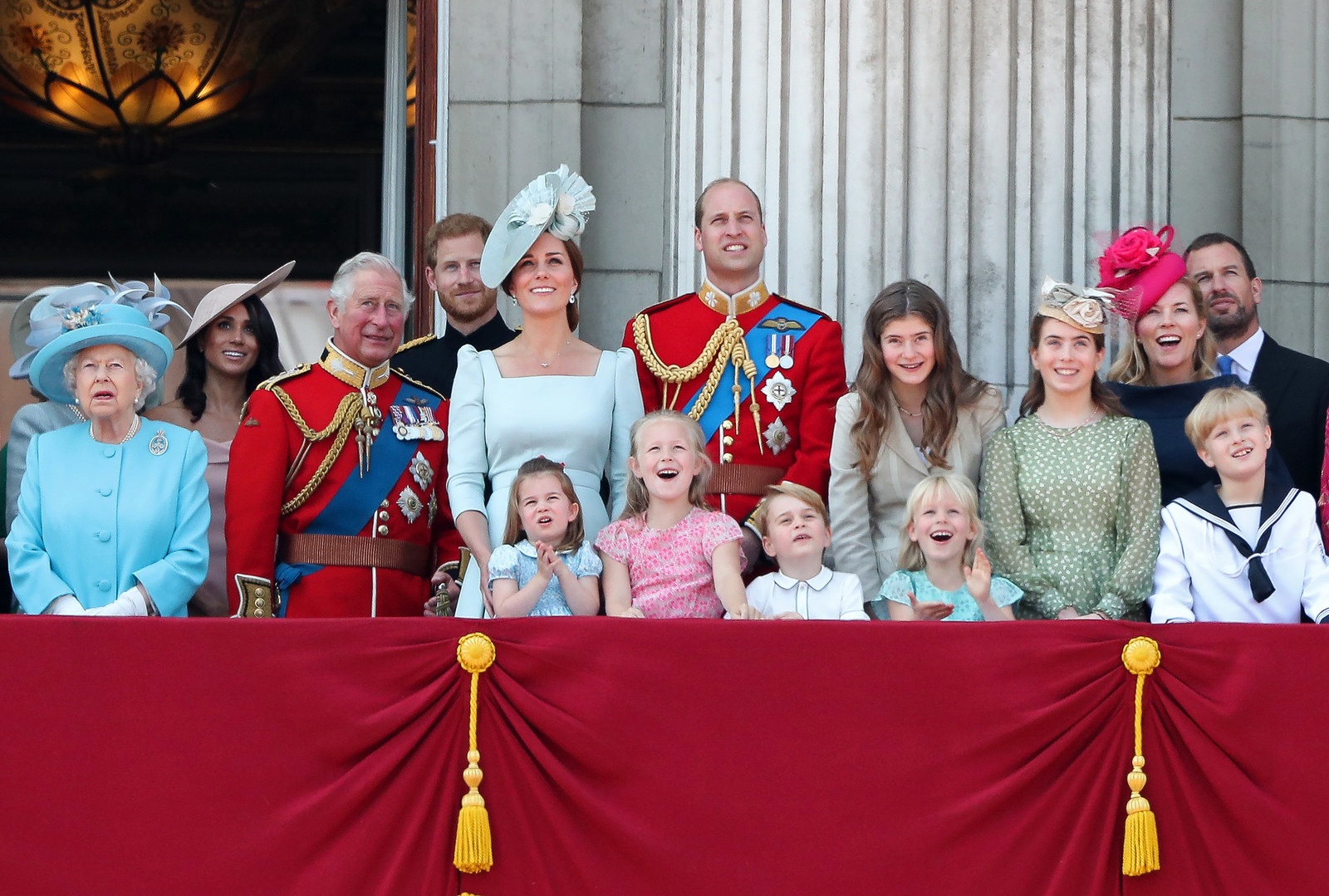 Meghan looked stunning in a pale pink dress designed by Carolina Herrera, but it apparently broke a royal tradition by showing off her shoulders. The scandal!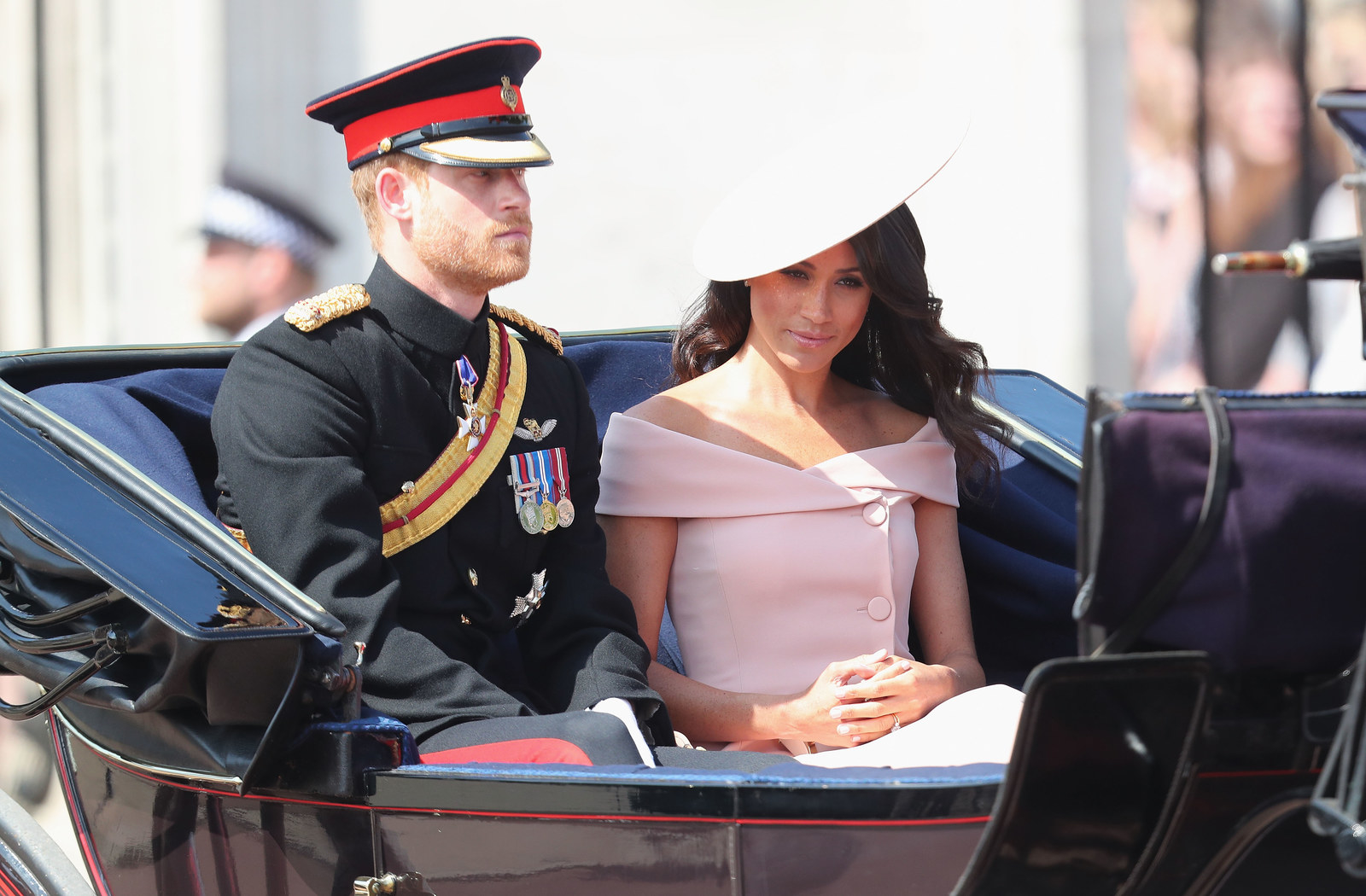 Of course, the ~rule-breaking~ hit the headlines and was soon the subject of tweets which criticised the dress choice.

And it wasn't long before people began comparing Meghan to her sister-in-law, calling Kate "the classy one".
According to one report, "tradition usually dictates that Royal women do not wear off-shoulder or other more revealing styles". Another said that the dress wasn't strictly against the rules, but "contrasted with the likes of Kate Middleton" who apparently always wears sleeves...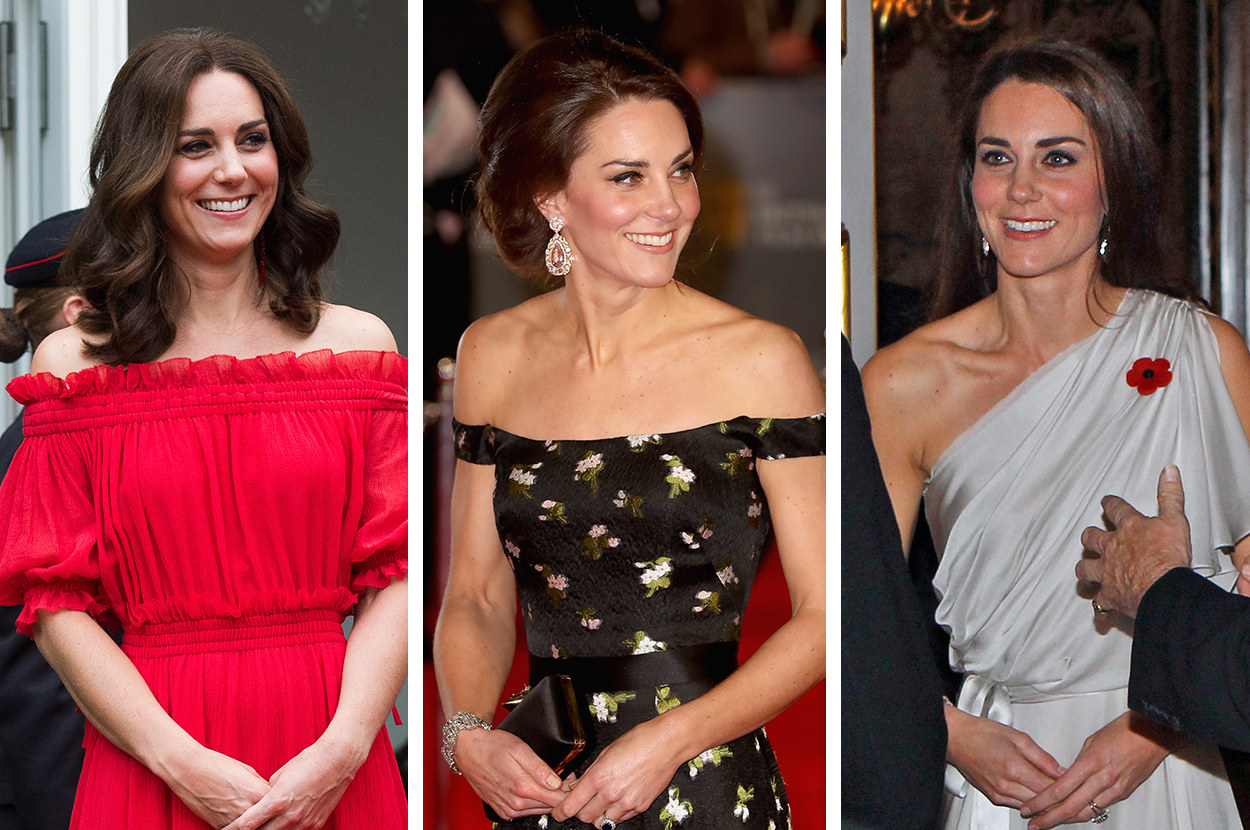 However, when Kate arrived at the BAFTAs last night, exposing her entire right shoulder, the reaction was very, very different. Tweets called the dress "beautiful" and "exquisite", while headlines labelled it "angelic".

People immediately said double standards were at play, claiming if Meghan had showed up to the same event in a similar dress, she would've been heavily criticised like last time.
Others compared red carpet headlines from other events by the same outlet.
Let's be honest though, both princesses look stunning, shoulders out or not.