Jameela Jamil has always been vocal when it comes to calling out celebrities who promote weight loss products on social media.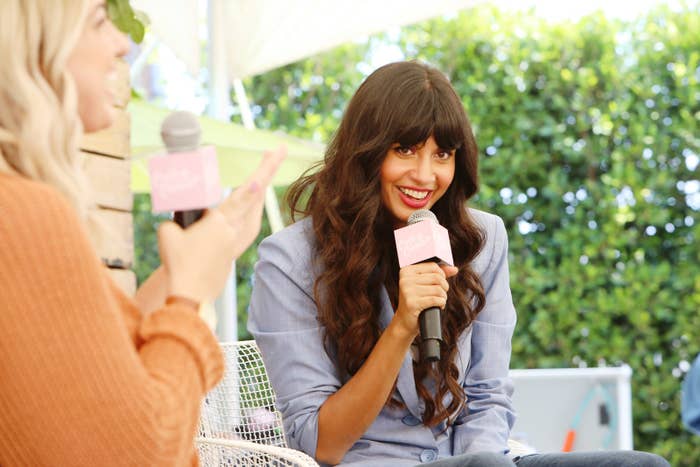 In the past, the Good Place actor has dragged Cardi B for promoting "laxative nonsense". She also got into it with Iggy Azalea, calling her a "double agent for the patriarchy" after she promoted a similar product. Jameela has also previously critcised both Kim and Khloé Kardashian for the products that they promote and the message they're sending to younger women.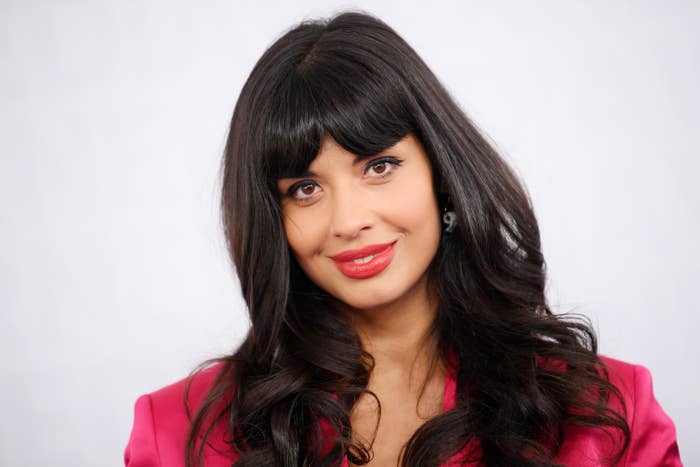 Now, Jameela has set her sights on Amber Rose, who recently promoted a product in a paid partnership with Flat Tummy.
In the accompanying caption, Amber, who's currently pregnant, claimed that the product was to "help us moms with those bloated, nauseous, blah feeling days". She also alleged that the product is safe to take while pregnant or breastfeeding.
However, Jameela wasn't buying it. Posting a screenshot of the picture on Twitter, she seemed astonished at the fact these new products were intended for pregnant women, especially considering they're not FDA-approved.
In another tweet, Jameela called out women with significant social media platforms for promoting "such irresponsible fuckshit".
Amber's Instagram comments were also far from positive.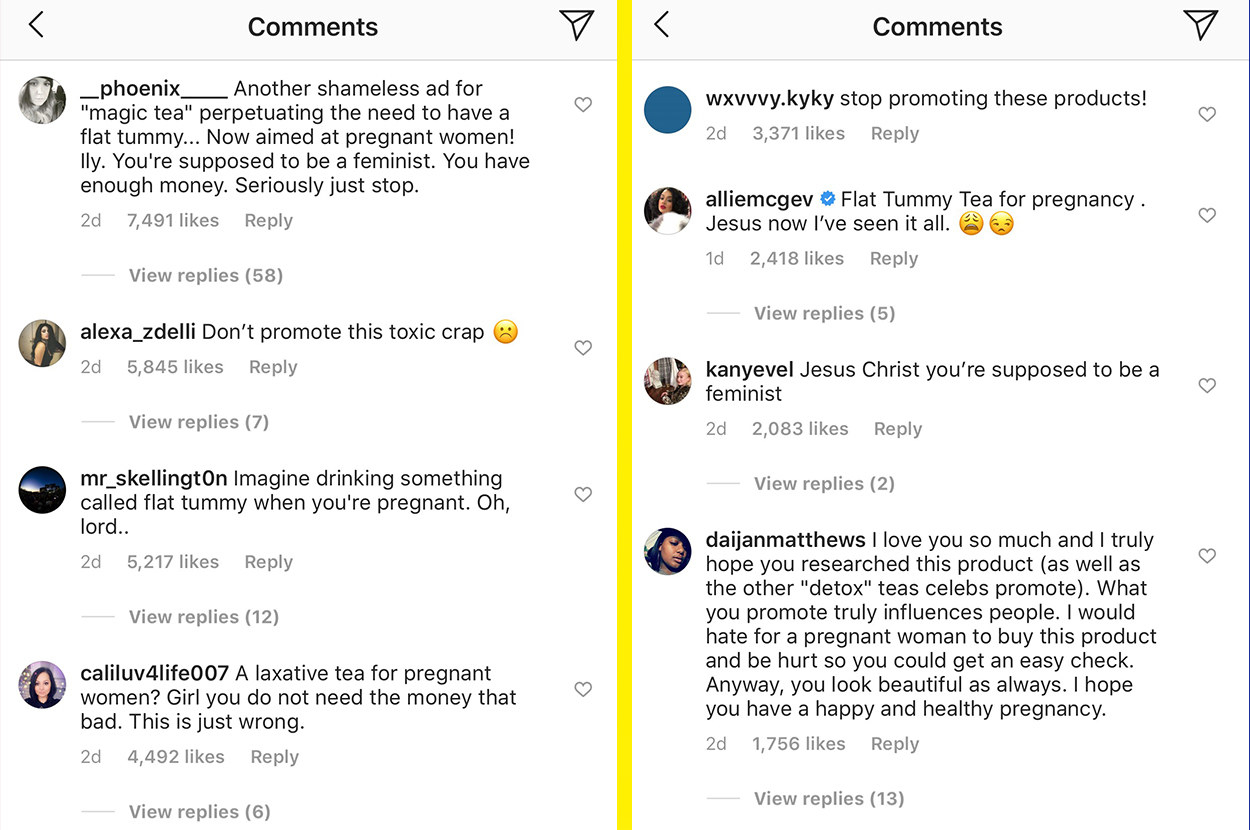 Appearing to respond to the criticism, Amber later edited her Instagram caption and explained that the product wasn't a detox tea, adding: "Haters stop riding the bandwagon and think for yourselves."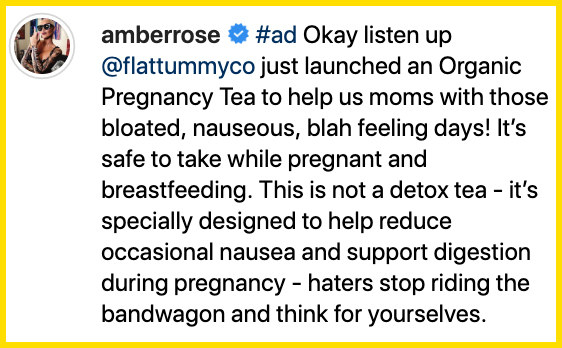 BuzzFeed has reached out to representatives of Jameela, Amber, and Flat Tummy for comment.