For those of you who somehow missed it, Jen and Brad were pictured together for the first time in over a decade at Sunday night's SAG Awards.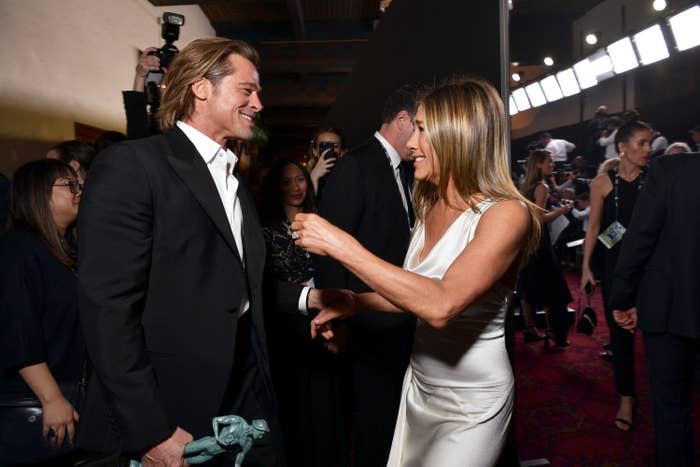 Bradley and Jennifer have been reconciling in private over the last year — she invited him to her 50th birthday last February, and then to her festive tree-trimming party in December.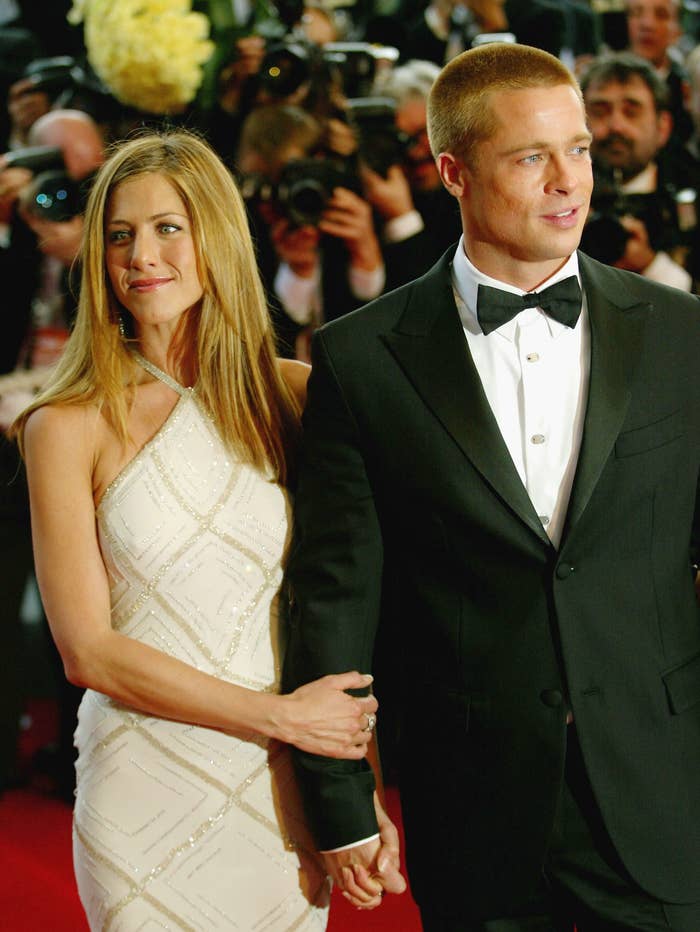 But, despite everybody being obsessed with the former golden couple appearing to be friends again, they had yet to be pictured together. So, when snaps of the pair embracing hit social media, people lost their entire damn minds.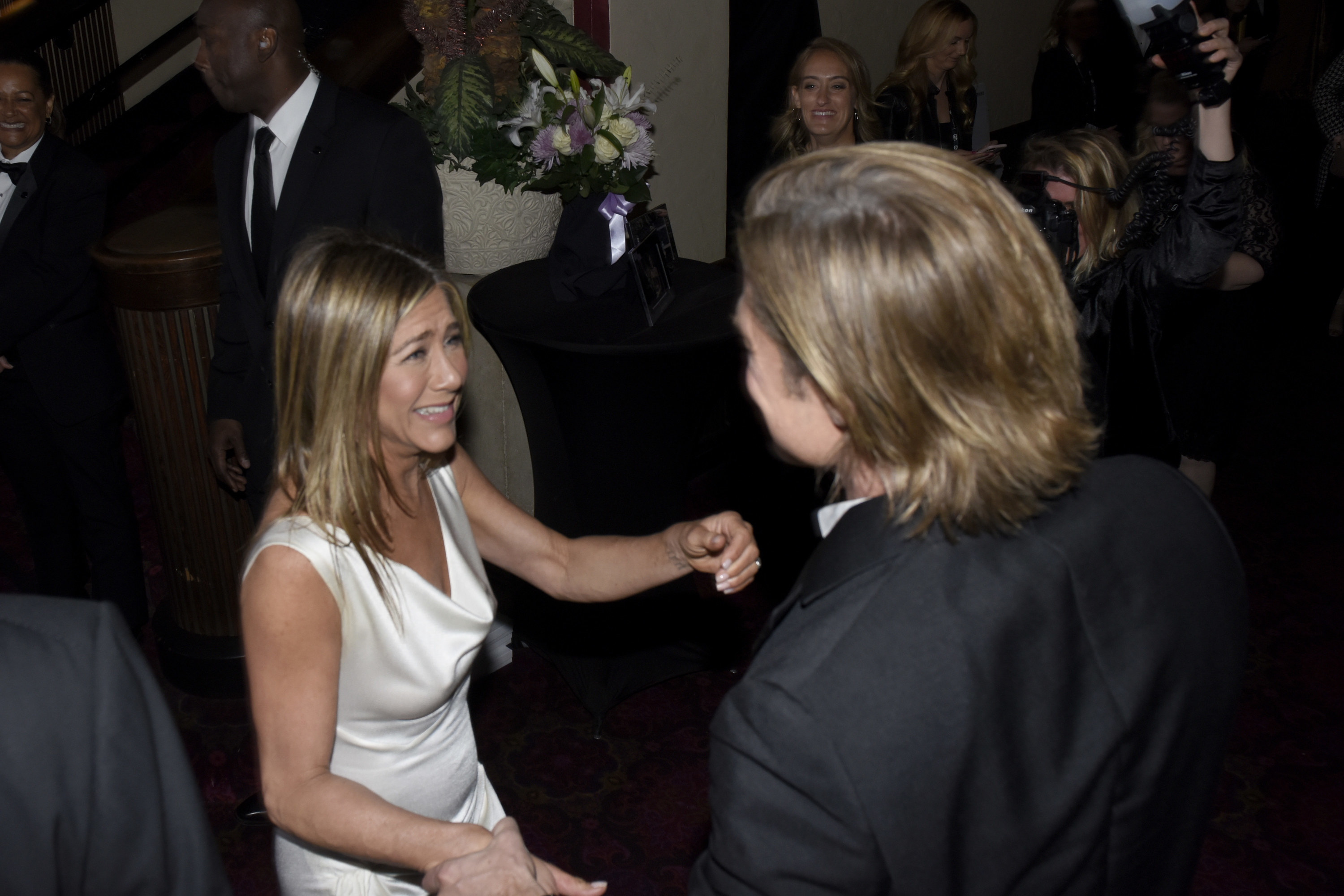 I'm being serious, hang it in the MoMA.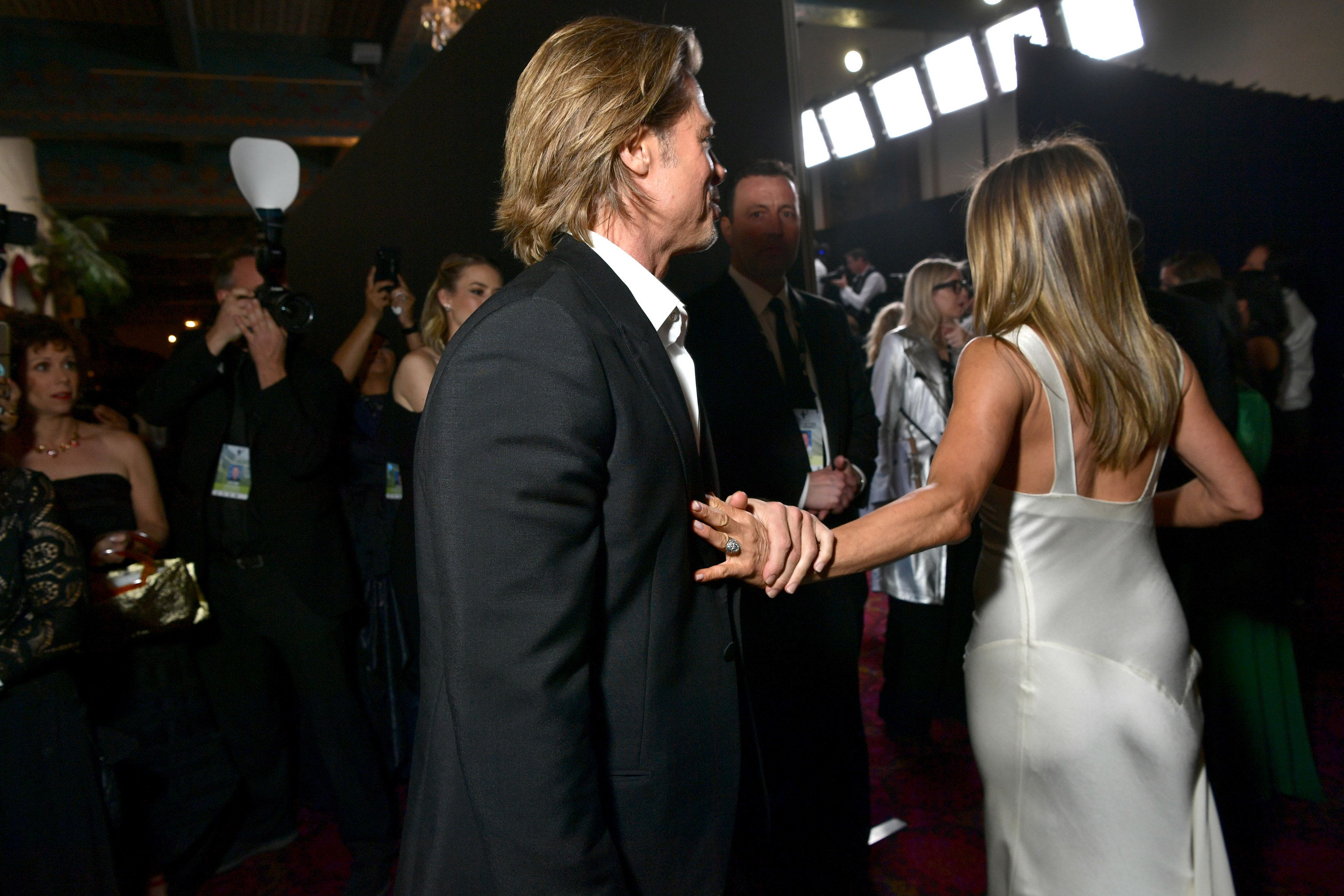 Anyway, everybody was losing their shit over the pictures, including a rather special Friend — Jen's BFF, Courteney!

Seriously, she did not stop.
In fact, when somebody said that Jen and Brad "still love each other"...
Courteney liked that too!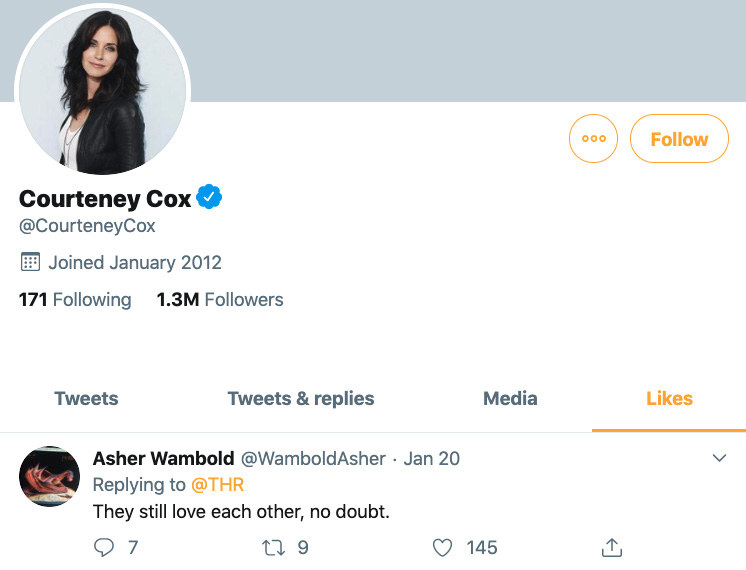 Now, I don't want to make this a big deal. So, I'll just keep my mouth shut and mind my own business.
...BUT Courteney has only liked 40 tweets in her entire Twitter existence!
Recent reports, however, suggest that Brad and Jen are just friends and actually only see each other on rare occasions.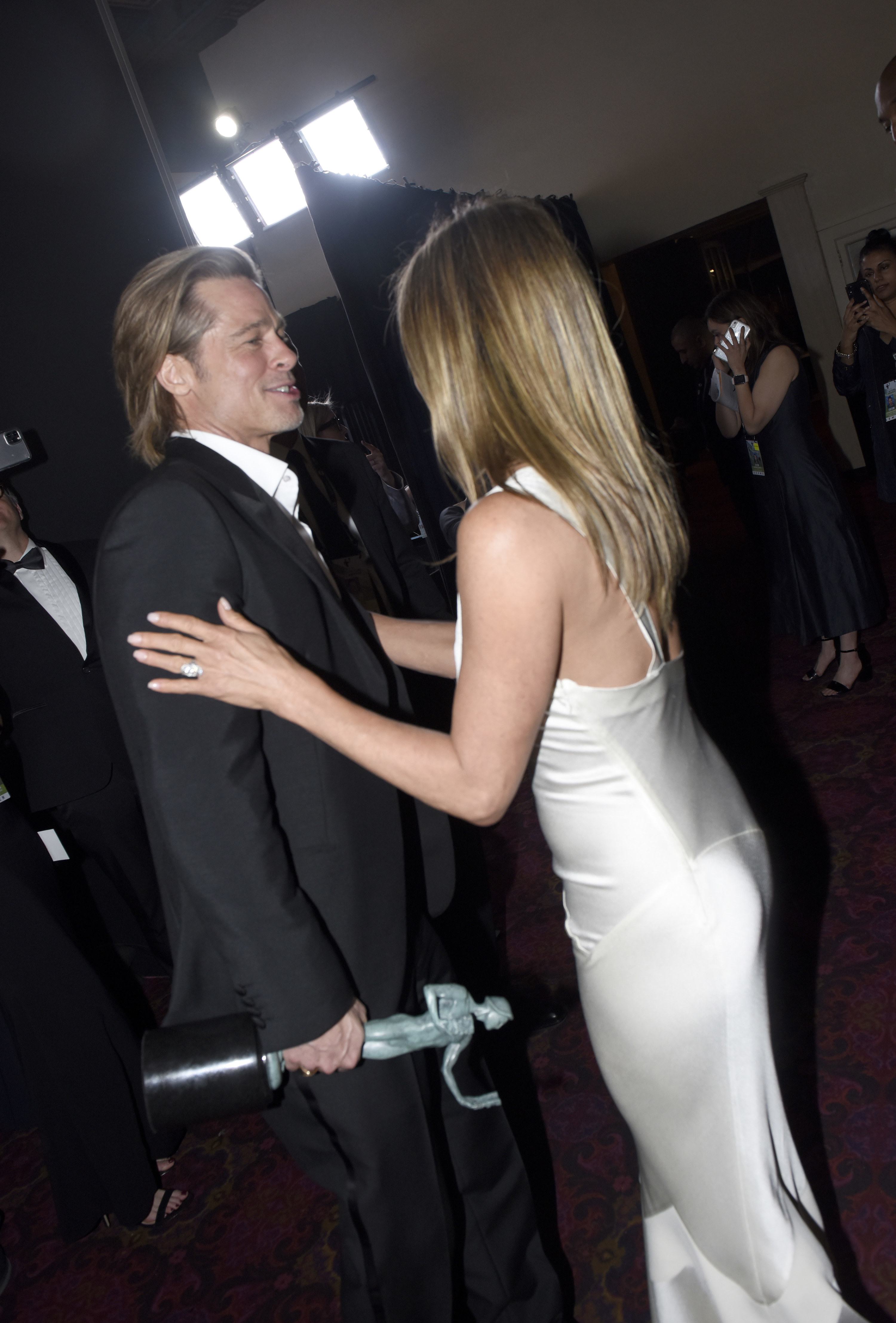 And while Courteney is having the time of her life watching this all unfold, Brad and Jennifer are being a little more coy. When asked about the headlines on the SAG Awards red carpet, Jen called the buzz around their interactions "hysterical".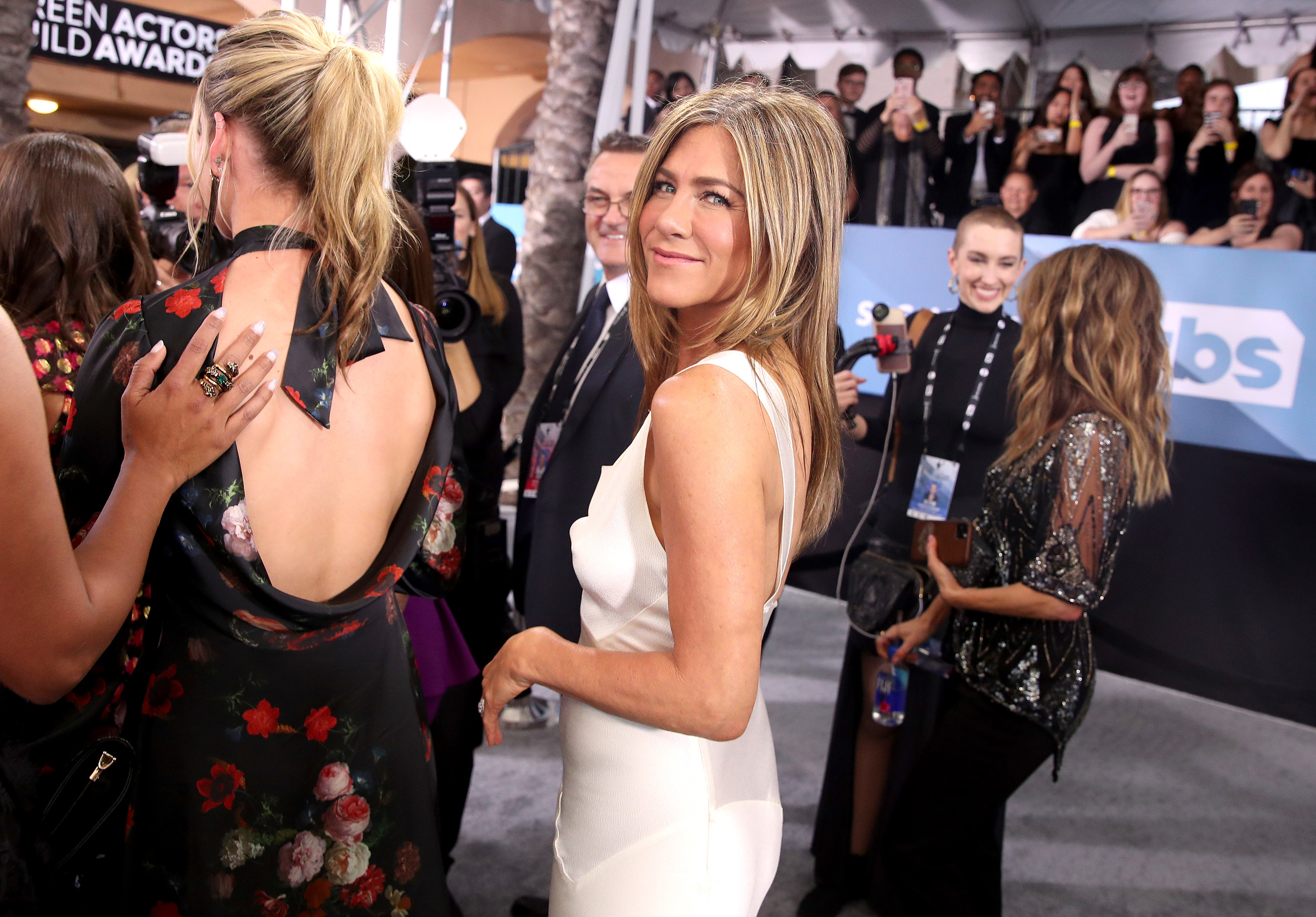 Brad, meanwhile, says that he's remaining "blissfully naïve" about what people are saying concerning him and Jen and isn't paying the slightest bit of attention.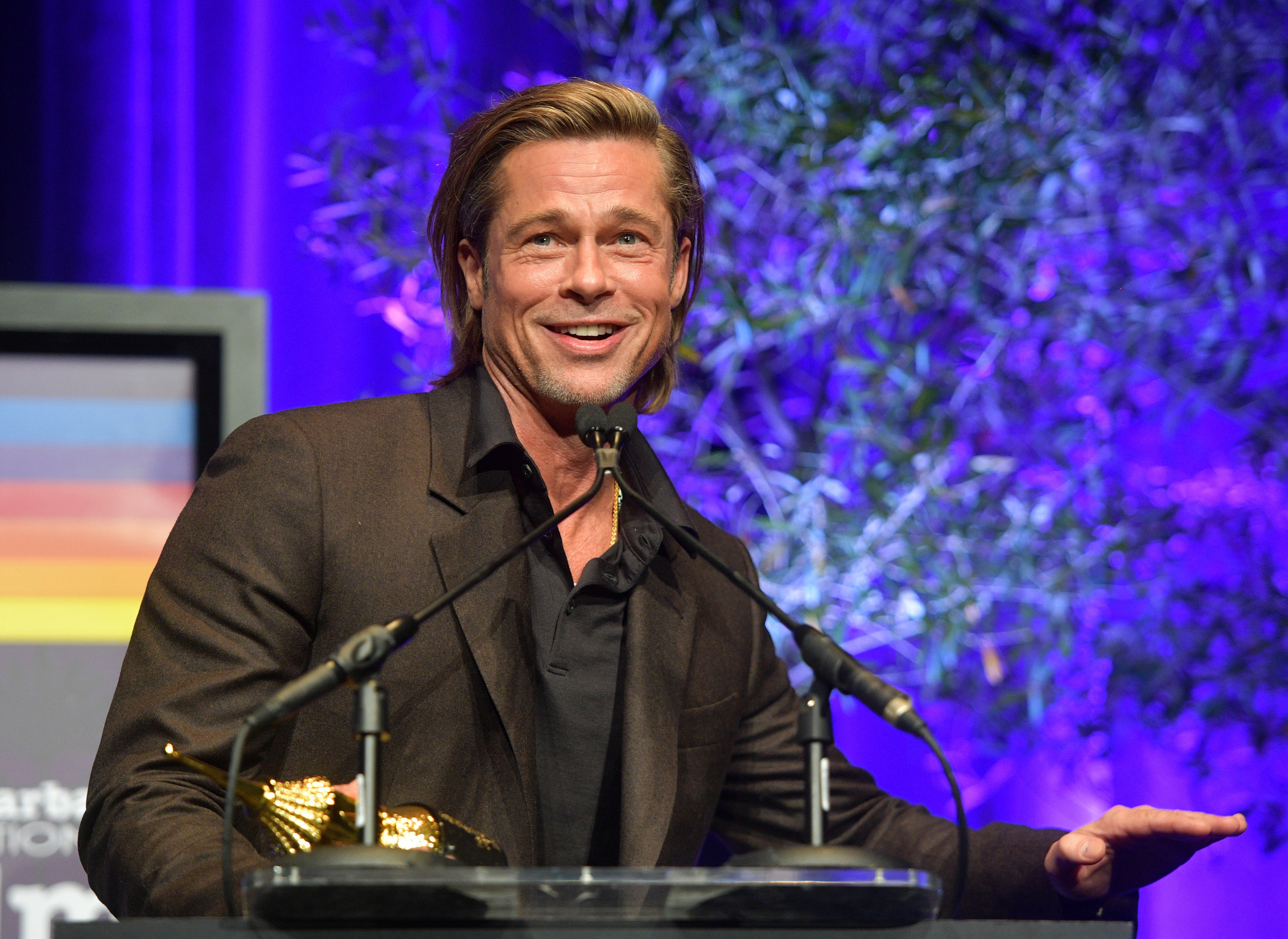 I'm just happy to see that the same can't be said for Courteney.