At this point, I think approximately 59% of the world's population has seen this photo. Yes, Beyoncé is pregnant.
And it turns out that celebrities are just as excited as we mere mortals are. Like Hailey Baldwin, who told nothing but the truth.
Chrissy Teigen was naturally v funny about the whole thing.
But gave a 100% true and sincere congratulations afterwards.
Followed by a heartwarming anecdote.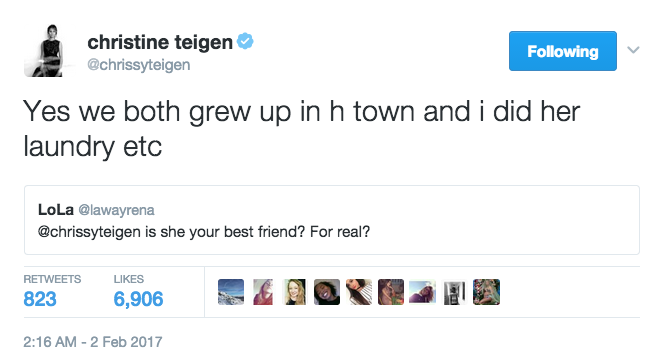 As per usual, Chrissy was all of us.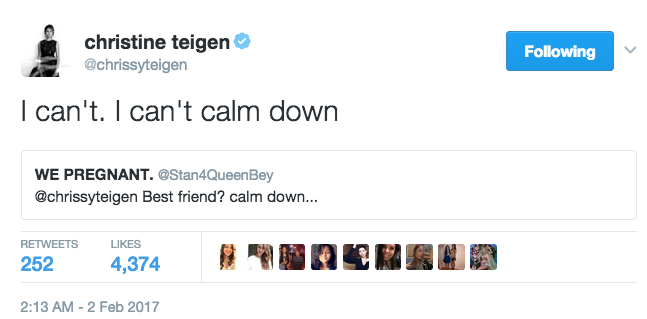 Rihanna posted the picture to her Instagram, along with a caption that congratulated both Bey and her "big brother" Jay.
Mariah, who has twins herself, also commented on the IG picture.
Paris Hilton tweeted a congratulations alongside a picture with Beyoncé.
Nicki Minaj commented on Beyoncé's picture with a string of love heart emojis.
Brie Larson literally had no chill at all, which was fair tbh.
Rita Ora tweeted a congratulations not long after the news was revealed.
And Zara Larsson basically lost her shit.
...before remembering the important questions.
But don't worry, there was a simple resolution for that.
Zendaya pointed out how flawless Bey looked in the picture.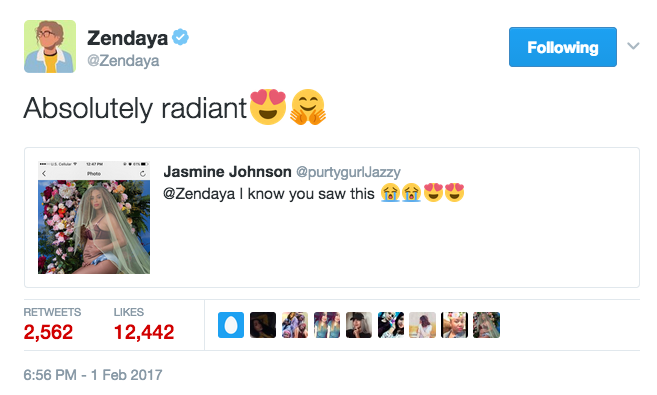 While Laverne Cox congratulated the entire family.
And finally, Beyoncé even tweeted herself a congratulations.