The one thing I didn't know I needed in my life was Céline Dion making an appearance on James Corden's Carpool Karaoke. That was until today, when she jumped in the passenger seat of James's car and gave us the best 14 minutes to ever exist on the internet.
Of course, the whole thing was filmed in Las Vegas because where else is as extra as Céline freakin' Dion?
Céline had been in the car for literally half a second when she just started singing and, no matter what James said, Céline had a song to match.
James: "So, are you excited for this..."
James: "Do you mind if we listen to some music? Shall we see what's on the radio?"
Now, everybody knows Céline's music catalogue is just banger after banger. First up was "It's All Coming Back To Me Now" which Céline started with a wonderful arrangement of facial expressions.
And she clearly takes the performing of her songs very seriously.
What is happening!?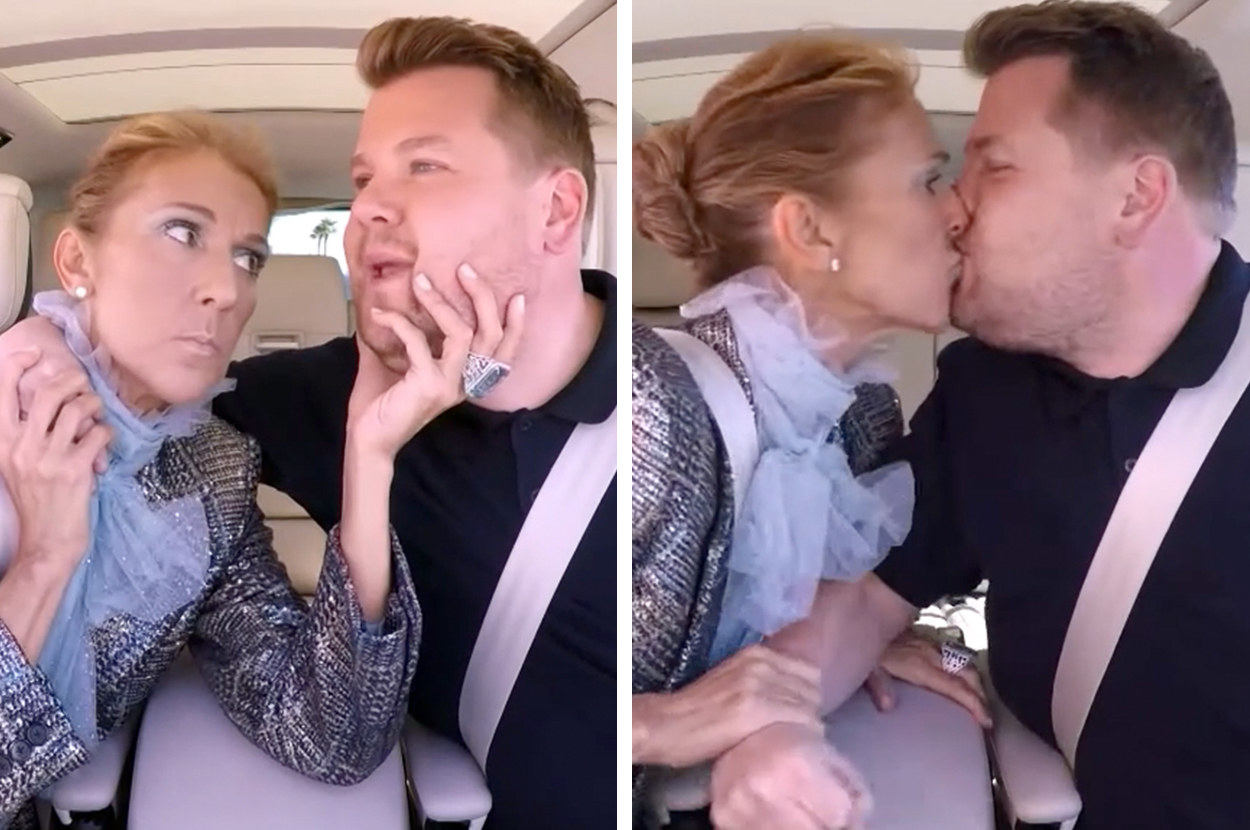 The performance ended with Céline yelling the song out of the car window at random passersby on the street, who clearly weren't mad about it.
And that was just the first song! Things quickly got even more batshit when Céline then did a dramatic rendition of "Baby Shark". I'm not kidding, there were chest bumps and everything.
The conversation quickly turned to Céline's obsession with shoes — by her count, she owns between 3,000 and 5,000 pairs, but the total could be close to 10,000! And where do you keep that many shoes? In your own personal warehouse, of course.
But if you thought a warehouse full of shoes was wild, Céline also revealed that in her Florida house, she had a computerised system for all her shoes, which were also colour coded.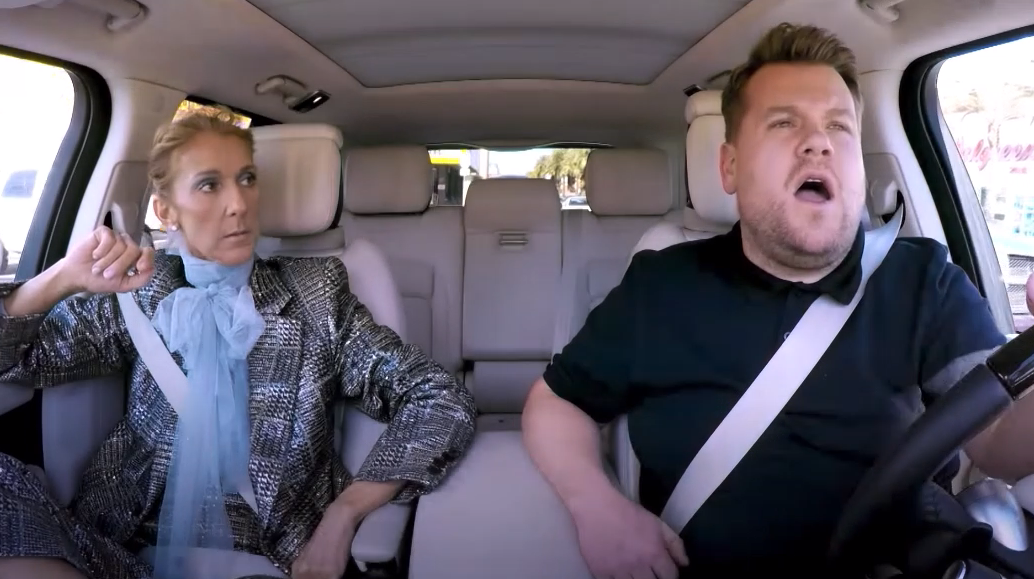 So, she'd press a button to open the doors, then another button to choose a colour, and her shoes would revolve on some kind of machine in front of her! All she'd have to do was press another button to pause it, grab the shoes and go! All sounds very Clueless to me.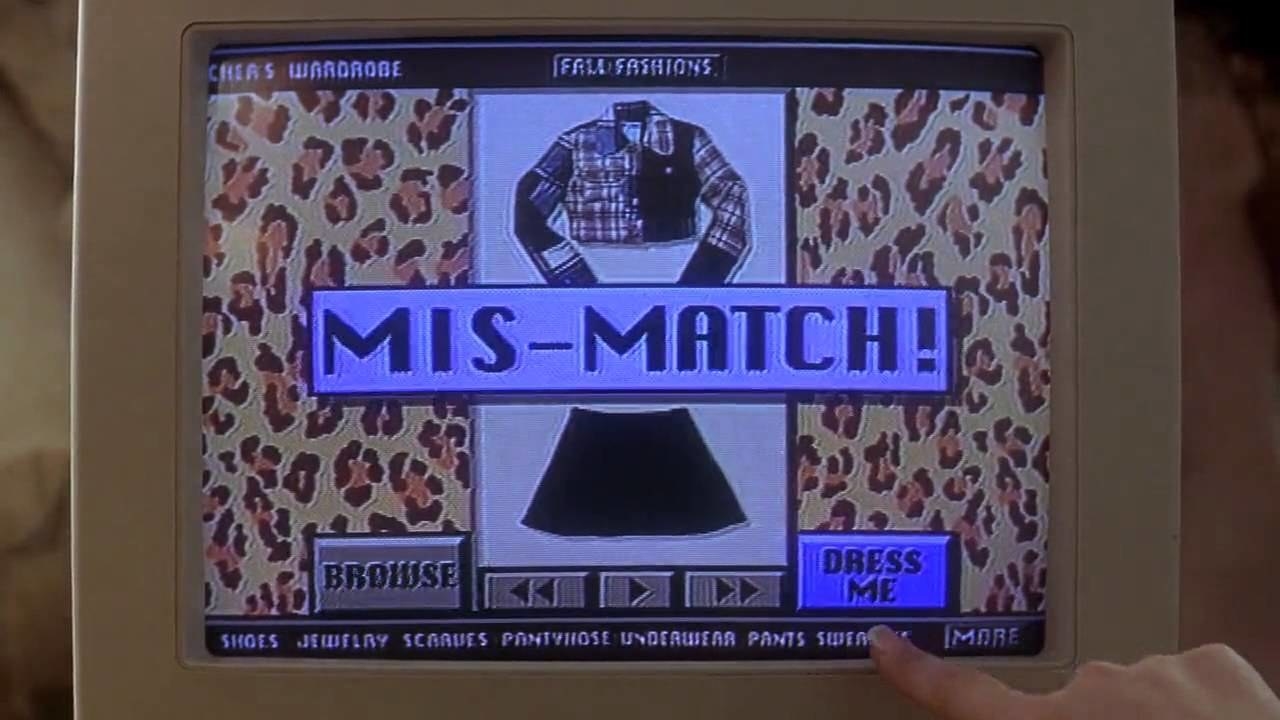 Céline's reaction to James telling her they were gonna cull some of her shoe collection and hand them out to strangers in the street? Well, it had to be beeped out...
And this was Céline's mood after handing out the first pair.
In a more serious part of the segment, Céline opened up about what it's like to reach her level of fame. After saying she doesn't like to think about it, Céline told a story about how, when she was giving birth to her first child, the doctor made an announcement on live TV before she'd even had a chance to hold the baby.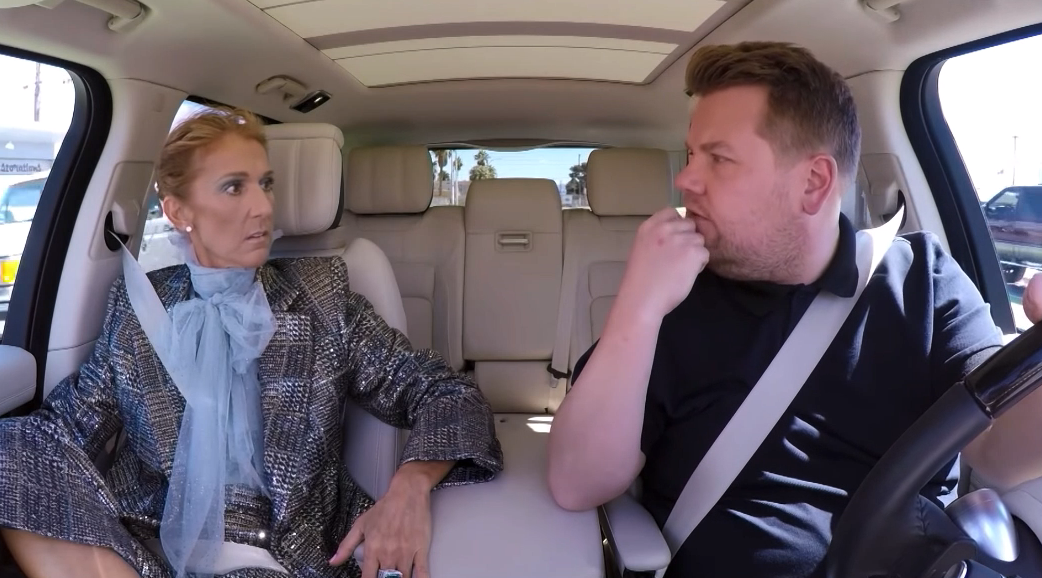 She said:
I'm delivering my first child and I don't even have him in my arms yet. I look to the left and there's a TV there, and the doctor is announcing live on television: 'A beautiful healthy boy, 7lbs 8oz." And I'm saying to myself: 'My baby is on television and I didn't even hold him yet.'
So, that brings us to the end of the video, when Céline and James had one more duet to sing. Of course, it had to be "My Heart Will Go On".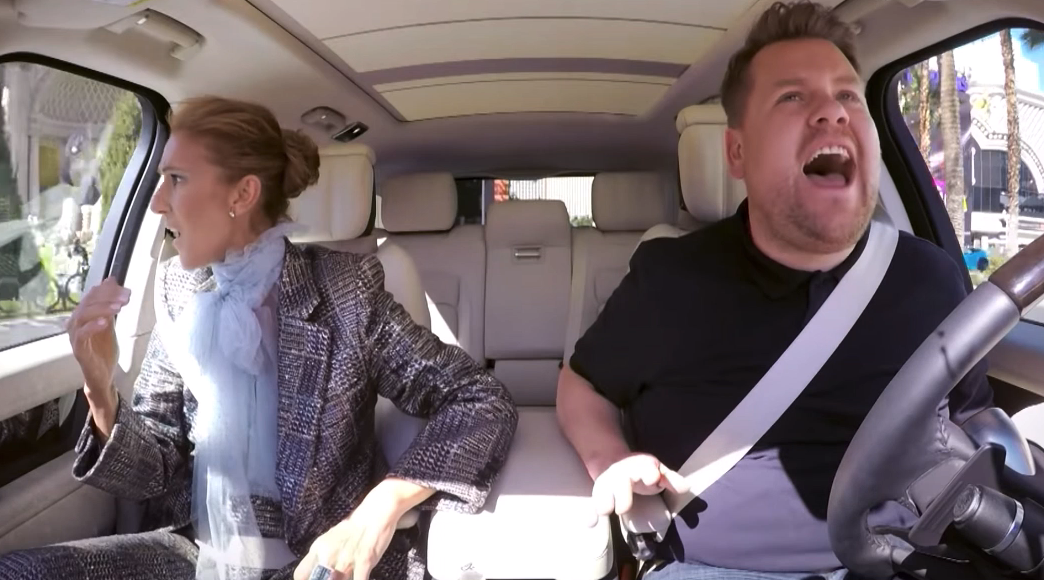 However, singing such a classic in a car just didn't feel grand enough, so Céline came up with an idea to amp things up. It just happened to be the most extra thing of all time.
Yes, that's right, Céline and James got on a makeshift boat in the middle of the Bellagio fountain and re-enacted Titanic. I'm not even close to kidding.
To make things even more dramatic, Céline wore a Heart of the Ocean necklace just like Rose, which she then dropped into the water. You can't fault her commitment!