It's been a little over three months now since Cardi B gave birth to daughter, Kulture, and although the baby has been hidden from the public eye ever since, it's clear to see that Cardi has taken to motherhood like a duck to water.
And Cardi hasn't exactly let being a mother hinder her career. She's still currently number one on the Billboard Hot 100 charts with Maroon 5 — her third number one single — and also recently won three AMA awards.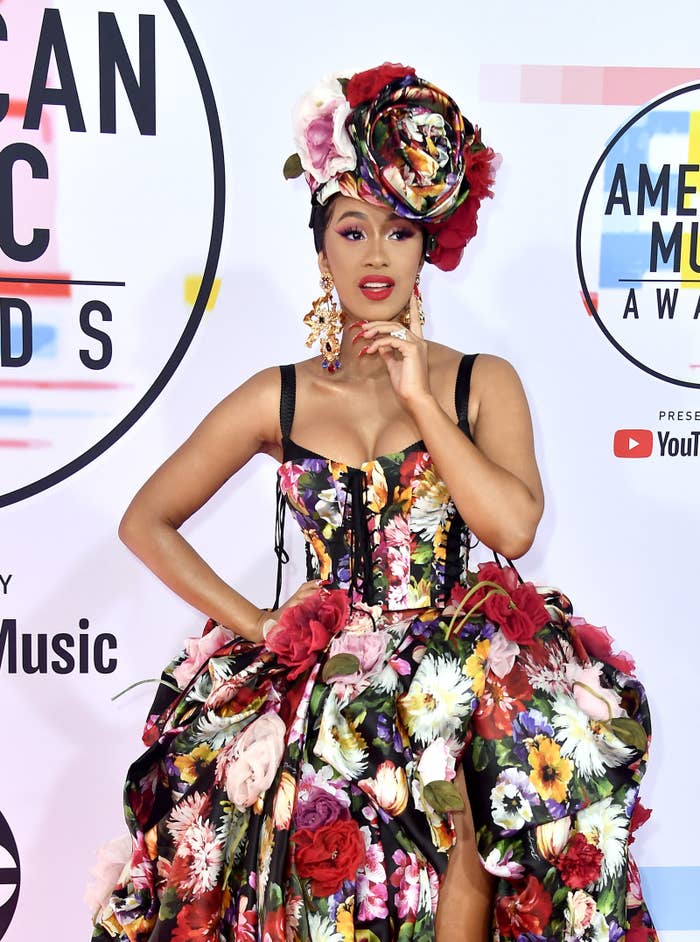 Appearing recently on Jimmy Kimmel Live, Cardi got real about being a mother, and she was sure to let everybody know it's not all roses and number one singles.
"She broke my vagina," Cardi said when asked if she thought childbirth was easier or harder than she'd imagined.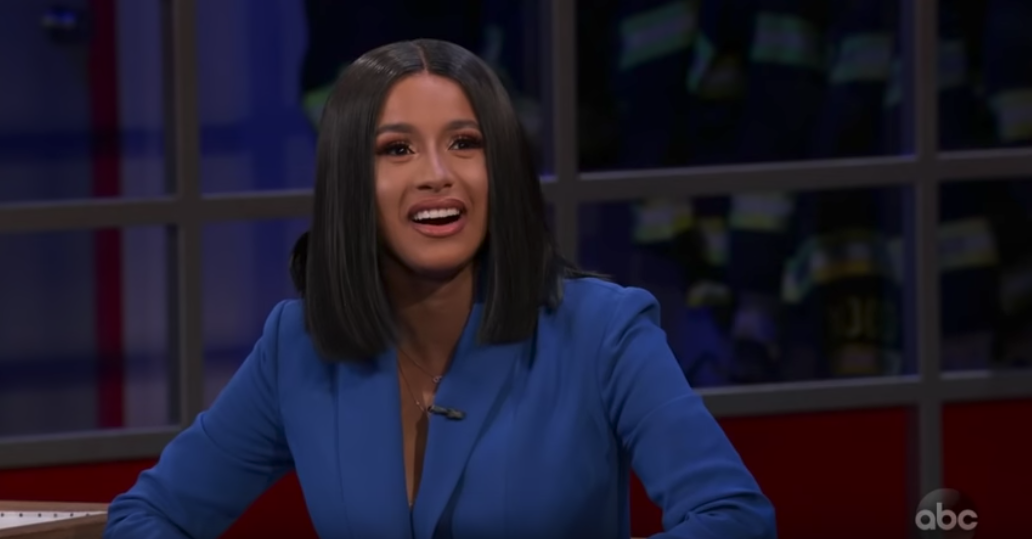 She continued, "Why no one tell you about those things? Nobody told me they were gonna stitch my vagina."
Cardi also revealed some details about the birth, and it turns out she had enough people in the delivery room with her to sell out half an arena.
Cardi also thinks she's passed on her attitude to baby Kulture, and already knows that she's "very feisty".
But Cardi also got real about the downfalls of fame, especially now that she has her daughter to think about. "There's certain things that I wanna do with my daughter," she began. "I want to go to the beach with my baby, I wanna take a stroll down the street with my baby. It's just like, I can't because I don't know who's next to me and who has certain intentions."