Cardi B Said "I Hope Your Mom Catch AIDs" During An Explosive Instagram Live Video
After seeing an Access Holywood video claiming her daughter "calls someone else mommy" the rapper went on Instagram Live to defend herself in an expletive-ridden rant.
Cardi B is in hot water after she said "I hope your fucking mom catch AIDs" during an expletive-ridden rant on Instagram Live.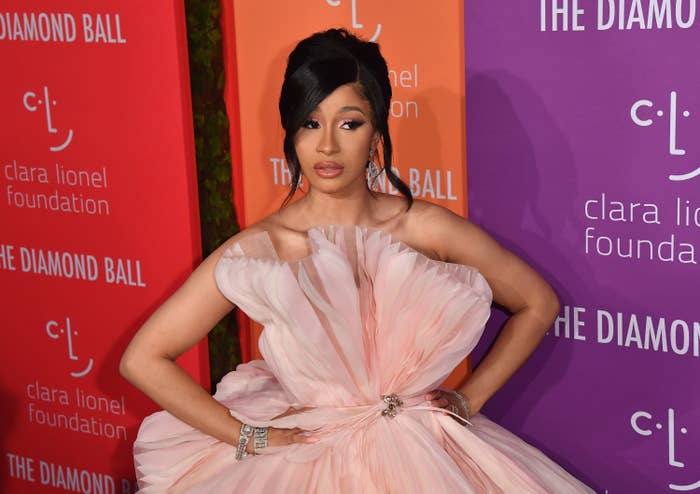 The tirade kicked off when Cardi saw a headline written by Access Hollywood that claimed she'd said her daughter, 1-year-old Kulture, calls someone else "mommy" due to her working so much.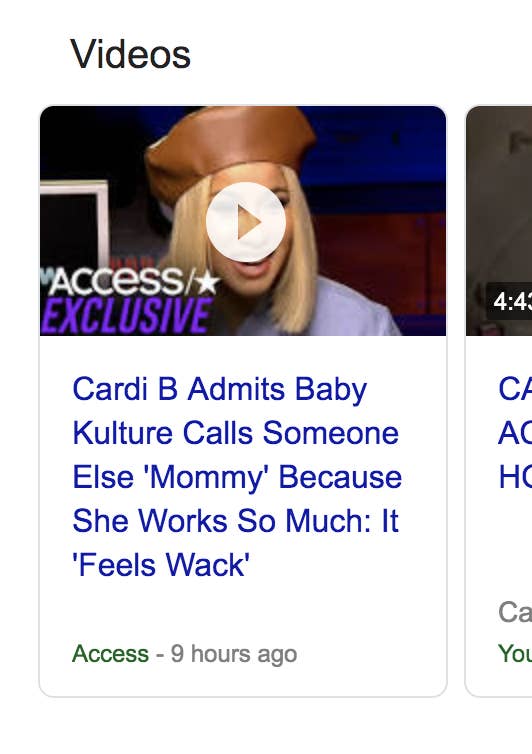 But, in an Instagram Live after seeing the headline, Cardi refuted the story, claiming that her actual answer had been "chopped up" for "clickbait".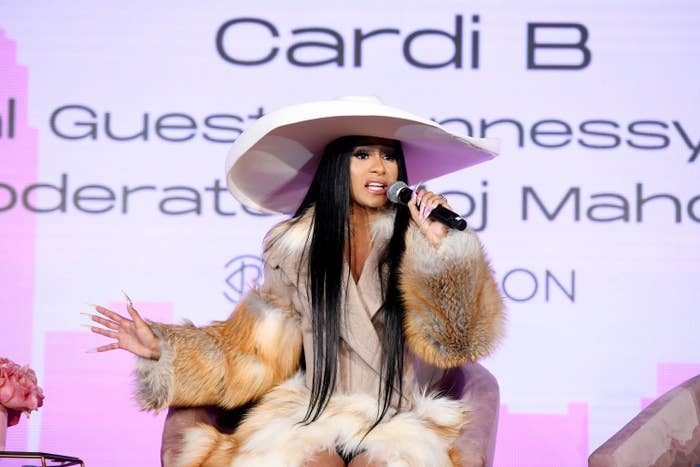 According to Cardi, when asked about balancing work and motherhood, she gave a two-minute answer explaining that her daughter comes before work.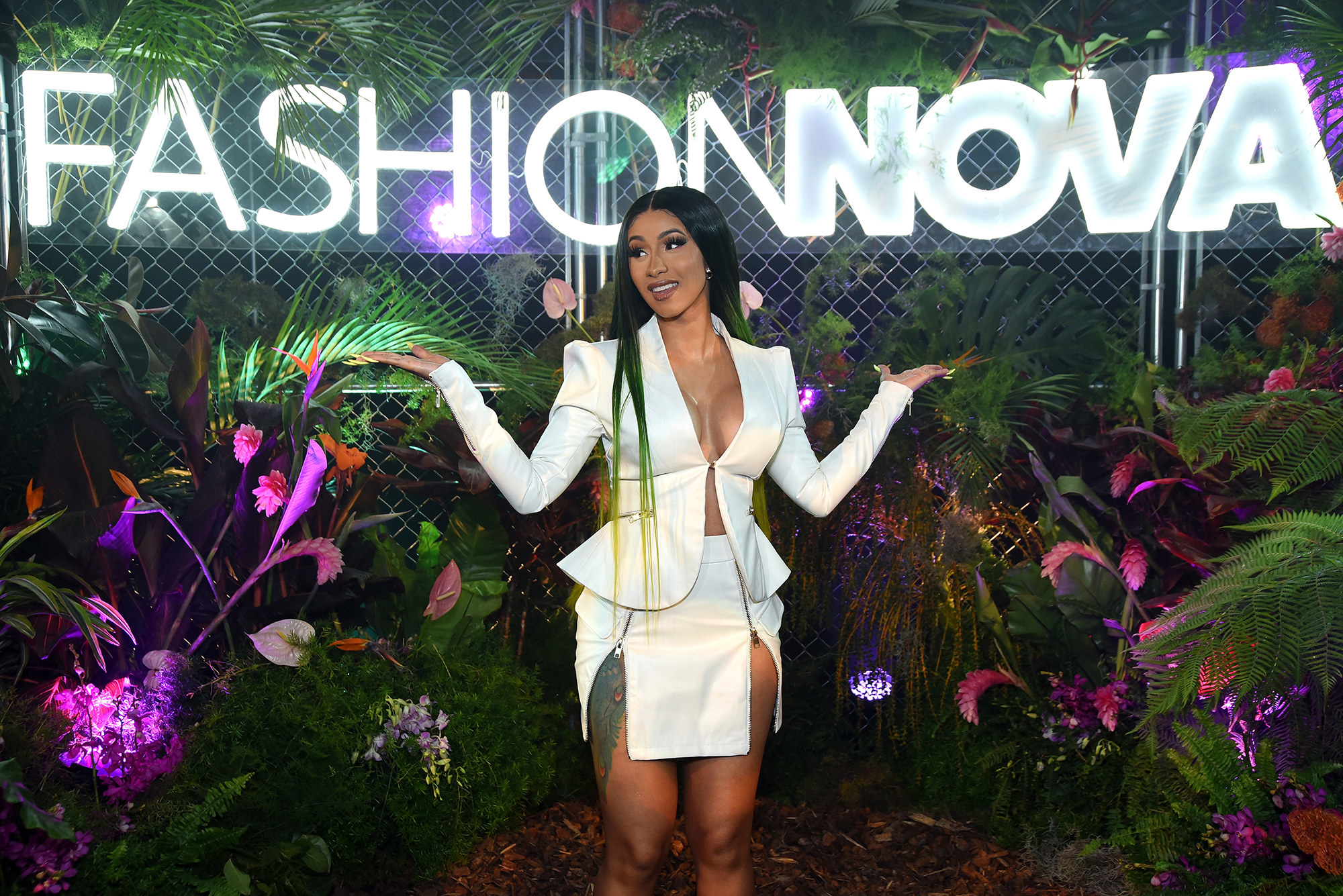 Cardi added: "Yes, I could have somebody babysit my kid, but it's like, it's a wack feeling when your kid don't fucking...not even trying to fuck with you and try to call somebody else mommy."
But, according to Cardi, Access Hollywood edited her answer to make the headline for their interview. Continuing on Instagram Live, she said:
That's not what the fuck I said. Don't use my motherfucking kid for clickbait bitch. Don't fucking cut shit off, try to make me look like I'm a fuck-ass mom 'cause that's not something that I'm not.
However, Cardi's rage reached new levels when, after saying that she'd "spit" on the publication, she said: "Access Hollywood, suck my whole dick. Suck a dick, I hope your fucking mom catch AIDs, bitch."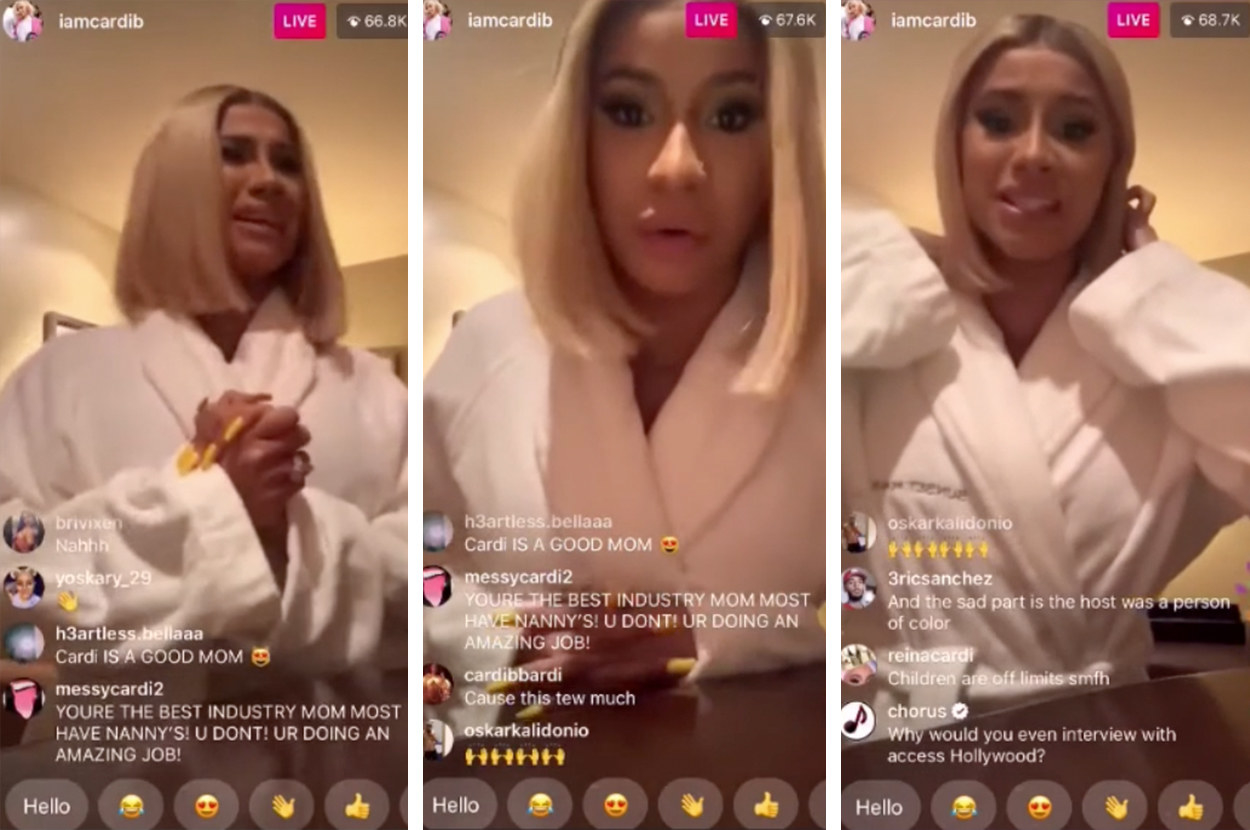 This comment, in particular, has been criticised across social media and, although many could understand why Cardi was angry, they thought the "vile, ugly, and spiteful statement" went too far.
One person, who said they had supported Cardi's rant until that moment, claimed the comment invalidated her point.
Another called the rapper out for "contributing to the stigma of AIDS", calling it "gross and irresponsible".
BuzzFeed has reached out to reps of Cardi B, as well as Access Hollywood, for comment.